Silicone rubber omega shape HopUp nub
Availability:
Not in stock
Description
In most common airsoft chambers, a small rubber roller is between the lever and the HopUp bucking. This pressure roller (nub) provides flexibility and reduces the risk of the BB jam. It pushes the HopUp bucking only at a certain point at the top of it.
Airsoftpro roller has the Greek alphabet omega shape. Thanks to its square base and cut-out shape, it pushes the HopUp bucking in a much larger surface. This will ensure a better pressure and thus a more stable rotation of the BB. Suitable for both electric and sniper rifles (if the lever allows it).
The nub does not have hole inside and is made of silicone hardness shore 80. It is therefore considered to be harder. In addition, due to its shape, it is logical to force the larger part of the HopUp bucking into the barrel. It is therefore more suitable for medium or stronger (higher FPS) guns. Nevertheless, set the HopUp sensitively to prevent the weapon from being jammed.
Parameters:
Material: Silicone rubber
Width for cutout in chamber lever: 3.8mm
Length for opening in the chamber: 4mm
Diameter of the round part in the lever: 2.9mm
---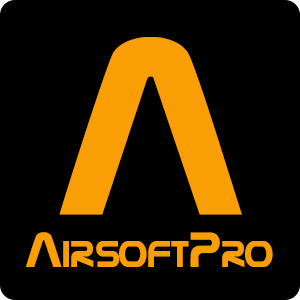 AirsoftPro
We are in airsoft business since year 2007. We listen customer's needs and try to bring goods with reasonable prices. We gather informations from 15 years of experiences with airsoft. Our AirsoftPro brand spare and upgrade parts are well known in Europe airsoft market.
Currently our shop is the most popular aisoft shop in the Czech Republic with the excellent feedback. See www.heureka.cz. In 2016 we run new modern eshop and working on warehouse logistic improvements to faster orders packing.