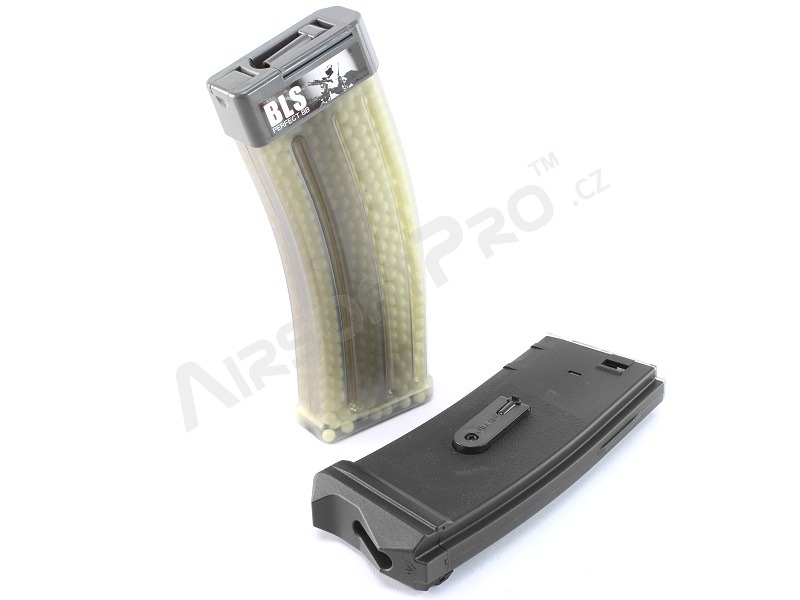 Hi-Cap 300 rds tracer magazine for M4 AEG + mag style bottle + 1200 tracer BBs - black [BLS]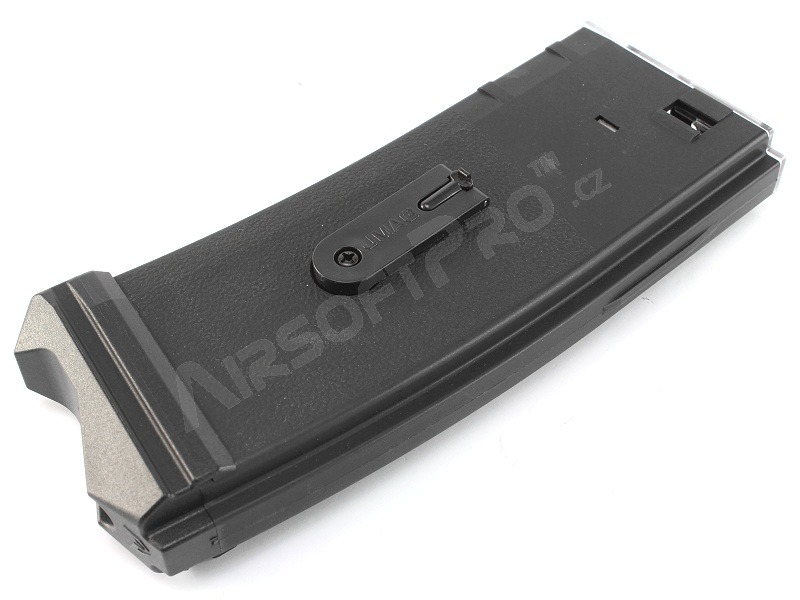 Hi-Cap 300 rds tracer magazine for M4 AEG + mag style bottle + 1200 tracer BBs - black [BLS]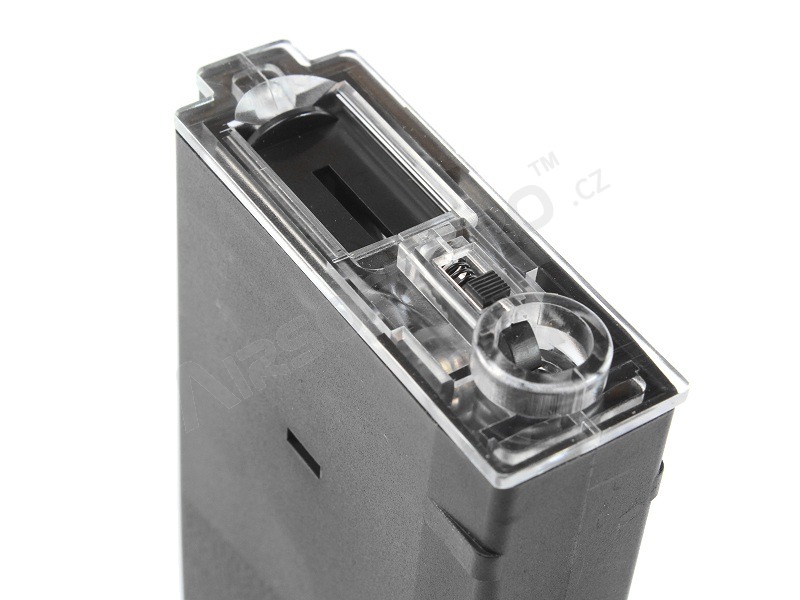 Hi-Cap 300 rds tracer magazine for M4 AEG + mag style bottle + 1200 tracer BBs - black [BLS]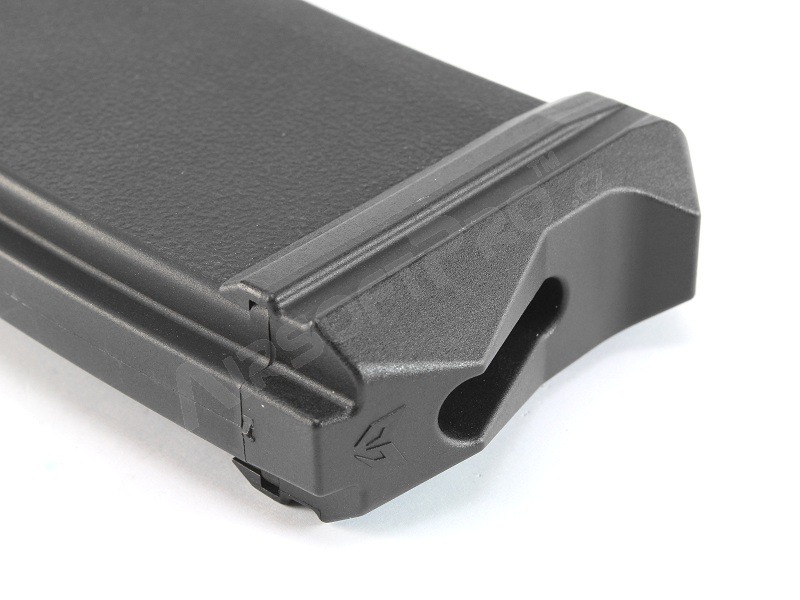 Hi-Cap 300 rds tracer magazine for M4 AEG + mag style bottle + 1200 tracer BBs - black [BLS]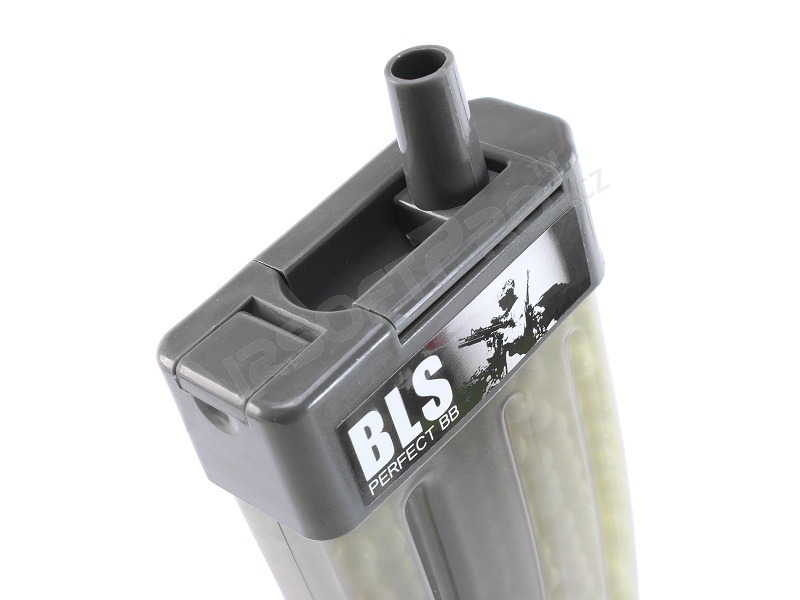 Hi-Cap 300 rds tracer magazine for M4 AEG + mag style bottle + 1200 tracer BBs - black [BLS]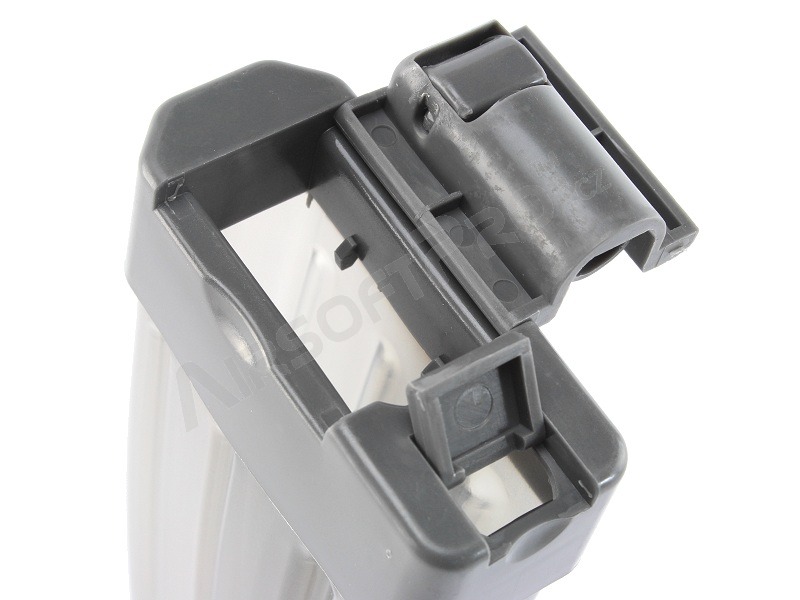 Hi-Cap 300 rds tracer magazine for M4 AEG + mag style bottle + 1200 tracer BBs - black [BLS]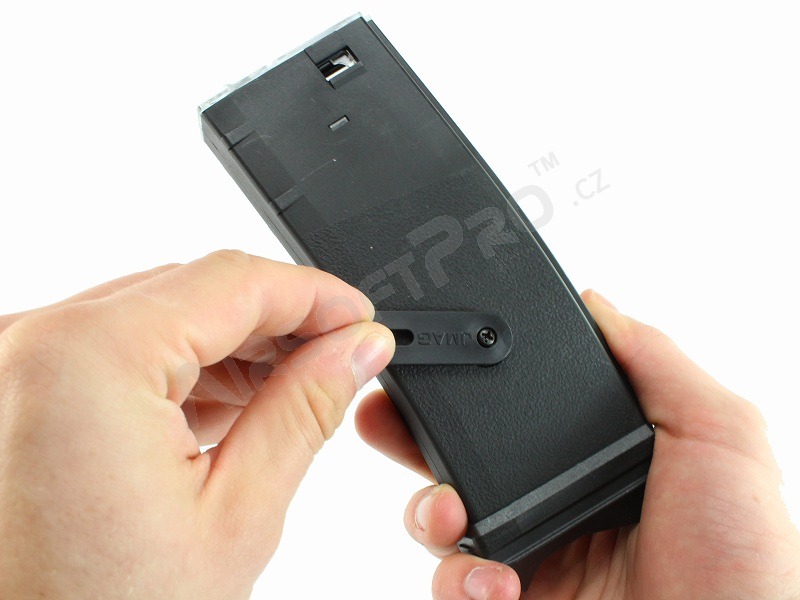 Hi-Cap 300 rds tracer magazine for M4 AEG + mag style bottle + 1200 tracer BBs - black [BLS]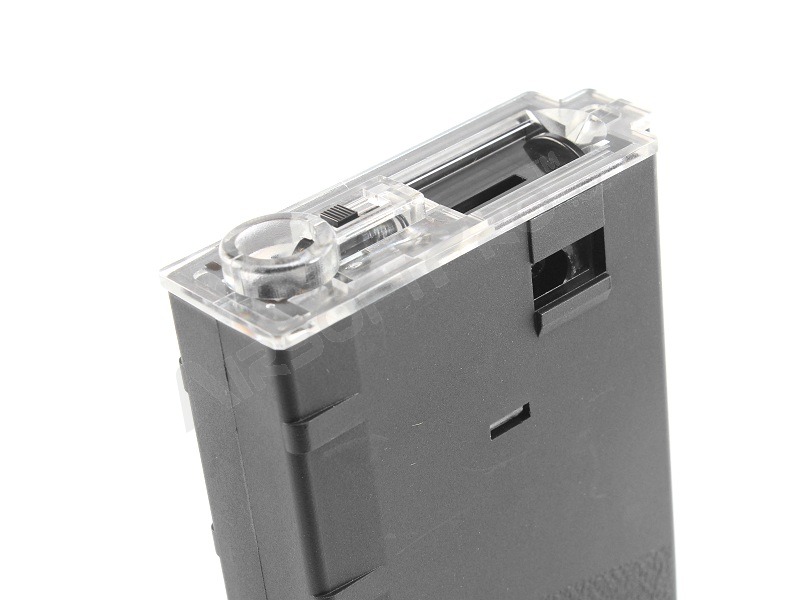 Hi-Cap 300 rds tracer magazine for M4 AEG + mag style bottle + 1200 tracer BBs - black [BLS]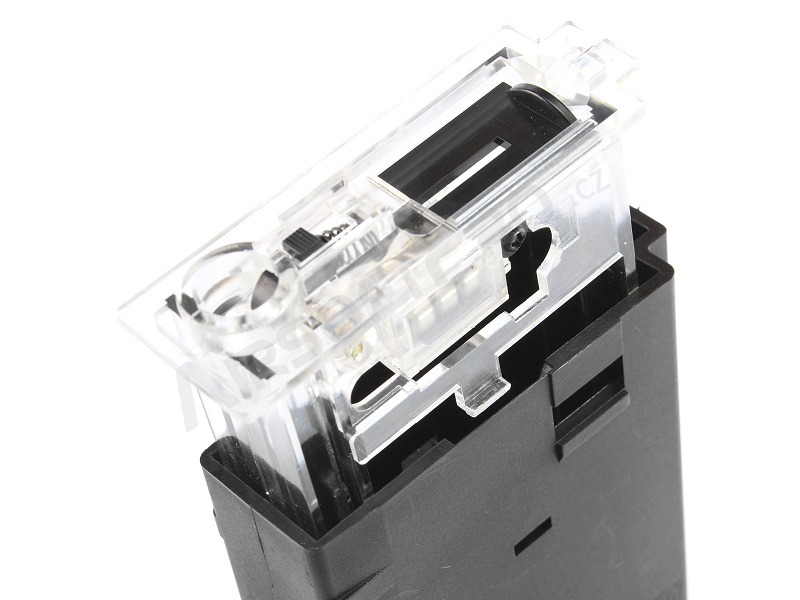 Hi-Cap 300 rds tracer magazine for M4 AEG + mag style bottle + 1200 tracer BBs - black [BLS]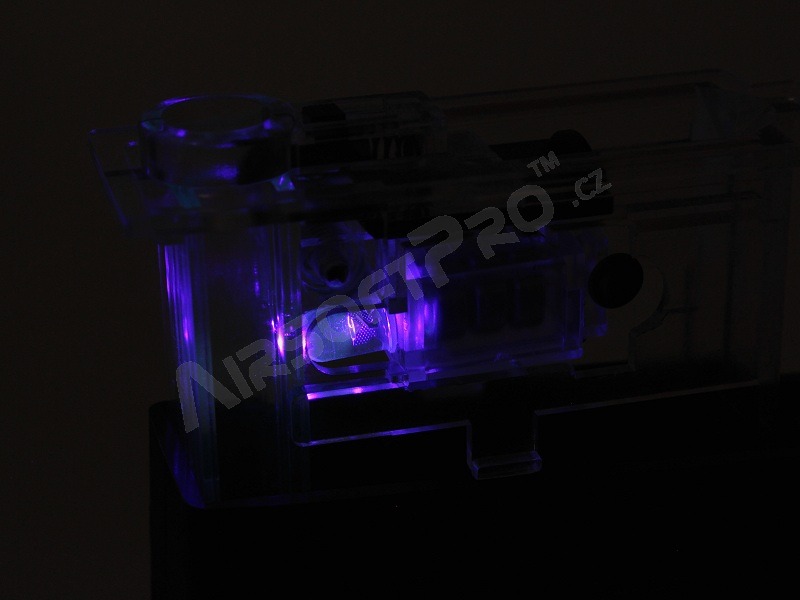 Hi-Cap 300 rds tracer magazine for M4 AEG + mag style bottle + 1200 tracer BBs - black [BLS]
Description
A quality polymer magazine with the illumination ability. It's for M4 and derived types. There's a LED diode in the magazine, which gives light to the special tracer BBs. The capacity of the magazine is 300 rounds.
The package includes 1200 BBs storage bottle with 0.20g illumination bullets, so you have a complete set for firing in the night. You don't need to carry the big packet of BBs, but only a smaller amount you can use. The amount of 1200 BBs means 2 hi-cap mags for AK or 4 hi-caps for M4, so it will last for some time! For loading process, there's a folding pipe on the top of the bottle. Made of plastic.
The package doesn't included batteries for illumination diode (3x LR41).
---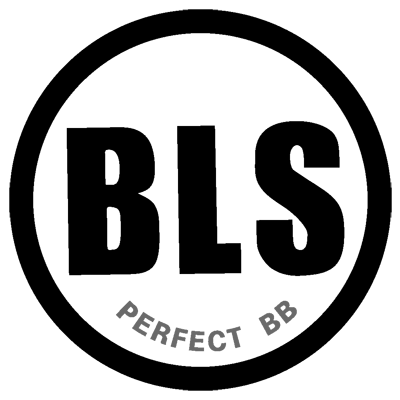 BLS
BLS is established in 1991, initially for the precision grinding of jewelry, with the airsoft gun flourishing then focus on restructuring BBs production since 1996. BLS has fully automatic production line, the processes are injection, precision grinding, polishing and packing. The production of hundreds of tons of BBs every month and sell all over the world. We provide over dozens of products lines from 0.12g to 0.85g. BLS also offers high quality and variety of customization BBs and merchandise design, production and package.
100%
Rated by 2 customers
CUSTOMER REVIEWS (0)
No one has reviewed yet