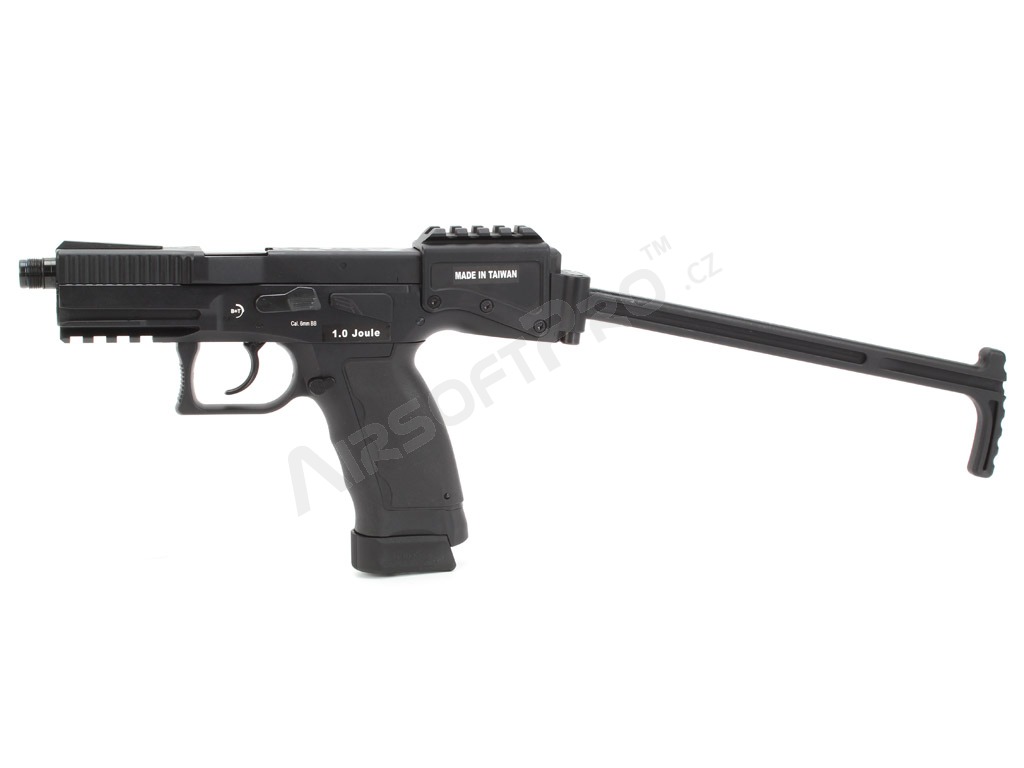 Airsoft pistol USW A1 - GBB, metal slide [ASG]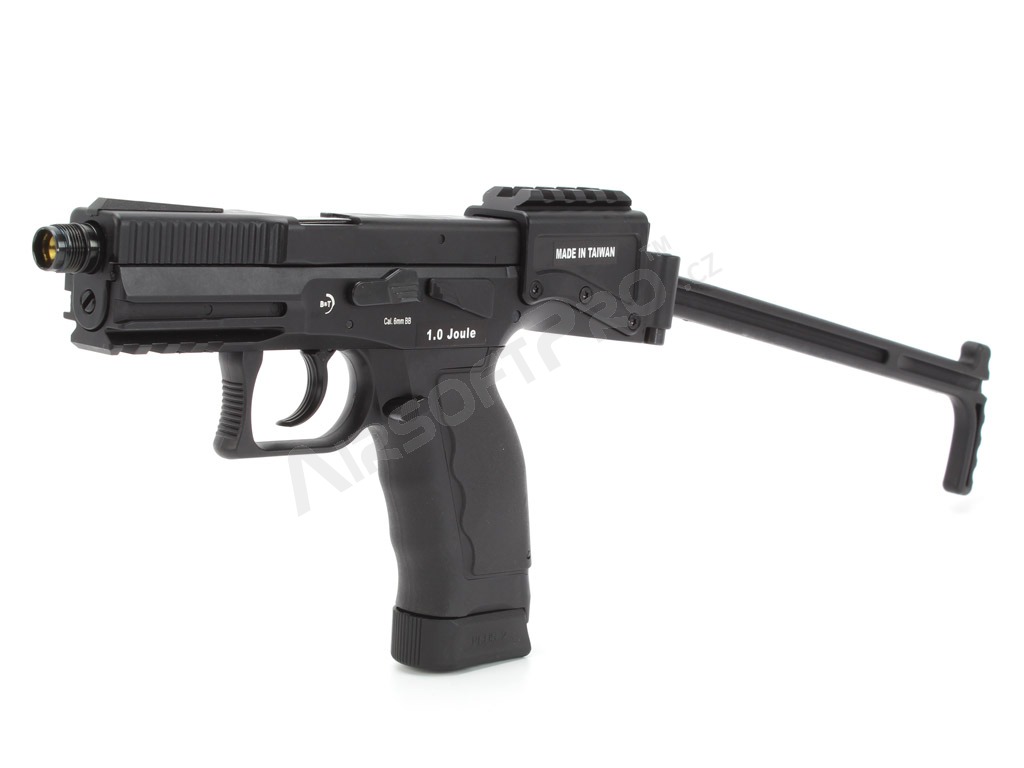 Airsoft pistol USW A1 - GBB, metal slide [ASG]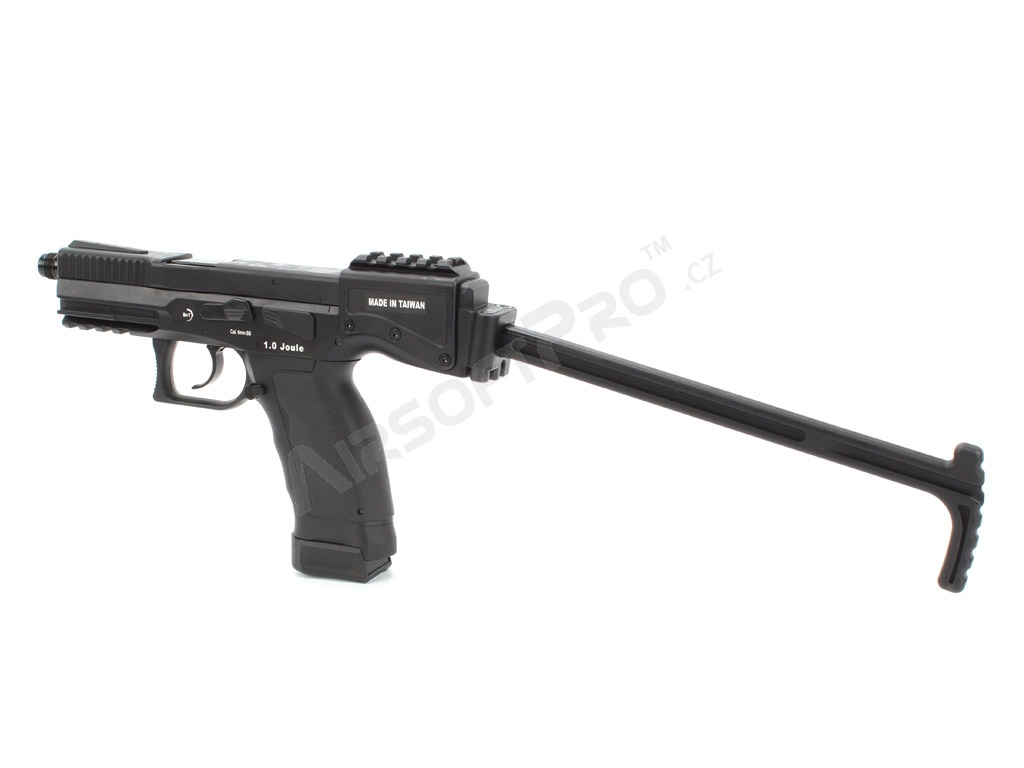 Airsoft pistol USW A1 - GBB, metal slide [ASG]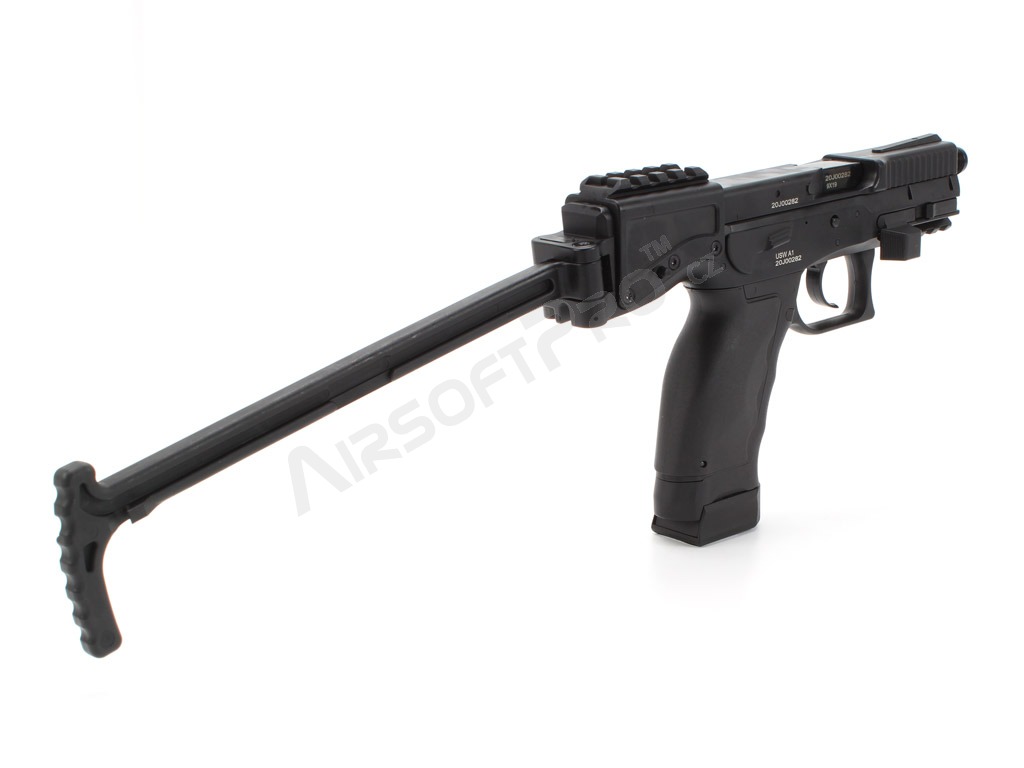 Airsoft pistol USW A1 - GBB, metal slide [ASG]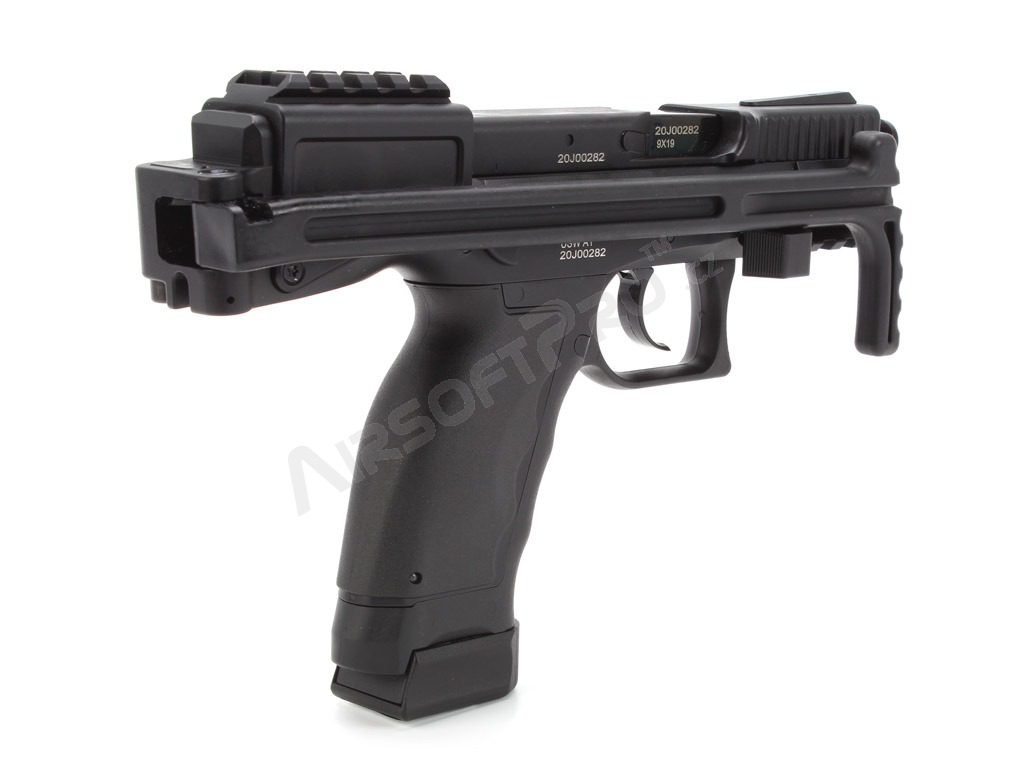 Airsoft pistol USW A1 - GBB, metal slide [ASG]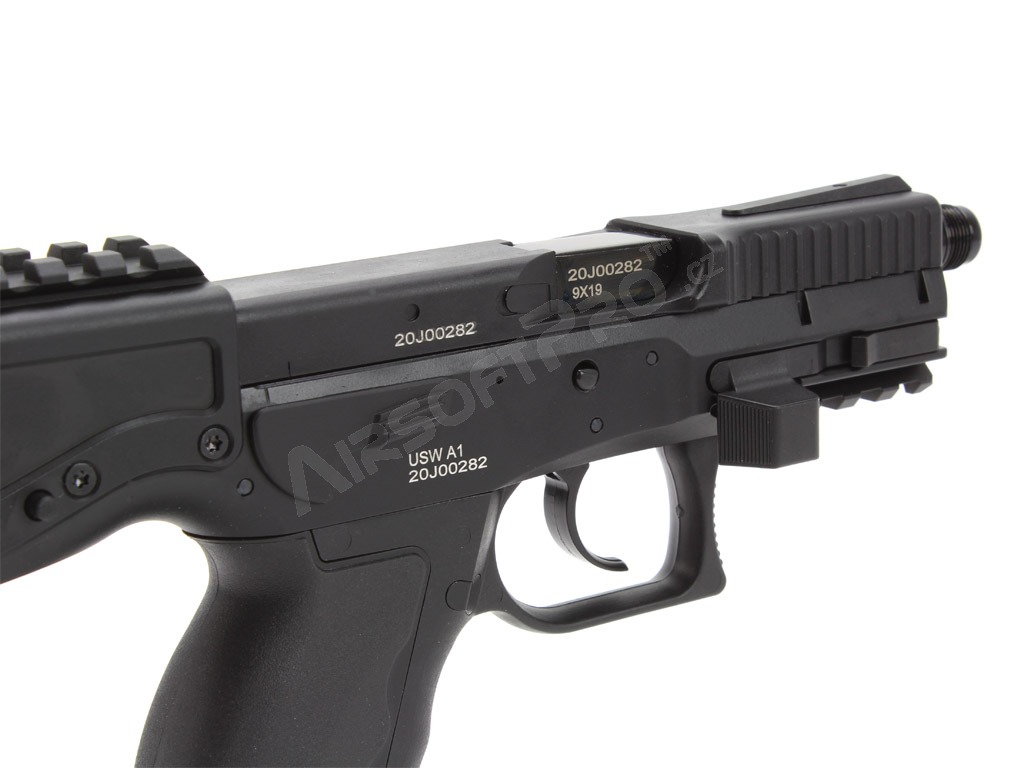 Airsoft pistol USW A1 - GBB, metal slide [ASG]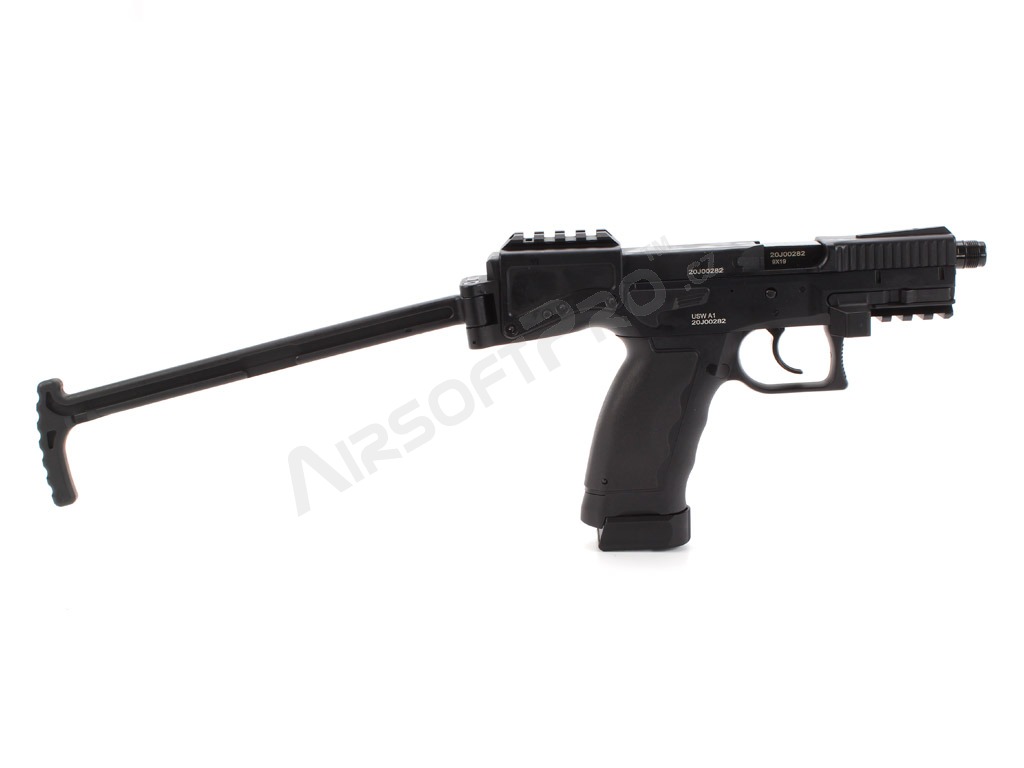 Airsoft pistol USW A1 - GBB, metal slide [ASG]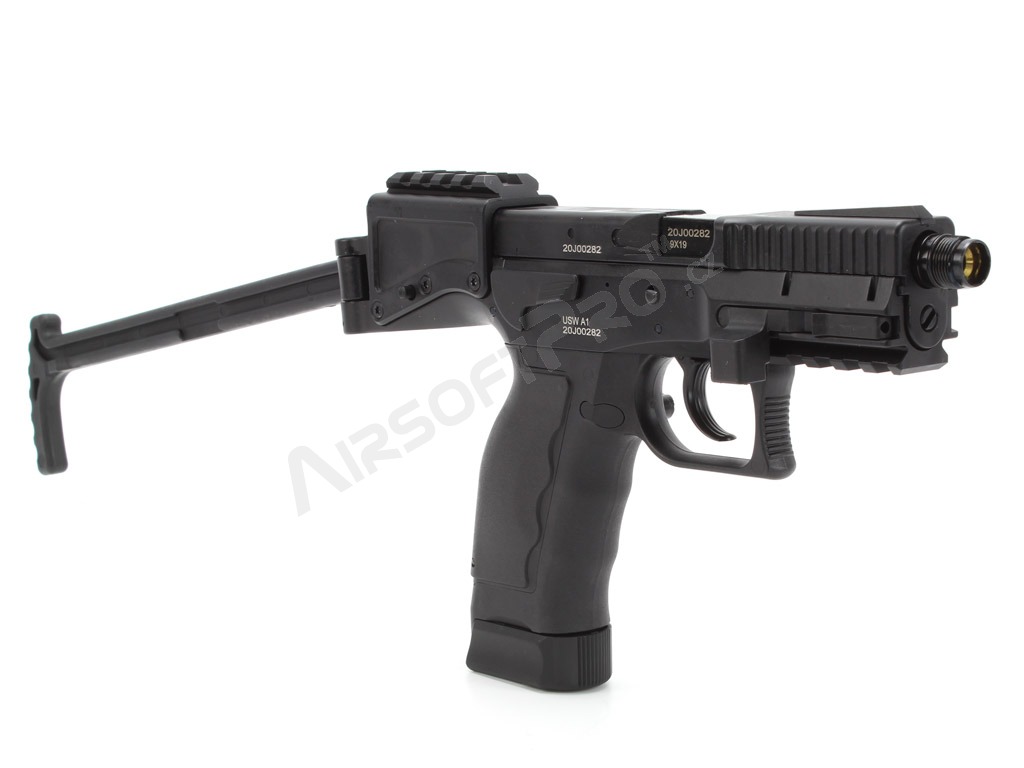 Airsoft pistol USW A1 - GBB, metal slide [ASG]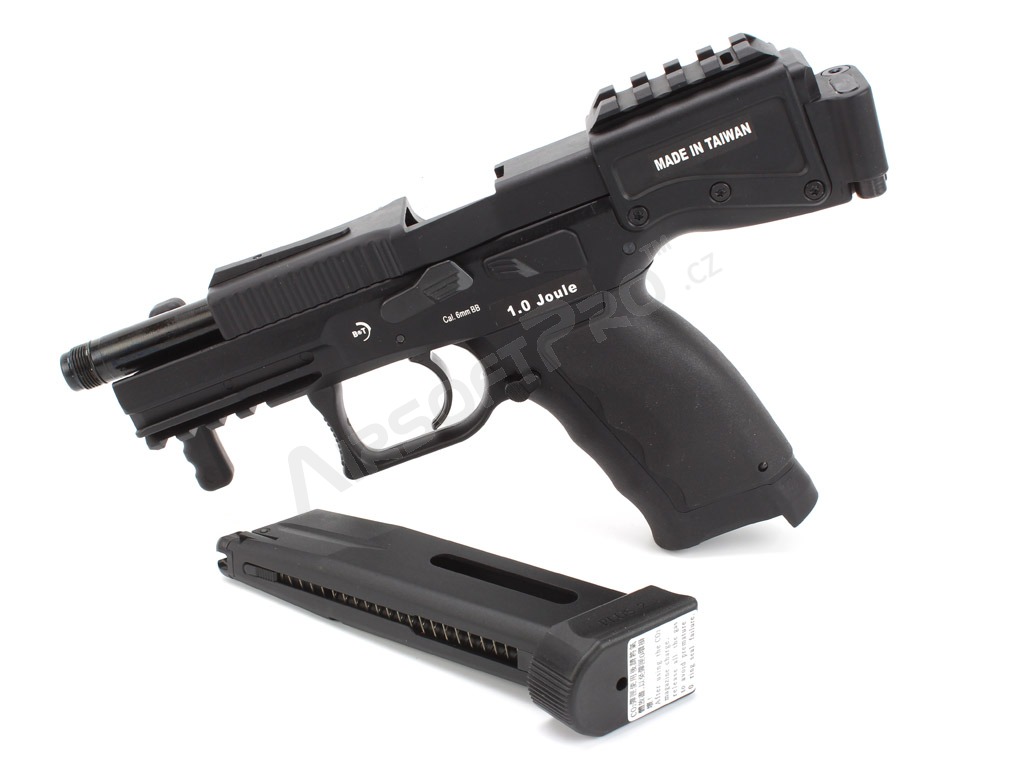 Airsoft pistol USW A1 - GBB, metal slide [ASG]
Airsoft pistol USW A1 - GBB, metal slide
Availability
2 pieces ready to ship
Description
Designed to meet the changing demands of law enforcement and anti-terrorism operations the B&T USW A1 is a semi-automatic handgun able to be used accurately at longer ranges than conventional side arms due to its quick release folding stock and non-reciprocating optics mount.
The USW A1 from ActionSportGames is a high quality 1:1 replica of the revolutionary new personal defence weapon from Brugger and Thomet.
This 6mm airsoft version stays true to the original in every way. From its crisp semi-automatic gas blowback action through to its rugged construction featuring a metal slide and frame. The USW A1 is easy to manipulate and operate, even in wet conditions due to it contoured and serrated slide and its ergonomic rubberised pistol grip.
The USW A1 is fully customisable with a non-reciprocating optics rail mount on the upper and a lower 20 mm rail for flashlights, lasers or other accessories. Further flexibility is provided by a threaded 14 mm outer barrel to allow tracer units or barrel extension tubes to be fitted to the USW A1.
To use the USW A1 as a PDW the stock is rapidly deployed by depressing the stock locking button and allowing the spring-loaded stock to swing out to assist accurate shooting at longer ranges. The USW A1 also features a fully adjustable hop up unit able to lift most BB weights and provide round on round accuracy for a fantastic shooting experience.
Supplied with a CO2 powered 26 round magazine the USW A1 is also compatible with CZ75, SP-01 and Shadow 2 magazines, additionally the USW A1 can be fitted with a 50 round extended magazine (available separately).
FEATURES
Gas/CO2 full blowback pistol
Metal slide and frame
Contoured slide with forward cocking serrations and cocking wings to aid in slide manipulation
Threaded 14mm CCW outer barrel with thread protector
Non-reciprocating optics mount with Picatinny rail fits all rail-mounted sights
Folding stock with locking button and spring-assisted opening
Railed frame for flashlights/lasers
Ergonomic rubber grip with slight finger grooves
Compatible with CZ 75, CZ SP-01 Shadow, and CZ Shadow 2 magazines
Shadow 2-style CO2 magazine included, can also use green gas magazines
50-round green gas extended magazine also available (and backwards compatible with metal frame CZ pistols)
Hop-up bucking and inner barrel are TM-spec/TM compatible
---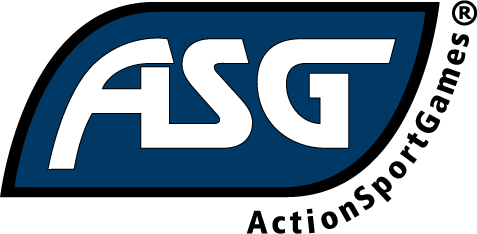 ActionSportGames (ASG)
is a worldwide leader in the business of replica firearms and accessories manufacturing – including Airsoft guns, Airguns, CO2 guns and firearms replicas. They specialize in 1:1 scale replica guns and accessories for fun, action, sports, entertainment and collection. Their assortment consists mainly of licensed models and exclusive subbrands of ActionSportGames® A/S. One of ASGs goals is to become the preferred supplier in the firearms replica business through worldwide license agreements, quality brands and premium service – before, during and after sales. Cooperation with CZ of the Czech Republic is a good example of how successful such a partnership can be, since most of CZs production firearms are now represented as both Airsoft guns and Airguns.
Parameters
General info
| | |
| --- | --- |
| Shooting mode | Semi action |
| Operation | Gas with blowback (GBB) |
Estimated performance (+/- 10%)
| | |
| --- | --- |
| BB energy (J) | 1,0 |
| Power source | CO2 capsule |
| Velocity (m/s) | 100 |
| Velocity (fps) | 328 |
| Theoretical range (m) | 45 |
| Appropriate balls weight | |
Outer specs.
| | |
| --- | --- |
| Length (mm) | 255/470 |
| Weight (g) | 1005 |
| Material | Plastic body with small metal parts |
| Gunstock | Plastic (or fiber), folding |
Inner specs.
| | |
| --- | --- |
| Inner barrel length | 6,05 x 94 mm |
| Hop-up | Metal adjustable Hop-Up |
Magazine
| | |
| --- | --- |
| Magazine capacity | 26 |
| Type of the magazine | Low capacity spring |
Package contents
| | |
| --- | --- |
| Battery | No |
| Charger | No |
| Magazine | Yes |