Airsoft sniper SVD GBB - real wood - full metal, blowback
Availability:
Not in stock
Description
Airsoft sniper rifle SVD (Dragunov) is a well know weapon. Specifically a spring action version. It is favourite due to its low price, long barrel, trouble-free and simple construction. Here we offer semi-automatic version of the rifle. At first, notice the reciever. It is level above the spring version in terms of quality and gives you a more realistic feeling. Furthermore, the furniture is made of wood and completes the feeling.
The magazine capacity is 20 rounds and the gas capacity is enough for 40 rounds, the velocity is 127 mps. These parameters of course depend on the environment.
The reason why to choose a gas version of the SVD is particularly high realism. You have to pull back charging handle after magazine insert.  This cause very realistic sound of the metal mechanism. Internal trigger mechanism is similar to the real one and of course made by metal. When a shot is fired, whole receiver block strongly kick back. Excellent feeling of the realism.  Receiver remain in a back position once you shoot last BB.
Gun uses standard GBBR barrels and hop-up buckings, so the upgrading is possible.
---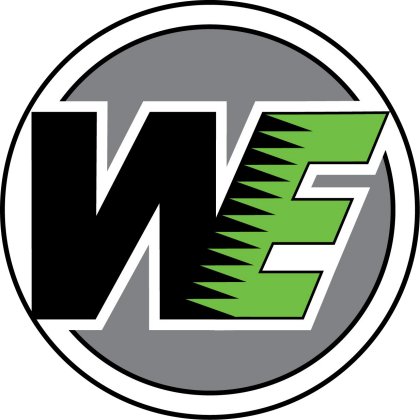 Since the early 80's, WE-Tech had been the premiere developer & manufacturer of steel molds for many major airsoft companies for more than 20 years. With the ever growing airsoft market comes WE-Tech reputation as being one of the foremost maker of steel molds, thus laying the foundation for our own excellent line of airsoft products today. In 2003, WE-Tech launched first line of gas blowback pistols and have never look back since. From being a professional steel mold manufacturer over 30 years ago to creating own line of full-metal airsoft pistols and rifles, the journey has been tough, but satisfying. The combination of experience, skills and the relentless pursuit of excellence is what define WE-Tech in the airsoft industry today.
Parameters
General info
| | |
| --- | --- |
| Shooting mode | Semi action |
| Operation | Gas with blowback (GBB) |
Estimated performance (+/- 10%)
| | |
| --- | --- |
| BB energy (J) | 1,6 |
| Power source | Green Gas |
| Velocity (m/s) | 125 |
| Velocity (fps) | 410 |
| Theoretical range (m) | 56 |
| Appropriate balls weight | |
Outer specs.
| | |
| --- | --- |
| Length (mm) | 1220 |
| Weight (g) | 2935 |
| Material | Metal alloy |
| Gunstock | Real wood |
| Foregrip | Real wood |
Inner specs.
| | |
| --- | --- |
| Inner barrel length | 590 mm |
| Hop-up | Metal adjustable Hop-Up |
Magazine
| | |
| --- | --- |
| Capacity | 20 |
| Type of the magazine | Low capacity spring |
Package contents
| | |
| --- | --- |
| Battery | No |
| Charger | No |
| Magazine | Yes |
SKU: 2625