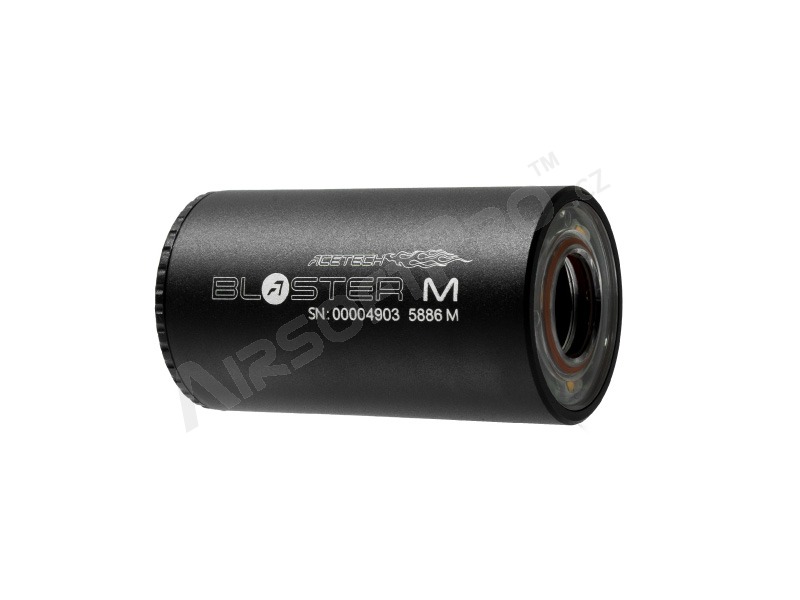 Blaster module with flame mode [ACETECH]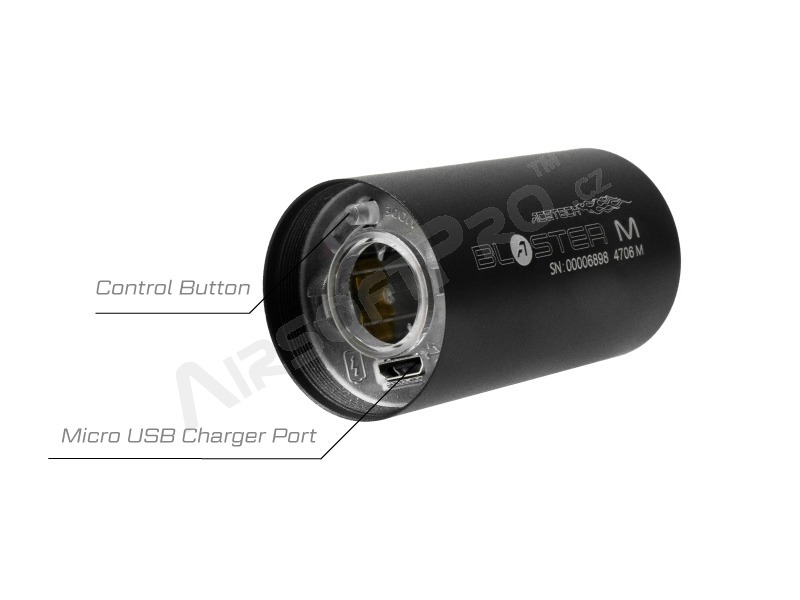 Blaster module with flame mode [ACETECH]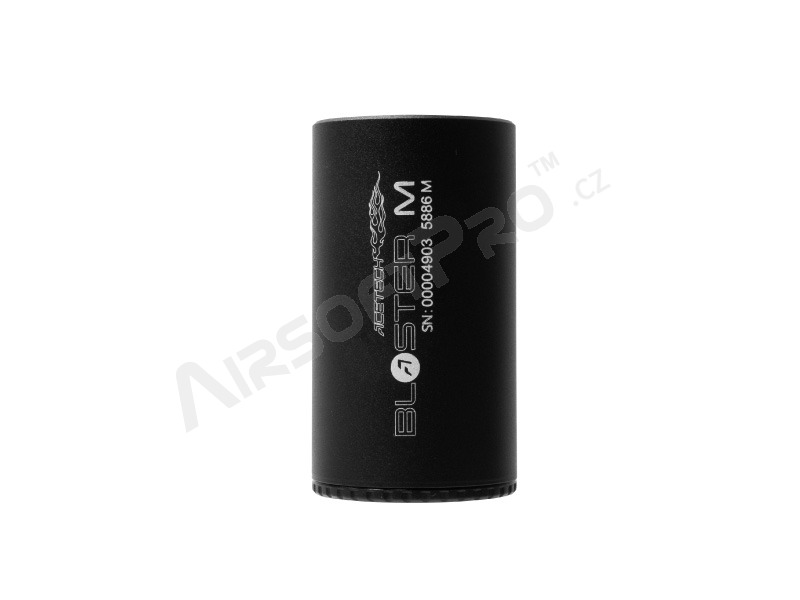 Blaster module with flame mode [ACETECH]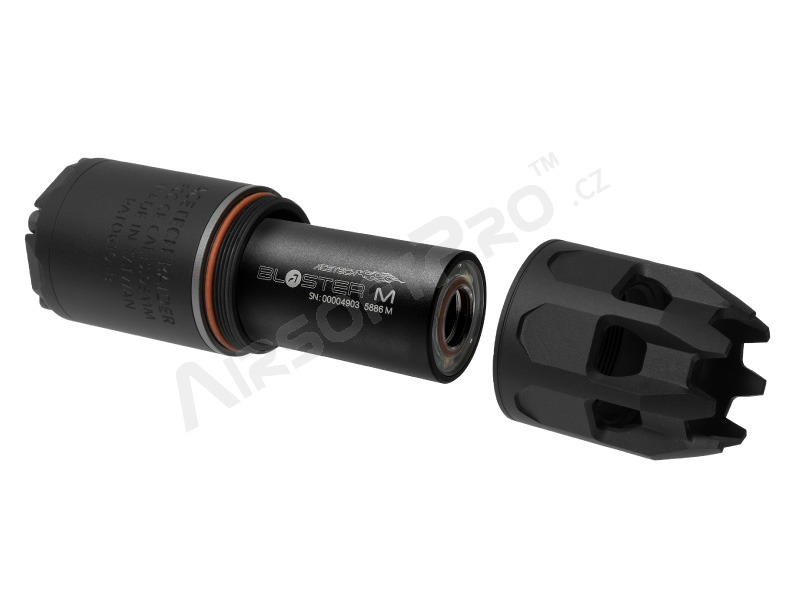 Blaster module with flame mode [ACETECH]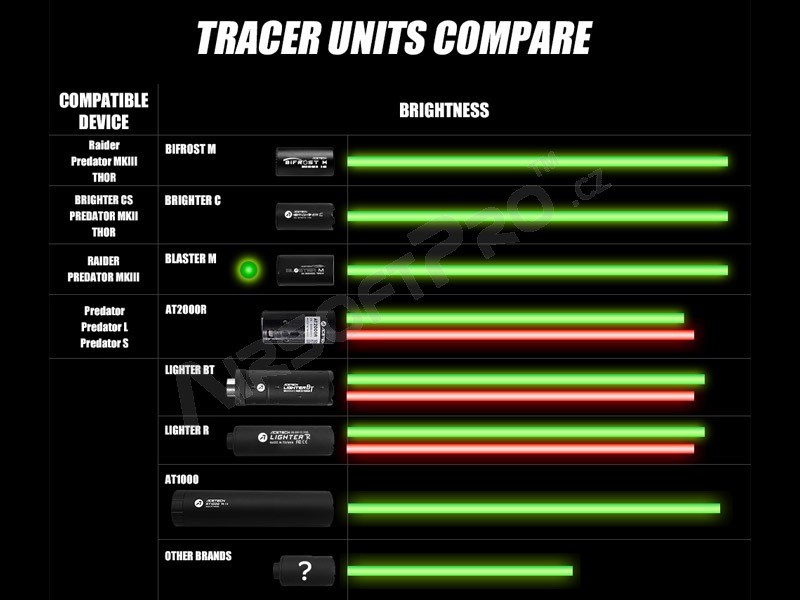 Blaster module with flame mode [ACETECH]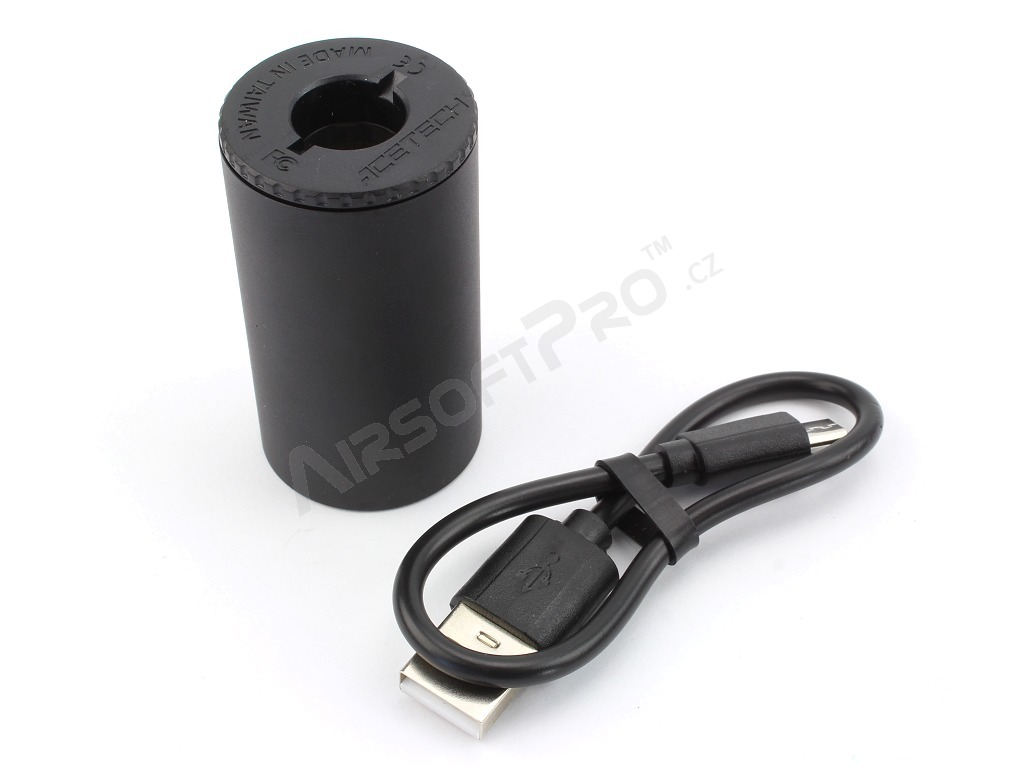 Blaster module with flame mode [ACETECH]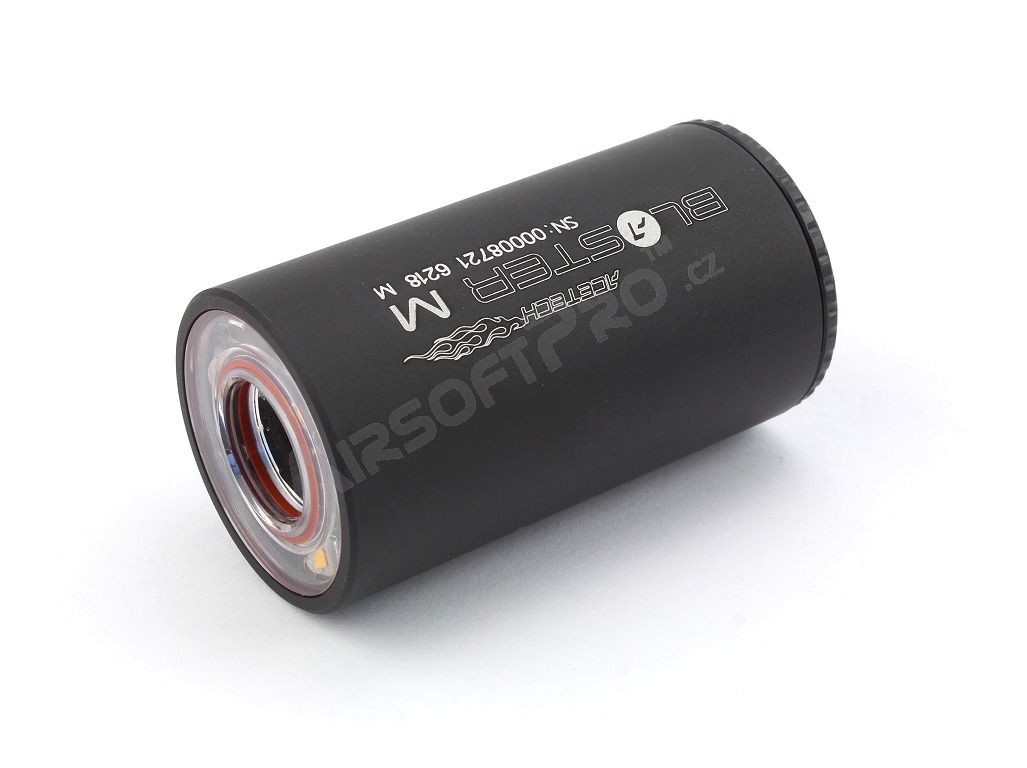 Blaster module with flame mode [ACETECH]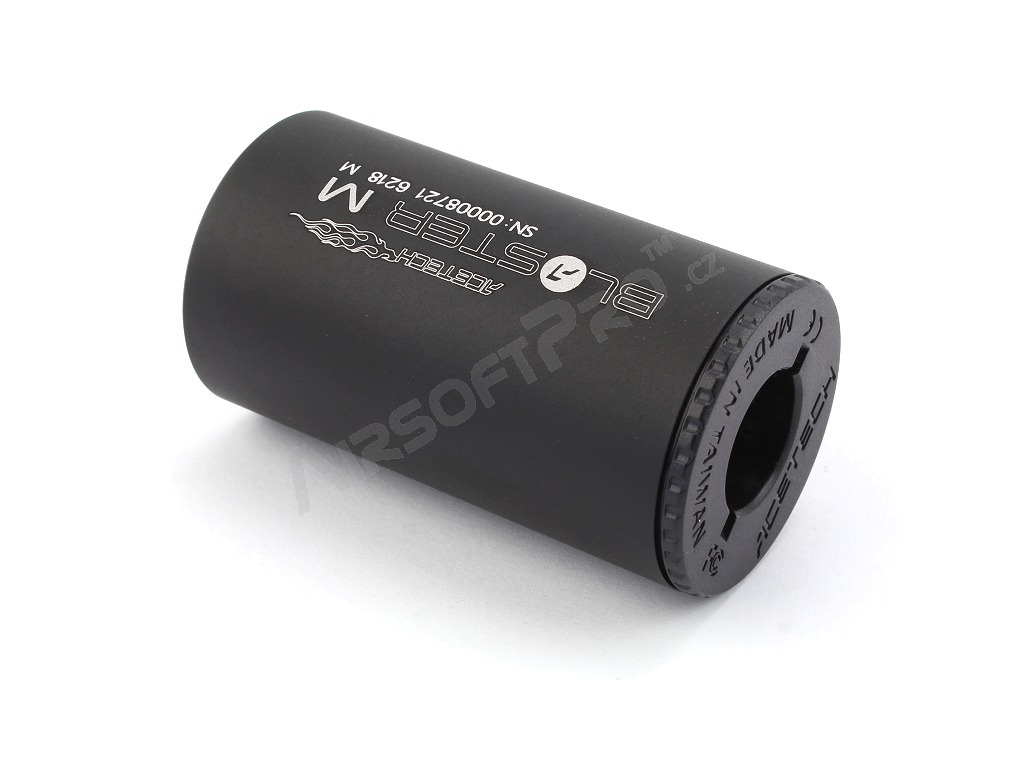 Blaster module with flame mode [ACETECH]
Blaster module with flame mode [ACETECH]
Blaster module with flame mode
Availability
1 piece ready to ship
Description
The original Blaster stand-alone lighting module. This is a unit that the manufacturer Acetech puts in the innovative Blaster illuminating suppressors with an imitation of a flame. The module is intended either as a spare part or for users who have their own another brand suppressor and can insert this module inside. And turn your existing silencer into a illumination tracer silencer.
Module dimensions:
Length: 54,5 mm
Outer diameter: 30 mm
The tracer supports green tracer BBs - see related products below. The tracer lights up every BB that causes a fantastic effect during the flight at night/dark. It is visible throughout the flight trajectory and imitates tracer ammunition, called "traces".
However, the most interesting function of the Blaster is to imitate the muzzle flash. At the end are located 3 LED , which illuminate the flying BB and gas around the barrel when fired. The blast is best seen when used with gas weapons, when the remnants of gas after the shot are lit. The effect is visible even when used with AEGs, although a weaker.
The Blaster can be used in 3 modes:
Tracer + flame mode (up to 12 000 BBs per charge)
Flame mode only (up to 12 000 BBs per charge)
Tracer mode only (up to 24 000 BBs per charge)
Blaster enters sleep mode automatically when idle for over 5 minutes, and return to standby mode when there is vibration. Of course, you can also switch it off completely using the power button.
Blaster is with IP64 rating, dust and splash proof, suitable for outdoor use.
The unit is fixed in an aluminum housing with a matt anodized surface. It is powered by an internal Li-Ion battery that fully charges up to 24 000 BBs or 12,000 BBs in tracer or flame mode only. To charge the battery, unscrew the silencer end and connect the Micro-USB charging cable (included). You will also find a power button under the lid.
The status of the silencer (stand-by, battery voltage, self-test result) is signaled by an audible and color flashing of the LED.
---
Acetk Corp Ltd. (Acetech) is the Airsoft accessory manufacturer who specializes in airsoft tracer units, chronographs, airsoft gun controlling system and auto target system. Acetech exports products worldwide. Acetech produces the brightest various tracer units for different uses. Acetech tracer units are designed for airsoft guns, pistols and even to enable users to install them in their silencers, which could turn their silencers to be unique tracer units.