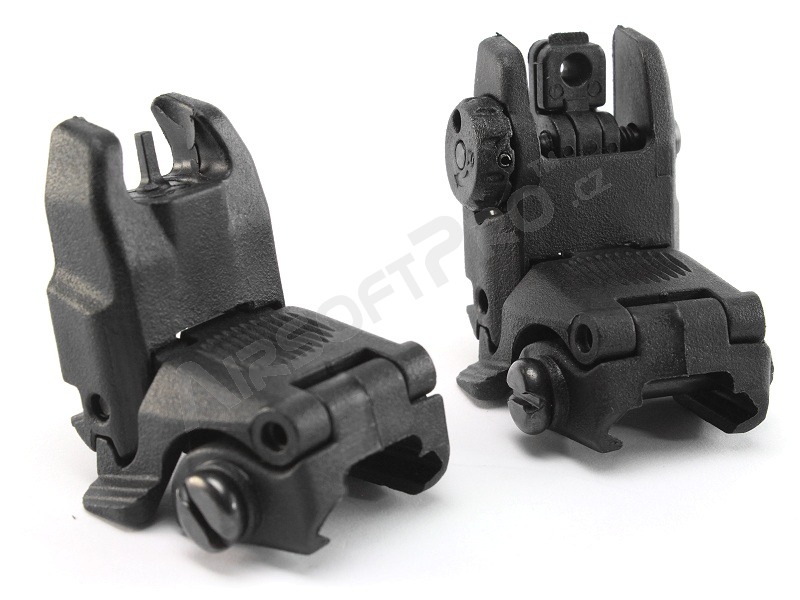 Mechanical FBUS RIS sights set GEN2 - Black [FMA]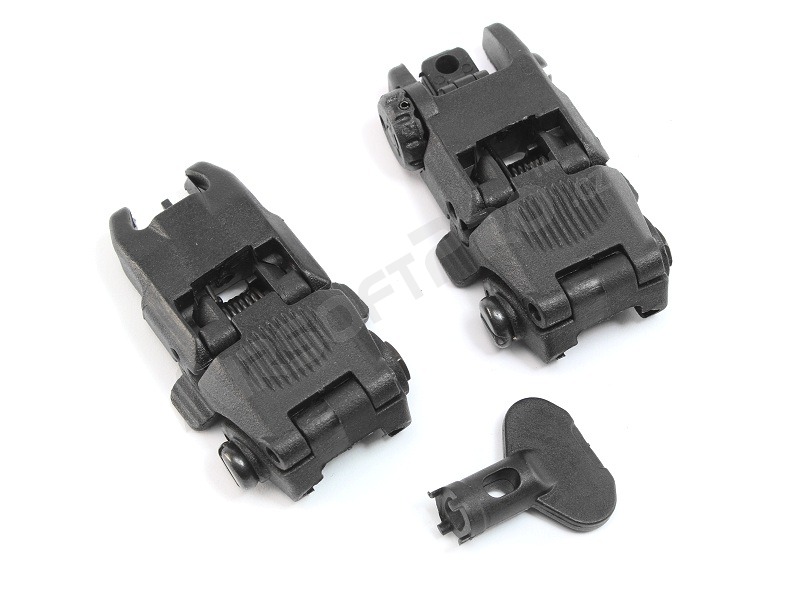 Mechanical FBUS RIS sights set GEN2 - Black [FMA]
Mechanical FBUS RIS sights set GEN2 - Black [FMA]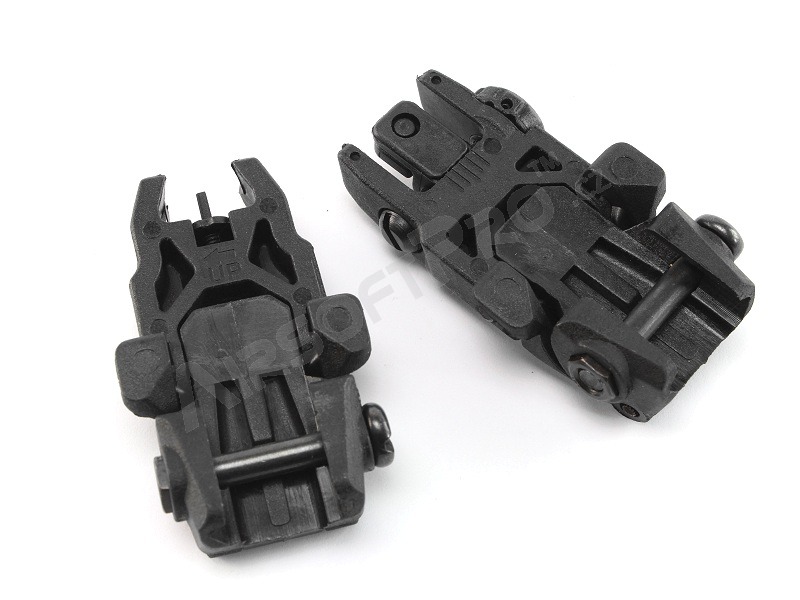 Mechanical FBUS RIS sights set GEN2 - Black [FMA]
Mechanical FBUS RIS sights set GEN2 - Black
Availability
> 10 pieces ready to ship
Description
A set of folding sights made of durable polymer. It's a pair of practical adjustable sights which doesn't block your view when using a red dot or a scope. You can make them standing by pressing a button. They hold their position very well.
Compatible with standard RIS rails.
This set includes a front sight, rear sight and a key for vertical adjustment of the front sight.
---

FMA
was founded in 2009 in GuangDong province of China, as the first, most reliable retailer and wholesaler specializing in airsoft and wargame equipment. FMA offers more than 1000 airsoft products such as helmets, masks, battery boxes, flash lights, goggles, silencers etc. All their products are popular in Europe and USA.