Modular Open Top Double MAG Pouch - A-TACS FG
Availability:
Not in stock
Description
Functional double modular rifle magazine pouch magazine by EmersonGear®. It is made of durable nylon 500D.
The pouch is sewn by Molle webbings. Can fit two M4 style magazines, fixed by rubber fix. Pouch is not only for war games, but due to high quality can be also used for real service by law enforcement or military use.
It is also water resistant.
---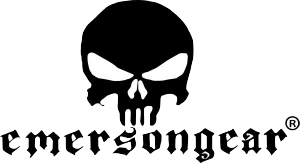 EmersonGear™
produce high quality tactical gear and accessories since 2002. About 200 employees supply equipment not only to the civilian but also to the law enforcement. EmersonGear products are characterized by quality workmanship and materials. Uses original licensed fabrics (for example, Multicam), Teflon impregnation protection, YKK top zippers, etc. Our company is the exclusive importer of EmersonGear products to the Czech Republic.