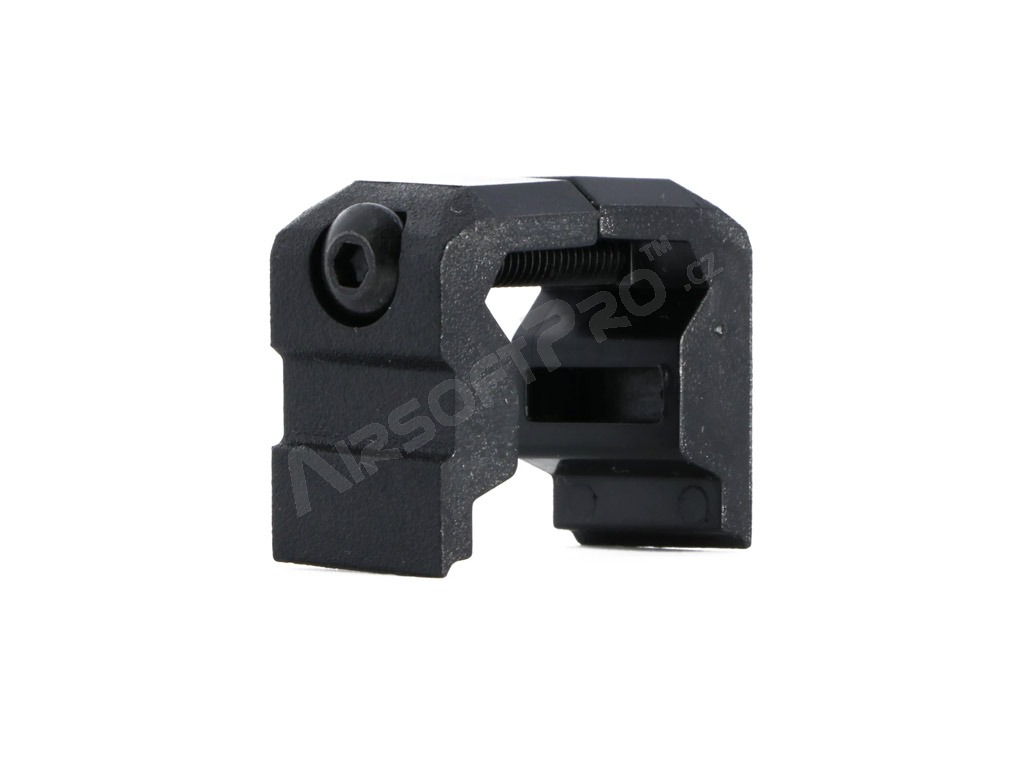 CHL - Charging Handle Lock for ASG Scorpion Evo 3 A1 [Airtech Studios]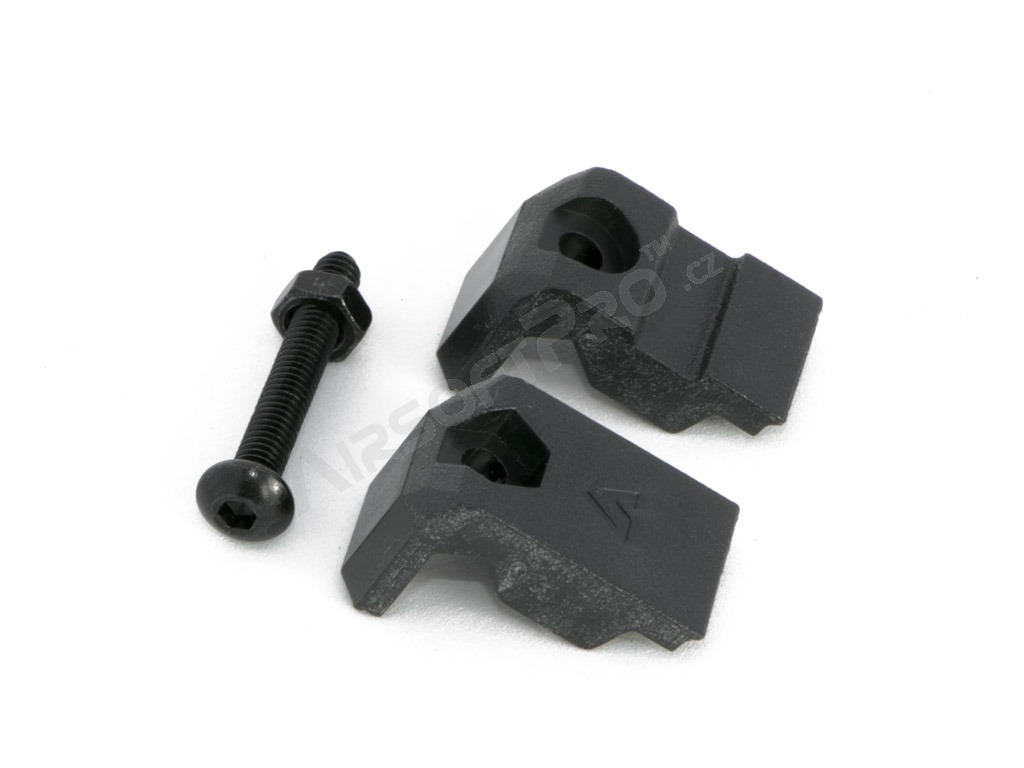 CHL - Charging Handle Lock for ASG Scorpion Evo 3 A1 [Airtech Studios]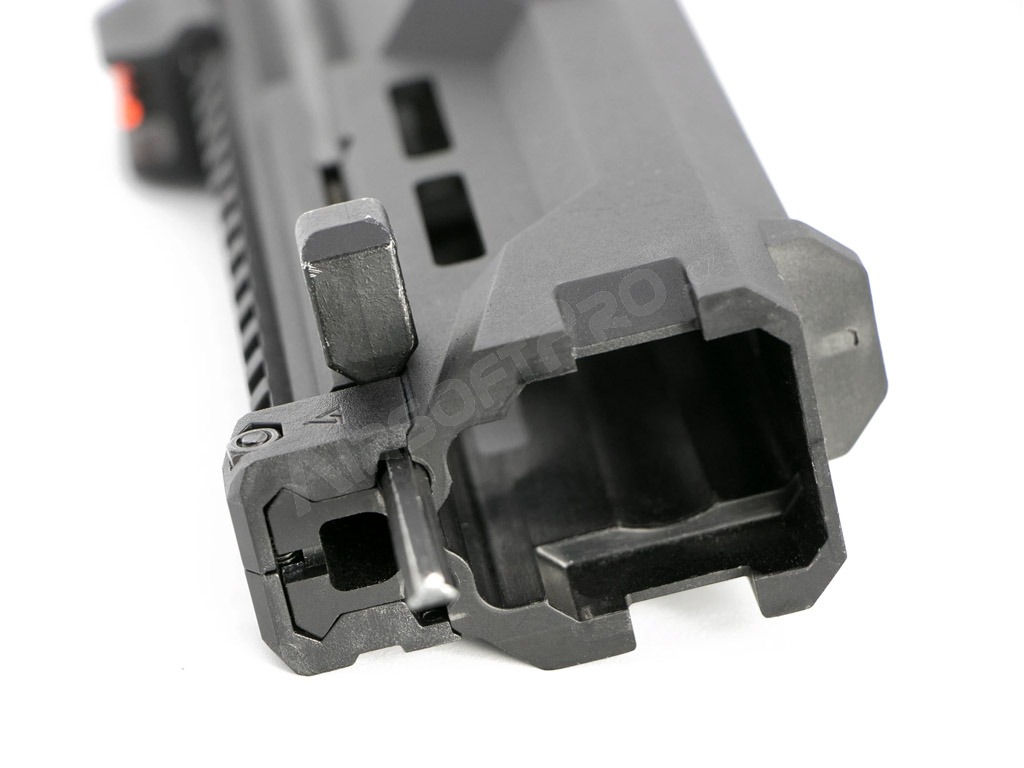 CHL - Charging Handle Lock for ASG Scorpion Evo 3 A1 [Airtech Studios]
CHL - Charging Handle Lock for ASG Scorpion Evo 3 A1 [Airtech Studios]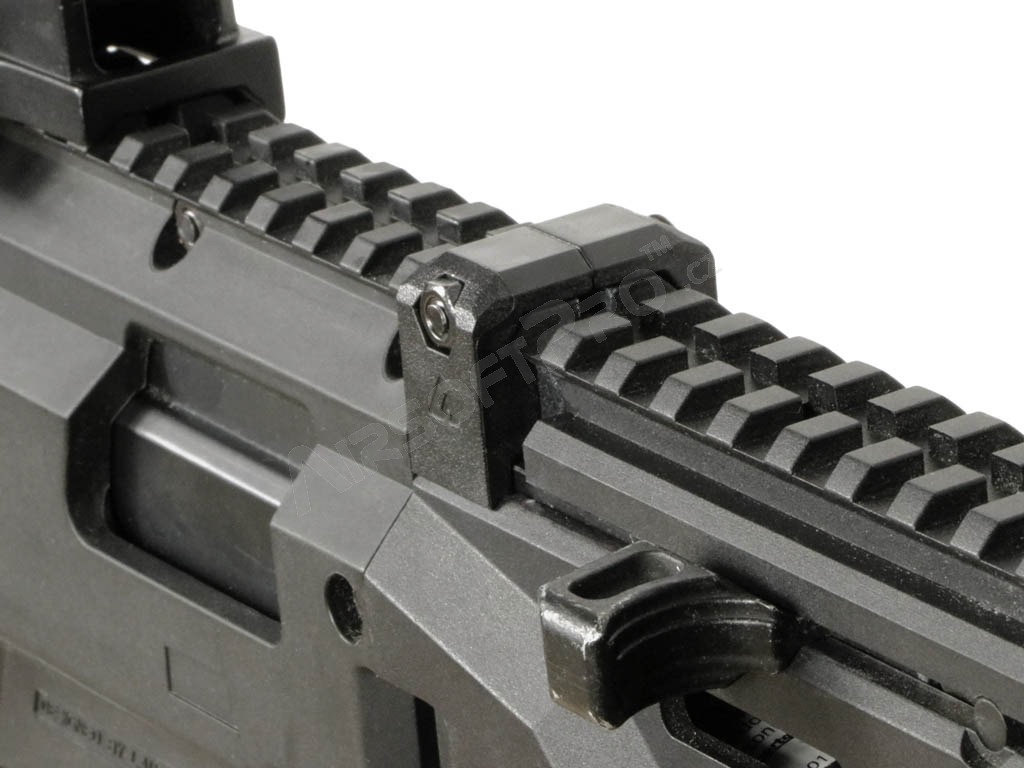 CHL - Charging Handle Lock for ASG Scorpion Evo 3 A1 [Airtech Studios]
CHL - Charging Handle Lock for ASG Scorpion Evo 3 A1
Availability
> 5 pieces ready to ship
Description
We've all been there when the charging handle springs out of the hand-guard every time we disassemble to change batteries!
When you don't need to worry about your charging handle and spring from coming loose, changing your battery will take much less time. Loosing your charging handle and spring can be a costly affair - once the CHL (Charging Handle Lock) is installed this will no longer be an issue. Once installed, hop-up adjustment is still perfectly possible. The installation is done within 2 minutes.
Made of tough fiber nylon, the CHL is able to withstand any force or stresses at any game situation.
Compatibility:
ASG Scorpion Evo 3 A1 - SMG
ASG Scorpion Evo 3 A1 - Carbine
ASG Scorpion Evo 3 A1 - Carbine B.E.T.
---

Founded in 2015, Airtech Studios is led by a team of enthusiastic airsofters who have spent many years playing and modifying Airsoft guns for improvements and efficiency. Airtech Studios brings together a passionate, dynamic team of game changers who are constantly on the look out for useful upgrade options to the Airsoft community. Headquartered in Hong Kong, we bring a team of product designers from New York and the United Kingdom to bring more exciting upgrade parts to the sport.
CUSTOMER REVIEWS (0)
No one has reviewed yet