STC Speed Trigger Converter for G&G ARP9/556, CM16/TR16 G2 [Airtech Studios]
STC Speed Trigger Converter for G&G ARP9/556, CM16/TR16 G2 [Airtech Studios]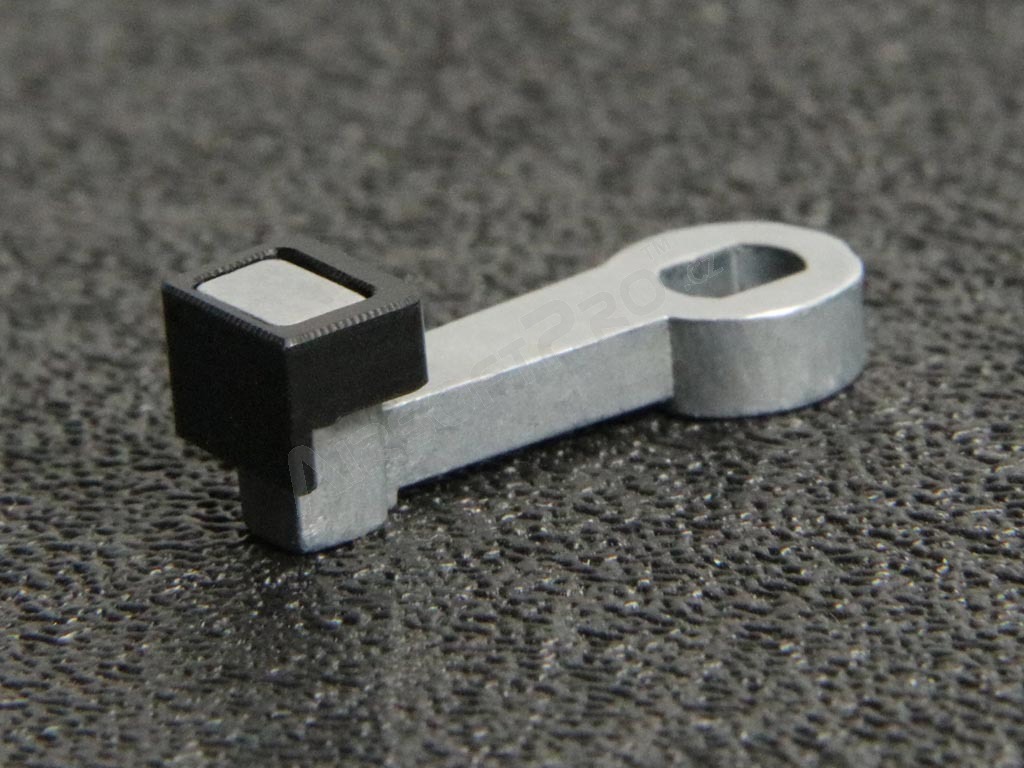 STC Speed Trigger Converter for G&G ARP9/556, CM16/TR16 G2 [Airtech Studios]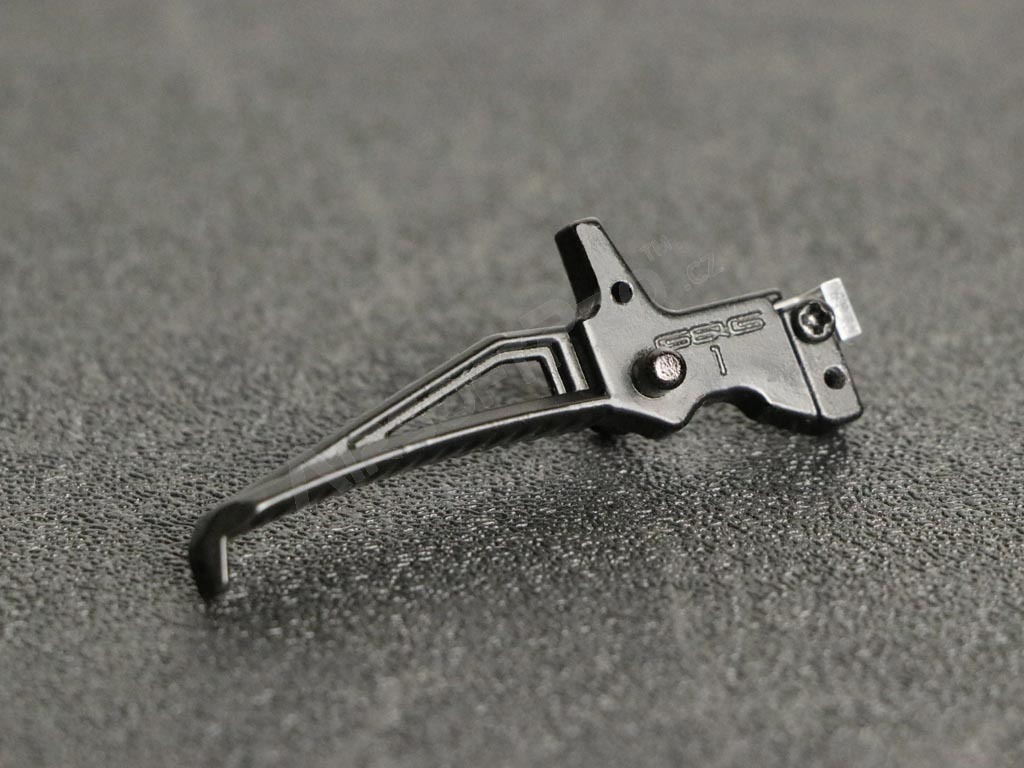 STC Speed Trigger Converter for G&G ARP9/556, CM16/TR16 G2 [Airtech Studios]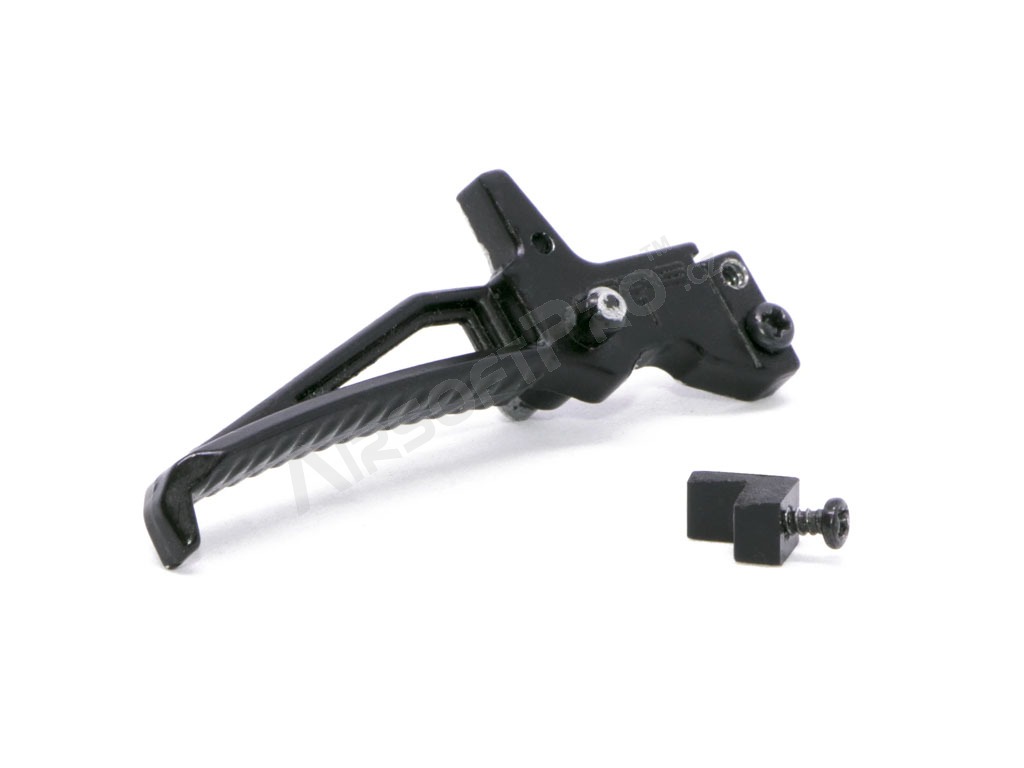 STC Speed Trigger Converter for G&G ARP9/556, CM16/TR16 G2 [Airtech Studios]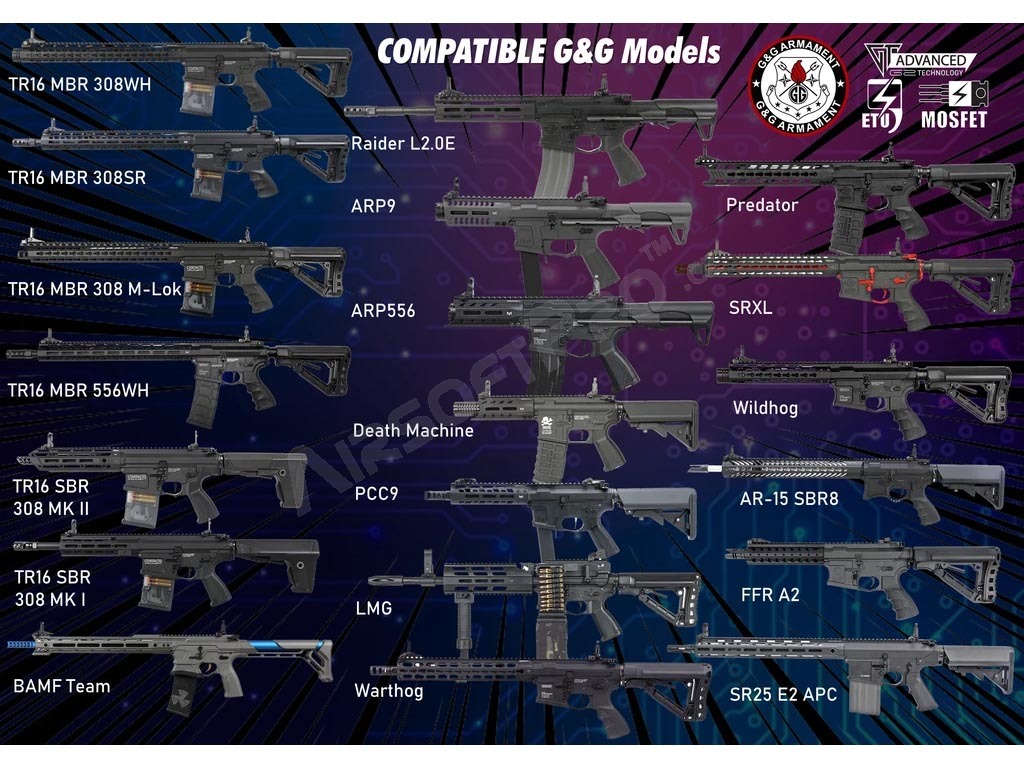 STC Speed Trigger Converter for G&G ARP9/556, CM16/TR16 G2 [Airtech Studios]
STC Speed Trigger Converter for G&G ARP9/556, CM16/TR16 G2
Availability
> 5 pieces ready to ship
Description
Once the Speed Trigger Converter (STC™) is installed, this will drastically reduce the trigger pull on your G&G machine to achieve a hairline trigger response. Great for competitive speed shooting to gain faster reactions against your opponents!
Simple Installation (Needs Gearbox Access)
Machined CNC Stainless Steel
Convert the Existing G&G Trigger
With the Speed Trigger Converter (STC™) Installed the gap from the trigger is a hairline away. No need for long trigger pulls before the enemy disappears - be the first to shoot!
Installation cannot be any easier. Once the gearbox is open, the STC™ is screwed on to the original trigger to convert build into a fast hairline trigger. The safety switch feature will also be functional with the safety bracket which is included. We do highly recommend experienced techs for the installation.
The STC™ is highly versatile. It may be installed on G&G ARP9/556, all G&G CM16 ETU models and all TR16 G2 gearbox platforms.
The package includes:
1x Speed Trigger Block
1x Safety Bracket
1x Long Screw
1x Instruction Manual
---

Founded in 2015, Airtech Studios is led by a team of enthusiastic airsofters who have spent many years playing and modifying Airsoft guns for improvements and efficiency. Airtech Studios brings together a passionate, dynamic team of game changers who are constantly on the look out for useful upgrade options to the Airsoft community. Headquartered in Hong Kong, we bring a team of product designers from New York and the United Kingdom to bring more exciting upgrade parts to the sport.
CUSTOMER REVIEWS (0)
No one has reviewed yet