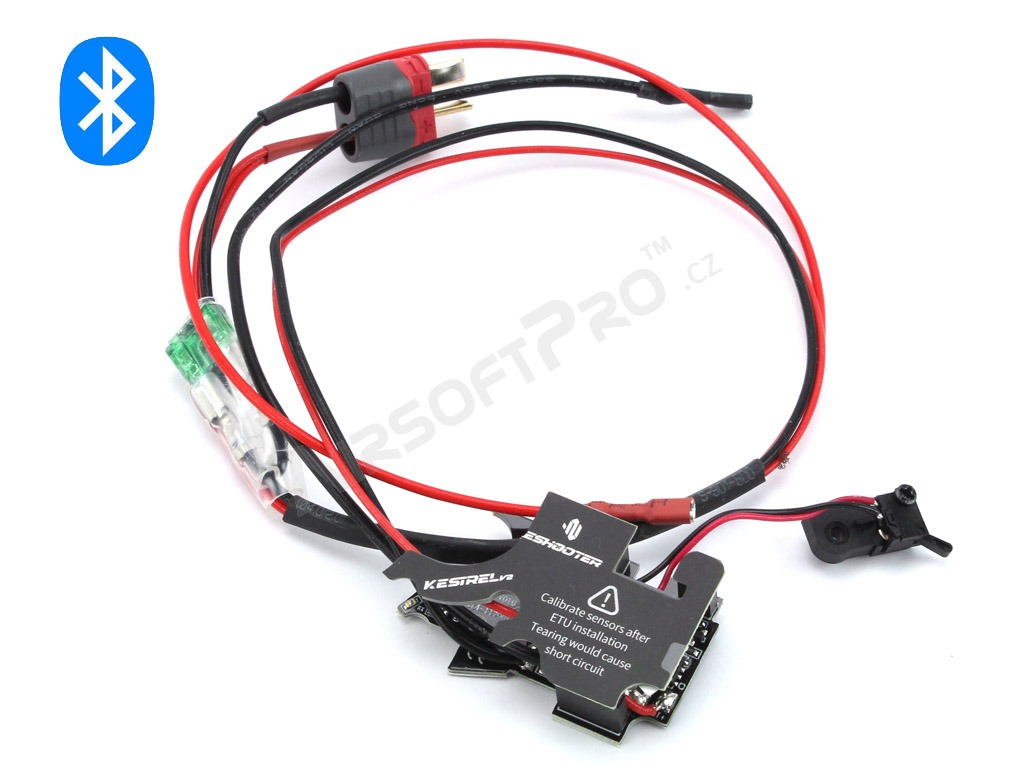 Electronic trigger unit Kestrel V2 Bluetooth with real mag function ver.B - rear wiring [E-Shooter]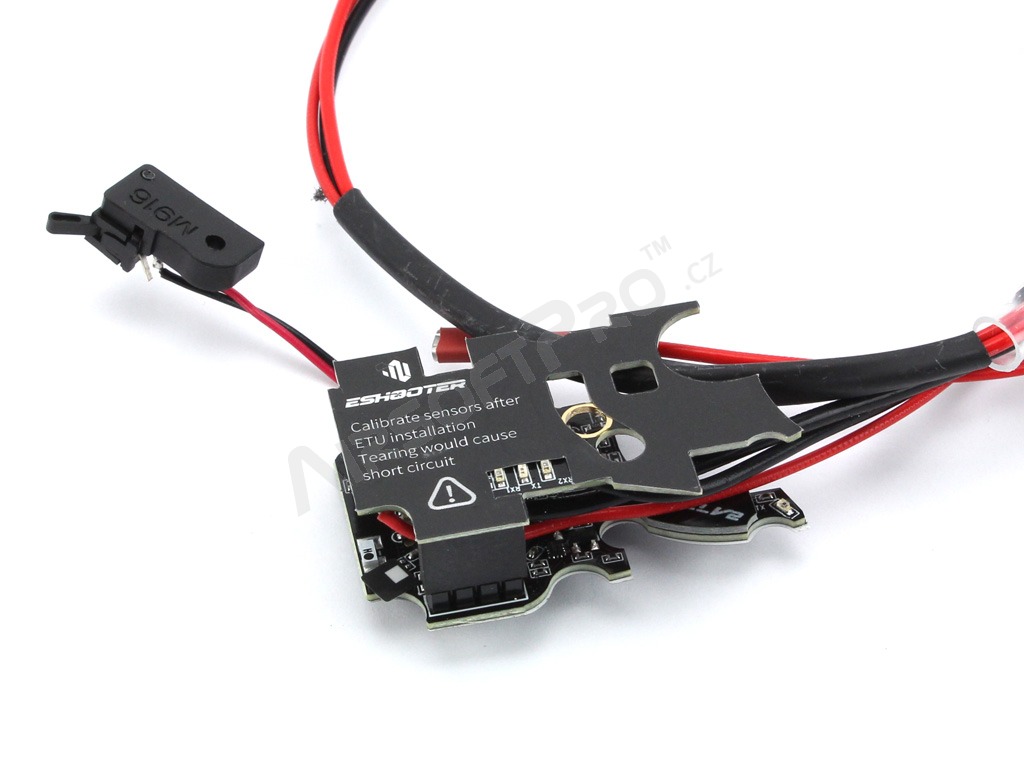 Electronic trigger unit Kestrel V2 Bluetooth with real mag function ver.B - rear wiring [E-Shooter]
Electronic trigger unit Kestrel V2 Bluetooth with real mag function ver.B - rear wiring [E-Shooter]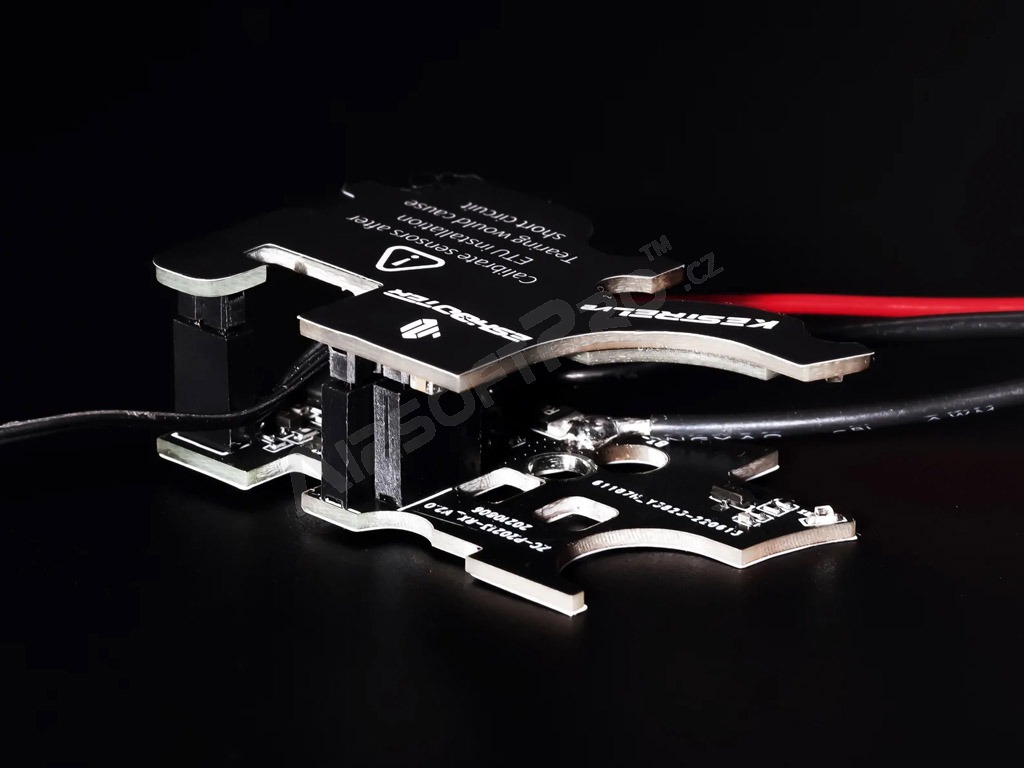 Electronic trigger unit Kestrel V2 Bluetooth with real mag function ver.B - rear wiring [E-Shooter]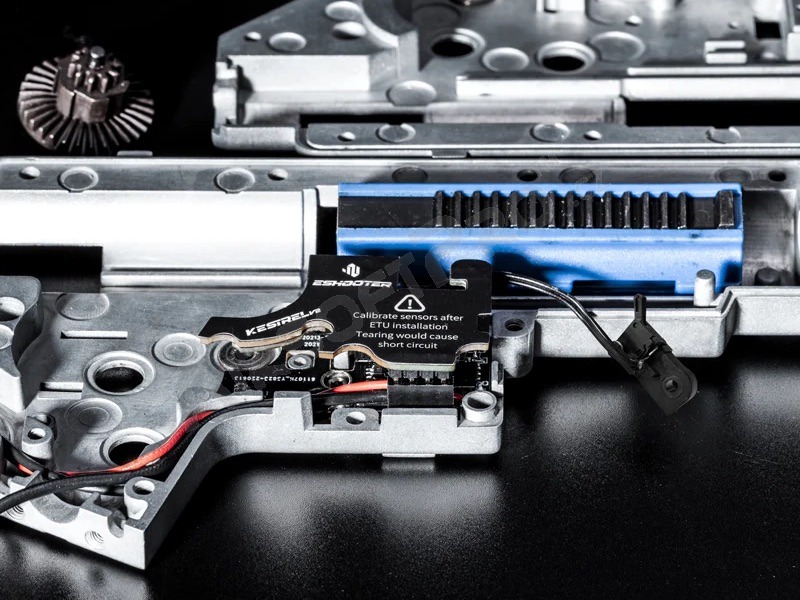 Electronic trigger unit Kestrel V2 Bluetooth with real mag function ver.B - rear wiring [E-Shooter]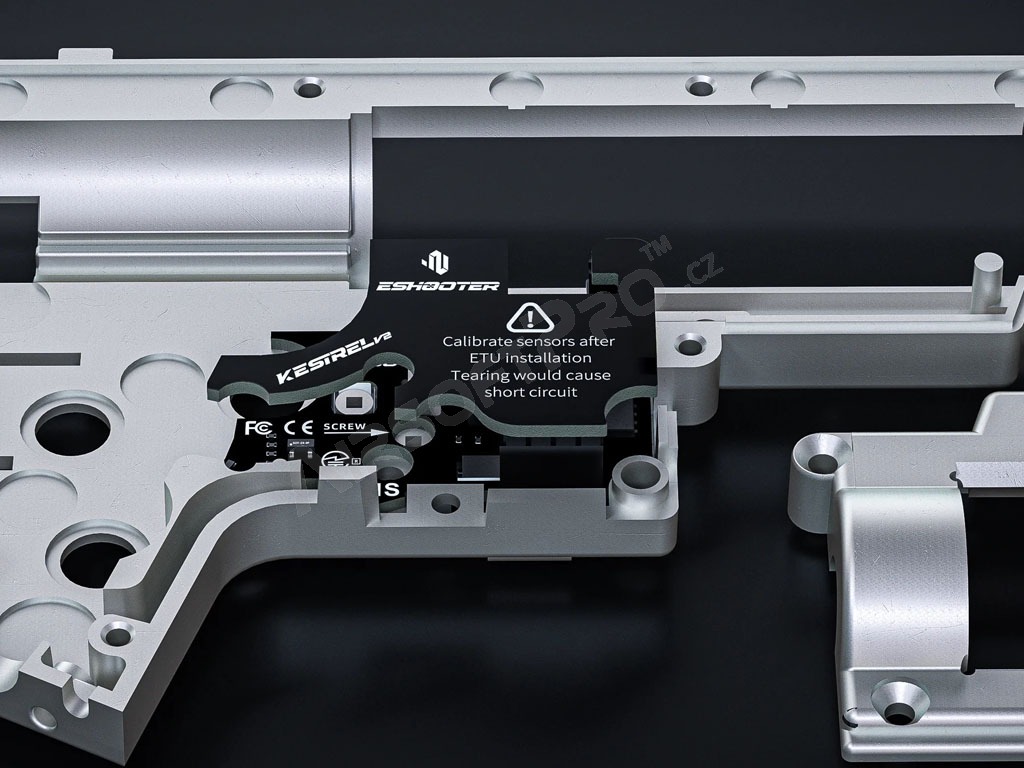 Electronic trigger unit Kestrel V2 Bluetooth with real mag function ver.B - rear wiring [E-Shooter]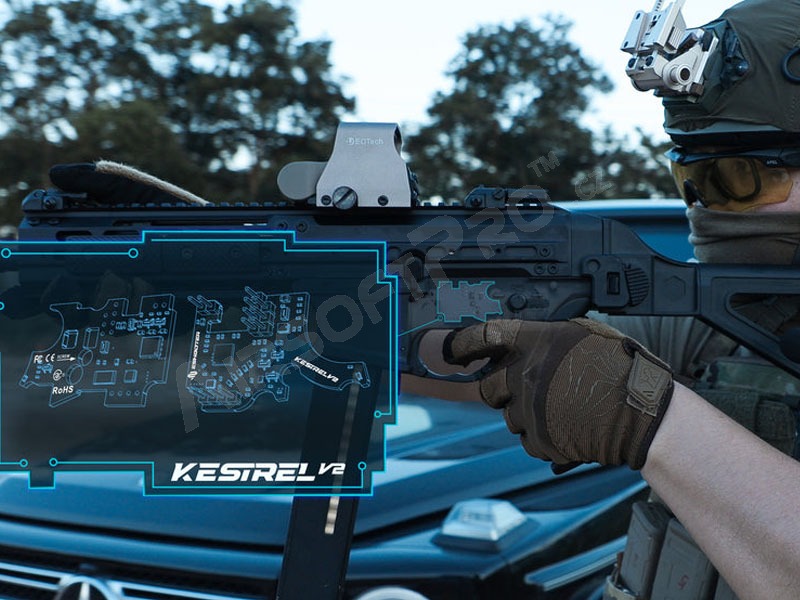 Electronic trigger unit Kestrel V2 Bluetooth with real mag function ver.B - rear wiring [E-Shooter]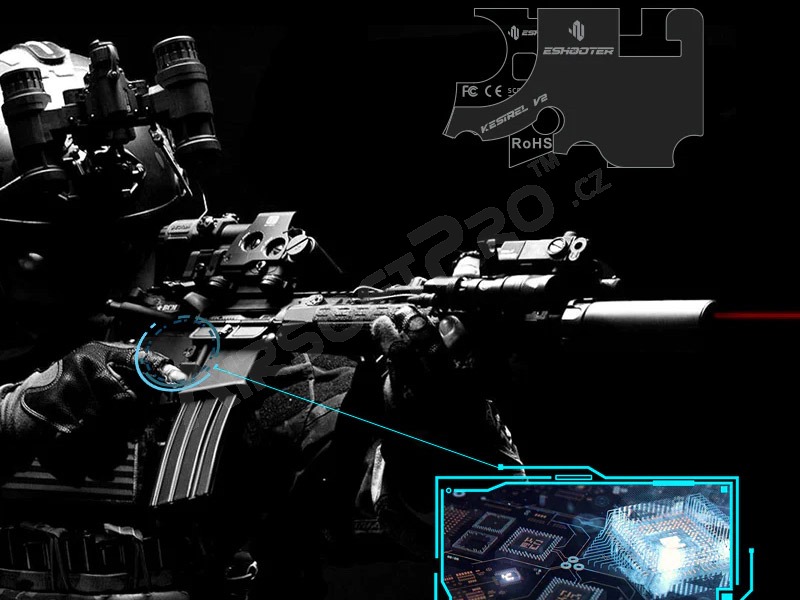 Electronic trigger unit Kestrel V2 Bluetooth with real mag function ver.B - rear wiring [E-Shooter]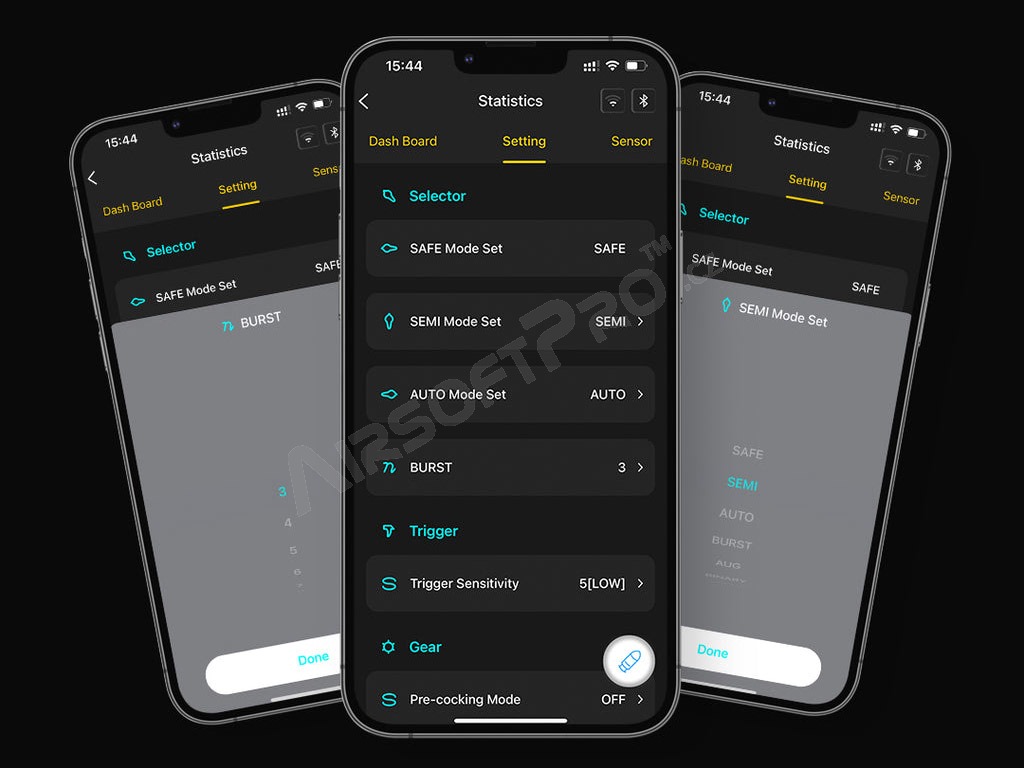 Electronic trigger unit Kestrel V2 Bluetooth with real mag function ver.B - rear wiring [E-Shooter]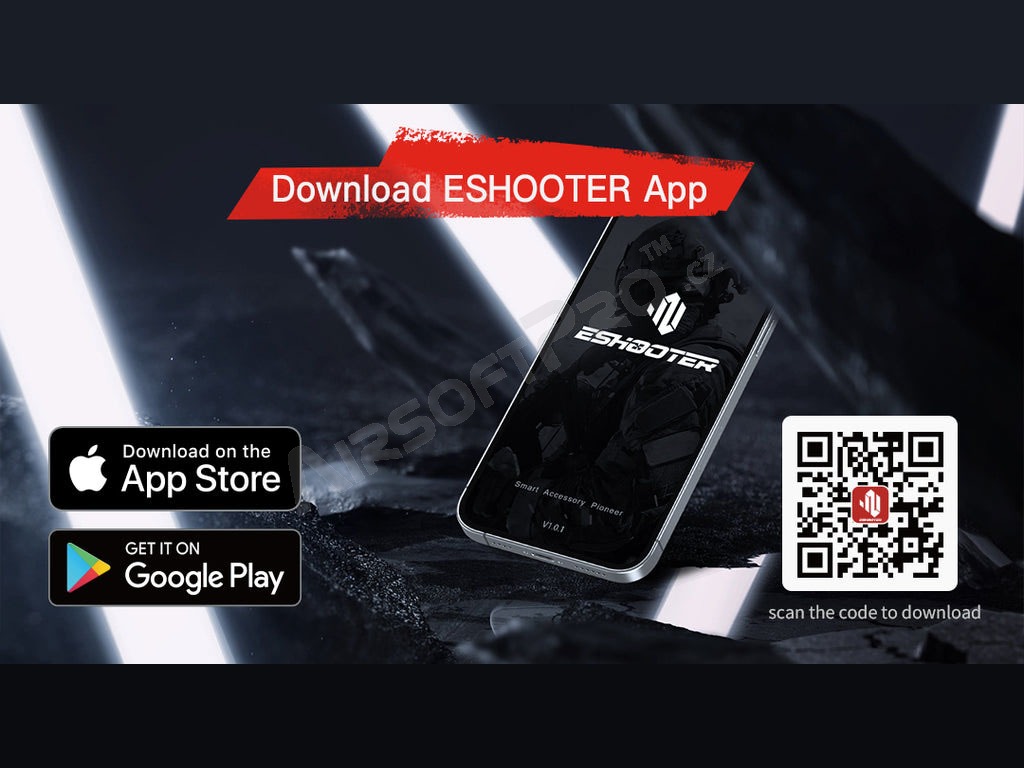 Electronic trigger unit Kestrel V2 Bluetooth with real mag function ver.B - rear wiring [E-Shooter]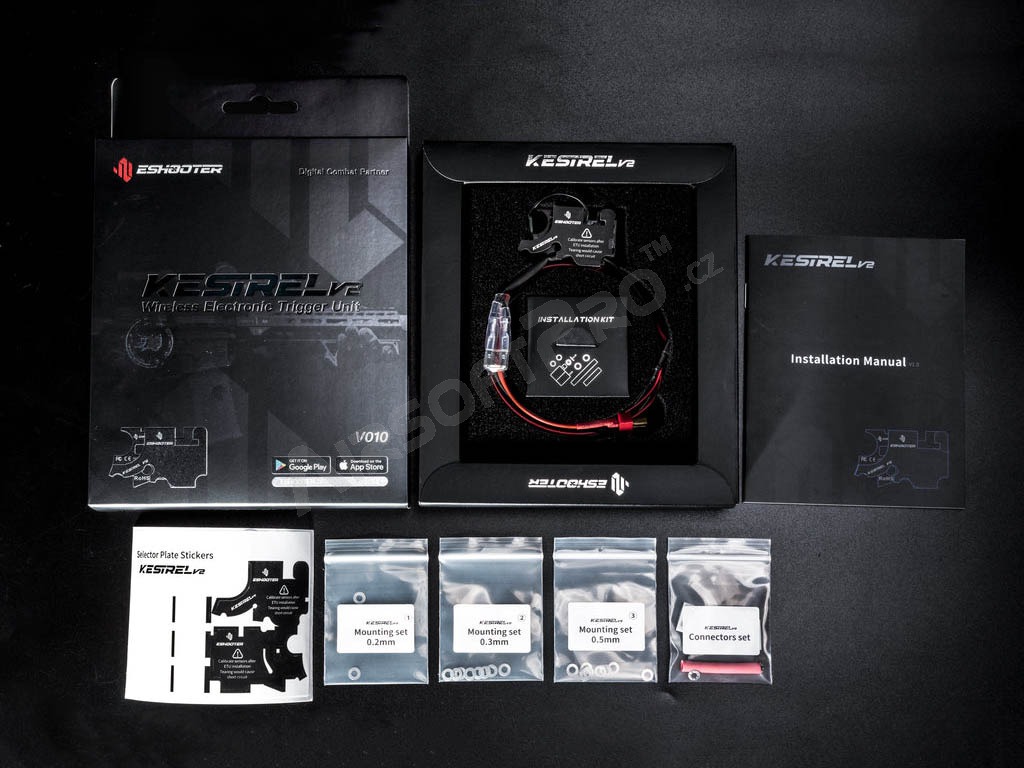 Electronic trigger unit Kestrel V2 Bluetooth with real mag function ver.B - rear wiring [E-Shooter]
Electronic trigger unit Kestrel V2 Bluetooth with real mag function ver.B - rear wiring
Availability
> 10 pieces ready to ship
Description
Kestrel V2 ETU can make your AEG much smarter, more reliable and faster response. You can  customize AEG's shooting parameters by connecting "Eshooter" App to experience a different shooting Journey.
The Kestrel V2 has an electronic switch for magazine detection. Versions A and B differ only in the type of switch used.
---
ETU is controlled by the ESHOOTER application via your iOS/Android cell phone (available in the appstore).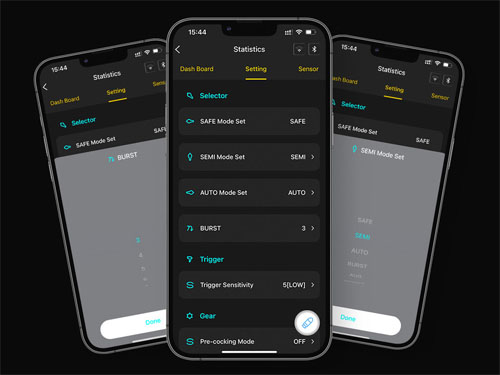 ---
Kestrel V2 ETU is compatible with standard Tokyo Marui V2 gearbox.
HIGHLIGHTED FEATURES INTRODUCTION 
TRIGGER SENSITIVITY ADJUSTMENT: There are 5 sensors to detect trigger's movement to control trigger's sensitivity. Without disassembling your gun but connect Eshooter App wirelessly.
SELECTOR MODES:  2 selectors allow your game own various selector modes, include:

SAFE Mode can prevent your gun from firing no matter where selector is
SEMI Mode allows you one shot one round
BINARY Mode allows you to pull trigger to fire one shot and release to fire again
Burst Mode allows you to preset the number of BBs, which will play a import role when your gun is under the situation of MilSims and low-caps
Aug Mode allows you to pull trigger slightly ( it depends on your trigger sensitivity setting) for one shot ,then continually pull to bottom change to AUTO mode
AUTO Mode allows you to shoot ceaselessly until trigger is released
Sniper Mode can be used with sniper delay function, simulate 2 stage safety and recoil

PRE-COCKING: Pre-Cocking can simulate real gun's trigger reaction, it allows spring to pre-compression  to speed up trigger reaction. You can adjust Pre-Cocking data before start it. Pre-Cocking can be used in all modes mentioned above.
REAL MAGAZINE: Simulate real magazine with 30 rounds to enhance the real gameplay experience. After firing 30 rounds, magazine must be reloaded which action is like real gun replace magazine.
SNIPER DELAY:  Choose  Sniper Mode in the App, and release for firing.
ROF CONTROL: It allows you to adjust AEG shot speed to get your prefered ROF, even if your battery volume is very high.
BATTERY PROTECTION: LiPo and LiFe batteries are very sensitive to over-discharge, in order to prevent it is damaged from over- discharge, the microprocessor monitor battery voltage when the voltage drops to a critical level it will not fire.
LOW BATTERY WARNING: When the voltage drops to a critical level, the App will send out a low battery notification and AEG will not allow firing.
ACTIVE BRAKE: The adaptive active brake function can avoid gear's instability, ensure the piston stop in the front position to decrease unnecessary stress and increase gearbox and inside parts' service life.
CYCLE DETECTION: Kestrel V2 can detect where the cycle should finish with the function of gear sensor, which can count every tooth of the gear. Therefore, you can choose DSG (9:1), SSG (13:1) and standard gear (18:1).
FIRMWARE UPDATE: You can remotely update the firmware by Eshooter App, which support free OTA service.
SMART FUSE: Kestrel V2 is designed with 2 fuses, mini smart fuse and auto-fuse which support maximum 25A. They can protect battery, motor and controller even the battery is connected wrong. Besides, it could protect MOSFET from overheating, overload, and short circuit, and prevent motor and battery from damage if your Airsoft is jammed.
SLEEP MODE: ETU will go to sleep mode if your gun is idle for an hour, which prevent the battery from discharge. Battery is reconnected if your AEG need restart.
MOSFET: It targets the energy from the battery directly to the motor, by passing the mechanical trigger contacts. As a result, you gain a higher ROF of the gun and faster trigger response.
LOCKED ROTOR PROTECTION: Automatically locked rotor protection. When gear and motor works out of order, which may lead gearbox doesn't rotate normally and over current. Kestrel V2 provides active protection and remind user to check gear box to prevent it's damage.
SENSOR CALIBRATION: Kestrel V2 provides sensor calibration function to ensure your ETU sensors keep the best performance and provide you more accurate shooting experience.
TECH SPECIFICATIONS
Voltage Range 3.75 - 17 V
Current Consumption 17 mA
Dismensions(L/W/H) 47.4 x 28.7 x 13.5 mm
Temperature Range -15 + 50 °C
Relative Humidity max 80%
PACKAGE CONTENT
Kestrel V2 ETU
Instalation kit (washers, screws, Dean-T, heat shrink tube, fuse)
Selector plate stickers
Instalation manual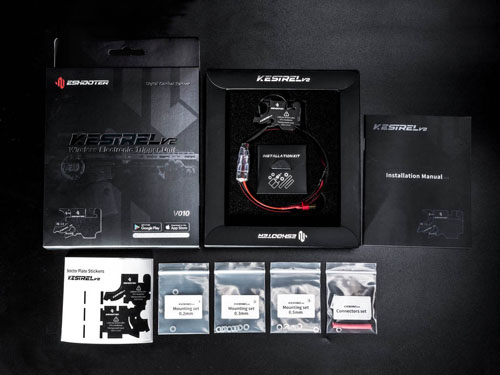 ---

Eshooter Technology

has been devoted to research ,develop and produce smart airsoft accessory. They specialize in electronic trigger units, wireless laser target system, tracer unit etc. Their products are aimed to players across the world and Eshooter is determined to be the smart airsoft pionner.