Airsoft Mask AERO Series Thermal, TAN - clear, smoke grey, yellow
Availability:
Not in stock
Description
Combining maximum protection with a natural, comfortable wear unseen in goggles of its kind, the Lancer Tactical AERO series impact resistant airsoft goggles offer the widest possible visible range, a light and extremely resilient build and much, much more! The soft one-inch wide easy fit wrap around band has a very comfortable and secure fit. It's also fully adjustable to accommodate all head sizes as needed! A very notable feature is its foam cushion padding which secures around the eyes with a very noticeable softness. The foam padding contours onto your face and eliminates any irritation you'd get from other goggles of similar design. No need to flinch when BBs, dust and debris head towards you; the incredibly reliable ANSI Z87.1 dual pane lenses are able to withstand much more damage others can't. Ensure your eyes are completely protected from projectiles, fine dust, some chemical splashes and even harmful light radiation! The lenses attached to the AERO lenses block UVA, UVB, UVC and HEV radiation to protect your eyes from the visible and even invisible forces. Four vented panels maintain breathability to allow airflow to pass through while worn. Designed with a soft protective microfiber cloth to keep your goggles flawless while taking a break between games, the cloth also rests against your head to provide a little extra comfort during use. An additional microfiber storage cloth is also included for proper eyewear storage while traveling. Anti-fog, anti-static, and scratch resistant, the AERO series impact resistant goggles from Lancer Tactical stand tall as a prime choice when searching for flawless protection on the airsoft field. Make sure their eyes are completely protected in comfort!



Features

- Built with a modern and lightweight impact resistant reinforced high-density polycarbonate frame
- Thick, adjustable and comfortable 1" inch strap accommodates a very wide range of head sizes
- Highly resistant anti-scratch, anti-static and anti-fog treated dual pane lenses
- Protects against harmful UVA/UVB/UVC and HEV radiation
- Soft and supple foam padding lens wrap keeps your eyes secure as well as comfortable
- Four vented panels maintain breathability and cooling ventilation
- Eye Protection fits snug and secure forming a protective shield around your eyes
- Meets ANSI Z87.1 requirements which protects against impact , dust, fine dust and some chemical splashes



Specifications

Brand: Lancer Tactical
Build: Polycarbonate
Compatibility: Adjustable One Size Fits Most
Color: TAN Frame / Smoke, Yellow, Clear Lens
---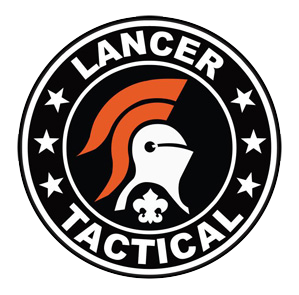 Lancer Tactical was established in 2012 to bring affordable, budget-friendly products to the sport of airsoft. Our product line consists of quality automatic electric guns (AEGs), as well as tactical gear used in airsoft, paintball, law enforcement, and military training. We carry a wide range of AEGs from polymer construction for beginner airsoft players to full metal construction for military simulation or training. Some AEGs come equipped with blowback recoil for enhanced realism.