Airsoft pistol Hi-Capa 6" IREX - GBB, full metal, black, silver barrel [WE]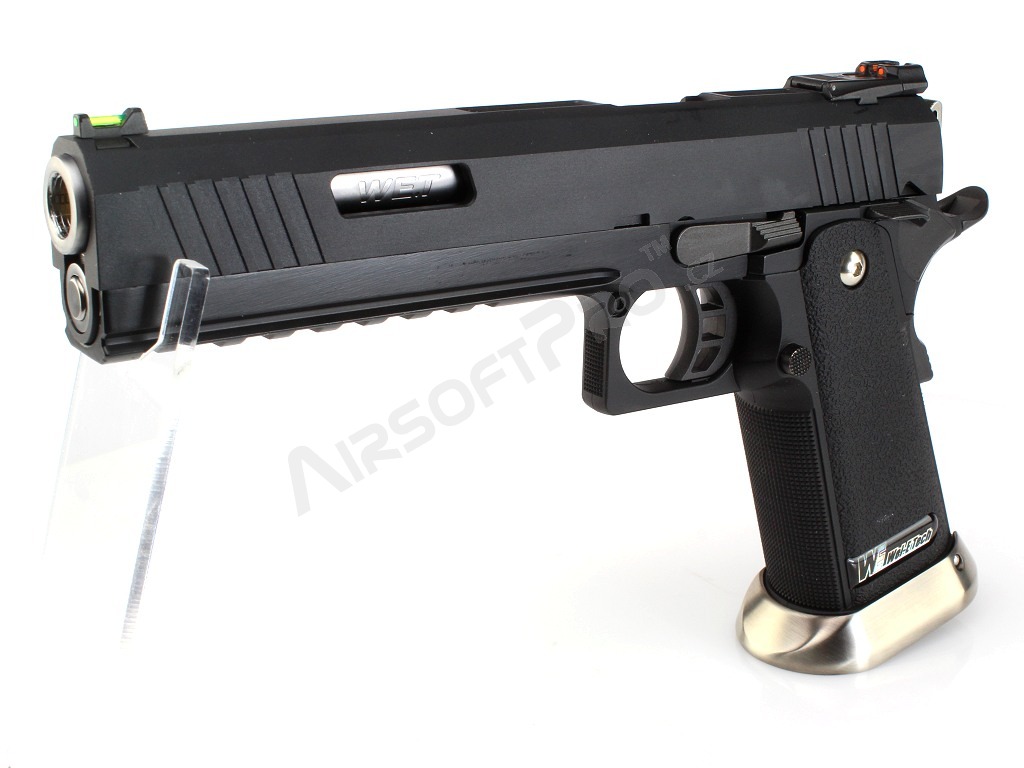 Airsoft pistol Hi-Capa 6" IREX - GBB, full metal, black, silver barrel [WE]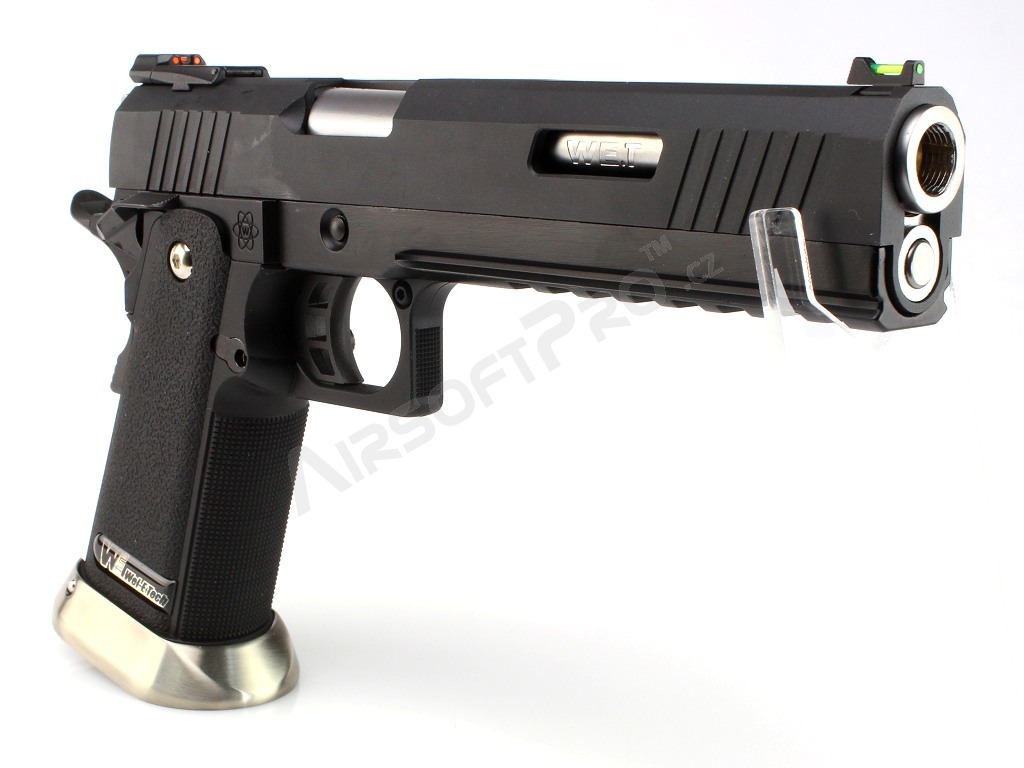 Airsoft pistol Hi-Capa 6" IREX - GBB, full metal, black, silver barrel [WE]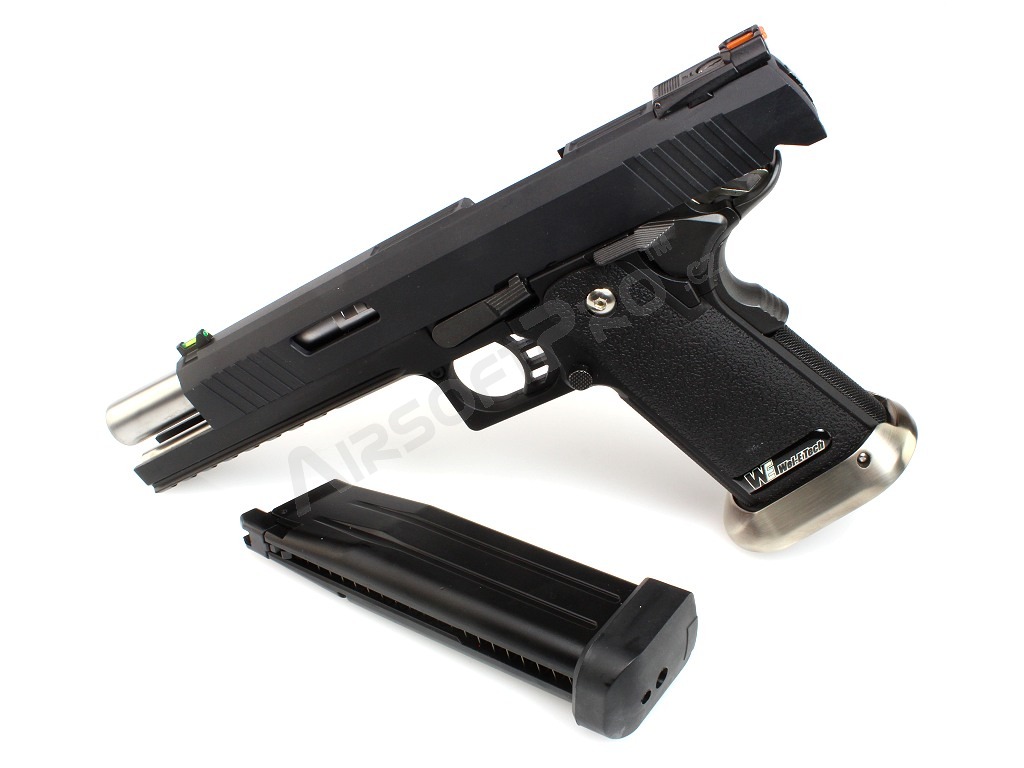 Airsoft pistol Hi-Capa 6" IREX - GBB, full metal, black, silver barrel [WE]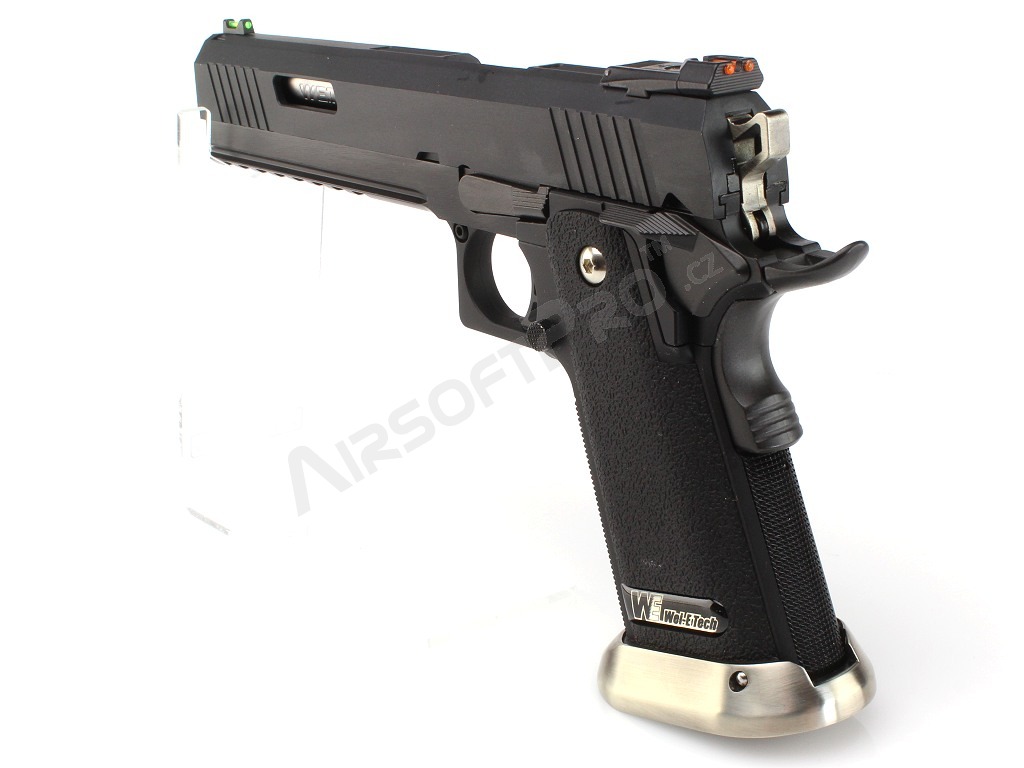 Airsoft pistol Hi-Capa 6" IREX - GBB, full metal, black, silver barrel [WE]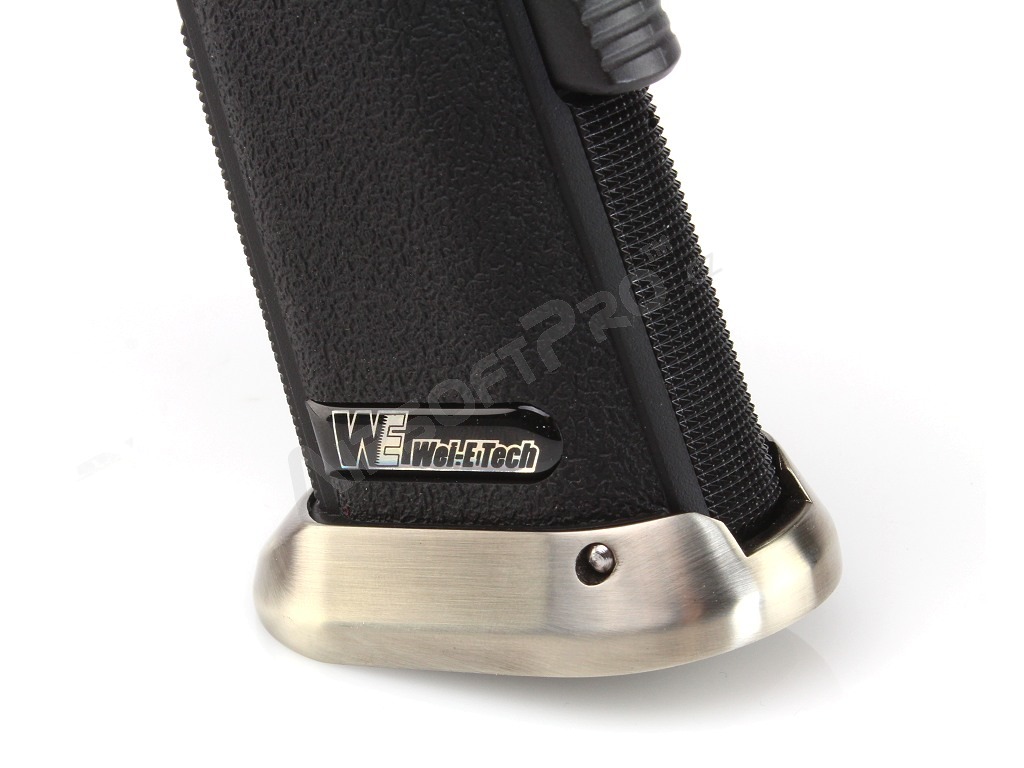 Airsoft pistol Hi-Capa 6" IREX - GBB, full metal, black, silver barrel [WE]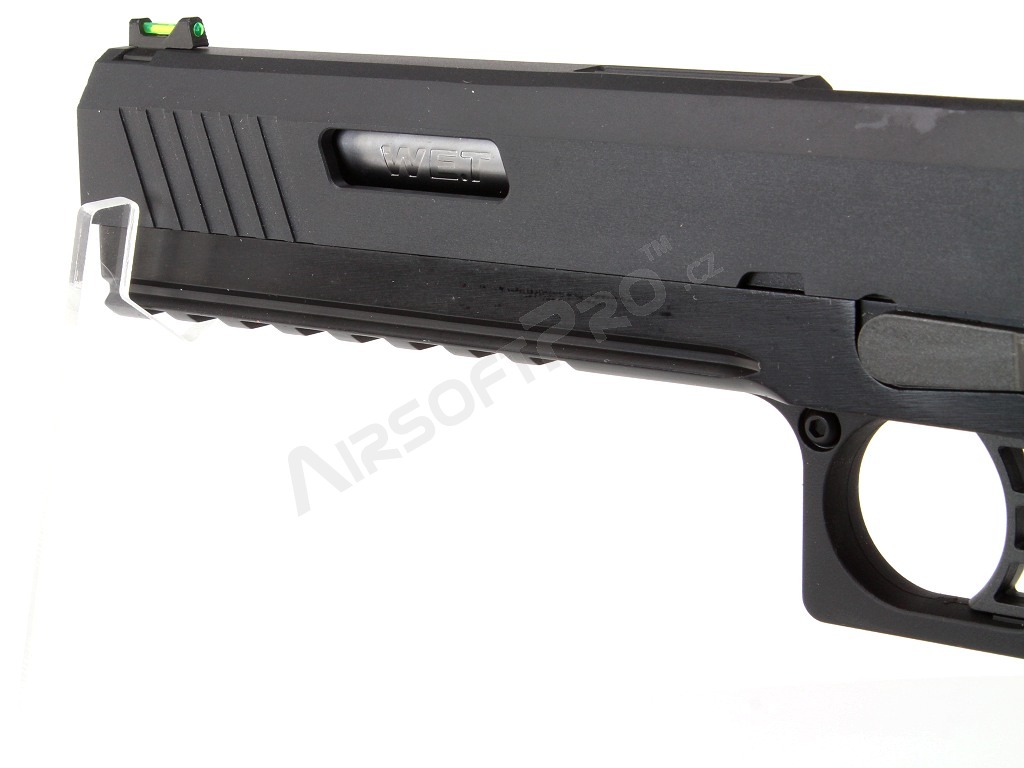 Airsoft pistol Hi-Capa 6" IREX - GBB, full metal, black, silver barrel [WE]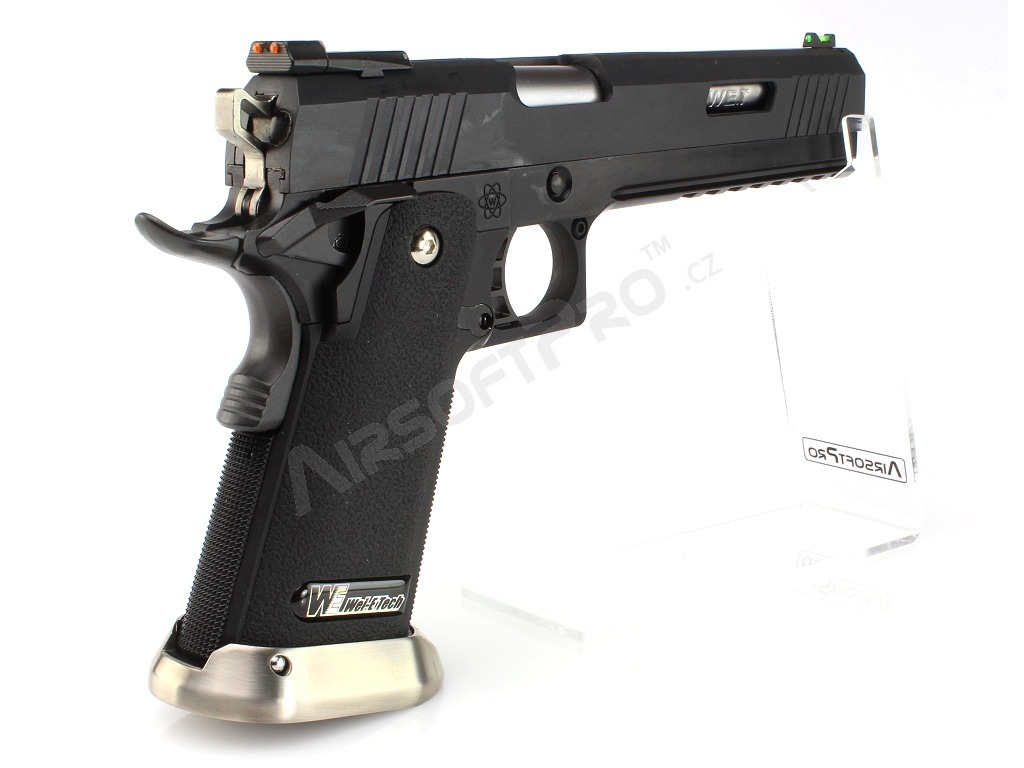 Airsoft pistol Hi-Capa 6" IREX - GBB, full metal, black, silver barrel [WE]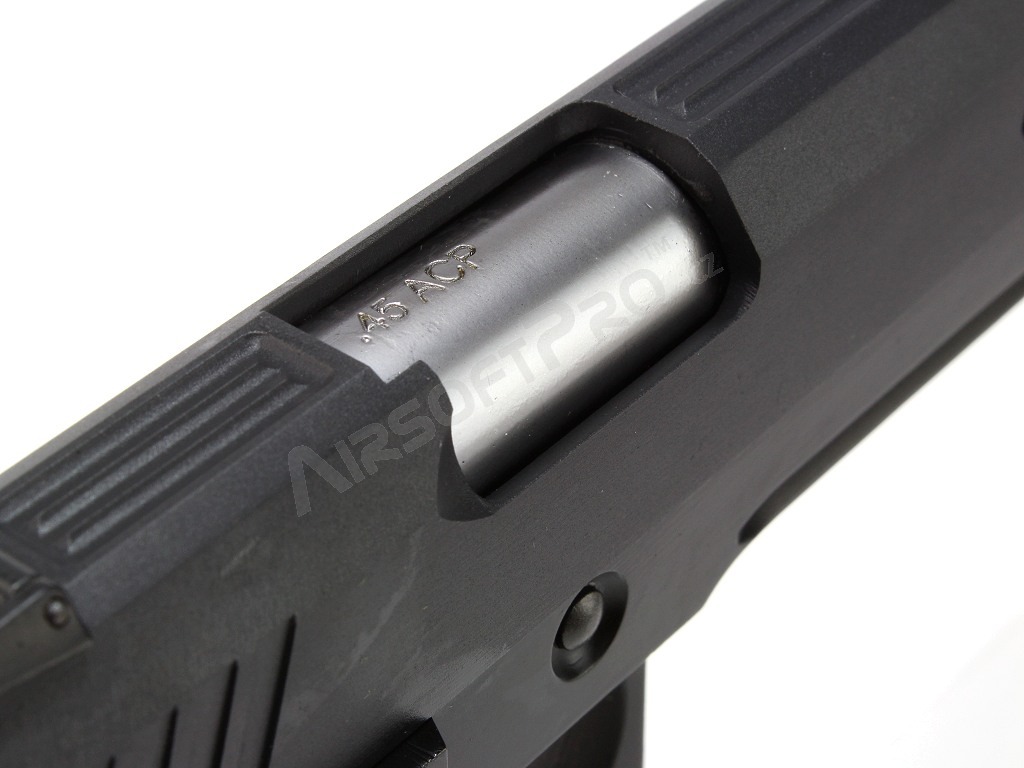 Airsoft pistol Hi-Capa 6" IREX - GBB, full metal, black, silver barrel [WE]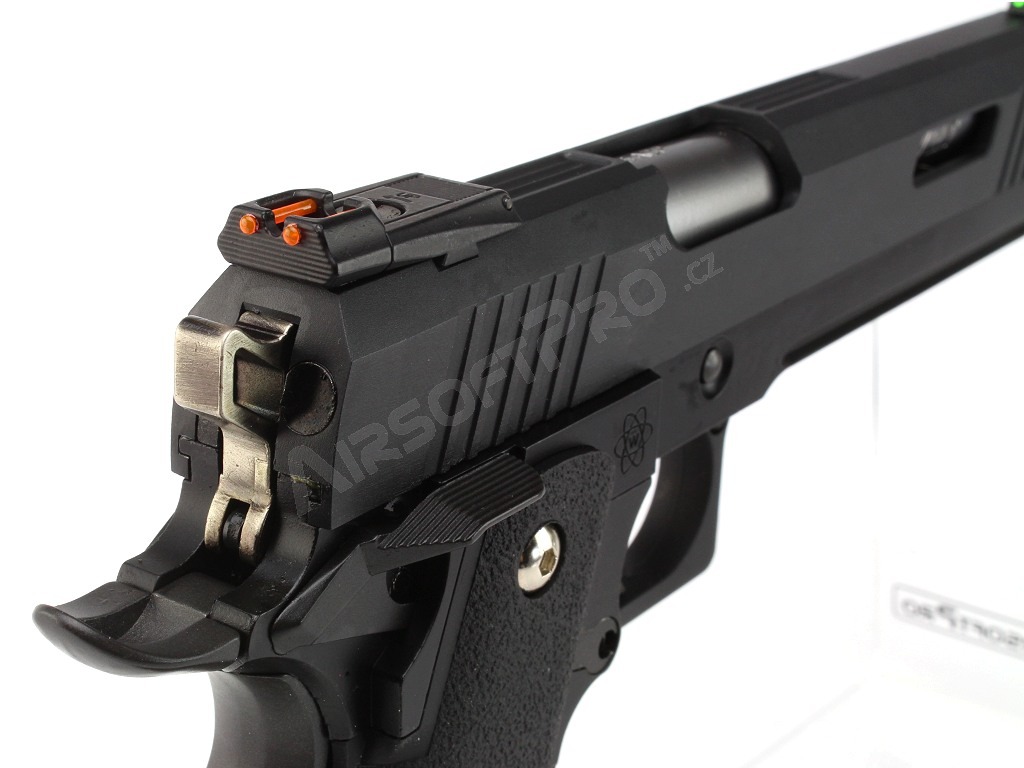 Airsoft pistol Hi-Capa 6" IREX - GBB, full metal, black, silver barrel [WE]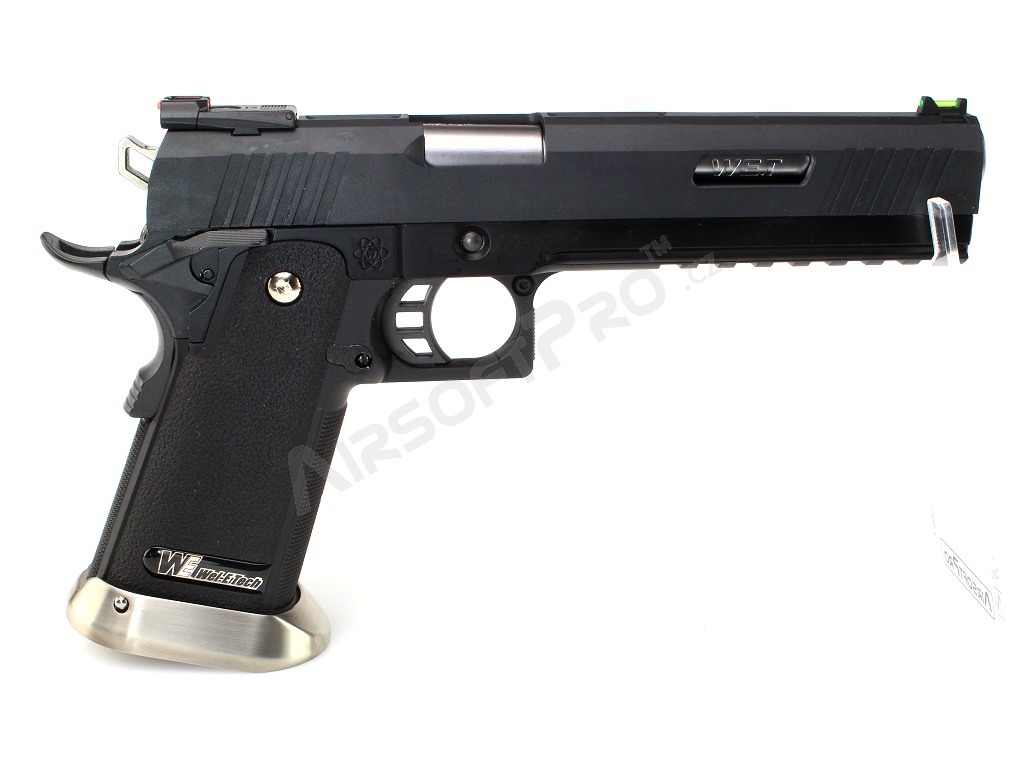 Airsoft pistol Hi-Capa 6" IREX - GBB, full metal, black, silver barrel [WE]
Description
WE-Techs new line of Hi-Capa pistols, the REX line, brings new innovations to WE-Techs line of Hi-Capa Pistols. The REX line features a more ergonomic, redesigned grip with simulated stippling, improving the shooters grip. The REX line utilizes CNC finishing to ensure reliable fitment and improved performance. The REX line also utilizes a stronger recoil spring and short stroke buffer to give the guns a more realistic recoil and improved cyclic rate. With a variety of designs and barrel lengths, the REX line has a pistol that will appeal to any airsofter.
CNC finished slide and frame
Slide cuts lighten slide and give the gun a competition style look
Front and rear fiber optic sights
Adjustable rear sight
Railed frame for weapon lights or accessories
Beveled magwell assists in reloads
Anti-glare grooving along the spine of the pistol reduces glare
Ambidextrous safety
Functioning beavertail safety
Brushed stainless accents
Realistic blowback Action
---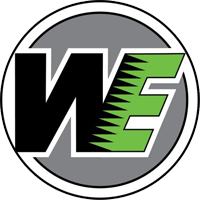 Since the early 80's, WE-Tech had been the premiere developer & manufacturer of steel molds for many major airsoft companies for more than 20 years. With the ever growing airsoft market comes WE-Tech reputation as being one of the foremost maker of steel molds, thus laying the foundation for our own excellent line of airsoft products today. In 2003, WE-Tech launched first line of gas blowback pistols and have never look back since. From being a professional steel mold manufacturer over 30 years ago to creating own line of full-metal airsoft pistols and rifles, the journey has been tough, but satisfying. The combination of experience, skills and the relentless pursuit of excellence is what define WE-Tech in the airsoft industry today.
Parameters
General info
| | |
| --- | --- |
| Shooting mode | Semi action |
| Operation | Gas with blowback (GBB) |
Estimated performance (+/- 10%)
| | |
| --- | --- |
| BB energy | 0,9 J |
| Power source | |
| Velocity | 95 m/s (312 FPS) |
| Theoretical range | 43 m |
| Appropriate BBs weight | |
Outer specifications
| | |
| --- | --- |
| Length | 245 mm |
| Weight | ~1080 g |
| Body | Metal alloy |
| Silencer thread | M11x1 CW inner |
Inner specifications
Magazine
| | |
| --- | --- |
| Magazine capacity | 28 |
| Type of the magazine | Low capacity spring |
Package contents
| | |
| --- | --- |
| Magazine | Yes |
| Battery | No |
| Charger | No |
100%
Rated by 7 customers
CUSTOMER REVIEWS (0)
No one has reviewed yet