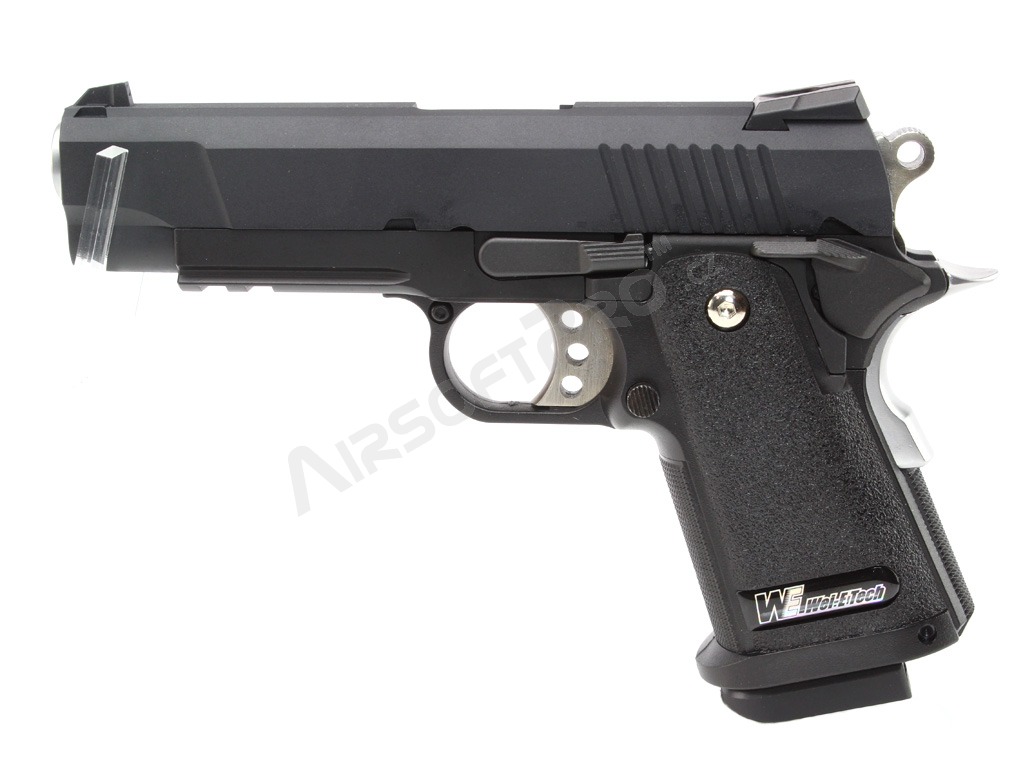 Airsoft pistol Hi-Capa 4.3 S-version - full metal, Gas Blowback [WE]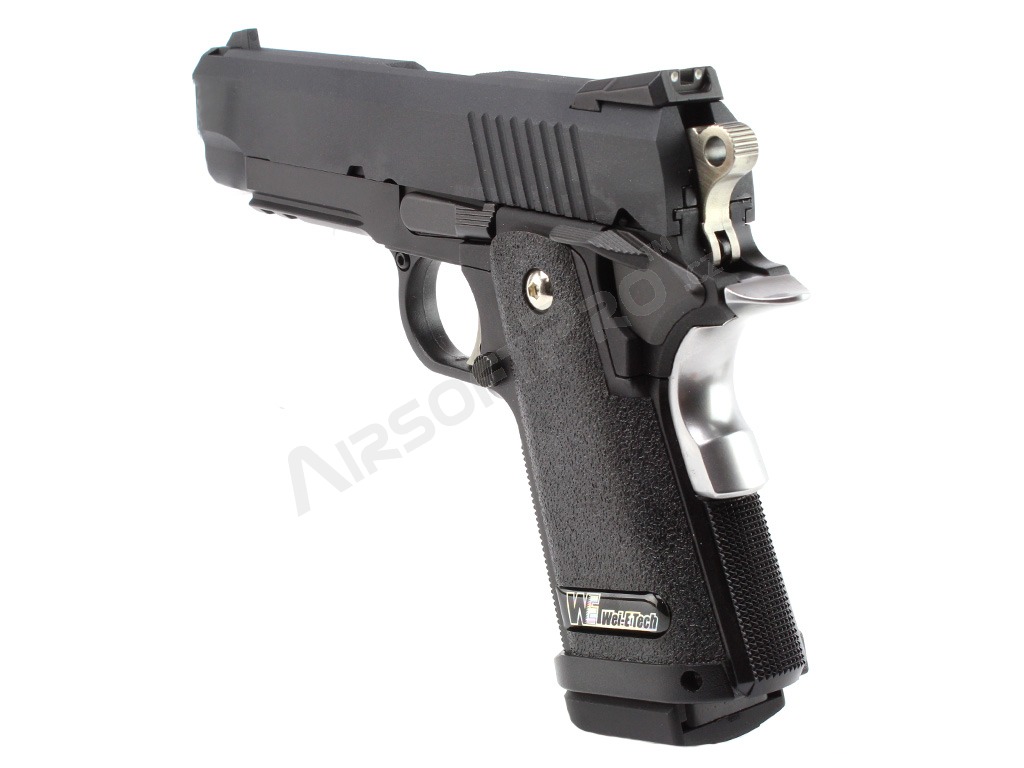 Airsoft pistol Hi-Capa 4.3 S-version - full metal, Gas Blowback [WE]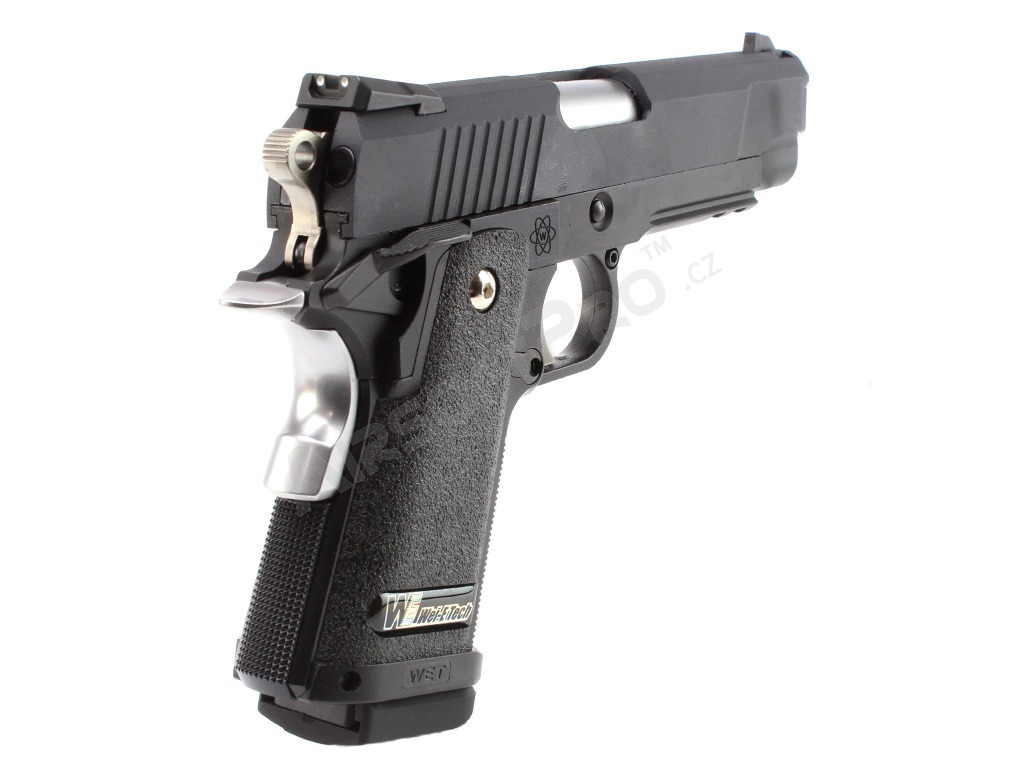 Airsoft pistol Hi-Capa 4.3 S-version - full metal, Gas Blowback [WE]
Airsoft pistol Hi-Capa 4.3 S-version - full metal, Gas Blowback [WE]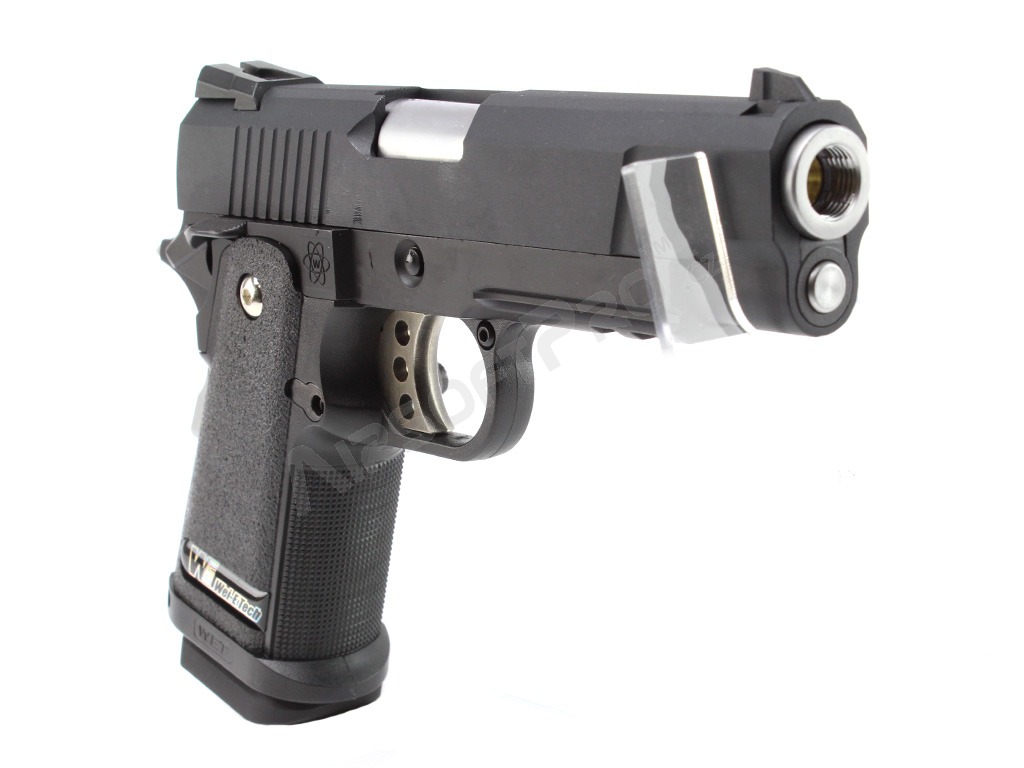 Airsoft pistol Hi-Capa 4.3 S-version - full metal, Gas Blowback [WE]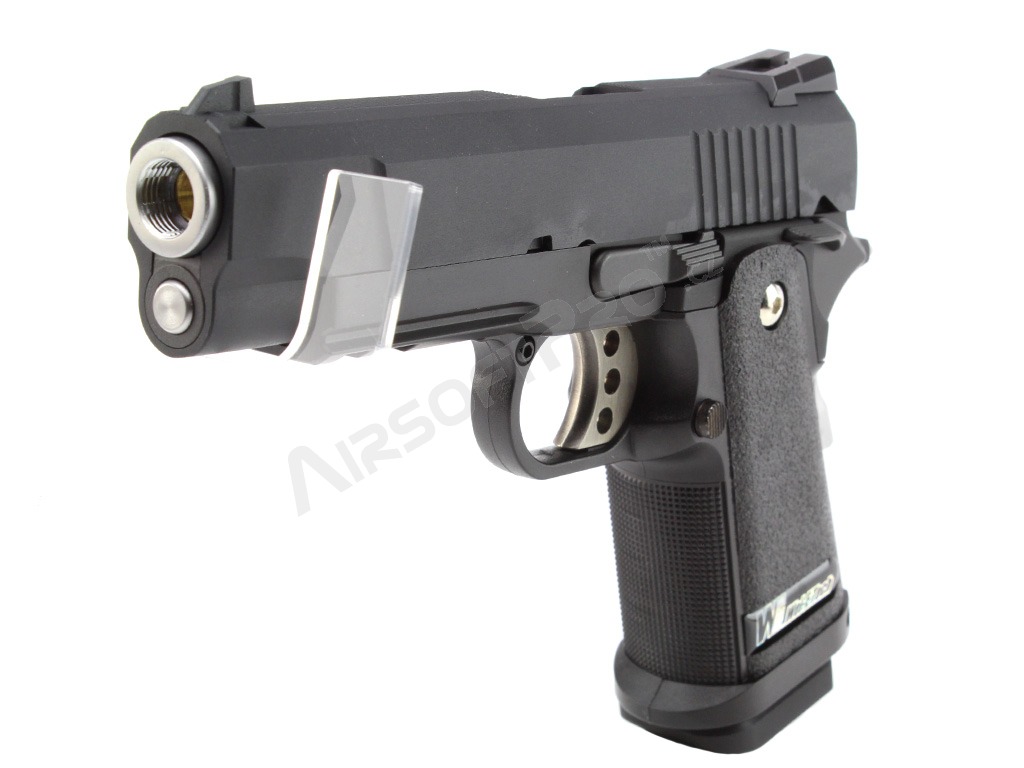 Airsoft pistol Hi-Capa 4.3 S-version - full metal, Gas Blowback [WE]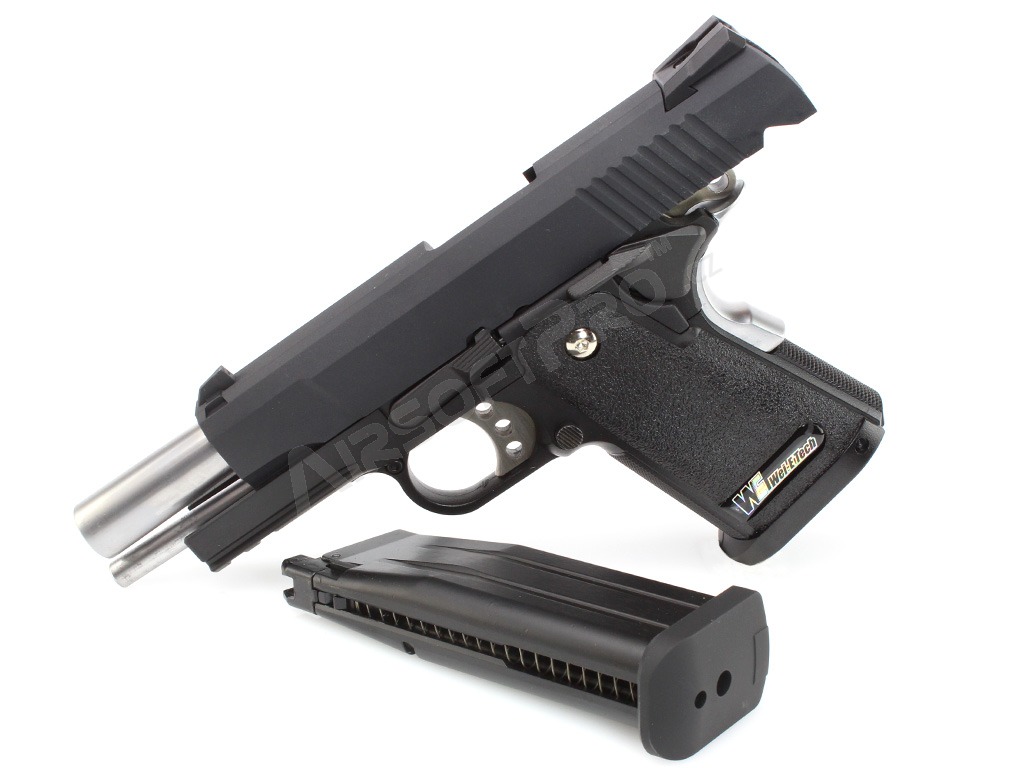 Airsoft pistol Hi-Capa 4.3 S-version - full metal, Gas Blowback [WE]
Airsoft pistol Hi-Capa 4.3 S-version - full metal, Gas Blowback
Availability
> 10 pieces ready to ship
Description
Quality replica of the Hi-Capa 4.3S pistol is based on the Colt Government . It is made entirely of metal alloy and a decent 860g. You feel like you're holding a real gun. It is made of matt metal surface with plastic grips. These have a textured structure for a more secure grip.
The S-version is a compact version of the Hi-Capa series. It has a shorter magazine and stock. However, this is not a crumb. It still weighs almost 900 grams and the length is only a few millimeters shorter than the regular 4.3 version.
Moving parts and disassembly are identical to a real weapon. That is, the magazine release button, double-sided safety lever, grip safety and slide stop lever. After removing it, the slide can be removed and the gun cleaned. This slide has to be strip off to adjust the Hop-Up system. This is done by turning a small gear on the chamber.
The frame of the weapon is equipped with an integrated RIS rail in the lower part, which encourages the installation of flashlights or a laser.
The strong double-row magazine has a capacity of 24 BBs. This is a gas version, where the weapon is filled with compressed Green Gas. It is theoretically possible to shoot the whole magazine of BBs after one filling. When firing, the slide moves back with a metal click, like the real slide moove. After all shots have been fired, the slide remains captured in the rear position. The replica is also able to work on CO2 capsule magazines, which are offered in the category of magazines, or in the accessories below.
The barrel is equipped with a short M11 thread at its end. In the accessories below you will find a suitable adapter with which you can attach any silencer to the weapon.
Basic points:
All-metal construction
Graphite gray finish.
Real disassembly
Very strong blowback - movement of the slide when shooting
Good regulation of the Hop-Up device by the wheel.
Quality workmanship, including small details.
Functional moving parts
Double safety
20mm mounting for tactical accessories.
Thread for adapter for silencer
---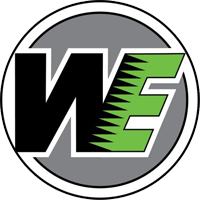 Since the early 80's, WE-Tech had been the premiere developer & manufacturer of steel molds for many major airsoft companies for more than 20 years. With the ever growing airsoft market comes WE-Tech reputation as being one of the foremost maker of steel molds, thus laying the foundation for our own excellent line of airsoft products today. In 2003, WE-Tech launched first line of gas blowback pistols and have never look back since. From being a professional steel mold manufacturer over 30 years ago to creating own line of full-metal airsoft pistols and rifles, the journey has been tough, but satisfying. The combination of experience, skills and the relentless pursuit of excellence is what define WE-Tech in the airsoft industry today.
Parameters
General info
| | |
| --- | --- |
| Shooting mode | Semi action |
| Operation | Gas with blowback (GBB) |
Estimated performance (+/- 10%)
| | |
| --- | --- |
| BB energy | 0,8 J |
| Power source | |
| Velocity | 90 m/s (295 FPS) |
| Theoretical range | 41 m |
| Appropriate BBs weight | |
Outer specifications
| | |
| --- | --- |
| Length | 195 mm |
| Weight | ~858 g |
| Body | Metal alloy |
| Silencer thread | M11x1 CW inner |
Inner specifications
| | |
| --- | --- |
| Inner barrel | ~90 mm x 6,08 mm |
| Hop-up | Metal, adjustable |
Magazine
| | |
| --- | --- |
| Magazine capacity | 24 |
| Type of the magazine | Low capacity spring |
Package contents
| | |
| --- | --- |
| Magazine | Yes |
| Battery | No |
| Charger | No |
SKU 3301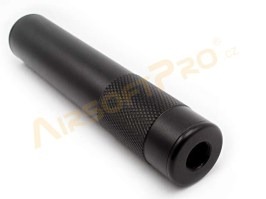 CUSTOMER REVIEWS (0)
No one has reviewed yet