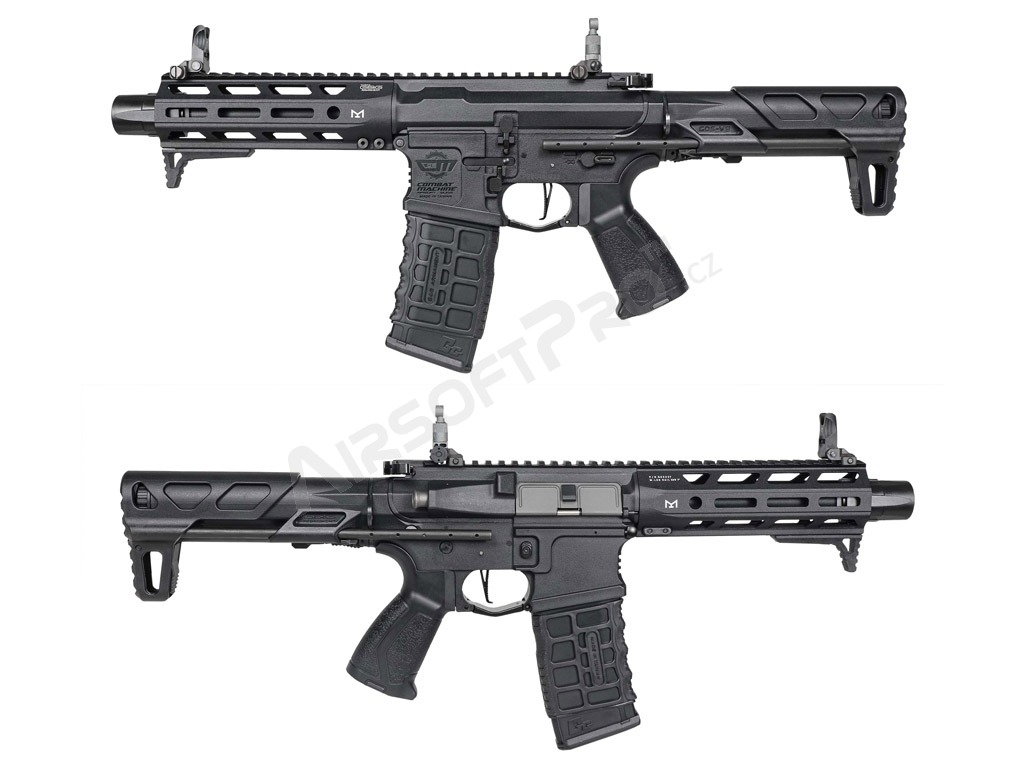 ARP 556 2.0, Electronic trigger - Black [G&G]
ARP 556 2.0, Electronic trigger - Black [G&G]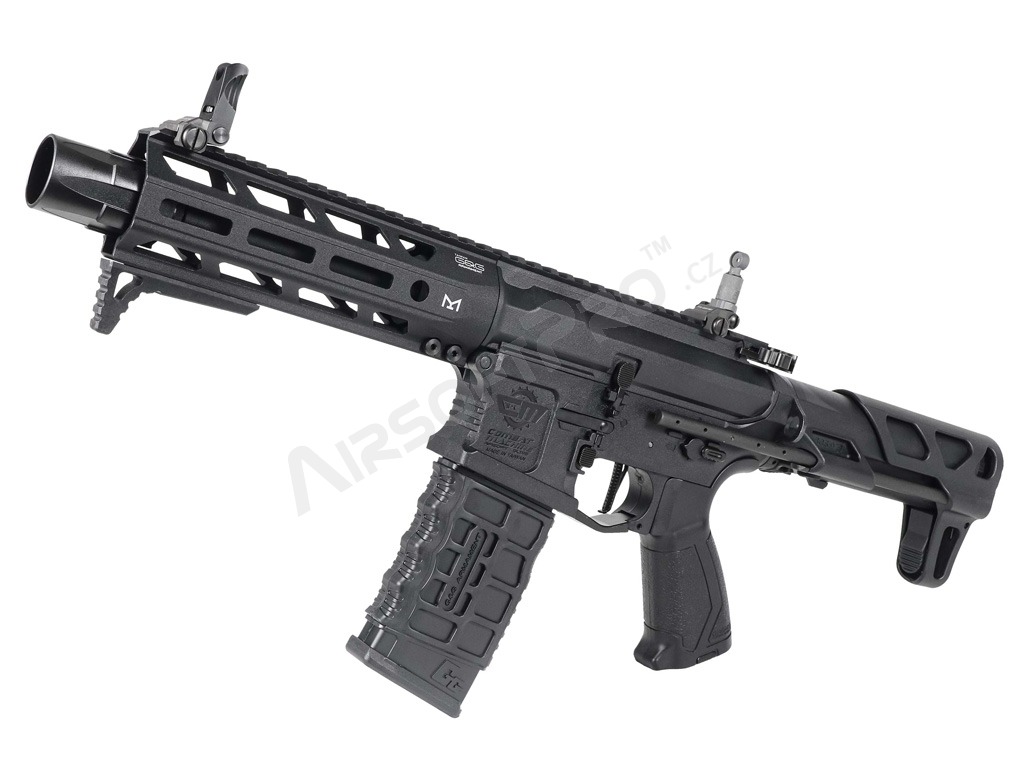 ARP 556 2.0, Electronic trigger - Black [G&G]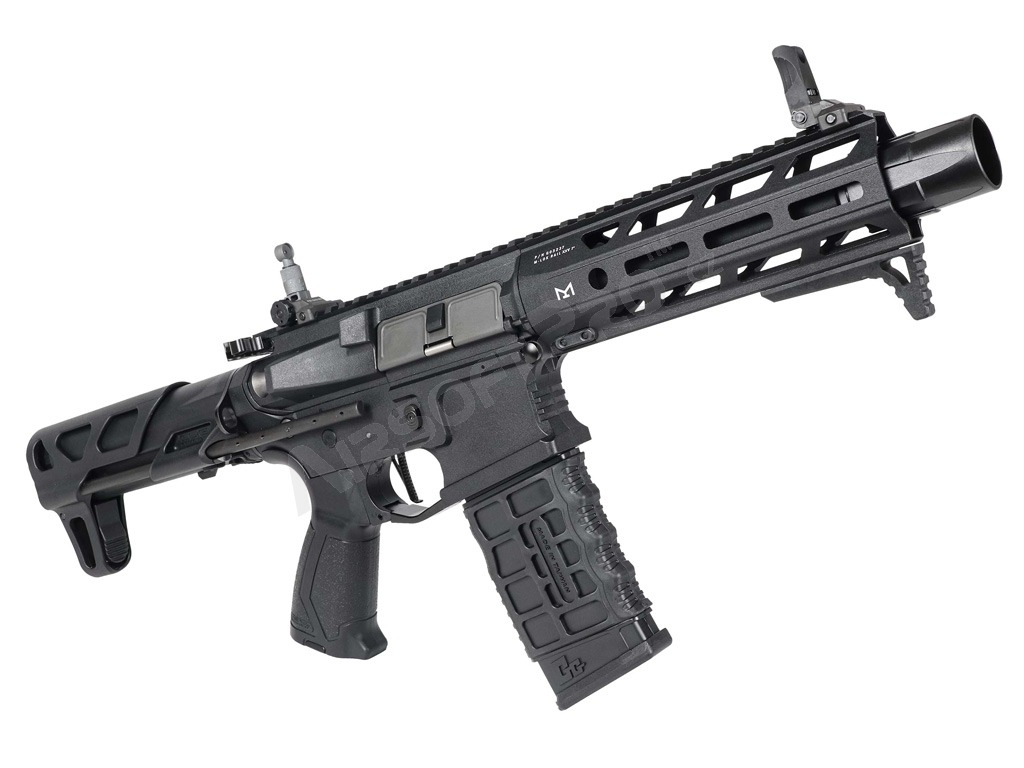 ARP 556 2.0, Electronic trigger - Black [G&G]
ARP 556 2.0, Electronic trigger - Black [G&G]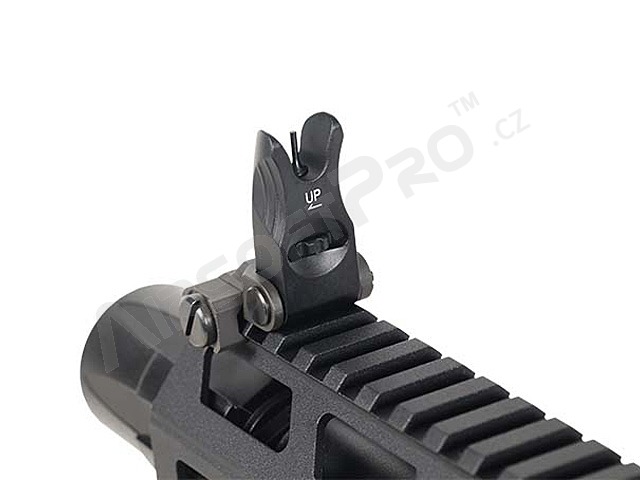 ARP 556 2.0, Electronic trigger - Black [G&G]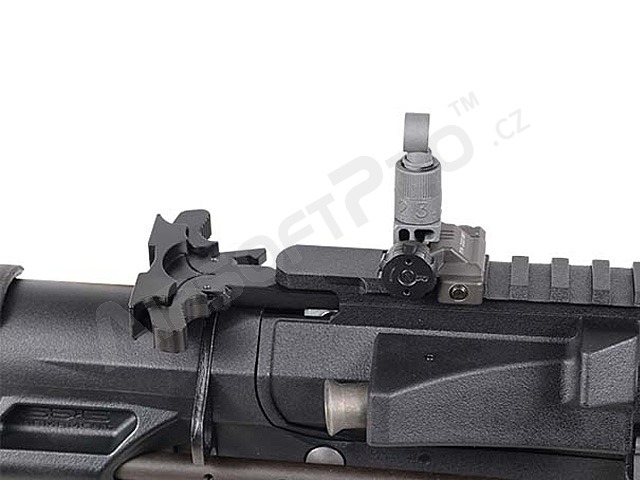 ARP 556 2.0, Electronic trigger - Black [G&G]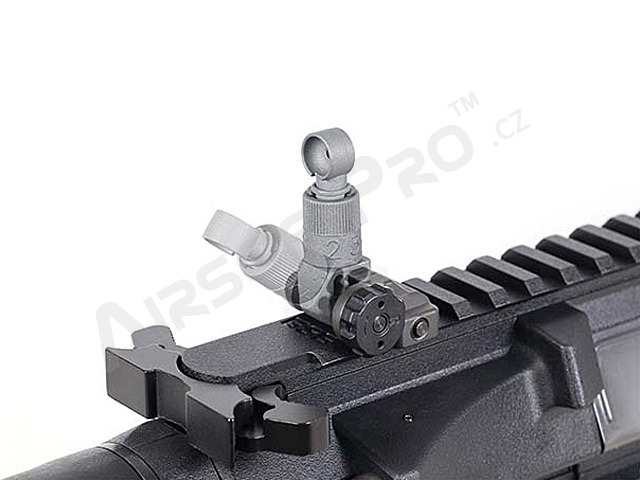 ARP 556 2.0, Electronic trigger - Black [G&G]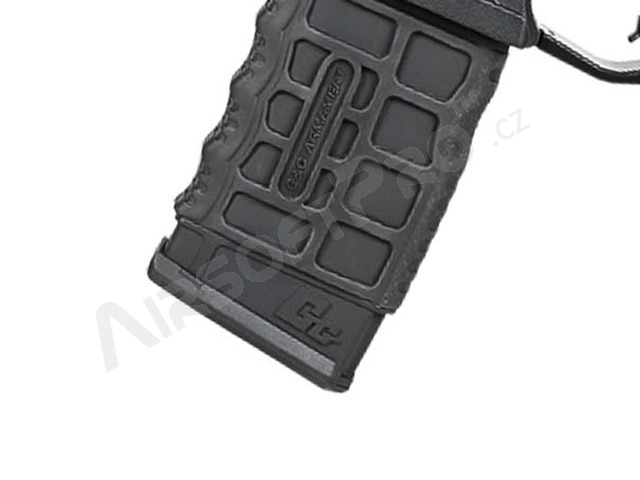 ARP 556 2.0, Electronic trigger - Black [G&G]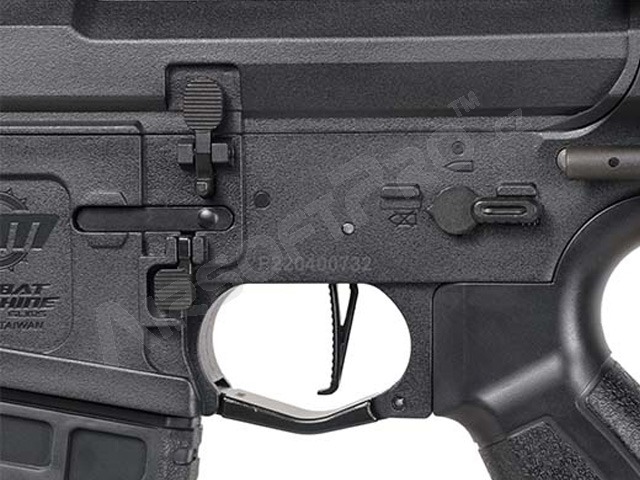 ARP 556 2.0, Electronic trigger - Black [G&G]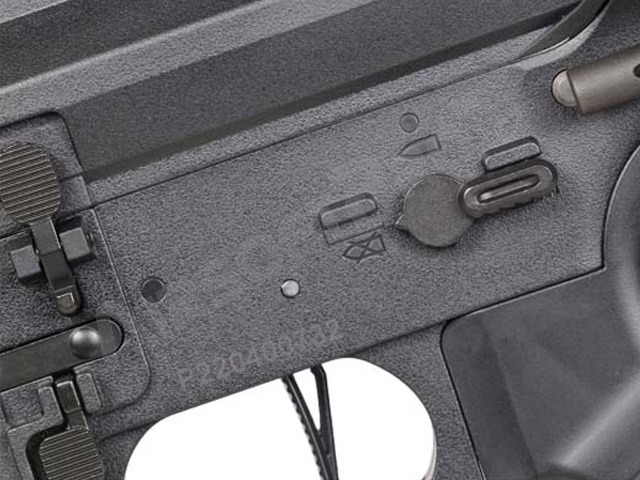 ARP 556 2.0, Electronic trigger - Black [G&G]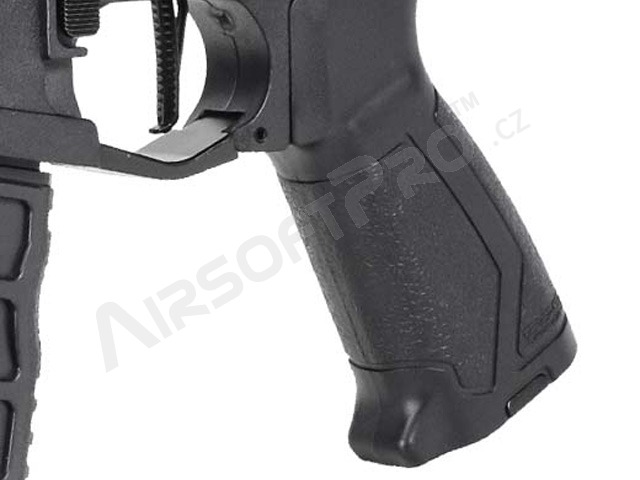 ARP 556 2.0, Electronic trigger - Black [G&G]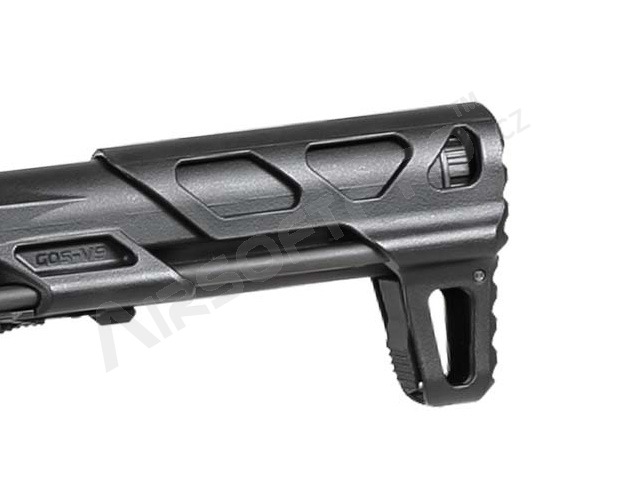 ARP 556 2.0, Electronic trigger - Black [G&G]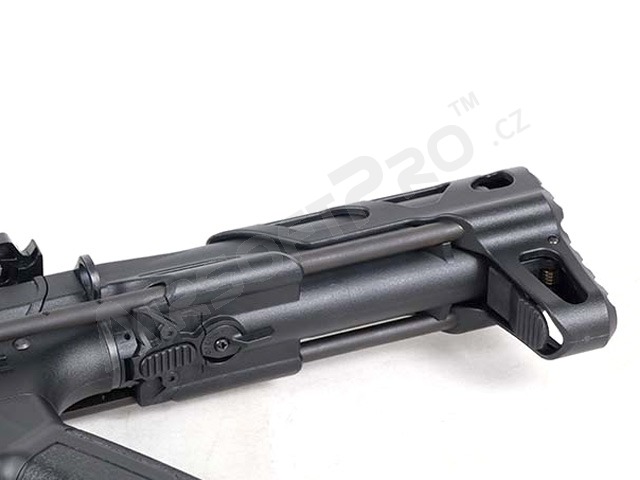 ARP 556 2.0, Electronic trigger - Black [G&G]
ARP 556 2.0, Electronic trigger - Black
Availability
> 5 pieces ready to ship
Description
Modern weapon UDP-9 (Ultimate Defense Pistol) was developed by the american company Angstadt Arms and as a flagship is currently deployed in over 30 countries worldwide. The Angstadt Arms UDP-9 is a lightweight, compact AR-15 style firearm chambered in 9mm and fed with double stack GLOCK magazines. It meets the PDW (Personal Defence Weapon) parameters - it is compact and lightweight, ideal for fighting in buildings.
G&G ARP-9 is an UDP-9 airsoft replica with classic M4 magazines unlike the real gun. It is a very well made weapon, perfectly suited to the CQB.
The body and retractable stock is made of durable polymer with a nice finish. The controls are the same as the M4 thanks the AR-15 platform. The selector switch, ambi magazine release on the sides, the ambi charging handle on the top and shell ejection window on the right side - the access to the plastic high-quality hop-up chamber. Hop-up is adjusted using a rotary ring.
The magazine is hip-cap 300 BBs. You can choose other variants of hi-cap or low-cap magazines. See Related products below.
Version 2.0 has a larger battery compartment compared to the previous version and a new stock design. The PDW style stock features a quick deployment feature as well as adjustable length. The entire length of the stock can be adjusted, allowing you to find the perfect setup for everyone.
The stock is attached to the body using 2 strong metal rods. There is a plastic tip at the end of the stock tube, secured by a button. Under the tip is wiring with a mosfet, fuse and gap for battery. We recommend a compact 7.4V Li-Po battery see Related products. The space in the stock is approx. 3 x 2,5 x 14 cm.
The handguard is made of metal with M-LOK mounting standard. On the upper side is located classic RIS rail with removable metal sights (laterally and height adjustable). The flash hider is wide and short and works more like a sound amplifier - the shot is really loud and certainly many enemies will surprise.
And how does it look inside? You will find there a reinforced gearbox with a blue cylinder and 8 mm bearings, the ETU unit, a piston with a first metal tooth and a torque-up gear set with the G&G IFRIT 25K High Torque engine. Hop-up chamber is plastic with rotary ring. The barrel length is 168 mm, we have measured the muzzle velocity of 125 m/s.
Bottom line, a very good "balanced" weapon - in size and look, as well as internal components. Just CQB ready.
---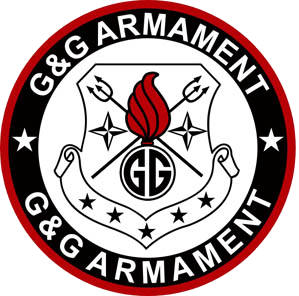 G&G ARMAMENT
is a taiwan manufacturer with a long tradition. It offers high quality processing, advanced electronics, very good performance thanks to high-quality internal parts and reliability. The brand is intensely building a relationship with the airsoft community and is particularly popular abroad.
Parameters
General info
| | |
| --- | --- |
| Shooting mode | Semi and full auto |
| Operation | Electric (AEG) |
Estimated performance (+/- 10%)
| | |
| --- | --- |
| BB energy | 1,6 J |
| Velocity | 125 m/s (410 FPS) |
| Theoretical range | 56 m |
| Appropriate BBs weight | |
Outer specifications
| | |
| --- | --- |
| Length | 598 / 663 mm |
| Weight | ~2071 g |
| Forearm | Metal, M-LOK |
| Body | Polymer with metal parts |
| Stock | Plastic, retractable |
| Silencer thread | M14x1 CCW outer |
Inner specifications
| | |
| --- | --- |
| Inner barrel | ~168 mm x 6,08 mm |
| Hop-up | Plastic, adjustable |
| Gearbox | V2, Metal alloy |
| Bearings | 8 mm metal |
| Gears | Steel, 18:1 |
| Piston | Nylon with 1 metal tooth |
| Motor | Hi-torque motor, long axle |
| Electronics | Processor unit |
Magazine
| | |
| --- | --- |
| Magazine capacity | 300 |
| Type of the magazine | High capacity winding |
Battery
| | |
| --- | --- |
| 11,1 V Li-Po ready | Yes |
| Suitable battery | |
| Connector | Mini Tamiya |
| Battery location | In stock |
Package contents
| | |
| --- | --- |
| Magazine | Yes |
| Battery | No |
| Charger | No |