Airsoft pistol Samurai Edge Biohazard M92 FULL AUTO GBB - Silver
Description
Perfectly produced and full metal replica of the legendary pistol. Was inspired by the BIOHAZARD (Resident Evil) game. It is basically a replica of an M92 pistol. Wood style grip with the S.T.A.R.S. Raccoon logo. Slide has n engraved inscription S.T.A.R.S. R.P.D Special Team.
This airsoft gun fires BBs on the gus pressures system- Green Gas (see accessories below), which is filled into the pistol magazine via a filling valve. The magazine with a capacity of 28 BBs can be easily fired out with one time refill. Gas not only shoots the bullet, but also ensures a quick and strong slide moove and imitates a real weapon. Slide remains in the rear position when all shots are fired. Gun is ready for the next magazine. The kicking of the slide is accompanied by a characteristic metal click and it is a pleasure to shoot.
An interesting feature of the weapon, which intensifies the feelings, is the possibility of firing in full auto mode. The double-sided safety lever has three positions. If we switch it to the middle position, it fires automatically as long as we hold the trigger - until the magazine (28 bullets) is emptied. We also offer an interesting accessory - 50 rounds extended magazine. See accessories.
High realism is further supported by real disassembly or functional moving parts: three-position safety lever, magazine release, striker hammer, slide lock, lever for slide disassembly ...
This is version 2. It has a redesigned construction of internal parts and also differs by easier regulation of the Hop-Up system. The adjusting wheel is located on the underside of the chamber after removing the slide.
The front and rear sight are highlighted in white for faster aiming. The barrel is equipped with an M11 internal thread and in our offer you will find an adapter for an M14 counterclockwise thread. With its help, the vast majority of suppressors can be attached.
---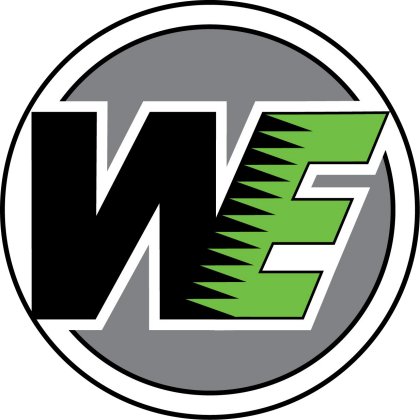 Since the early 80's, WE-Tech had been the premiere developer & manufacturer of steel molds for many major airsoft companies for more than 20 years. With the ever growing airsoft market comes WE-Tech reputation as being one of the foremost maker of steel molds, thus laying the foundation for our own excellent line of airsoft products today. In 2003, WE-Tech launched first line of gas blowback pistols and have never look back since. From being a professional steel mold manufacturer over 30 years ago to creating own line of full-metal airsoft pistols and rifles, the journey has been tough, but satisfying. The combination of experience, skills and the relentless pursuit of excellence is what define WE-Tech in the airsoft industry today.
Parameters
General info
| | |
| --- | --- |
| Shooting mode | Semi and full auto |
| Operation | Gas with blowback (GBB) |
Estimated performance (+/- 10%)
| | |
| --- | --- |
| BB energy (J) | 0,9 |
| Power source | Green Gas |
| Velocity (m/s) | 95 |
| Velocity (fps) | 312 |
| Theoretical range (m) | 43 |
| Appropriate balls weight | |
Outer specs.
| | |
| --- | --- |
| Length (mm) | 217 |
| Weight (g) | 886 |
| Material | Metal alloy |
Inner specs.
| | |
| --- | --- |
| Hop-up | Metal adjustable Hop-Up |
Magazine
| | |
| --- | --- |
| Capacity | 28 |
| Type of the magazine | Low capacity spring |
Package contents
| | |
| --- | --- |
| Battery | No |
| Charger | No |
| Magazine | Yes |
| Other accessories | One magazine |