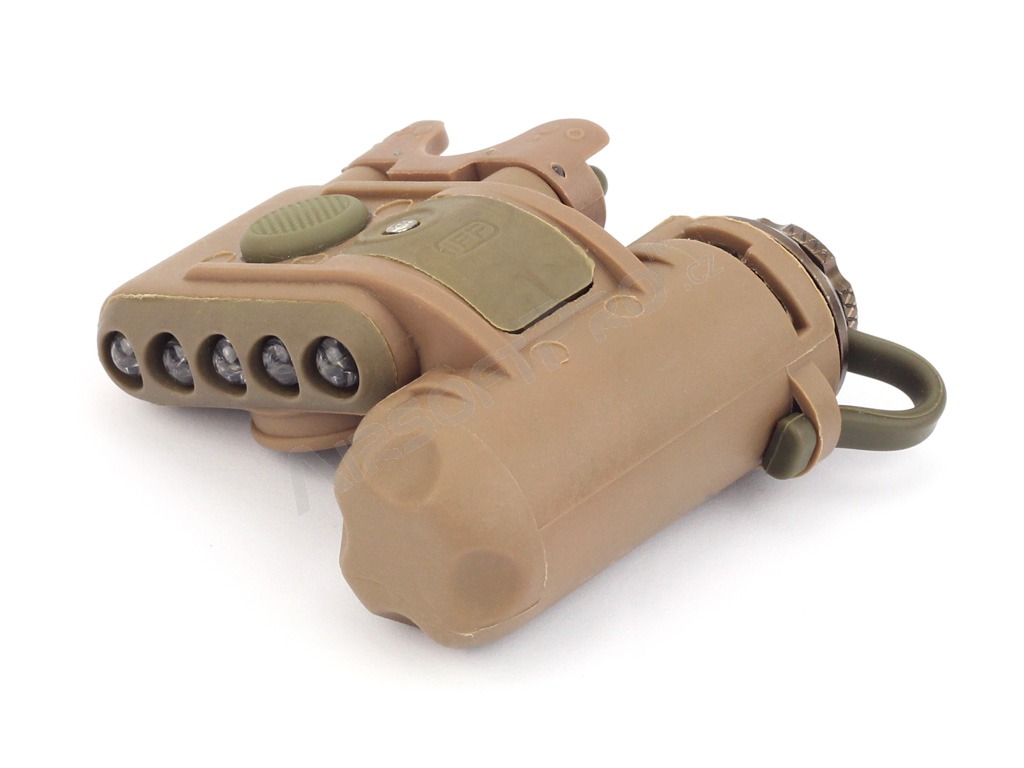 Helmet SF LED flashlight set Gen. 2 - TAN [Element]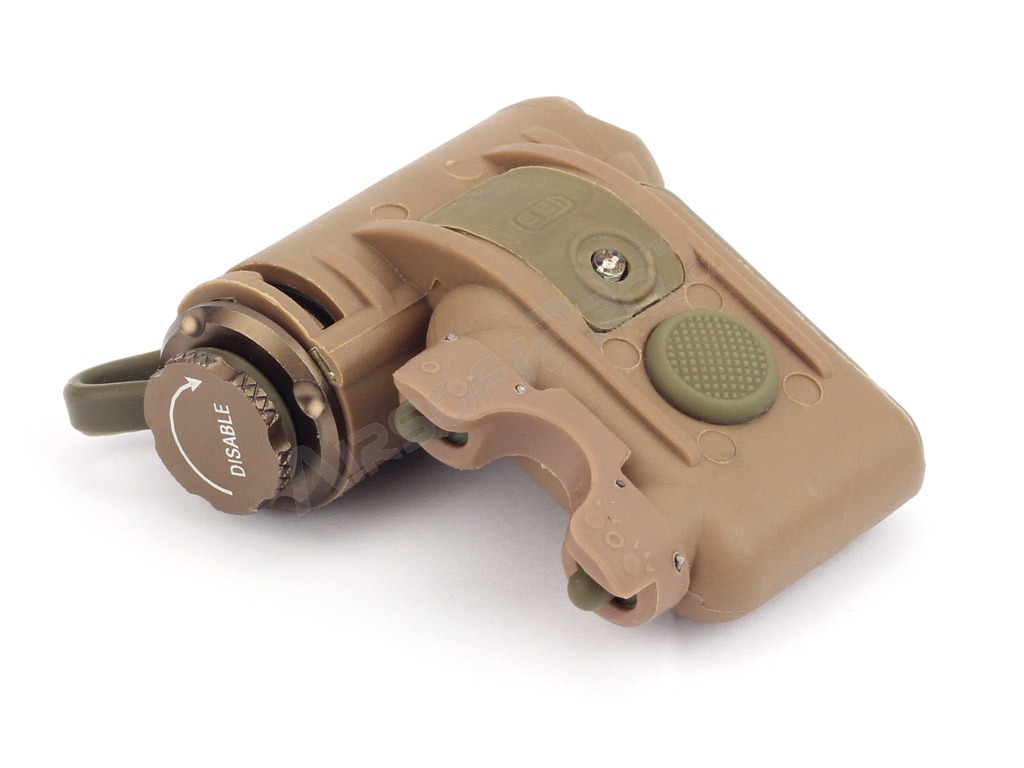 Helmet SF LED flashlight set Gen. 2 - TAN [Element]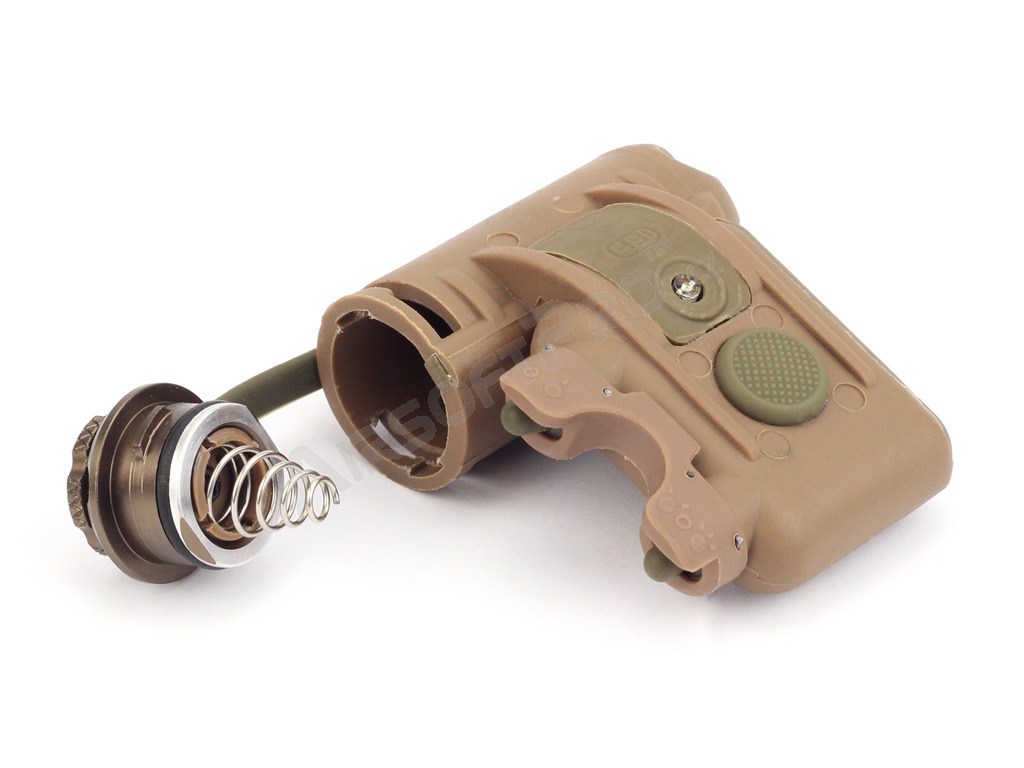 Helmet SF LED flashlight set Gen. 2 - TAN [Element]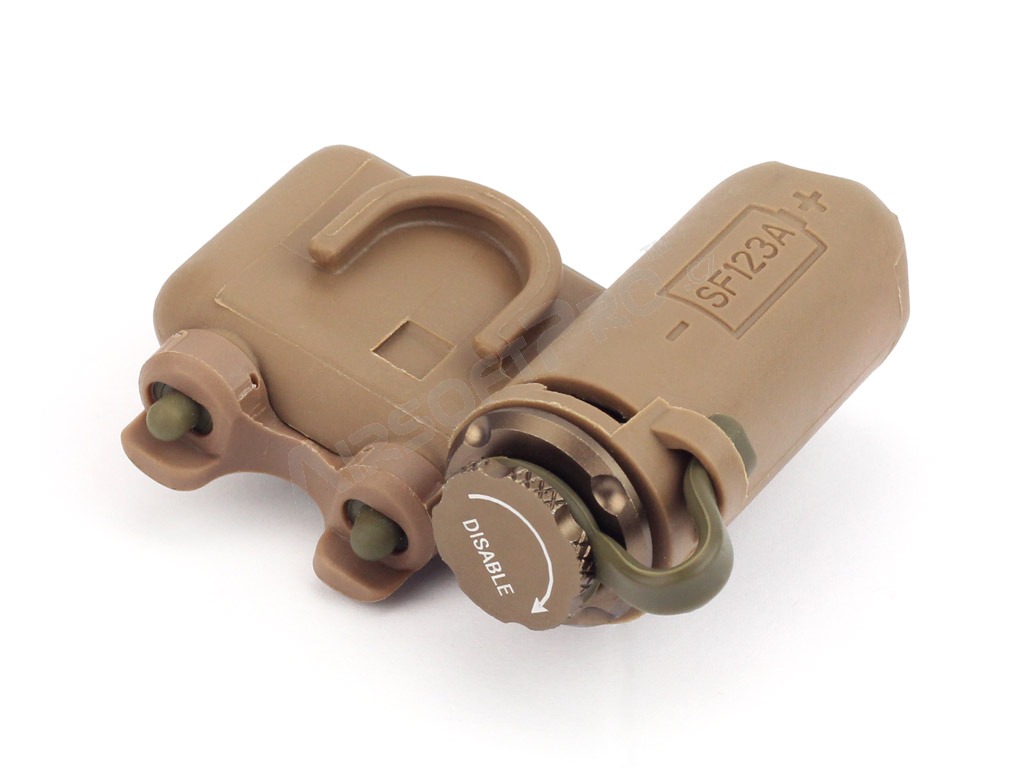 Helmet SF LED flashlight set Gen. 2 - TAN [Element]
Helmet SF LED flashlight set Gen. 2 - TAN [Element]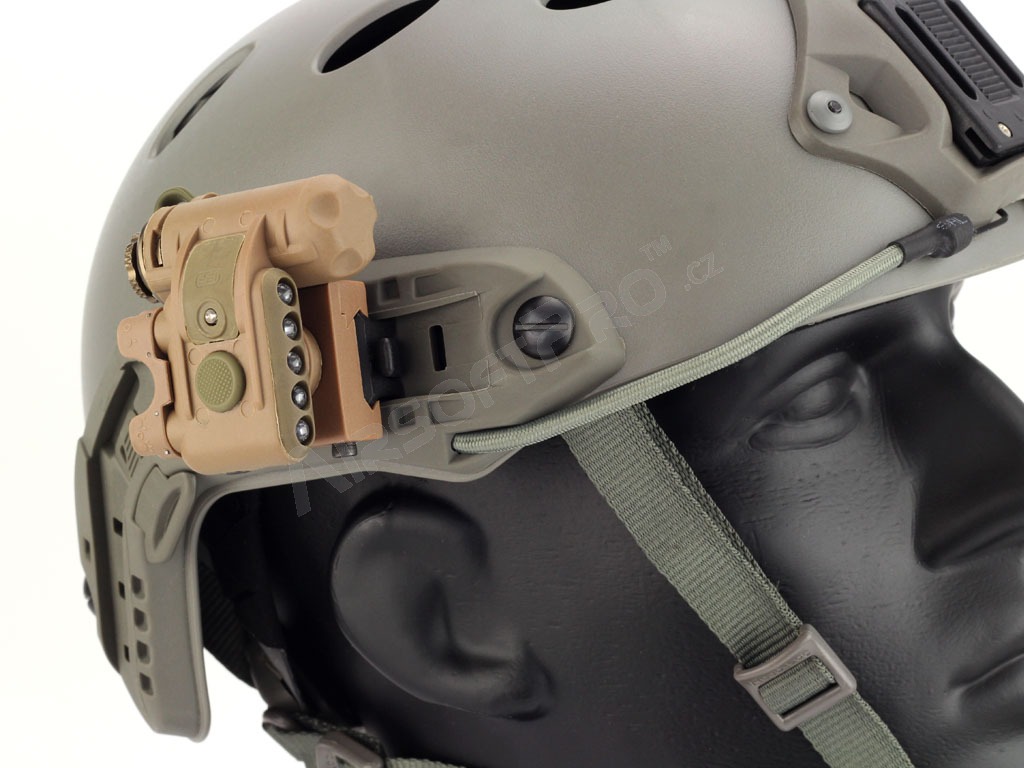 Helmet SF LED flashlight set Gen. 2 - TAN [Element]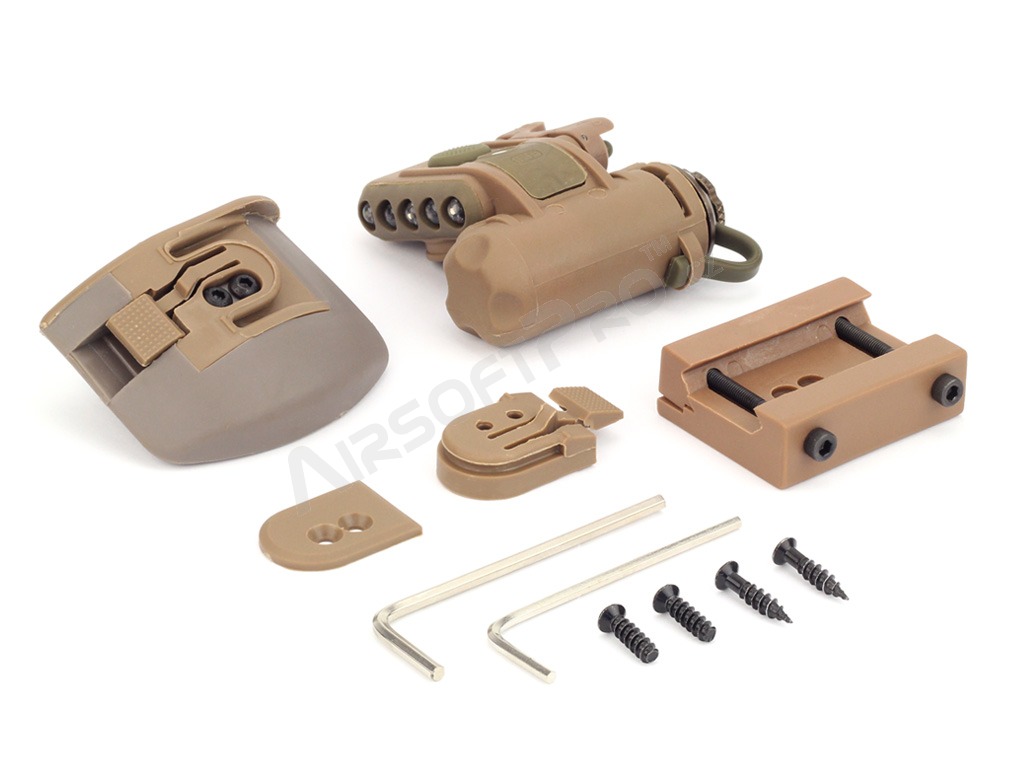 Helmet SF LED flashlight set Gen. 2 - TAN [Element]
Helmet SF LED flashlight set Gen. 2 - TAN
Availability
> 5 pieces ready to ship
Description
Helmet LED flashlight with IR LED.
The flashlight is made of ABS plastic and is powered by 1 CR123A or 16340 battery (not included). There are 5 LEDs in the front - 3 white and 2 red. There is also an IR LED (infrared) on the top for night position identification.
The flashlight can be attached to the helmet mounting rails (RAS), but also to the bottom edge, for example on a MICH helmet or on a cap using adapters. A base for mounting on conventional RIS rails is also included. Thanks to the use of adapters, the flashlight can be quickly removed from the helmet and attached to e.g. a weapon.
On the back edge there are on/off switches for three white and two red LEDs. The intensity of the white LEDs can be changed in 2 levels. On the upper side of the flashlight is a button for switching on the position IR LED.
Dimensions: 5,6 x 6,6 x 2,8 cm
Weight (including adapter and battery): 88 g
---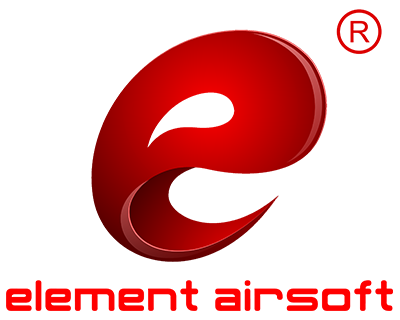 Element airsoft
is a Chinese manufacturer that aims o produce parts and accessories for airsoft guns. Beginning from the idea generating, planning, designing to manufacturing, Element airsoft tries to provide good quality goods at minimal cost. By means o fit, Element airsoft was rapidly awarded with customer's praises.