S&T and Snow Wolf Kar98K S+ 470mm RETROFIT KIT
Availability:
Not in stock
Description
The Retrofit Kit is a set of precision S+ barrel and a one-piece upgrade chamber. It is designed for Kar98k airsoft rifles by S&T and Snow Wolf. It is manufactured by T-N.T. Studio.
Chamber:
The chamber is made of aluminum alloy on CNC machines. Provides an excellent alternative to the original plastic chamber. It offers a better seal, a higher-quality Hop-Up bucking with a TR-Hop protrusion and a shaped rubber band pressure.
Hop-Up rubber is included in the package. It is similar to the VSR type, but has a narrower inlet for better sealing. The big difference is the shaped protrusion inside, which fits better and on a larger area on the ball. This is also supported by the metal shaped pressure. The contact surface of the rubber protrusion on the ball is thus larger and the rotation of the ball is more stable.
Barrel:
Stainless steel barrel T-N.T. S + has an inner diameter of 6.03mm and a length of 470mm. The barrel has a unique design. At the entrance against the Hop-Up cutout there is a 0.04 mm high micro hump. This hump, which is difficult to see with the human eye, moves the BBs in the barrel slightly higher - coaxial. Exactly in the axis of the barrel, ready to fire. The contact area between the BB and the barrel is smaller and this reduces friction, supports Hop-Up rotation.To spin the BB, less pressure is enough and it is not a problem to "Hop Up" even heavy bullets.
The end of the barrel (its mouth) is widened with grooves. This creates an air cushion for the ball and the exhaust air is directed straight in the firing axis. There are also two centering rubber rings on the barrel. Apply silicone oil to these rings before inserting them into the outer barrel.
Package include
CNC Hop-Up Chamber
Precision barrel S + 6.03mm, length 470mm
TR Hop-Up rubber band
TR rubber band pressure
Two rubber centering rings barrel
The Retrofit Kit is the ideal solution to increase the performance and accuracy of your weapon.
---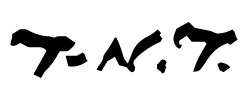 is a taiwan based company established in 2004. In the beginning T-N.T. focused on custom modification of clients spring sniper rifles, AEGs, GBBs etc. After gaining many experience and answering to the need of the market, T-N.T. gradually transformed into the field of developing, designing, manufacturing upgrade parts for the most branded airsoft BB guns – such as unique Hop-Up bucking, inner barrels and CNC upgrade kits. All T-N.T. Studio's products are cutting edge, patented products designed with extreme precision.