6,02mm inner barrel 509mm (M16,AUG,M14)
Availability:
This product will be approx. in stock 10th December 2021
Description
Inner barrel is componet which affect fire range and accuracy. Guarder barrels are made of the brass .Barrels are suitable for the most of AEGs. It has inner diameter 6.02mm and lenght 509mm, which is suitable for M16 or AUG.
---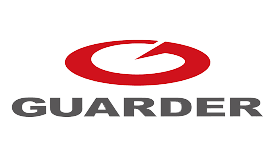 Guarder
is a world-famous brand of the Taiwanese Intruder Shop, which was introduced in 1997. The Intruder Shop itself was founded even earlier, in 1994 as a provider of police equipment to the local market. However at the turn of the millennium, it focuses mainly on airsoft and becomes one of the most famous brands in airsoft. Guarder offers a wide range of parts and accessories for airsoft weapons - from springs, cylinders, pistons, through mounts and gun accessories, to BBs. Guarder is also known for its quality upgrade parts for airsoft replicas.