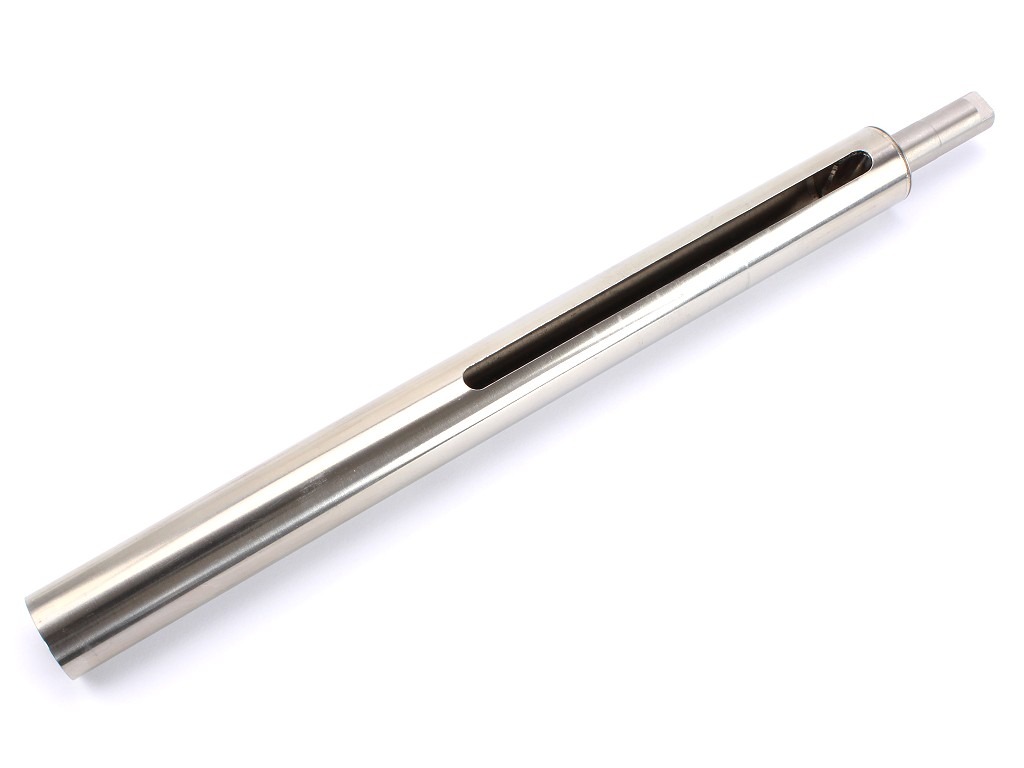 Stainless steel cylinder for Snow Wolf M24 [AirsoftPro]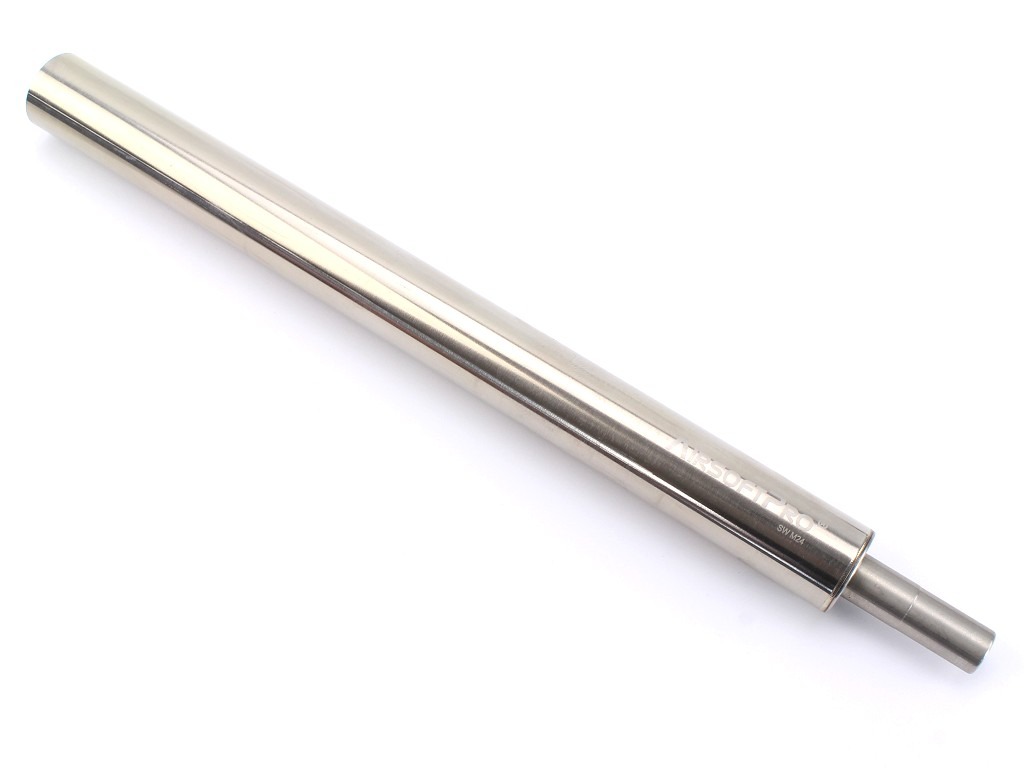 Stainless steel cylinder for Snow Wolf M24 [AirsoftPro]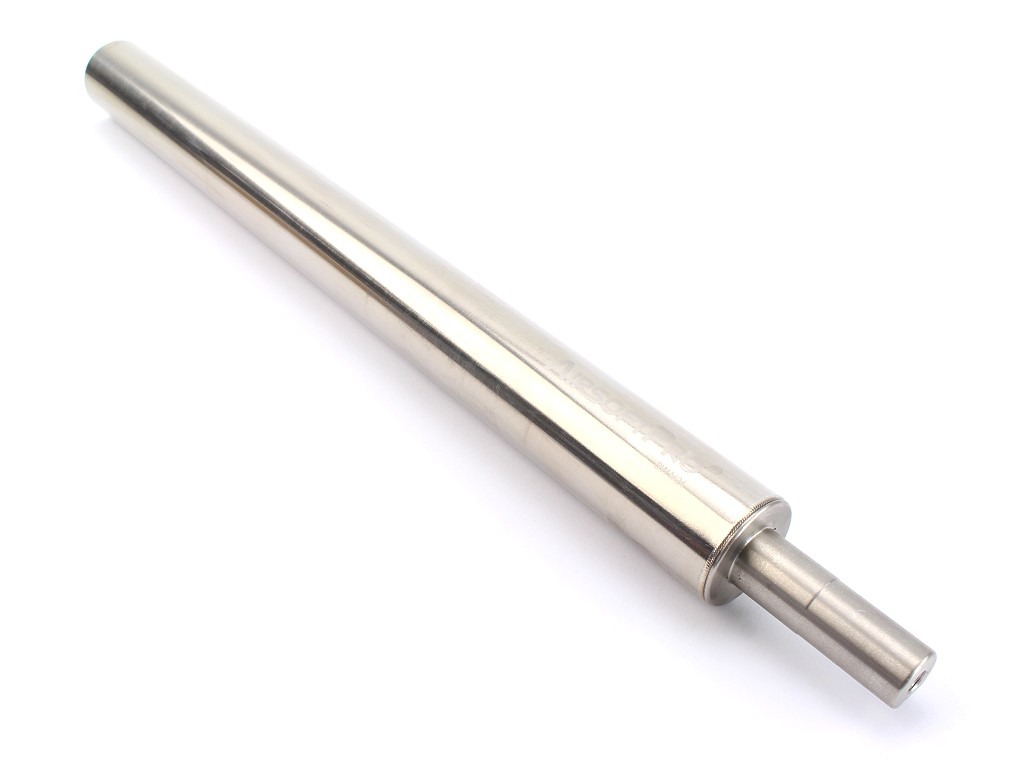 Stainless steel cylinder for Snow Wolf M24 [AirsoftPro]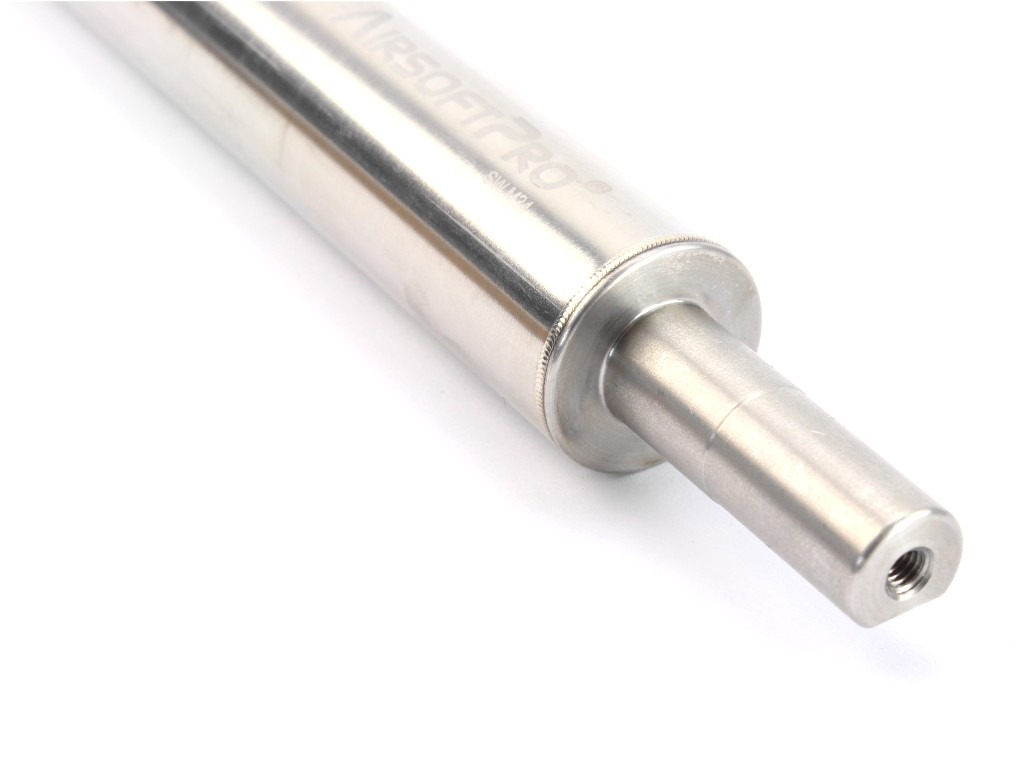 Stainless steel cylinder for Snow Wolf M24 [AirsoftPro]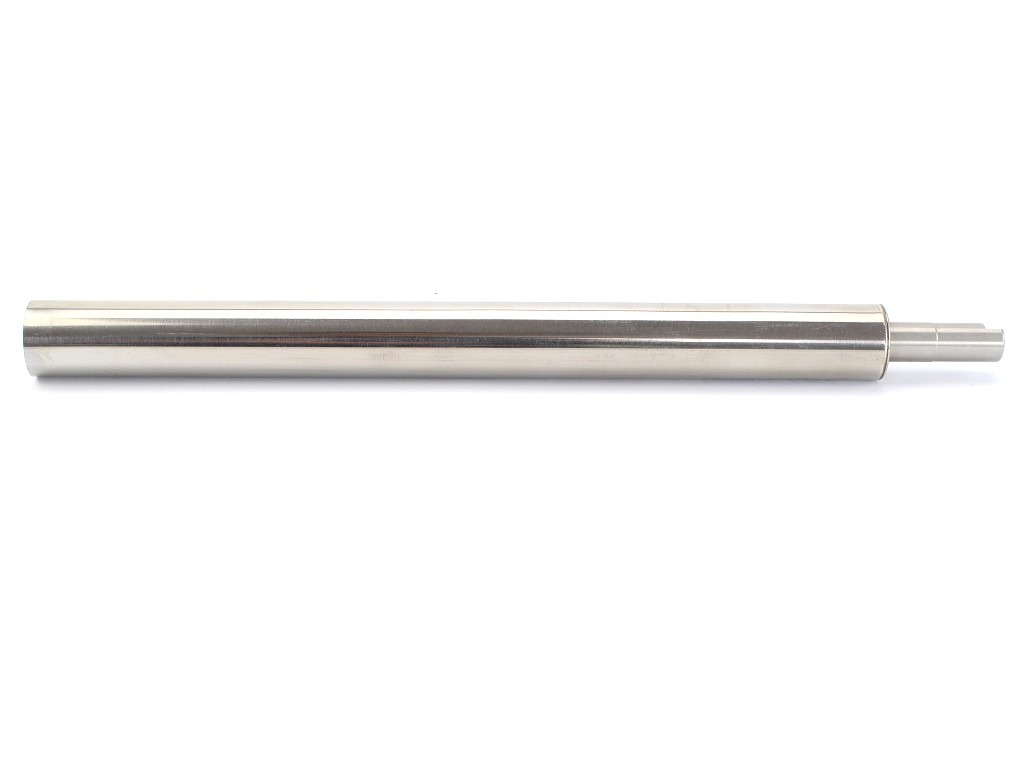 Stainless steel cylinder for Snow Wolf M24 [AirsoftPro]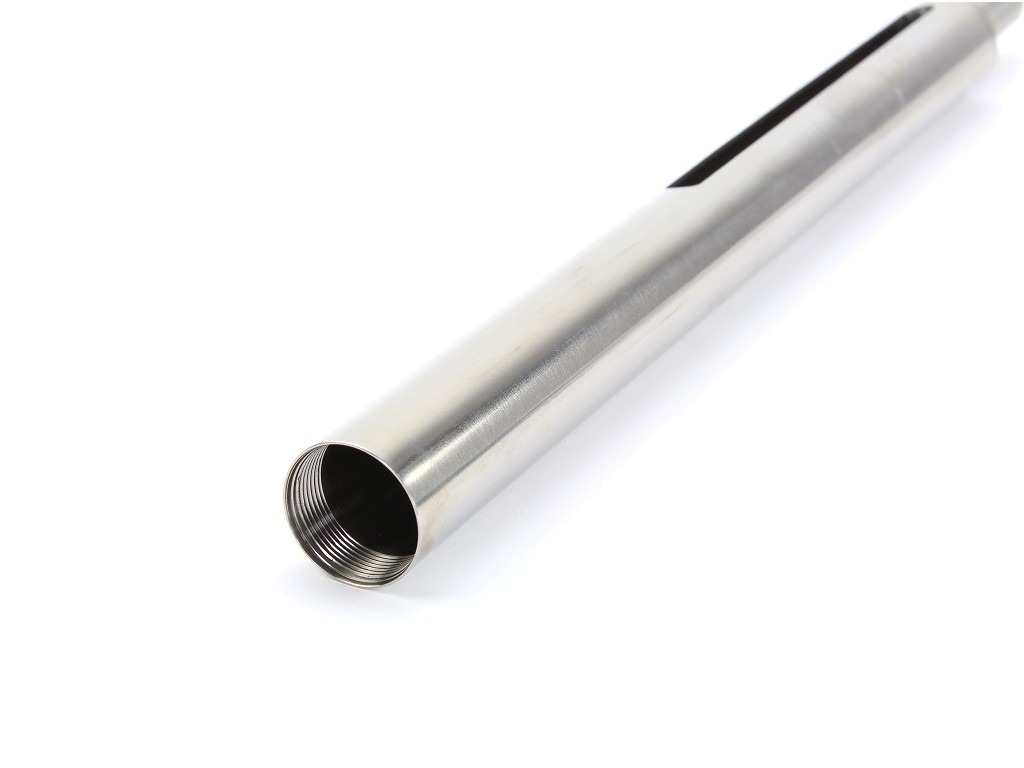 Stainless steel cylinder for Snow Wolf M24 [AirsoftPro]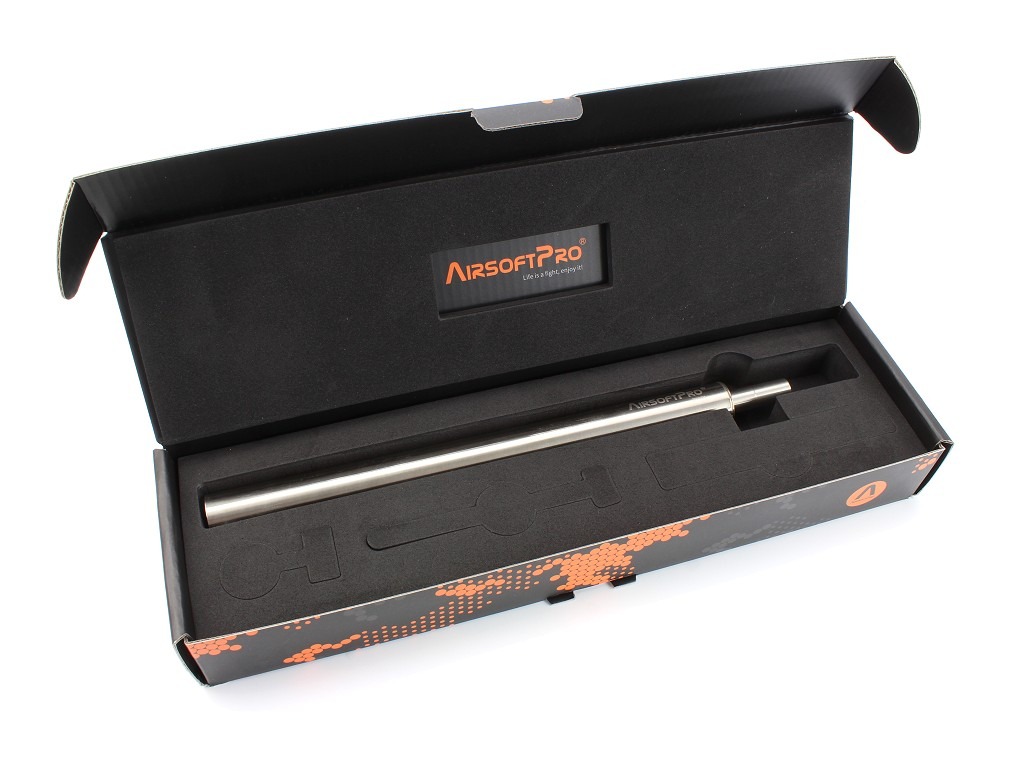 Stainless steel cylinder for Snow Wolf M24 [AirsoftPro]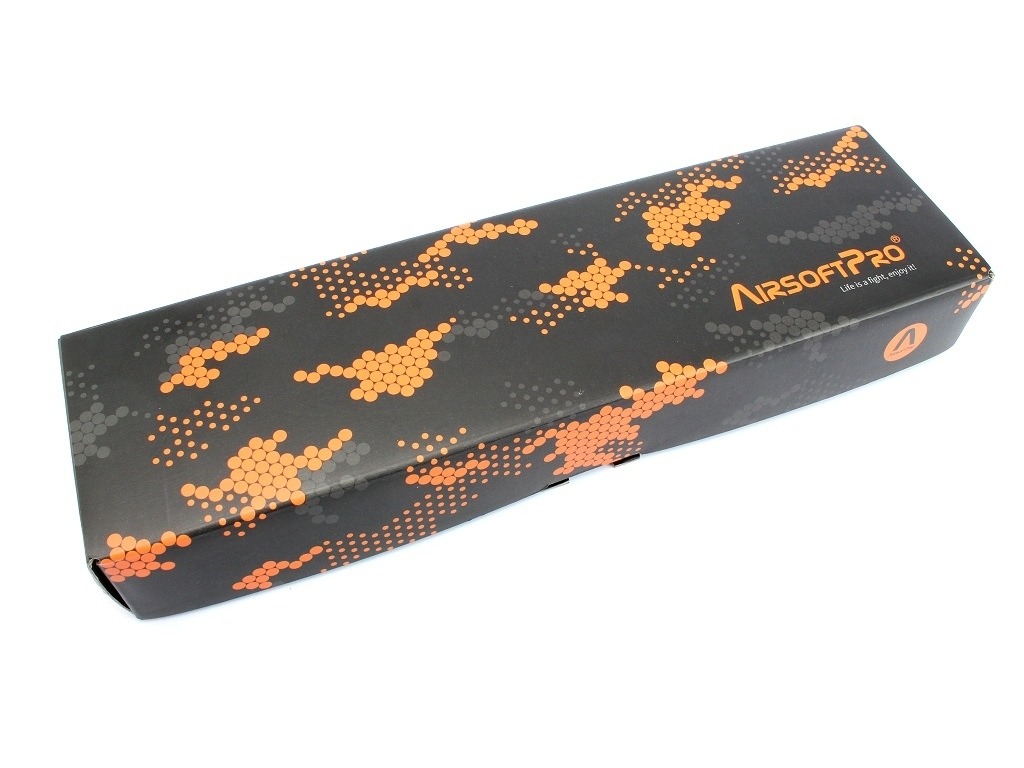 Stainless steel cylinder for Snow Wolf M24 [AirsoftPro]
Stainless steel cylinder for Snow Wolf M24
Availability
> 10 pieces ready to ship
Description
Steel durable cylinder is an essential need when increasing the performance of your sniper rifle. Standard aluminium cylinder cannot hold force of the strong spring. The offered AirsoftPro cylinder was subjected to successful stress tests on the strongest springs.

In the vast majority of airsoft rifles, the air cylinder is made of a thin aluminum tube and clamped or pinned to the bolt handle pin at the end. This connection is relatively sufficient for the stock springs. But using a stronger spring deforms the tension lever from the cylinder. & Nbsp; A durable steel cylinder is therefore a necessary addition to increasing the performance of your sniper rifle.
The AirsoftPro cylinder is made of a stainless steel seamless tube with a smooth inner surface. The pin of the bolt handle is also made of stainless steel, screwed into the tube and laser welded around its entire circumference. This creates a perfectly strong connection.
The cylinder has an outer diameter of 22 mm and can be inserted into Snow Wolf M24 rifles. The inner diameter of the cylinder is 20 mm and both the original SW plastic pistons and the aluminum upgrade can be inserted inside. Including AirsoftPro pistons.
The part is made on precision CNC machines in the Czech Republic
Weight 180g.
---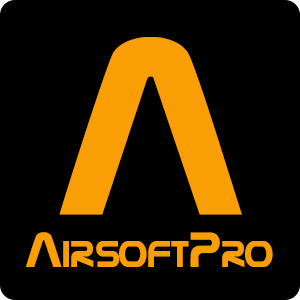 AirsoftPro
We are in airsoft business since year 2007. We listen customer's needs and try to bring goods with reasonable prices. We gather informations from 15 years of experiences with airsoft. Our AirsoftPro brand spare and upgrade parts are well known in Europe airsoft market.
Currently our shop is the most popular aisoft shop in the Czech Republic with the excellent feedback. See www.heureka.cz. In 2016 we run new modern eshop and working on warehouse logistic improvements to faster orders packing.