Amoeba Striker pistol grip + cheek pad set - DE
Description
Original set of Ares cheek pad and pistol grip for Amoeba Striker sniper rifles.
The cheek pad and pistol grip significantly enhance the ergonomics of the rifle - the raised cheek improves the support of the head and the shaped grip improves a hand grip. The cheek pad is 1.5 cm higher than the original. The parts are made of high quality polymer.
Installation is very simple. Just remove the existing parts and "click" the new ones. Thanks to the same manufacturer, it fits perfectly and also the color match.
---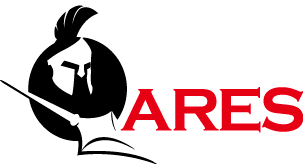 ARES
Manufacturer of premium Airsoft guns in the largest variety of models and styles. Based in Hong Kong, ARES has distribution partners globally including America, Europe, and Asia.
Named after the God of War, ARES strives to offer the largest selection of high quality Airsoft guns. Not a clone company, ARES products go through their own R&D process to come up with their own gearbox designs. ARES is also the pioneer for many models that did not previously exist in the Airsoft market, including the licensed TAVOR21, and many other unique models. ARES guns all shoot around 360-380fps and are designed to be upgradeable easily for maximum performance.