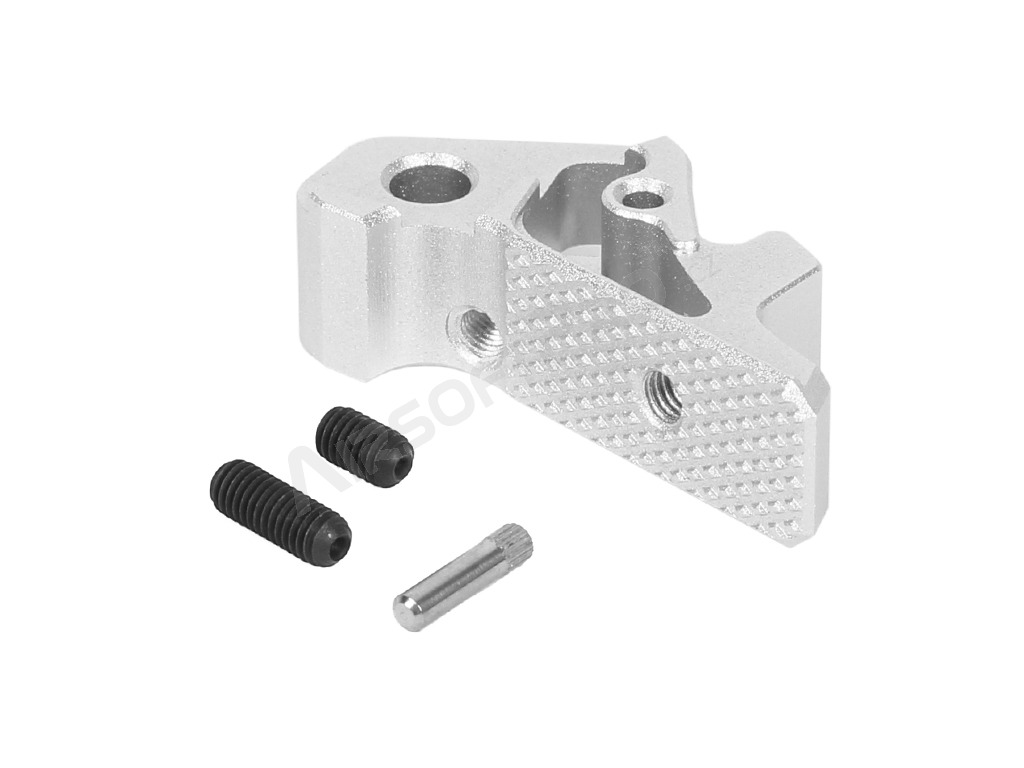 Tactical VICTOR Trigger for Glock, AAP-01, TP22 GBB - silver [TTI AIRSOFT]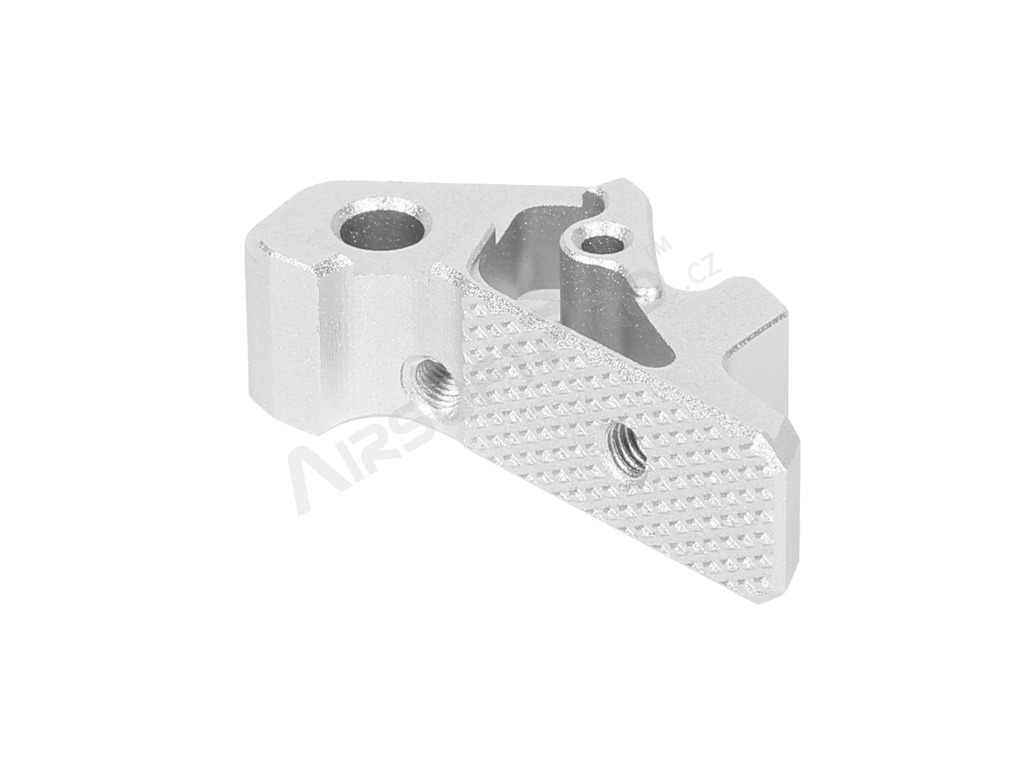 Tactical VICTOR Trigger for Glock, AAP-01, TP22 GBB - silver [TTI AIRSOFT]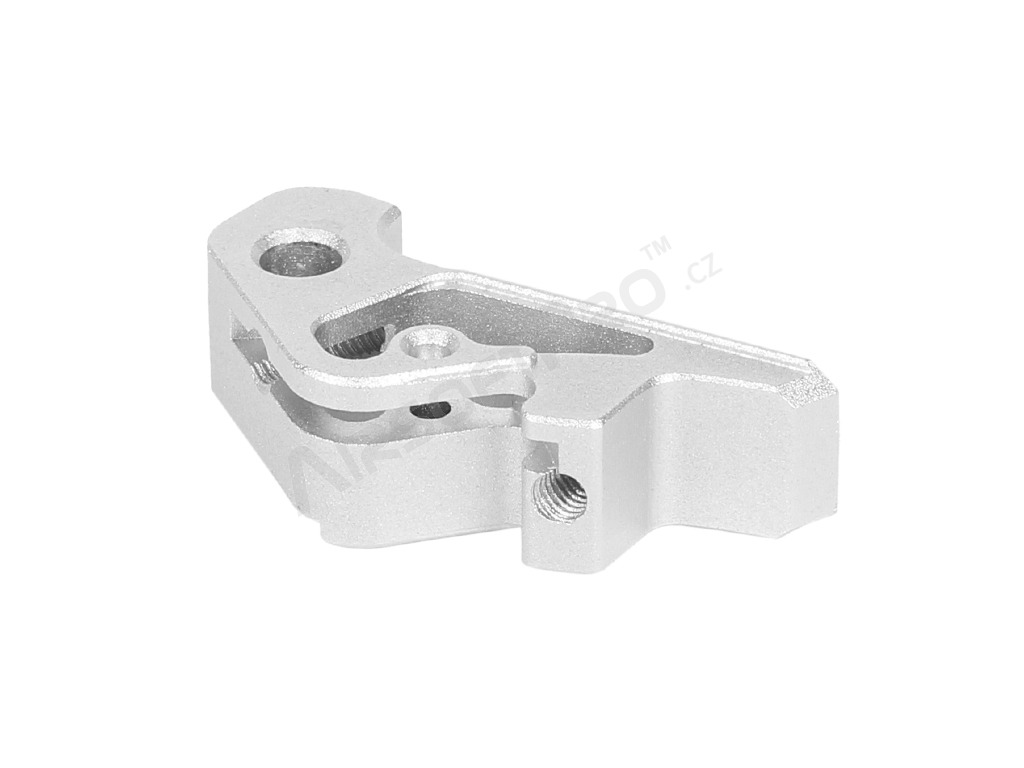 Tactical VICTOR Trigger for Glock, AAP-01, TP22 GBB - silver [TTI AIRSOFT]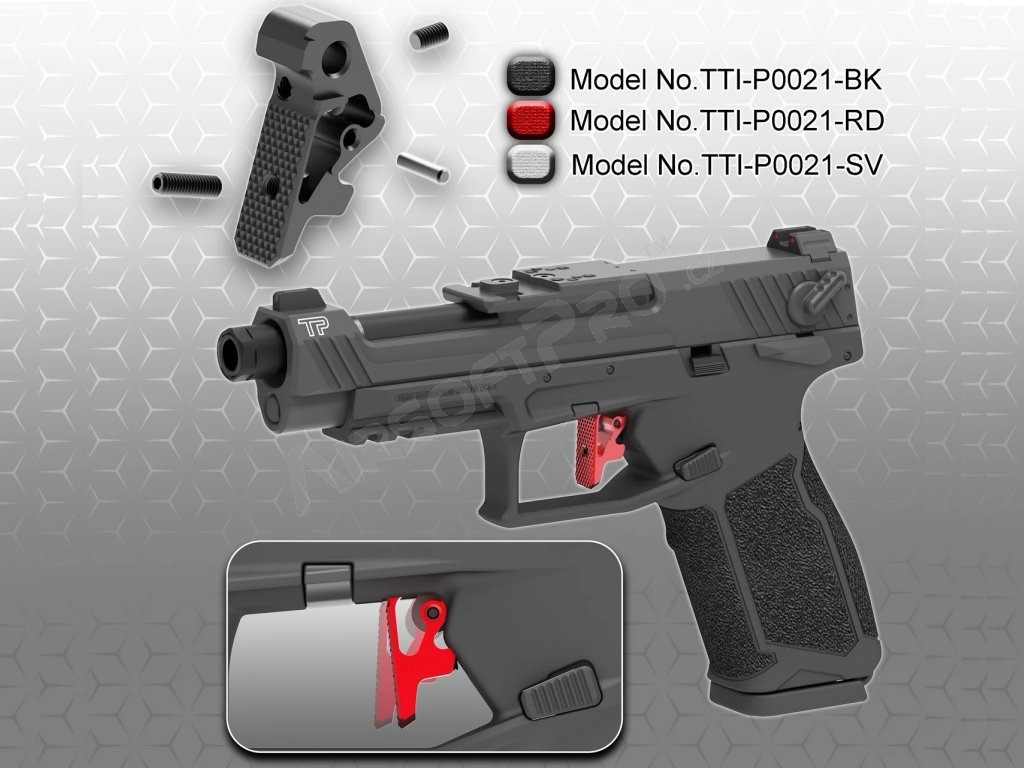 Tactical VICTOR Trigger for Glock, AAP-01, TP22 GBB - silver [TTI AIRSOFT]
Tactical VICTOR Trigger for Glock, AAP-01, TP22 GBB - silver
Availability
5 pieces ready to ship
Description
Adjustable trigger for Glock type pistols from the manufacturer TTI AIRSOFT. This trigger is made of high-quality aluminum using CNC machines, which guarantees its lightness and at the same time high durability. The lightweight design weighing only 5 grams provides you with comfortable handling.
One of the main benefits of this trigger is the ability to precisely adjust the length of the trigger action. This allows you to customize the trigger action to your individual needs and preferences. Regardless of whether you prefer a longer or shorter trigger stroke, with this new product you will have perfect control over every press.
The trigger is designed for Glock type gun from the WE manufacturer, for TP22 and also for AAP-01.
Also supplied with a pin for the trigger pull.
---

TTI Airsoft
Taiwanese company TTI Airsoft (Titanium Tactical Industry) was founded in 2021. They focus on designing more useful and more fun products for the airsoft market.