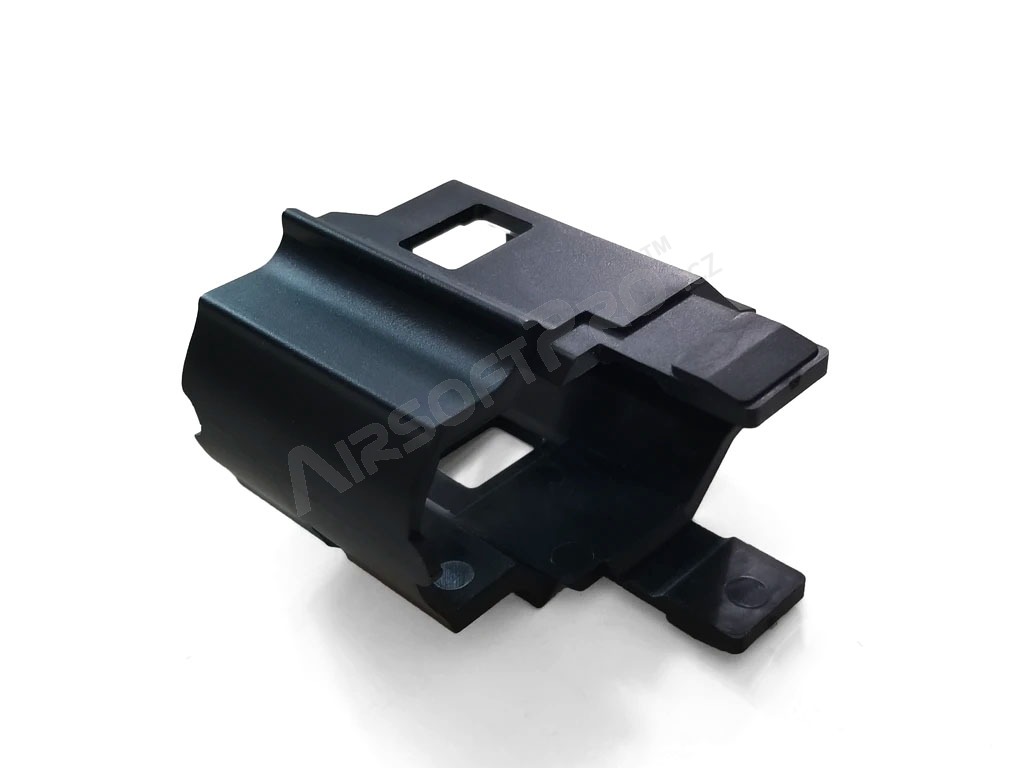 BEU Battery Extension Unit for VFC Avalon PDW - black [Airtech Studios]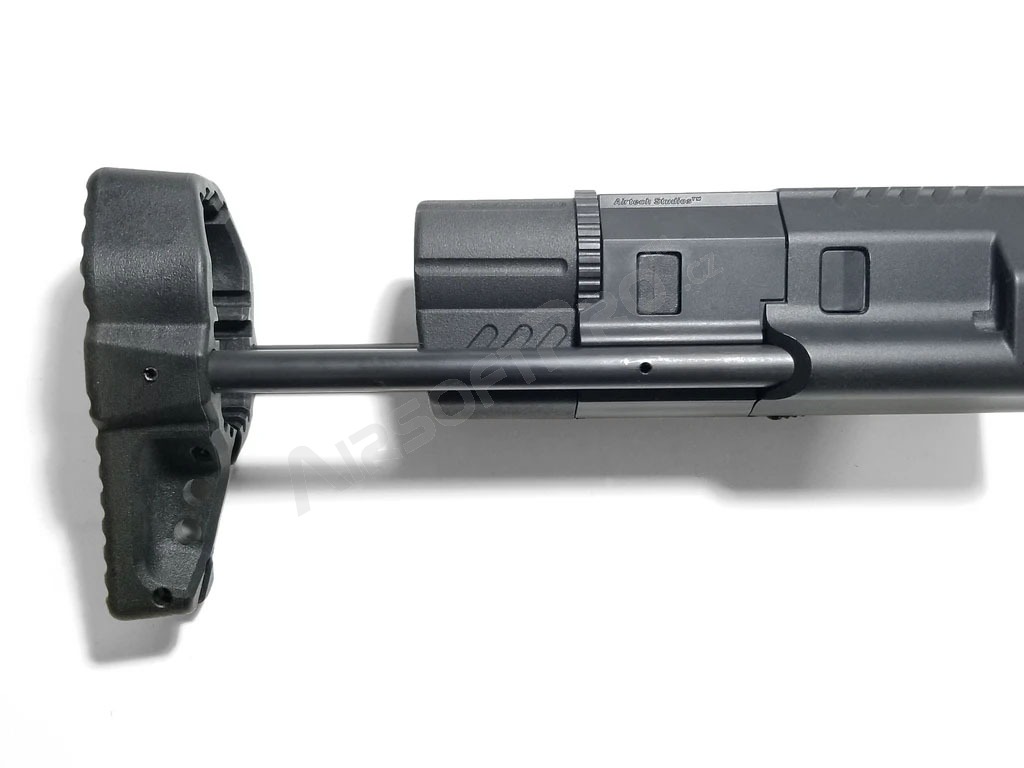 BEU Battery Extension Unit for VFC Avalon PDW - black [Airtech Studios]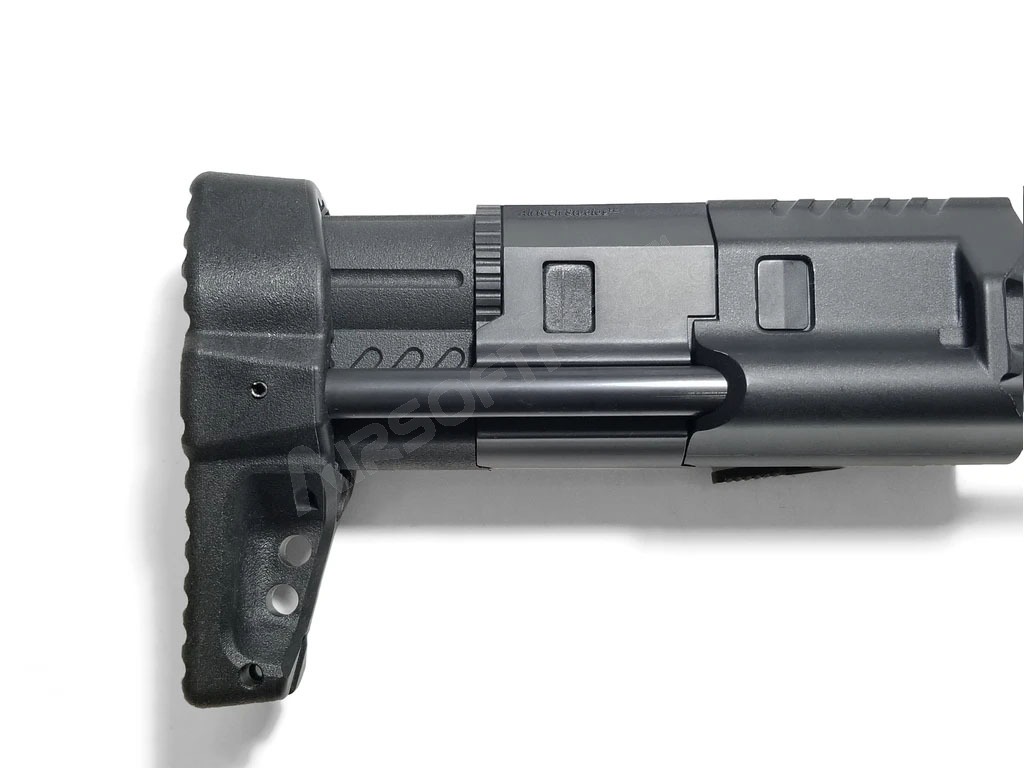 BEU Battery Extension Unit for VFC Avalon PDW - black [Airtech Studios]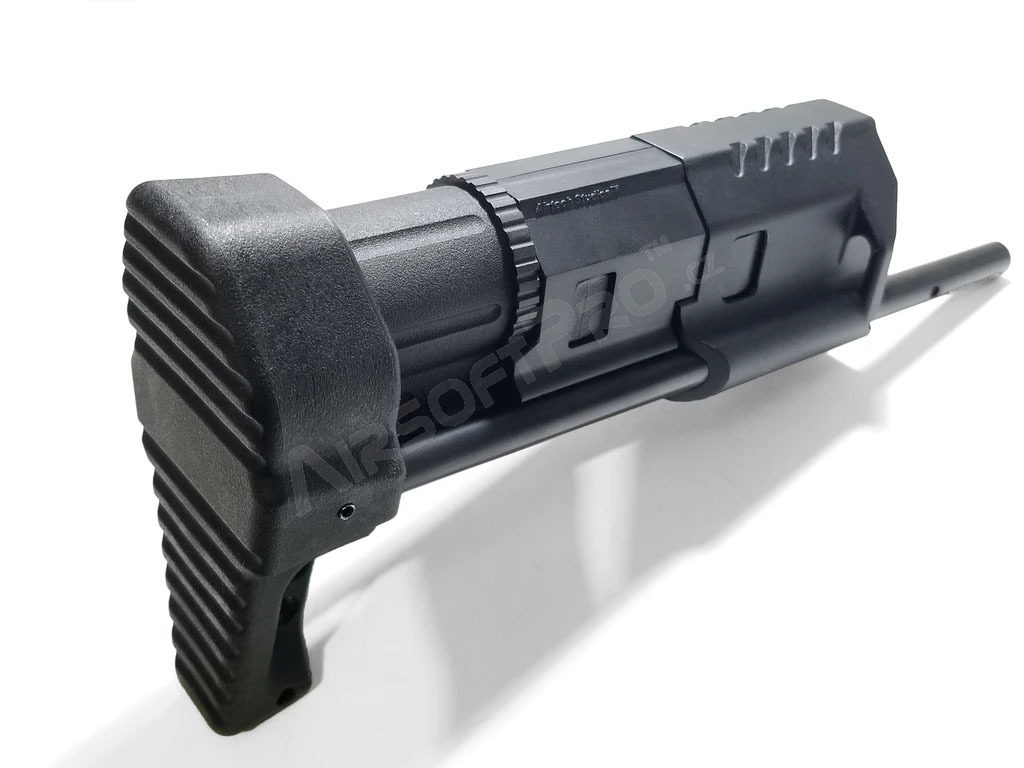 BEU Battery Extension Unit for VFC Avalon PDW - black [Airtech Studios]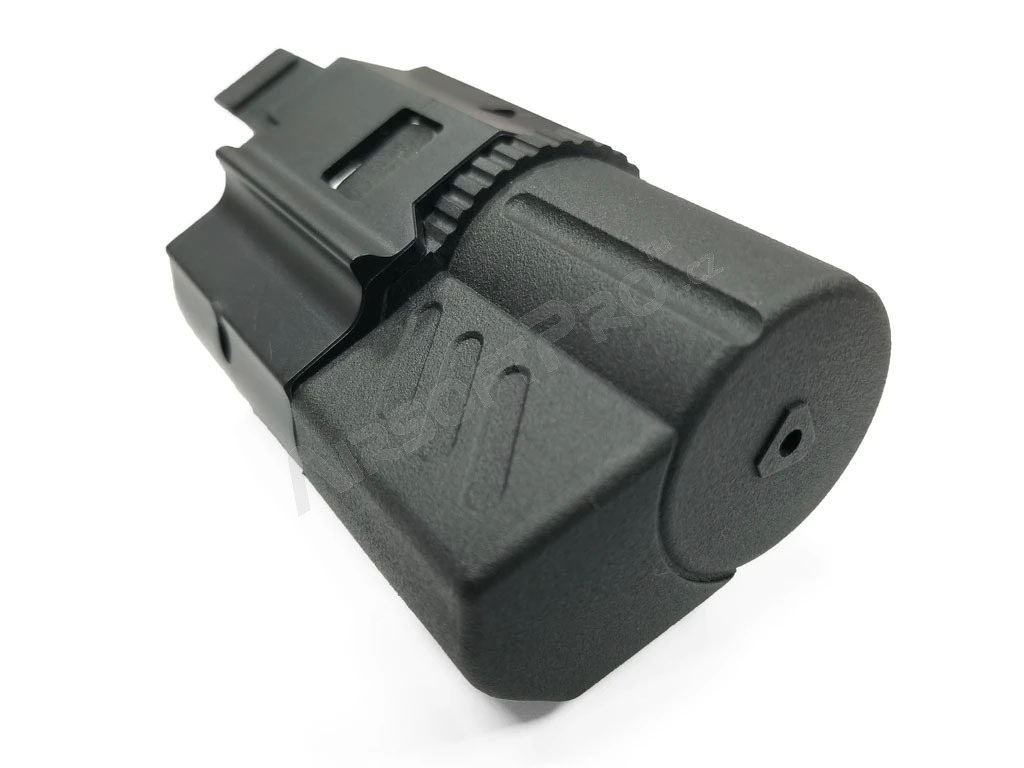 BEU Battery Extension Unit for VFC Avalon PDW - black [Airtech Studios]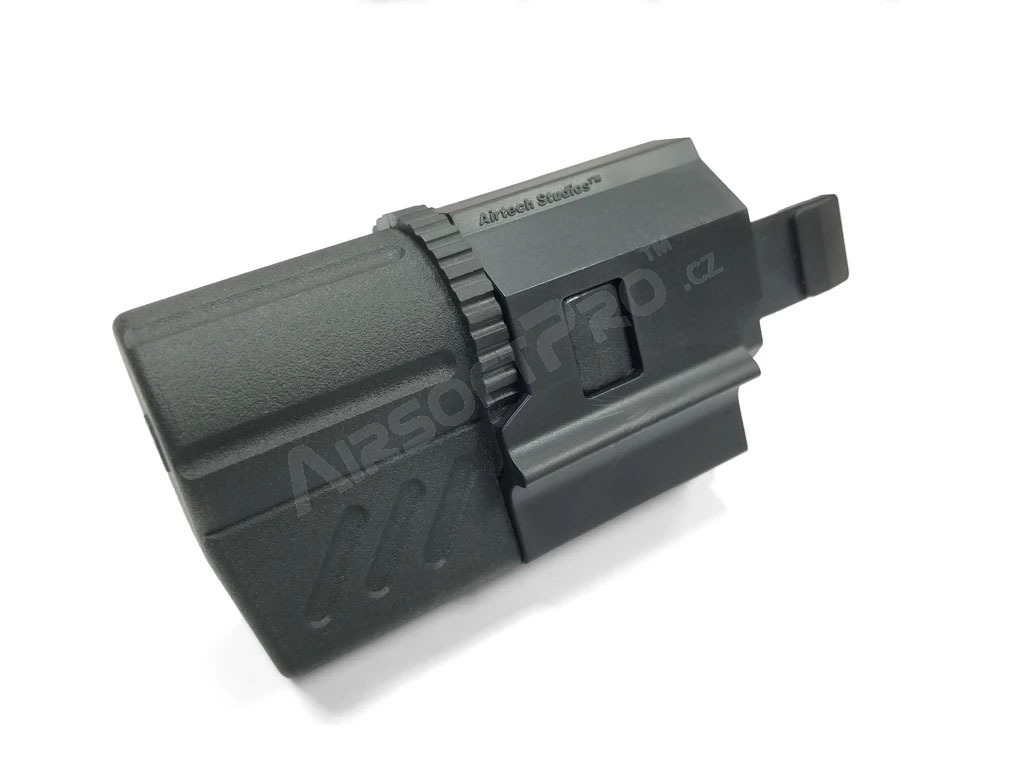 BEU Battery Extension Unit for VFC Avalon PDW - black [Airtech Studios]
BEU Battery Extension Unit for VFC Avalon PDW - black [Airtech Studios]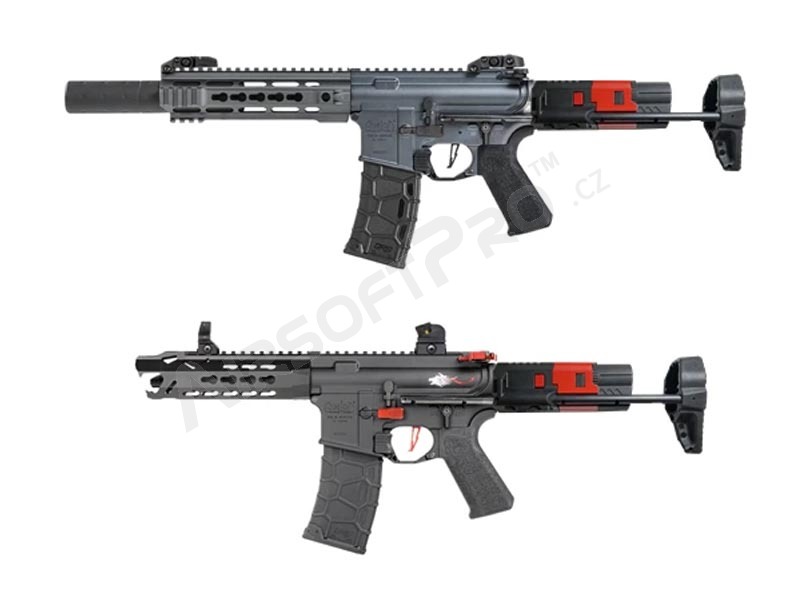 BEU Battery Extension Unit for VFC Avalon PDW - black [Airtech Studios]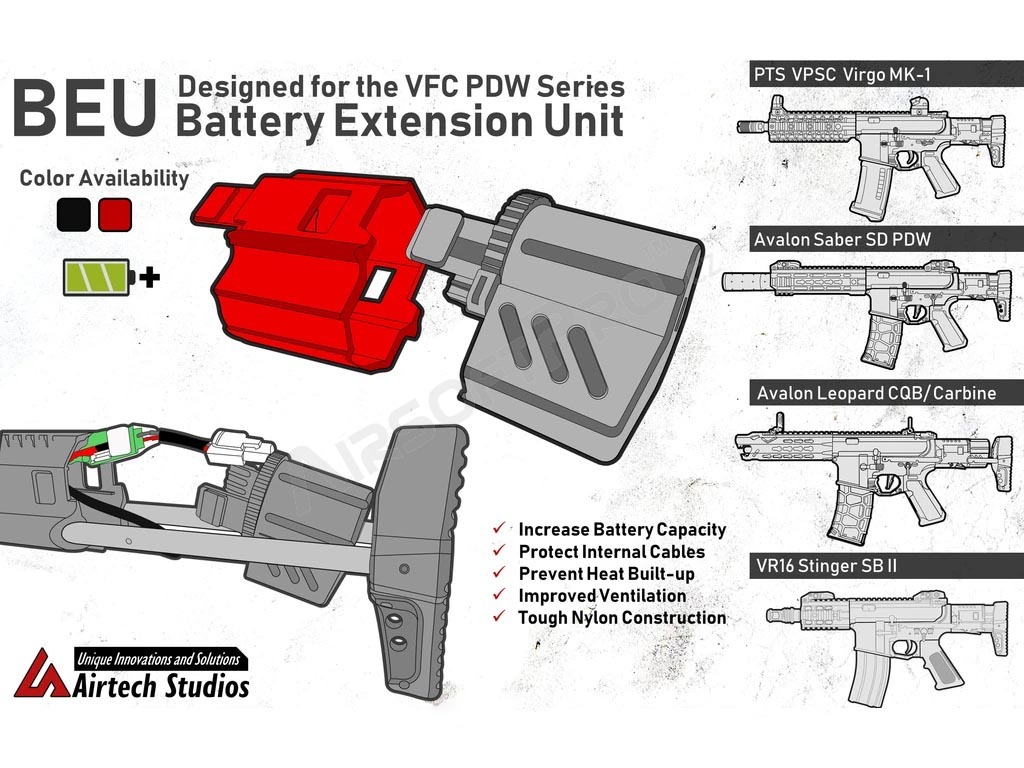 BEU Battery Extension Unit for VFC Avalon PDW - black [Airtech Studios]
BEU Battery Extension Unit for VFC Avalon PDW - black
Availability
3 pieces ready to ship
Description
Battery extension unit for VFC Avalon PDW by Airtech Studios. Increase the battery space by another approx. 4,5 cm.
Maximum battery size approx 152 x 19,5 x 11,75 mm.
Compatibility:
VFC VPSC Virgo MK-1
VFC Avalon Saber SD PDW
VFC Avalon Leopard CQB/ Carbine
VFC Stinger SB II
---

Founded in 2015, Airtech Studios is led by a team of enthusiastic airsofters who have spent many years playing and modifying Airsoft guns for improvements and efficiency. Airtech Studios brings together a passionate, dynamic team of game changers who are constantly on the look out for useful upgrade options to the Airsoft community. Headquartered in Hong Kong, we bring a team of product designers from New York and the United Kingdom to bring more exciting upgrade parts to the sport.