CNC reinforced gear set 18:1 - New type with integrated axis [Shooter]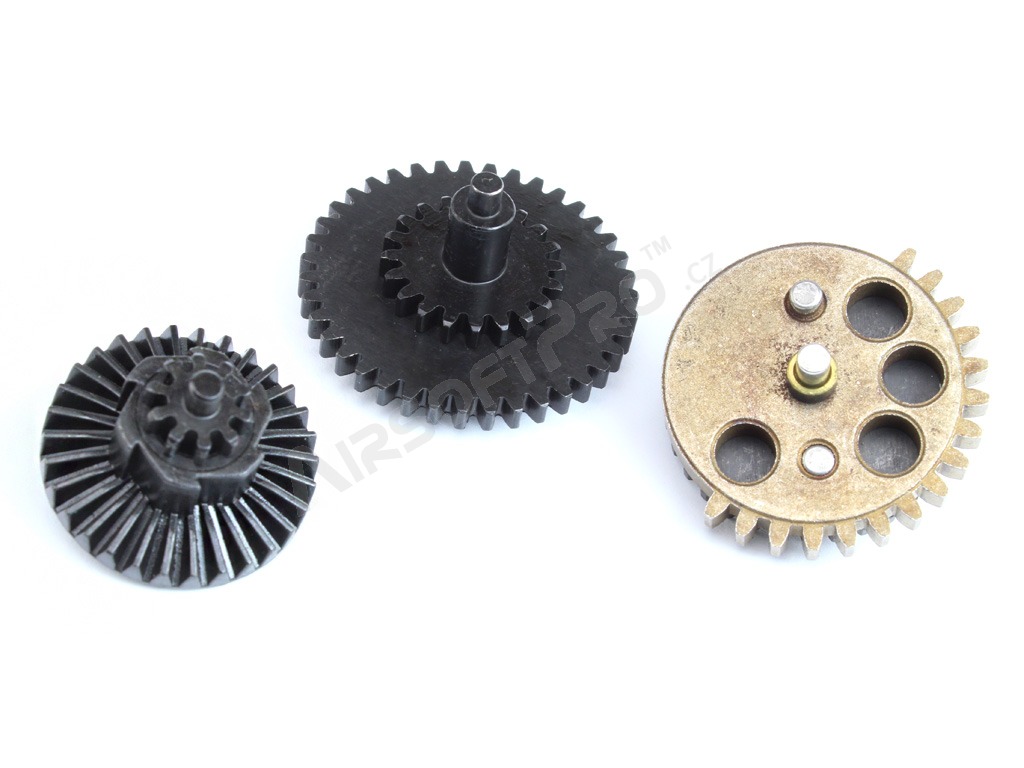 CNC reinforced gear set 18:1 - New type with integrated axis [Shooter]
CNC reinforced gear set 18:1 - New type with integrated axis [Shooter]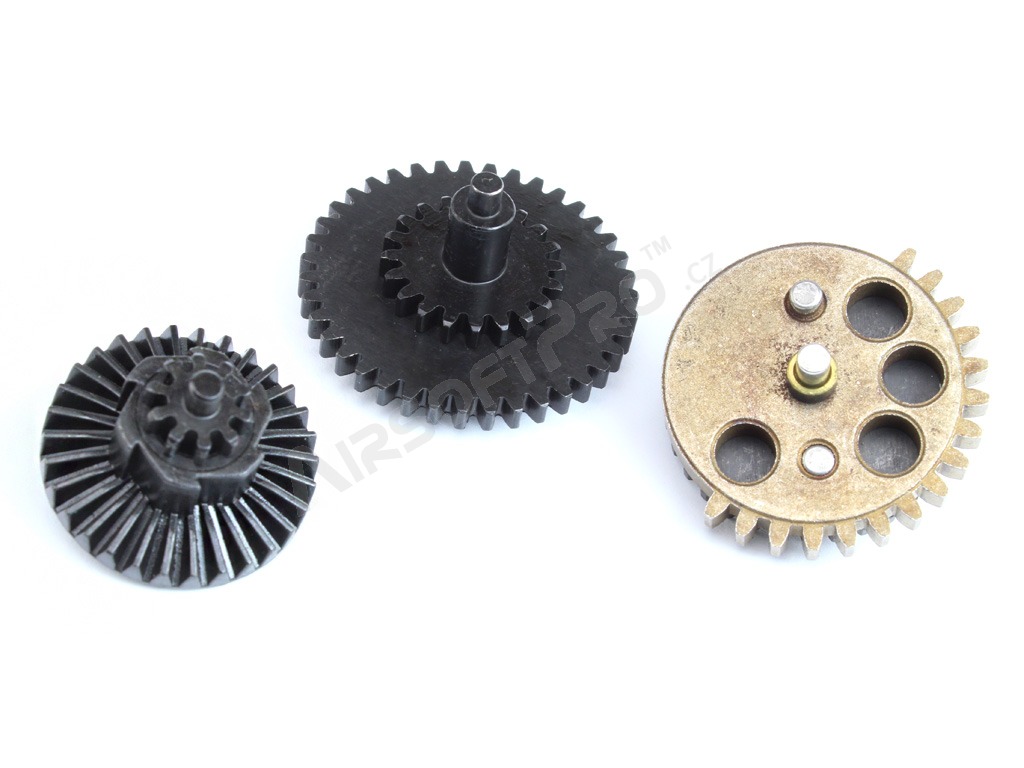 CNC reinforced gear set 18:1 - New type with integrated axis [Shooter]
Description
Steel wheels for airsoft guns. It is not a cheap casting. They have a gear ratio of 18: 1, which corresponds to conventional gears. Thus, the rate of fire does not accelerate or decelerate after installation. At the same time it brings resistance to stronger springs.
This new type differs from the previous one in that all gears (except the larger ones on the piston gear) are manufactured by CNC machining. Previous generations of wheels were only partially machined, and at first glance the wheels were gray-black.
In addition, this type of motor and center wheel axle already has a part of the gear body. There are no problematic stainless steel axes that break.
The wheels are applicable to most airsoft guns with gearboxes type 2 and 3. The wheels are not suitable for weapons SR25, SVD AEG, PSG, L85. For the installation of wheels is expected advanced knowledge of the function of the internal mechanism of electric airsoft guns and good lining. The wheels have direct gearing. A conventional piston can be used.