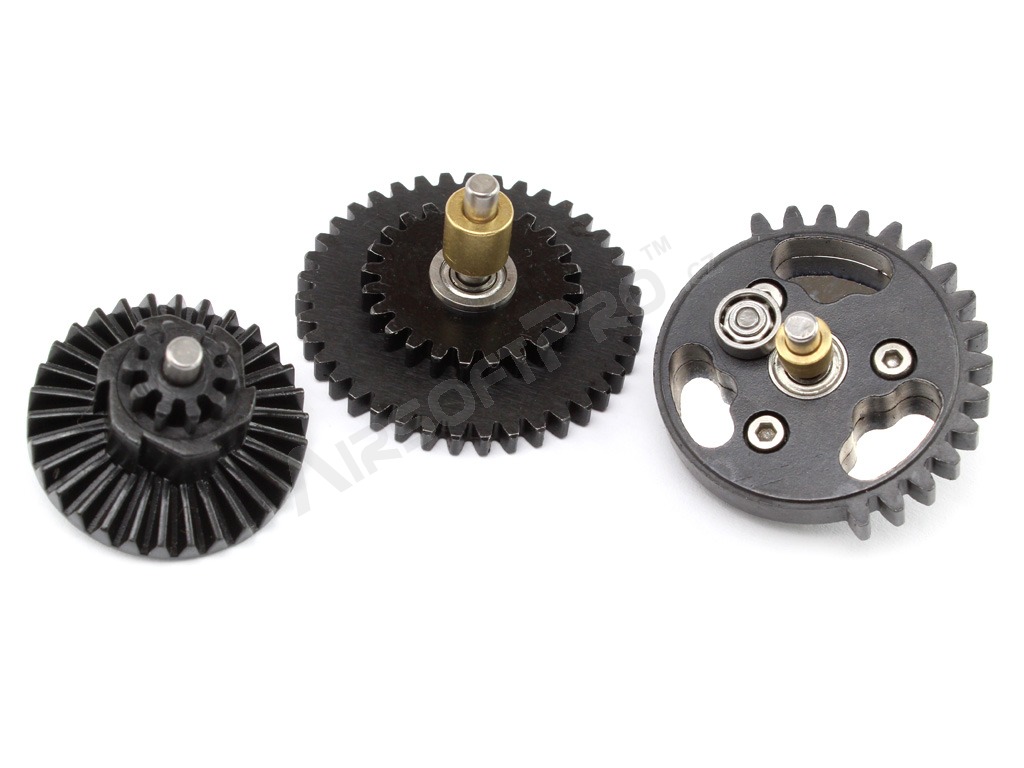 CNC High speed gear set 13:1 with the ball bearing [Shooter]
CNC High speed gear set 13:1 with the ball bearing [Shooter]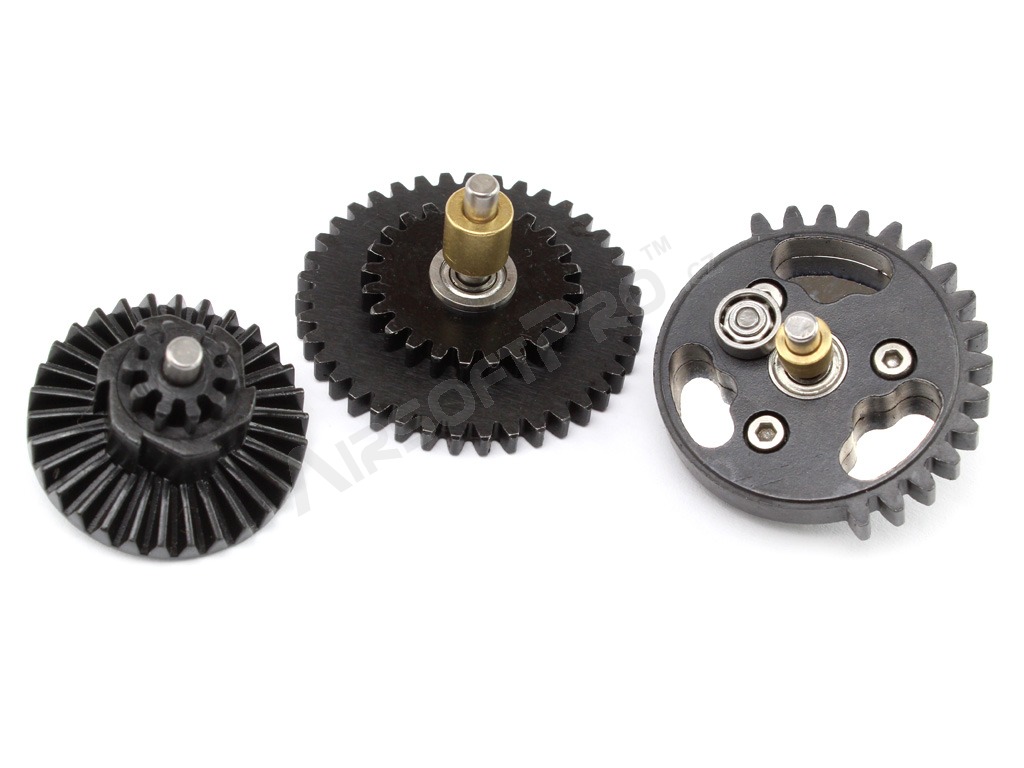 CNC High speed gear set 13:1 with the ball bearing [Shooter]
CNC High speed gear set 13:1 with the ball bearing [Shooter]
CNC High speed gear set 13:1 with the ball bearing
Availability
> 10 pieces ready to ship
Description
Steel wheels for airsoft guns. It is not a cheap casting. They have a gear ratio of 13: 1 and are called high speed. Thus, when installed in the weapon significantly increase cadence by up to 40%. They do not affect range, but offer high durability and rapid cadence. Although the manufacturer states resistance up to M150 springs, choose weaker springs instead. Approx. M120 to max M130.
This new type differs from the previous one in that all gears are manufactured by CNC machining. Previous generations of wheels were only partially machined, and at first glance the wheels were gray-black.
In addition, these wheels have piston and center wheel axles mounted in ball bearings. Similarly, the pin for the nozzle arm is on the ball bearing. Ball bearings reduce resistance when turning the wheels, turning and pulling the piston makes the engine easier. This saves both internal parts and the battery. It can stretch a thicker spring more quickly.
The wheels are applicable to most airsoft guns with gearboxes type 2 and 3. The wheels are not suitable for weapons SR25, SVD AEG, PSG, L85. For the installation of wheels is expected advanced knowledge of the function of the internal mechanism of electric airsoft guns and good lining. The wheels have direct gearing. A conventional piston can be used.
CUSTOMER REVIEWS (0)
No one has reviewed yet