TITAN™ Tactical programming card
Description
Configure your TITAN™ in the field using the outstanding Tactical Programming Card which provides you with very easy access to the Drop-in Module functions. Just connect it between battery and module.
The Tactical Programming Card is for all who have purchased a TITAN™ Modul (standalone).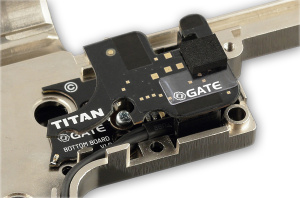 TITAN gives you the option to adjust:
Trigger sensitivity!
Pre-cocking boost
Fire selector mode
Burst mode
Rate of fire
Low battery warning
Battery protection
Sniper delay
and many more...