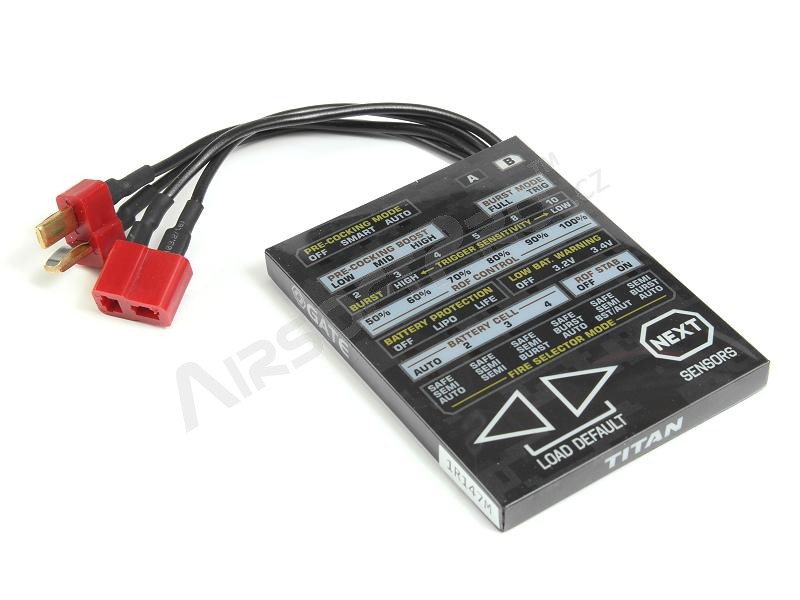 TITAN™ Tactical programming card [GATE]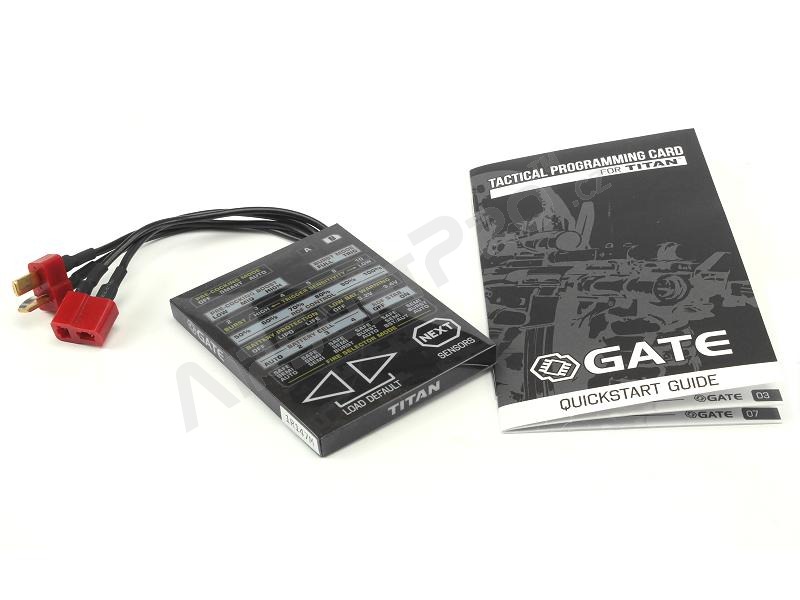 TITAN™ Tactical programming card [GATE]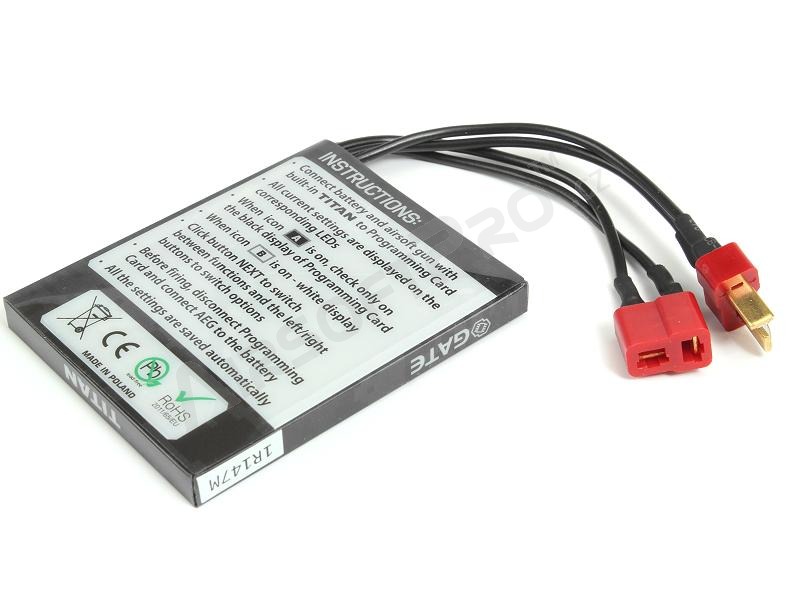 TITAN™ Tactical programming card [GATE]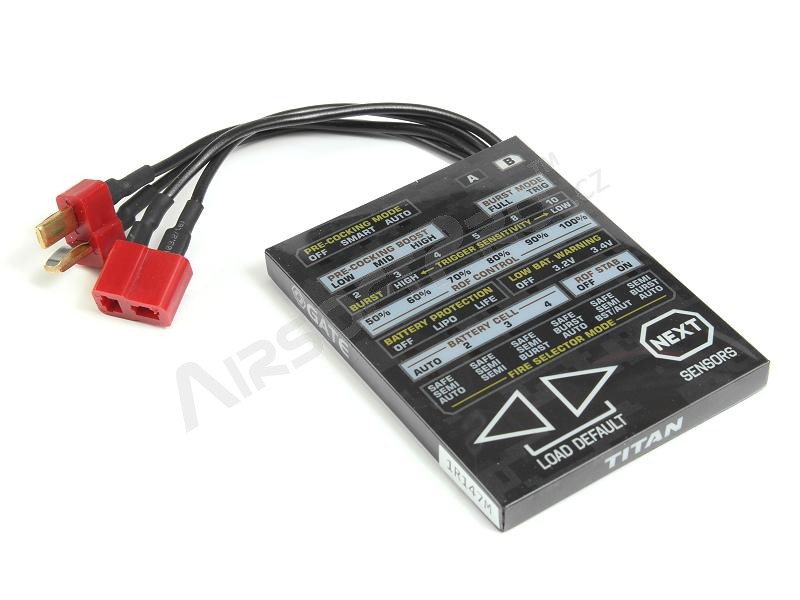 TITAN™ Tactical programming card [GATE]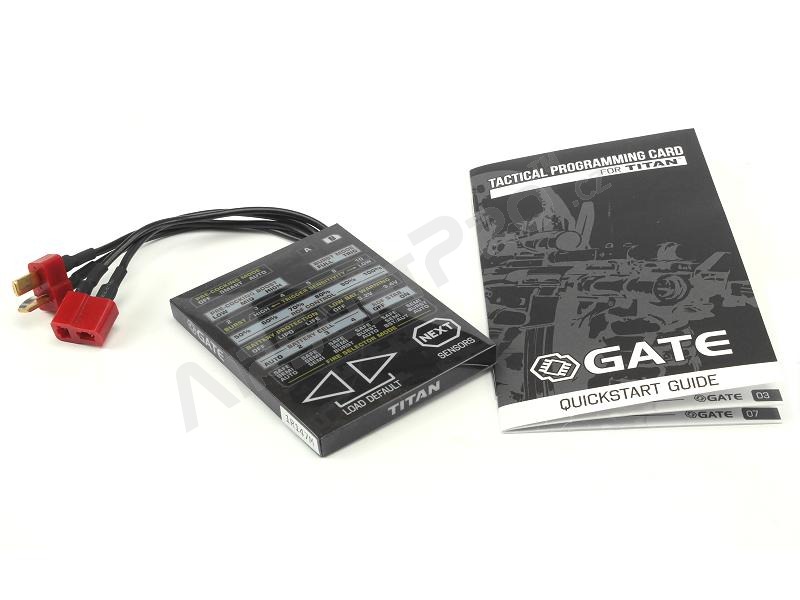 TITAN™ Tactical programming card [GATE]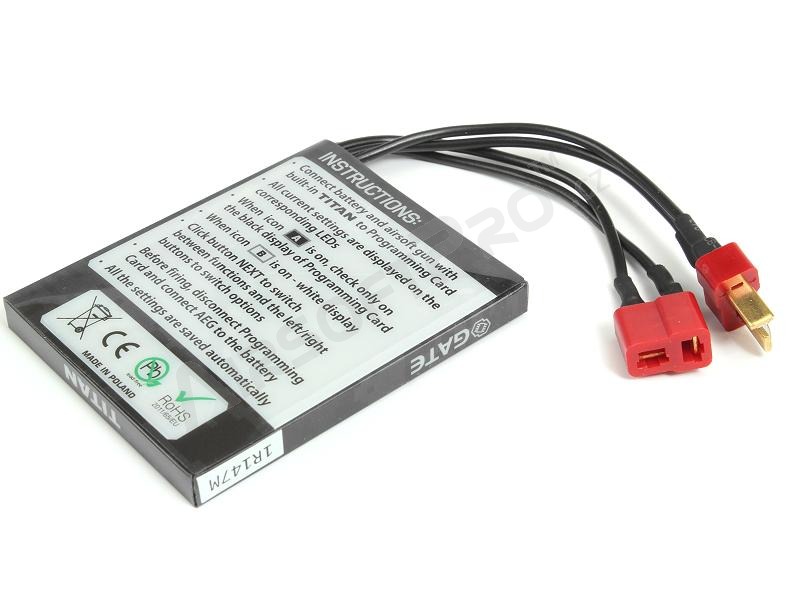 TITAN™ Tactical programming card [GATE]
Description
Configure your TITAN™ in the field using the outstanding Tactical Programming Card which provides you with very easy access to the Drop-in Module functions. Just connect it between battery and module.
The Tactical Programming Card is for all who have purchased a TITAN™ Modul (standalone).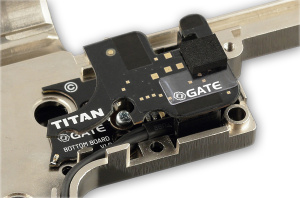 TITAN gives you the option to adjust:
Trigger sensitivity!
Pre-cocking boost
Fire selector mode
Burst mode
Rate of fire
Low battery warning
Battery protection
Sniper delay
and many more...
---

The company has been designing and producing the most innovative AEG Control Systems and MOSFETs from 2014. GATE headquarters is located in Cracow, Poland. Their products successfully entered global markets and are being sold in more than 20 countries.
Why should you choose GATE while upgrading your gun? Thanks to these products, your skirmish becomes a more exciting experience. The variety of functions and protections the Controllers and MOSFETs give to your gun is enormous.