TDC Trolley with M-nub Extended Hop (Flat-hop) for Maxx Hop-up Chamber [Airtech Studios]
TDC Trolley with M-nub Extended Hop (Flat-hop) for Maxx Hop-up Chamber [Airtech Studios]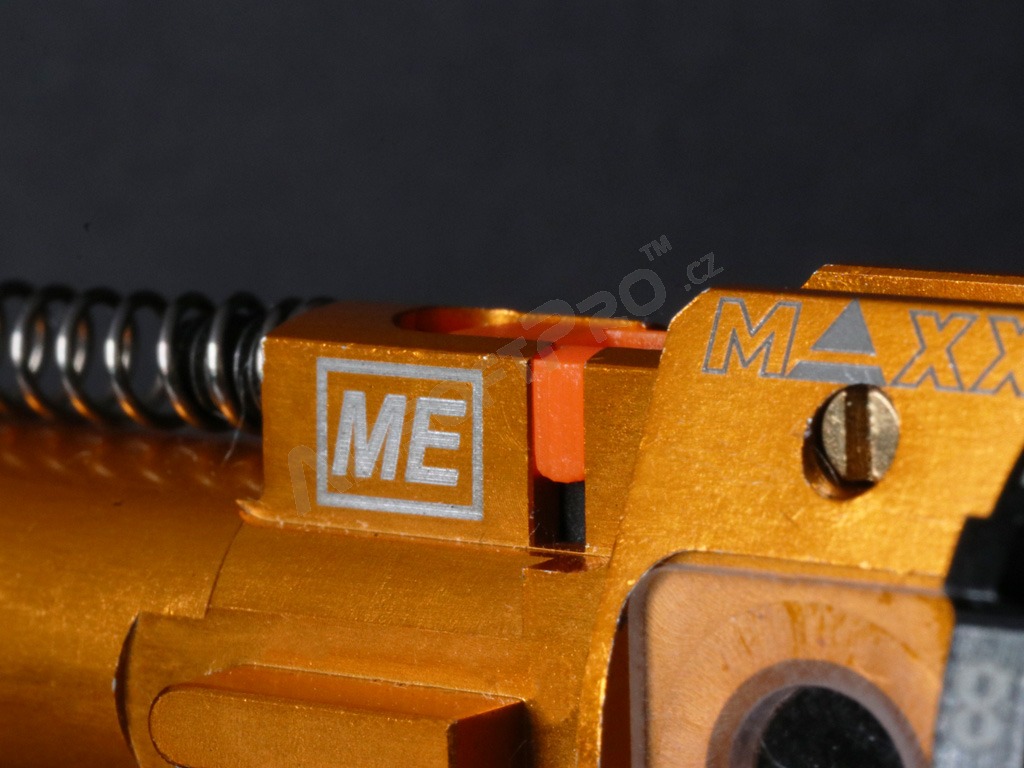 TDC Trolley with M-nub Extended Hop (Flat-hop) for Maxx Hop-up Chamber [Airtech Studios]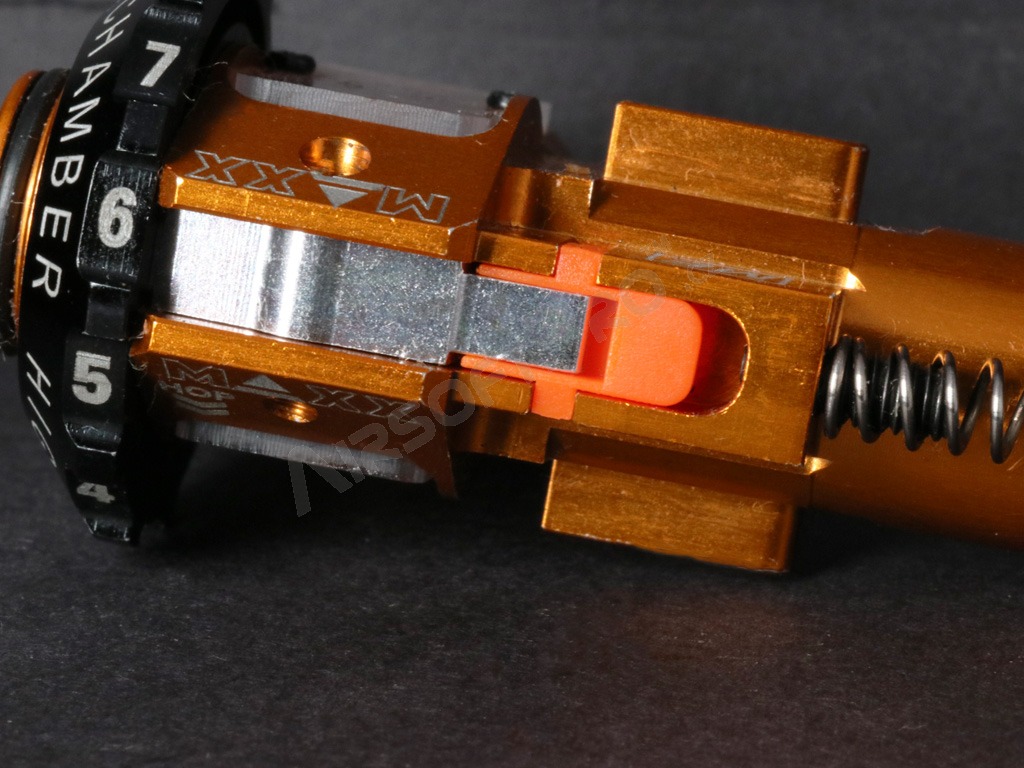 TDC Trolley with M-nub Extended Hop (Flat-hop) for Maxx Hop-up Chamber [Airtech Studios]
TDC Trolley with M-nub Extended Hop (Flat-hop) for Maxx Hop-up Chamber
Availability
Not in stock
Description
The TDC (Top Down Centre) Trolley is designed for the MAXX Model Hop-up chambers to incorporate the traditional usage of M-nubs which works perfectly with the R-Hop patches to achieve an improvement in accuracy and consistency from shot to shot.
The M-nub ensures an evenly distributed force applied onto the bucking down to the R-Hop patch. This in turn ensures the patch can maximize its appliance on the BB for the most stable and uniform spin for the much desired R-hop performance.
The MAXX Model Trolley works in unison with the Flat-hop and Maple Leaf Super Macaron MR-Hops.
This extended version is considerably enlarged compared to the basic dimension to use the entire area of the window in the chamber. It is about 6,3 mm long. Dont forget check the length of the window in your barrel and if it is shorter, buy a standard (non-extended) version of the adapter - SKU: 9802
Features
Modifications on the slide bars on each side compared to the original. This ensures a tighter fit onto the chamber to achieve an absolute Top-down-center push of force onto the R-hop patch while preventing any tilting.
The contact area of the front is increased by 6,3 mm to cover whole chamber window. This ensures all areas of the R-hop patch are equally pushed down.
3M adhesive incorporated at back on the M-nub for an optimum contact on the Trolley foot. This is a strong bond, however, is flexible and may be unstocked to be re-applied.
Compatibility
MAXX Model ME - PRO & SPORT
MAXX Model MI - PRO & SPORT
MAXX Model SV - VFC SCAR-L/H
MAXX Model ME - Umbrella Armory Ver.
MAXX Model ME - EMG & Specna Arms Ver.
Please note the Maxx hop-up chamber is not included - this is a specific TDC trolley upgrade FOR the Maxx Chamber
---

Founded in 2015, Airtech Studios is led by a team of enthusiastic airsofters who have spent many years playing and modifying Airsoft guns for improvements and efficiency. Airtech Studios brings together a passionate, dynamic team of game changers who are constantly on the look out for useful upgrade options to the Airsoft community. Headquartered in Hong Kong, we bring a team of product designers from New York and the United Kingdom to bring more exciting upgrade parts to the sport.