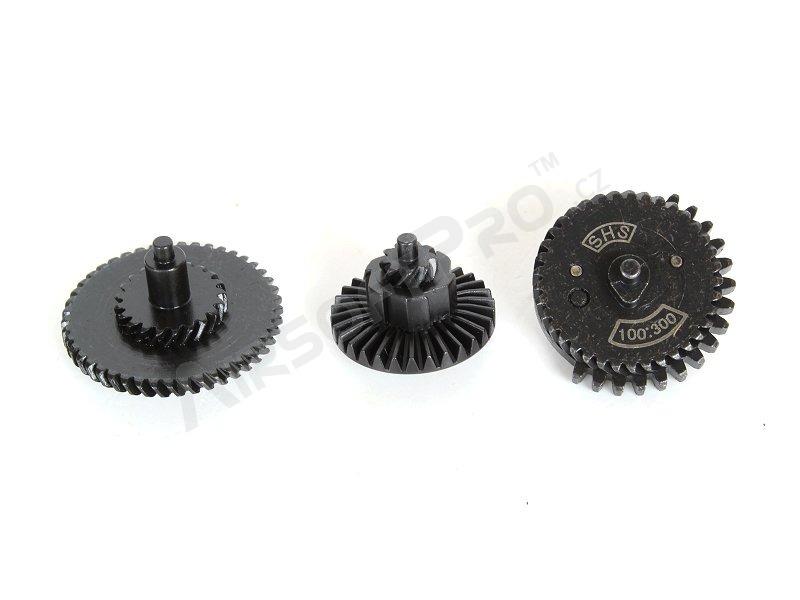 CNC High torque-up gear set 100:300 - 3. gen [SHS]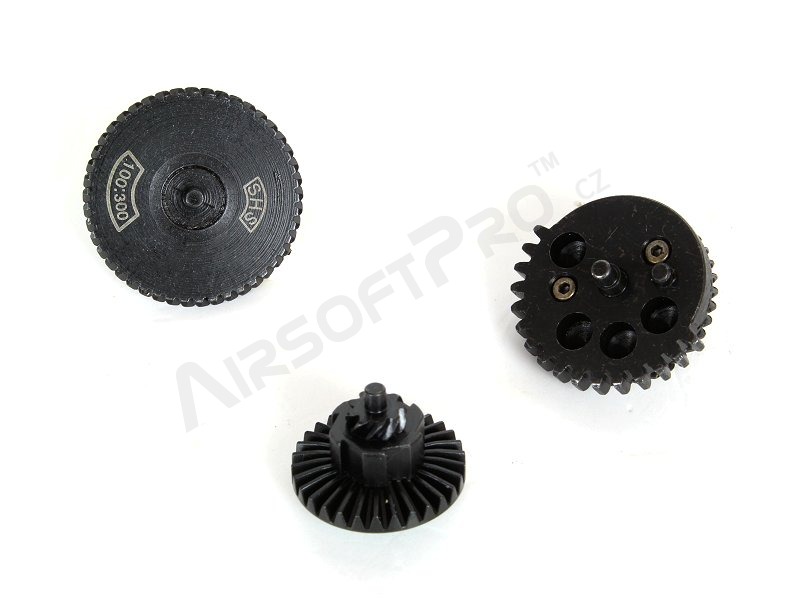 CNC High torque-up gear set 100:300 - 3. gen [SHS]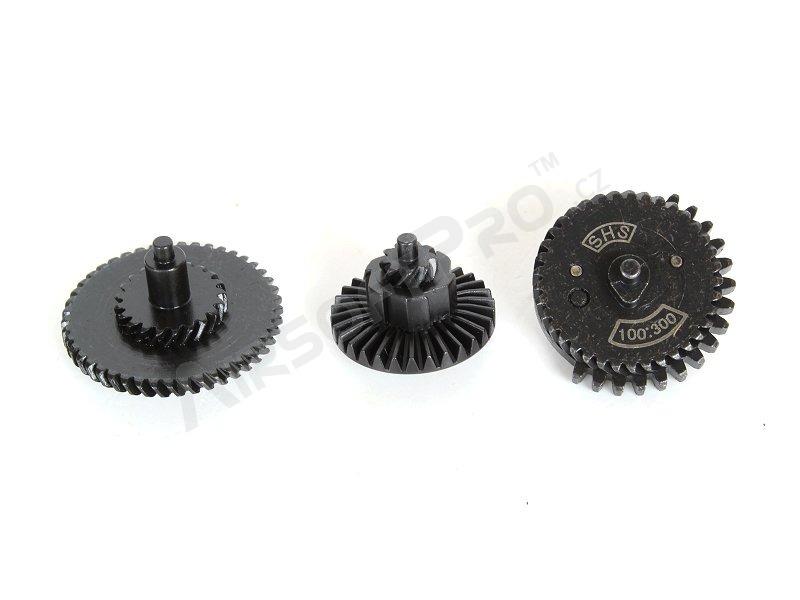 CNC High torque-up gear set 100:300 - 3. gen [SHS]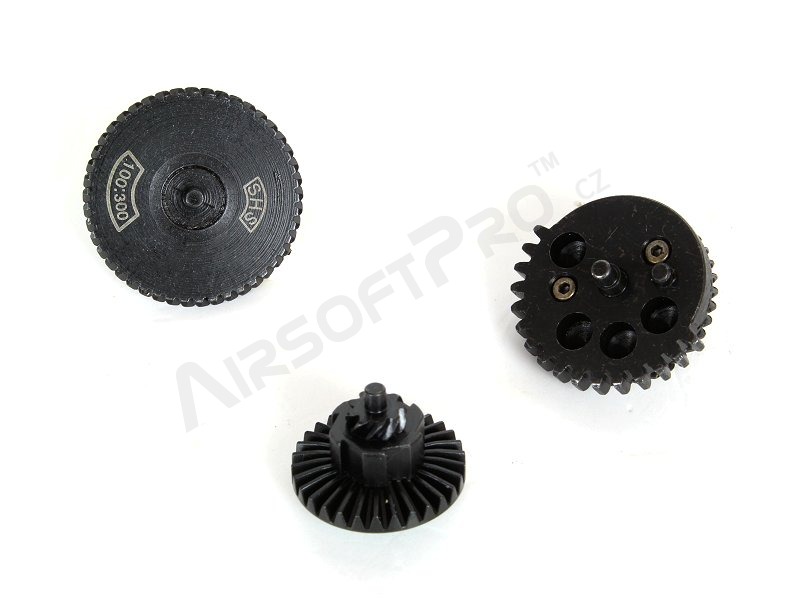 CNC High torque-up gear set 100:300 - 3. gen [SHS]
CNC High torque-up gear set 100:300 - 3. gen
Availability
> 10 pieces ready to ship
Description
These gears delivers unique price compare to quality. Their most stressed parts are manufactured on CNC machines definitely exceeding stock AEG gears.
This ratio is called "Super Torque Up".  Ratio is optimal for the stronges springs, but rate of fire became little bit slower. It has angled teeth which is better for the stronger springs.

---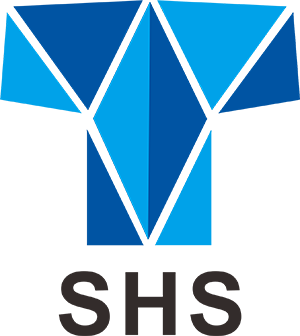 SHS Airsoft is one of the leading airsoft suppliers from Hong Kong, selling a large variety of AEG upgrade parts. It's very well known for their well-priced upgrade parts, such as their motors, gearboxes, gear sets, cylinders, barrels and hop-ups.
SHS also includes the Super Shooter brand (premium SHS parts) and PPS (accessories and parts for gas and sniper rifles).
CUSTOMER REVIEWS (0)
No one has reviewed yet