Upgrade cylinder set with piston for M4A1/RIS/SR16
Availability:
Not in stock
Description
The Madbull Standard Cylinder Set has all the necessary parts to upgrade or replace the cylinder assembly in your gearbox. The Cylinder Set includes a cylinder head, air seal nozzle, Madbull PX piston, the cylinder, and a polycarbonate mushroom piston head w/ bearings. The Cylinder set is compatible with most major brands of AEG. Take your standard gearbox to the next level of performance with the Madbull upgraded cylinder set. It is a must have for a high quality build.
---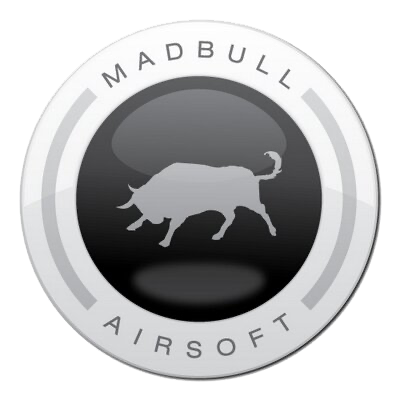 MAD BULL Airsoft
was established in 2004 in Taiwan. It is a world famous company that manufactures upgrade parts for AEG and GBBR's. Madbull has licensing from real steel companies like Noveske, Troy, Stark, Vickers Tactical, Barrett, Daniel Defense and Adam's Arms. They produce a wide variety of inner parts such as barrels, hop-ups, cylinders, springs, grips, silencers etc.