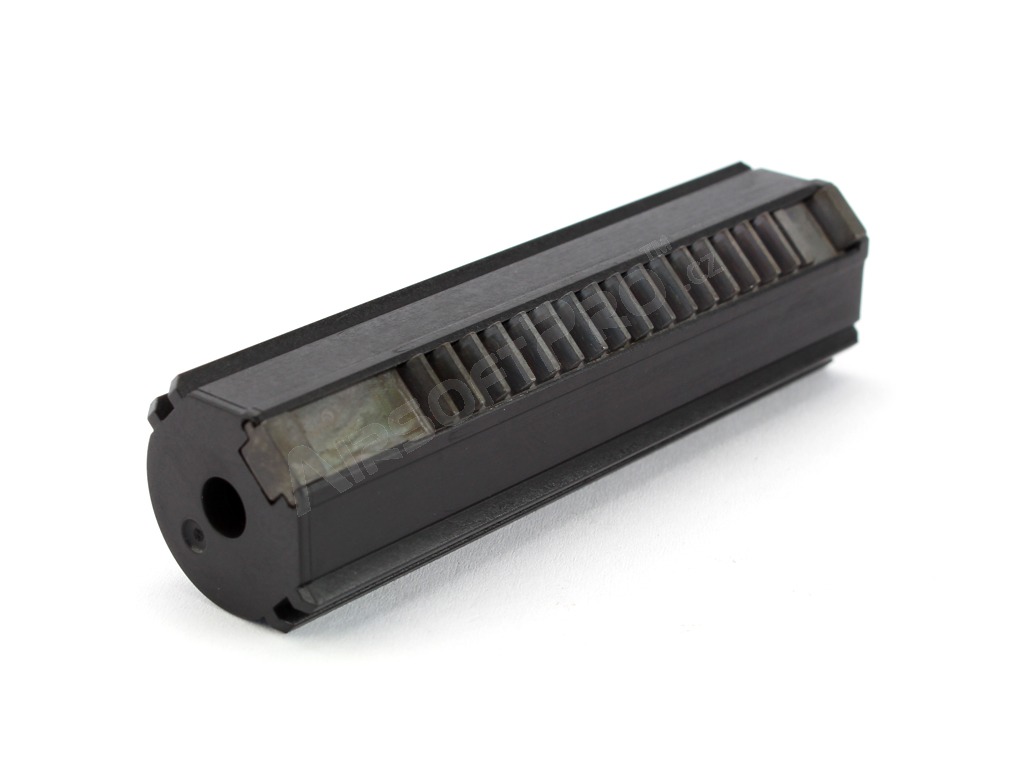 Piston 19 steel teeth [RetroArms]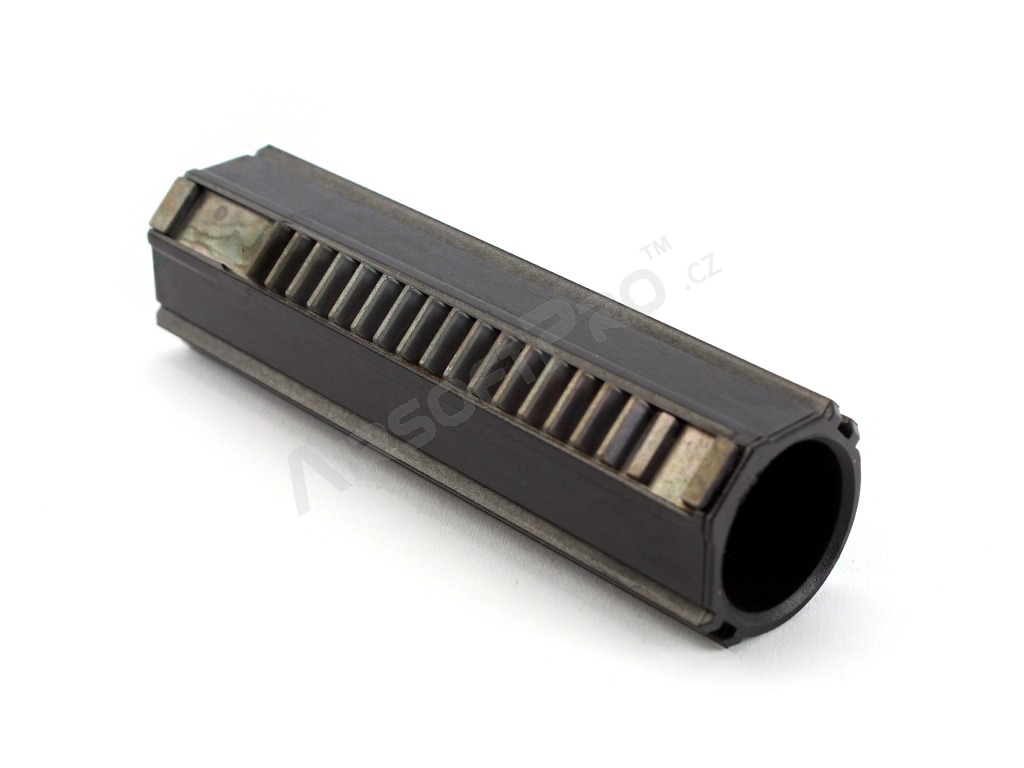 Piston 19 steel teeth [RetroArms]
Availability
5 pieces ready to ship
Description
The piston body is made of Polyamide PA6.6 with 30% carbon fiber and 5% Molybdenum. The plastic body is reinforced and modified to have a better life.
The steel teeth is made of 14260 (54SiCr6) spring steel. Before machining, the steel is annealed to remove internal stress, then the entire teeth rack is milled on a CNC machining center and tempered by hardening. The hardness of the teeth is 52 - 54HRC, which is ideal because the teeth are hard, but at the same time flexible and not brittle. The piston teeth has a second tooth omitted and the third tooth is cut in half to protect against the stucked BBs / choking of the gearbox.
Due to the Molybdenum additive used in plastic, the plastic body of the piston is not lubricated, but is used dry. Most plastics degrade after contamination with oil or grease, reducing strength.
We recommend applying grease only to the steel teeth.
Pistons can be used on the strongest springs.
---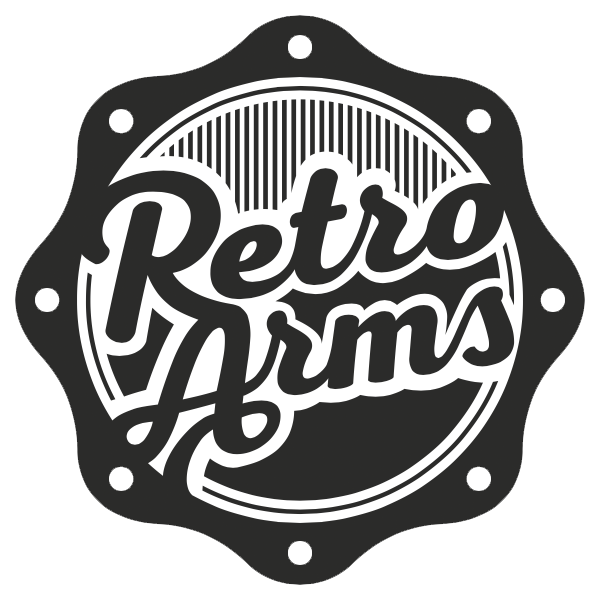 The RetroArms brand is based on the purely czech company Retro FACTORY s.r.o. Representatives of the company have experience with airsoft since 2001. In the beginning, the company was mainly a trading company, where the main activities were the design and commissioning of components for cooperation and assembly into functional units.

RetroArms does not compete with cheap chinese producers, but relies on the original design and high quality of manufactured parts.

Since 2013, it has a new production hall, CNC machine tools for machining complex components, a parts warehouse and a team of experienced workers and developers.