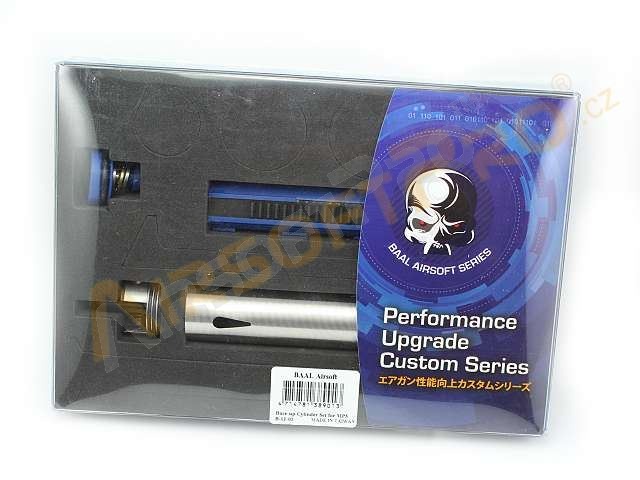 NBU set with metal full teeth piston for MP5 [BAAL]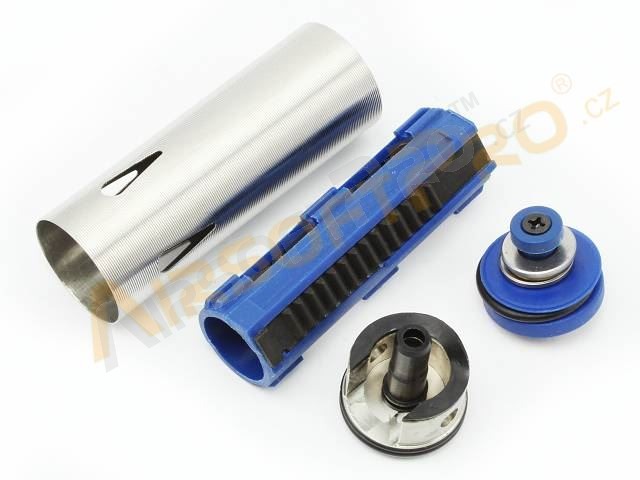 NBU set with metal full teeth piston for MP5 [BAAL]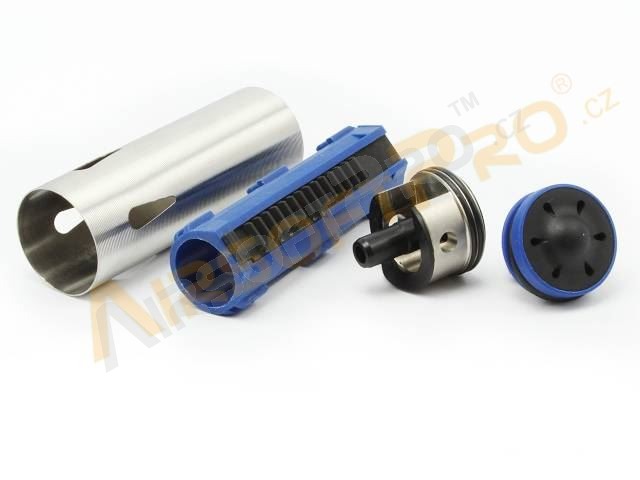 NBU set with metal full teeth piston for MP5 [BAAL]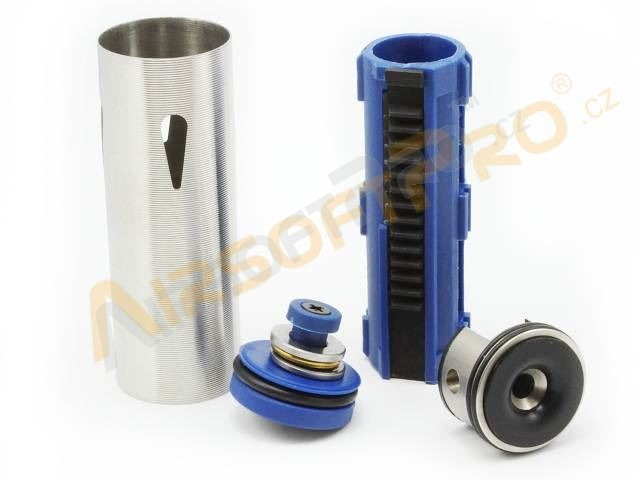 NBU set with metal full teeth piston for MP5 [BAAL]
Description
Full NBU air system for power increase of the MP5 AEG. Recommended barrel 150-300 mm. Set include:
chromium-plated cylinder
polycarbonate back pressure silent piston head with the bearing
stainless cylinder head with double O-rings
acetal nozzle with O-ring
Light polycarbonate piston with the full metal teeth.

What is NBU? : NBU parts have increased inner diameter to hold more air capacity. It is ussually cylinder, piston head, cylinder head and nozzle. Typically sold as a complete set.  It is recommended use M120 springs or higher to reach proper effect.
---