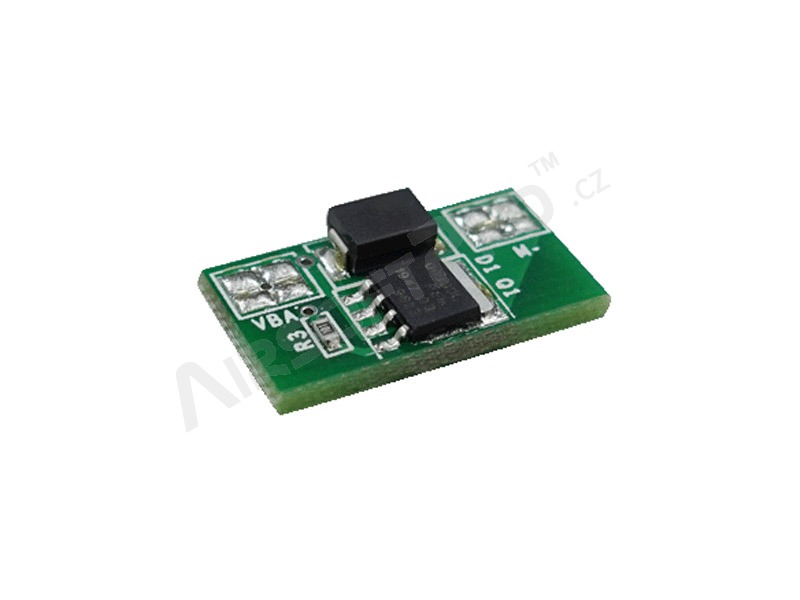 MOSFET AceMOS NANO [ACETECH]
MOSFET AceMOS NANO [ACETECH]
Availability
> 10 pieces ready to ship
Description
Hi-Power NANO mosfet driver Acetech designed for airsoft electric replicas (AEG).
The MOSFET has built-in circuit protection to avoid mosfet suffered BEMF (Back Electromotive Force) damage and is designed to increase trigger response while also reducing the amount of heat generated. Can be used with the Dean-T connector to reduce impedance. The NANO MOSFET has low internal resistance (in parallel) only 0.0009 Ohms and it is suitable for the maximum current 40A.
The package contains heat shrink tubing for the NANO MOSFET after the cables are soldered (cables are not included).
SPECIFICATIONS
Internal resistance (in parallel): 0.0009 Ohms
Maximum Input Voltage: 16 V
Maximum Current: 40 A
Dimensions : 19 x 10 x 4.7 mm
---
Acetk Corp Ltd. (Acetech) is the Airsoft accessory manufacturer who specializes in airsoft tracer units, chronographs, airsoft gun controlling system and auto target system. Acetech exports products worldwide. Acetech produces the brightest various tracer units for different uses. Acetech tracer units are designed for airsoft guns, pistols and even to enable users to install them in their silencers, which could turn their silencers to be unique tracer units.