Full CNC M4 HopUp chamber with MBLOCK®
Availability:
Not in stock
Description
We are the longest-operating company producing airsoft parts on the Czech market. During that time we have developed a lot of interesting technical solutions. Next of them is brand new chamber for M4 series. Quality chamber is an important for a stable and good performance of an AEG. Only metal machined chambers provide the highest precision and the best sealing.
This is a genuine solution, which combine HopUp chamber function and gearbox anti-brake device: MBLOCK®. Entire unit is made of an aluminum alloy with anodized finish. This is not a re-brand, a repackaging of a product from another manufacturer. The chamber was built in the Czech Republic on the precision CNC machines.
Gearbox break is one of the most serious and most expensive failures. It is caused by several factors: Blank firing without BBs, poorly sealed weapon, faulty component, extremely high ROF, very strong spring and finally shooting at low temperatures. Incidence of these failures will increase, because of the increasing popularity of upgrade components
Offered chamber has ambitions to reduce risk of gearbox break, or minimalize the consequences of this fatal defect. It is designed to fill the space between the gearbox and outer barrel. Vibrations are transmitted into the chamber, then the rubber seal and to the outer barrel.
It is required to loose a barrel with the delate ring. Insert chamber and then fasten barrel and delat ring back. Delta ring key is included in the product packing. This assembly method proof perfect chamber fit without a wooble and space. Watch the videos for the clear view.
HopUp is adjusted by the red metal ring. It can rotate almost 360 degrees and pressure regulation is thus very smooth and responsive. The package include quality HopUp rubber AimTop 50°. But of course the user can use the original or any other AEG HopUp buckings and achieve even better performance.
The main characteristics are as follows:
Exact production on CNC machines.
The unique design of the Czech manufacturer.
The combination of chambers and and gearbox anti-brake device.
Sensitive control rotating metal ring.
Resistant body with quality anodized finish.
Good seal.
Compatibility with the original nozzle. (The optimal length is around 21.4 mm)
Compatibility with aluminum nozzles AirsoftPro
Barrel center ring
Each packing include:
Brass centering ring.
Two screws for the inner barrel fasten.
Rubber pad for shock absorption.
Durable HopUp bucking.
Pressure roller.
Metal wrench for the foregrip delta ring
Chamber was tested on M4/M16 series: Dboys, APS, CYMA, G&P, A&K, P&J. But we expect this fit into other brands. We will be glad if you inform us about your experiences, where you can or can not install this chamber. Not fit in ICS brand.
MBLOCK™ (Mechbox Block) is a registered trade mark for our garbox reinforcement mechanism.
Legal notification:  This product and its technical solutions were patented by Office of Industrial Property CR !


MBLOCK™ name, related to airsoft components, is Jan Chyba, AirsoftPro.cz company registered trade mark.  It is prohibited to use it by different company on airsoft products.
---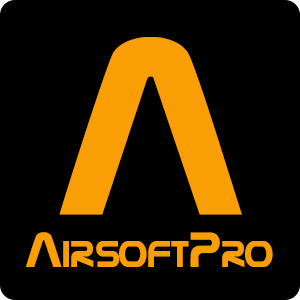 AirsoftPro
We are in airsoft business since year 2007. We listen customer's needs and try to bring goods with reasonable prices. We gather informations from 15 years of experiences with airsoft. Our AirsoftPro brand spare and upgrade parts are well known in Europe airsoft market.
Currently our shop is the most popular aisoft shop in the Czech Republic with the excellent feedback. See www.heureka.cz. In 2016 we run new modern eshop and working on warehouse logistic improvements to faster orders packing.