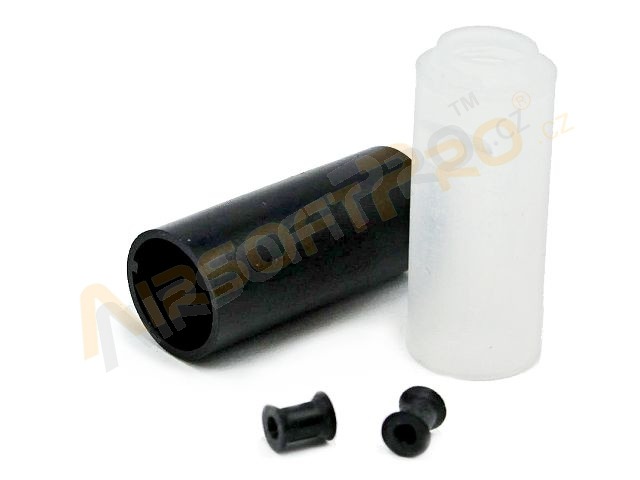 60° Shark HopUp rubber - 1x rubber, 1x sillicon [MadBull]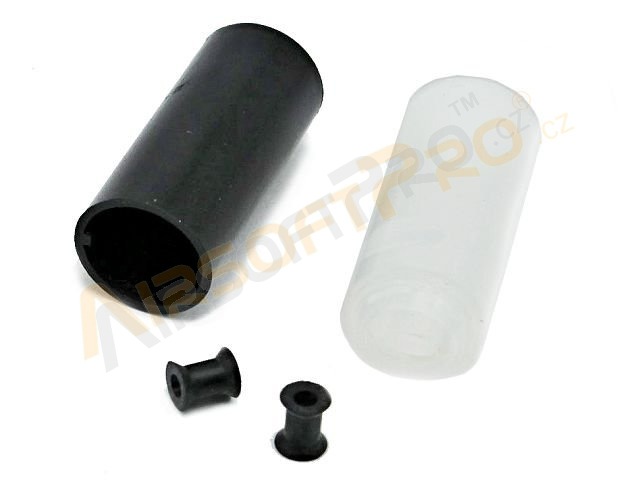 60° Shark HopUp rubber - 1x rubber, 1x sillicon [MadBull]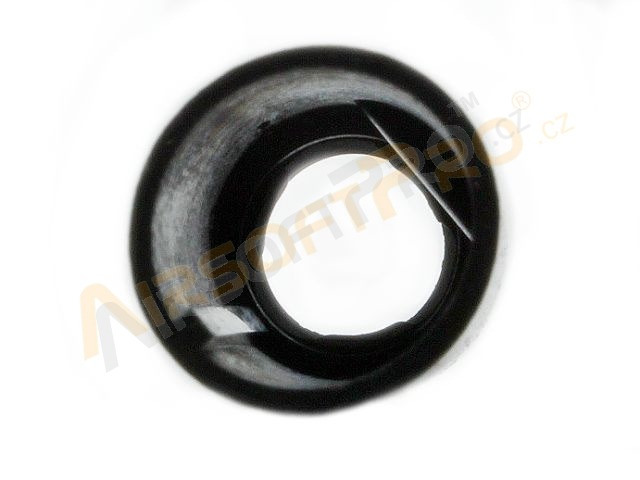 60° Shark HopUp rubber - 1x rubber, 1x sillicon [MadBull]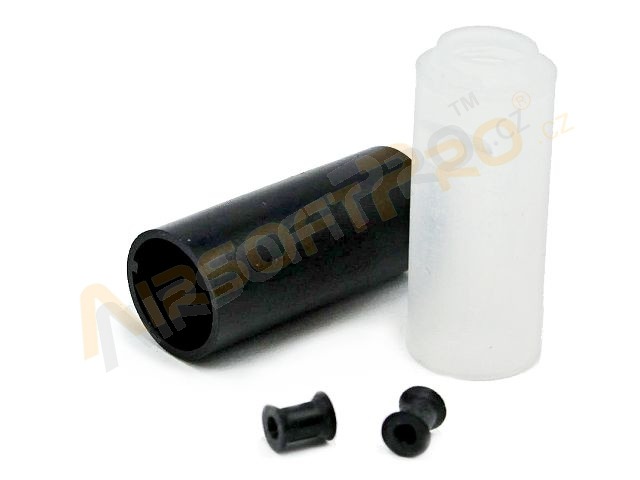 60° Shark HopUp rubber - 1x rubber, 1x sillicon [MadBull]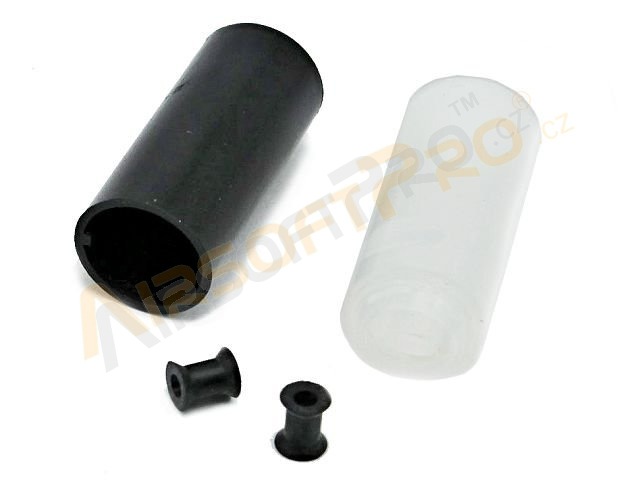 60° Shark HopUp rubber - 1x rubber, 1x sillicon [MadBull]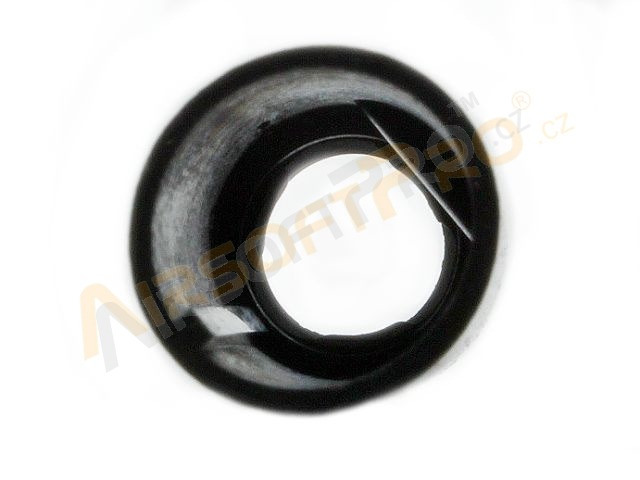 60° Shark HopUp rubber - 1x rubber, 1x sillicon [MadBull]
60° Shark HopUp rubber - 1x rubber, 1x sillicon
Availability
> 10 pieces ready to ship
Description
The 60 degree Hop-Up rubber is a little softer that the normal 80-90 degree hop-up rubbers. Thanks to this it is easier to install and use.
The hop-up rubber is made of silicone thanks to what is keeps its properties even in low temperatures while it does not become hard just like in the case of normal rubber. It performs perfectly in both, typical and below zero temperatures.
Thanks to the application of the special blocking system known as the "Shark Hopup", there can be only one BB pellet in the chamber. In some cases, thanks to this hop-up rubber, the replica gains better FPS properties.
Package contains:
sillicon hopup bucking
rubber hopup bucking
2x stability snob
Madbul official webpage:
http://madbull.com/catalog/en/shark-hopup-bucking-x2-fishbone-spacer-x2.html
---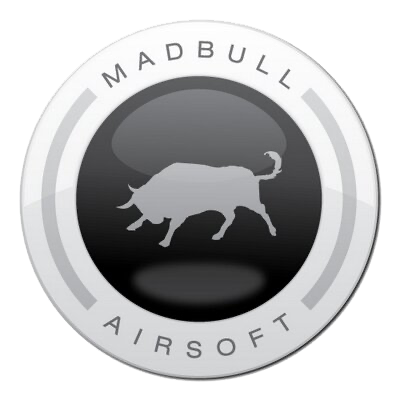 MAD BULL Airsoft
was established in 2004 in Taiwan. It is a world famous company that manufactures upgrade parts for AEG and GBBR's. Madbull has licensing from real steel companies like Noveske, Troy, Stark, Vickers Tactical, Barrett, Daniel Defense and Adam's Arms. They produce a wide variety of inner parts such as barrels, hop-ups, cylinders, springs, grips, silencers etc.
100%
Rated by 2 customers
CUSTOMER REVIEWS (0)
No one has reviewed yet