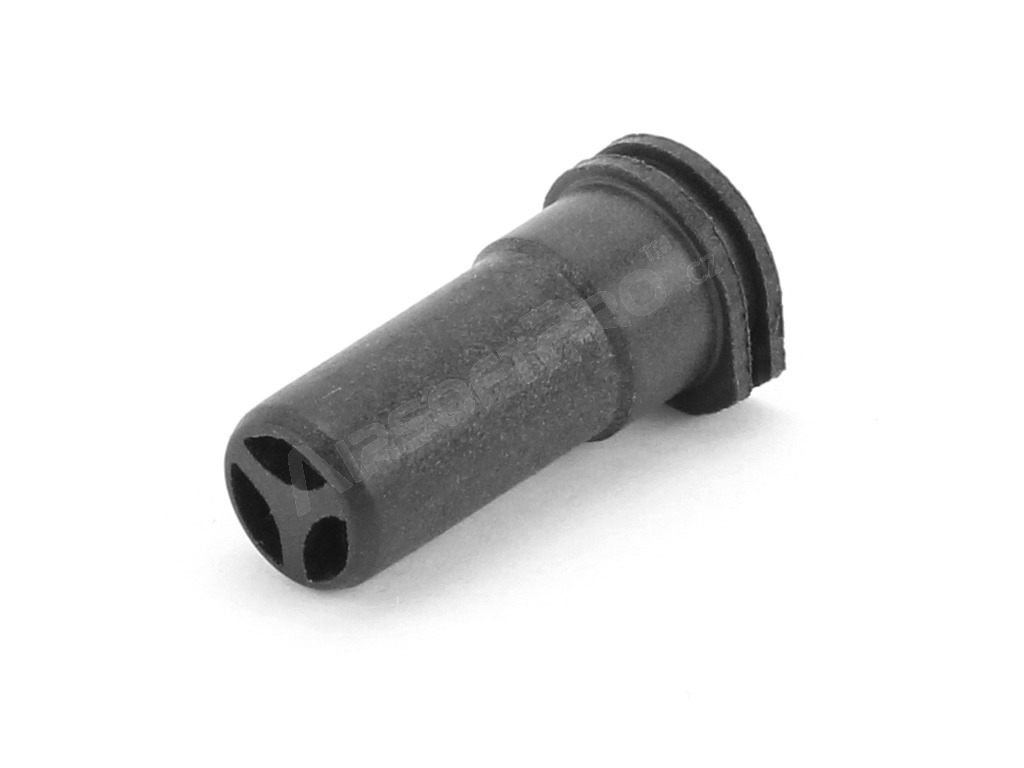 Ppolycarbonate flabelliform nozzle for AK - 19,75mm [SHS]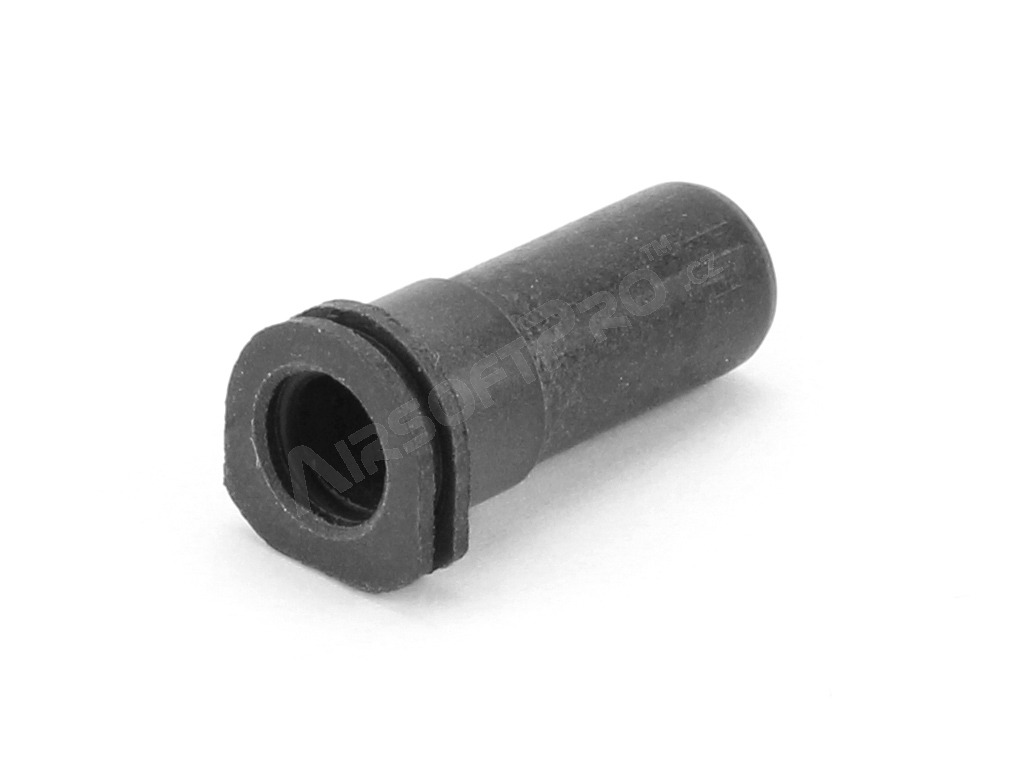 Ppolycarbonate flabelliform nozzle for AK - 19,75mm [SHS]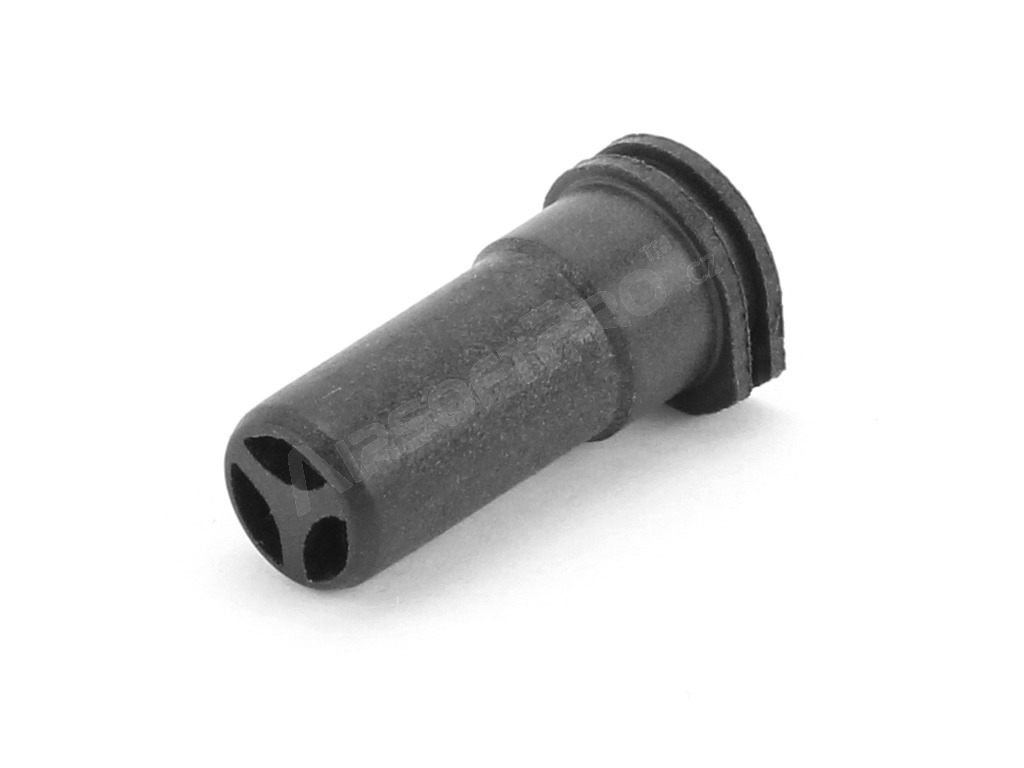 Ppolycarbonate flabelliform nozzle for AK - 19,75mm [SHS]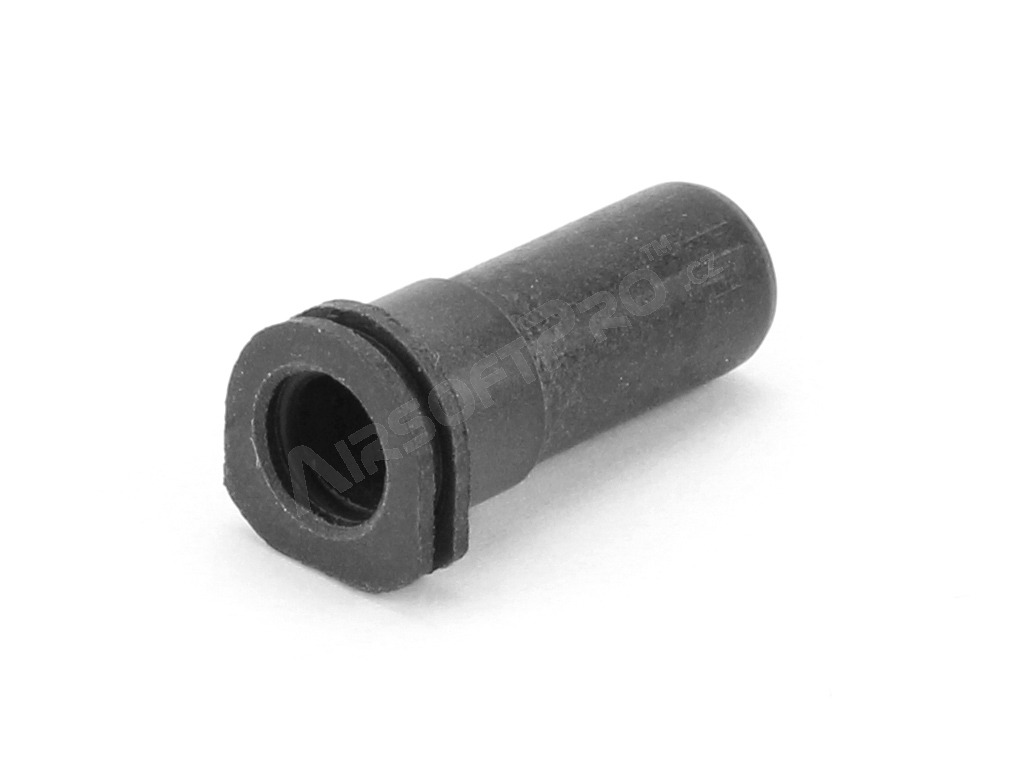 Ppolycarbonate flabelliform nozzle for AK - 19,75mm [SHS]
Ppolycarbonate flabelliform nozzle for AK - 19,75mm
Availability
5 pieces ready to ship
Description
Polycarbonate nozzle from SHS refers to the first nozzles of the legendary gun manufacturer - Tokyo Marui.
It is characterized by a partition in its front part, which has two purposes:
It slides the BB deeper into the chamber - about 1.1 mm. This ensures that the BB is well positioned in the chamber.
And above all, it prevents the BB from sticking to the nozzle throat. Electric guns, when the piston moves backwards, suck in air through the hole in the nozzle, among other things. This is very limited in conventional nozzles, because the BB gets "pinched" against the throat and a slight vacuum is created, which brakes the piston. Especially in high rate-of-fire guns, this is a problem. This polycarbonate nozzle allows air to smoothly flow into the cylinder.
The length is 19.75 mm and is therefore suitable for AK rifles. However, some manufacturers use longer nozzles for AKs. So make sure this one is suitable before buying. If not, you can try the longer AK nozzle (20.7 mm), which is also available.
---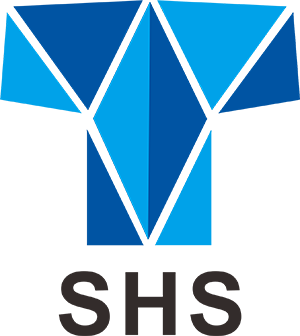 SHS Airsoft is one of the leading airsoft suppliers from Hong Kong, selling a large variety of AEG upgrade parts. It's very well known for their well-priced upgrade parts, such as their motors, gearboxes, gear sets, cylinders, barrels and hop-ups.
SHS also includes the Super Shooter brand (premium SHS parts) and PPS (accessories and parts for gas and sniper rifles).