Description
The torque of the gears is logically trasmitted on the bearings. If you have stronger spring, the torque is bigger and standard plastic bearings couldn`t survive so heavy load. This is reason why we offer metal bearings. Ball bearings icrease mainly rate of the fire and provide maximally smooth gear movement.
| | |
| --- | --- |
|  Material |   Carbon steel DIN100 Cr6. |
|  Application |   For 8mm gearboxes (Except No.6). |
|  Purpose |   For max.smooth gear move and higher ROF. |
|  Weight |  4,2g/all |
|  Qty per package |  6 pcs of the bearings. |
---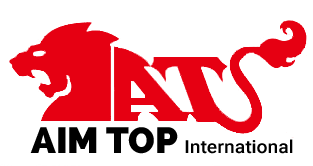 AIM TOP International
was founded in 1993 in Taiwan as an leading manufacture for Airsoft and paintball components. AIM Top is known for their AEG platform as their most known products are their clone AEG's. They also sell upgrade parts for the AEG and produce consumables like Green gas and BB's.