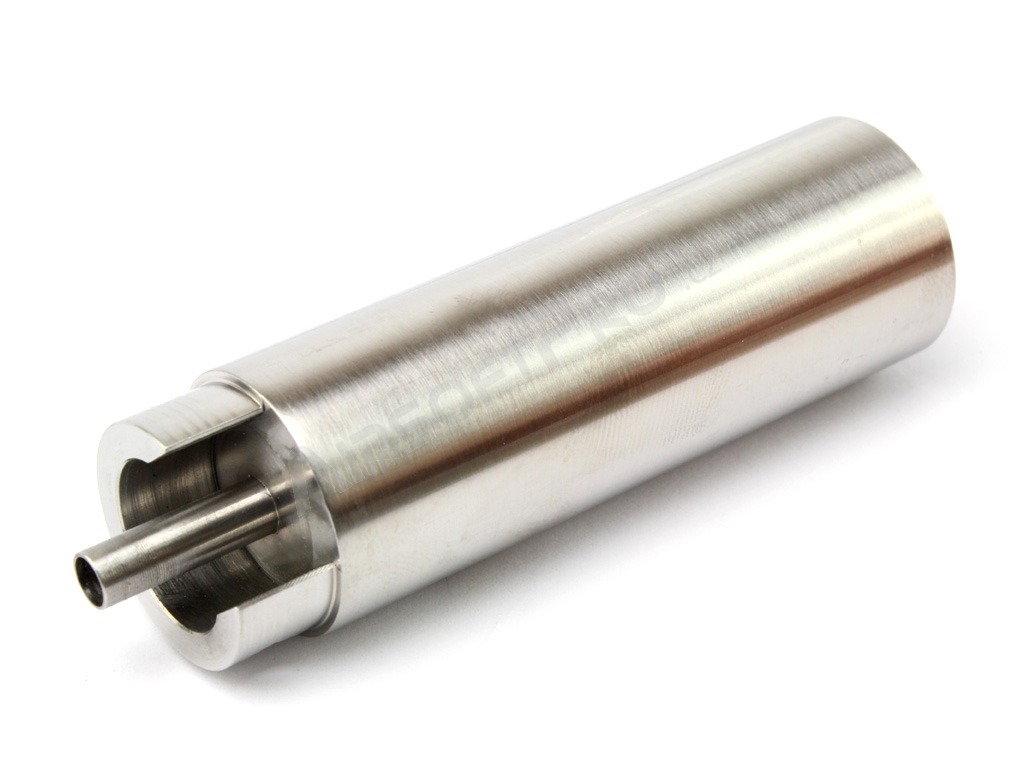 Cylinder with integrated head - full, V2 [Shooter]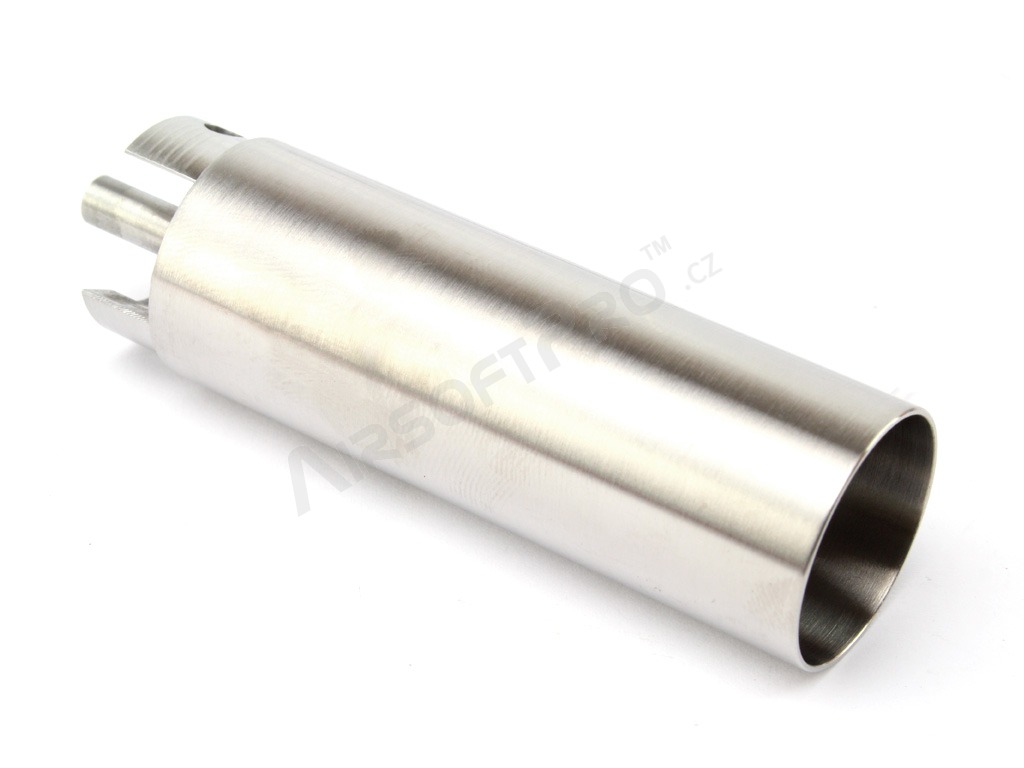 Cylinder with integrated head - full, V2 [Shooter]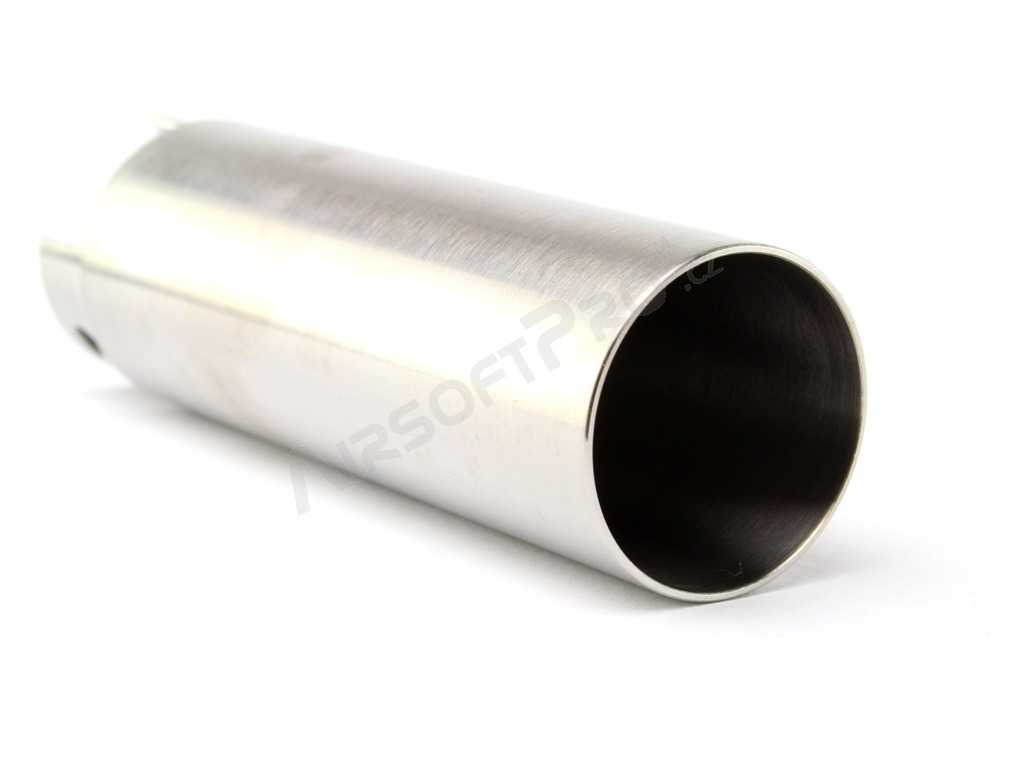 Cylinder with integrated head - full, V2 [Shooter]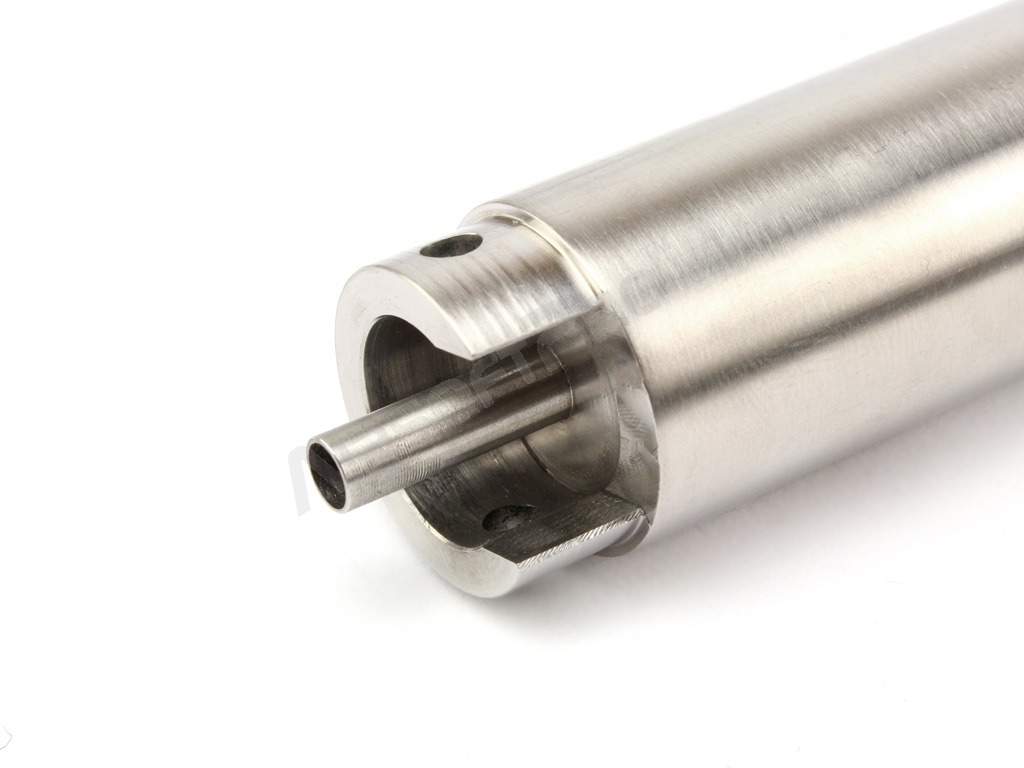 Cylinder with integrated head - full, V2 [Shooter]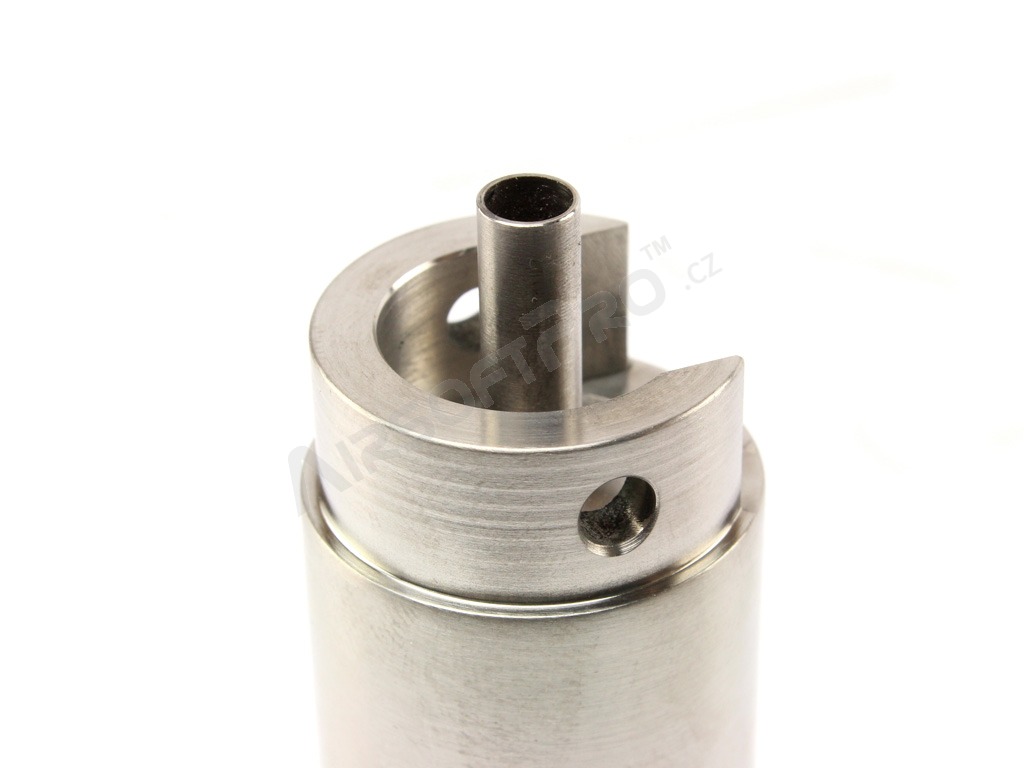 Cylinder with integrated head - full, V2 [Shooter]
Cylinder with integrated head - full, V2
Availability
> 5 pieces ready to ship
Description
Cylinder for electric guns which includes the cylinder head. Made from a single piece of stainless steel. Advantage is maximum sealing and the perfect alignment. At the bottom of the cylinder is a rubber pad. The cylinder has smooth surface. The cylinder is not NBU and fit it classic piston head and nozzle.
The part is designed for gearboxes version 2, and require to use 370 mm or longer barrels.
We are not able to test compatibility with all gearboxes. Meanwhile, we can confirm that the cylinder fits CNC gearboxes and is not suitable for gearboxes DBOYS a AimTop.