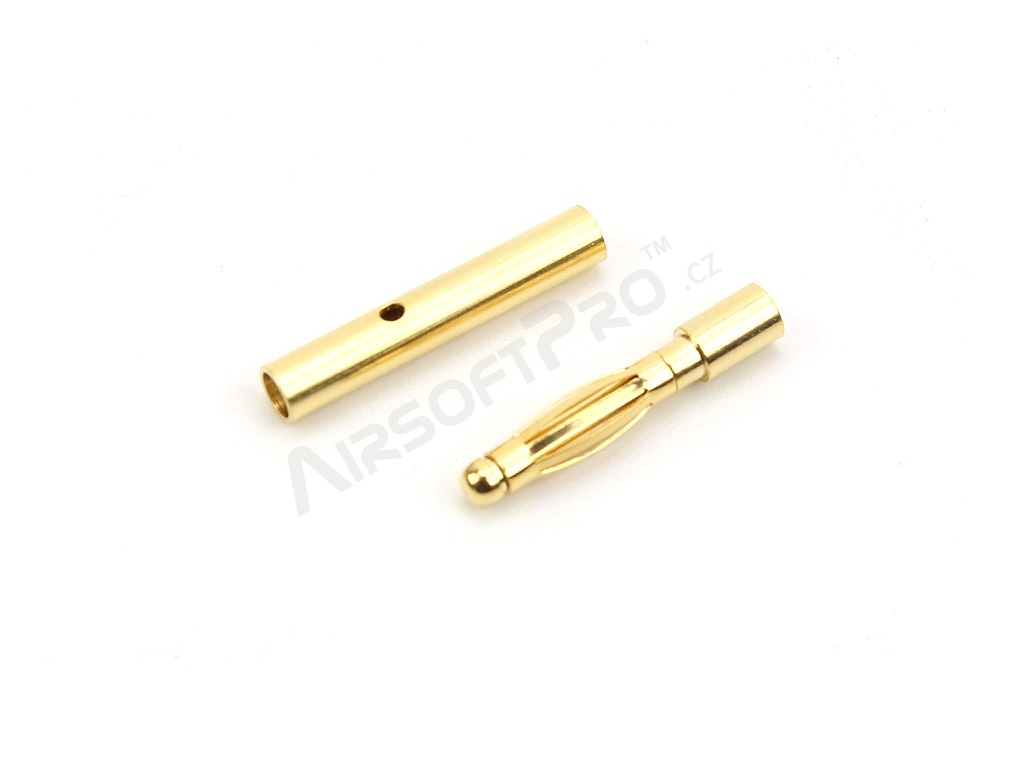 Bullet gold plated connector 2mm - 1 pair [TopArms]
Bullet gold plated connector 2mm - 1 pair
Availability
> 10 pieces ready to ship
Description
2mm gold-plated female connector. One pair. It is suitable for currents up to 20A, but can handle up to 45A for a short time.
Outer diameter of the tube: 2.5mm
Length: 14.6 mm
Cables up to a cross section of max 1.5 mm2 (16AWG) can be used. After connection, it is advisable to insulate with a shrink tubing.
---