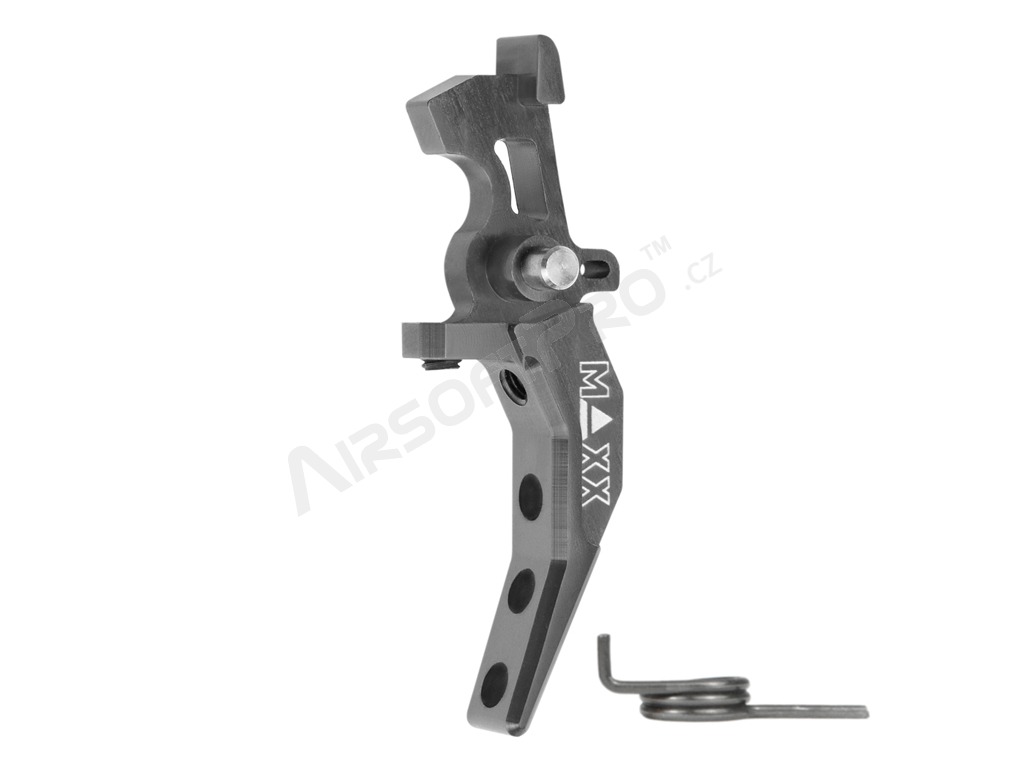 CNC Aluminum Advanced Speed Trigger (Style C) for M4 - titan [MAXX Model]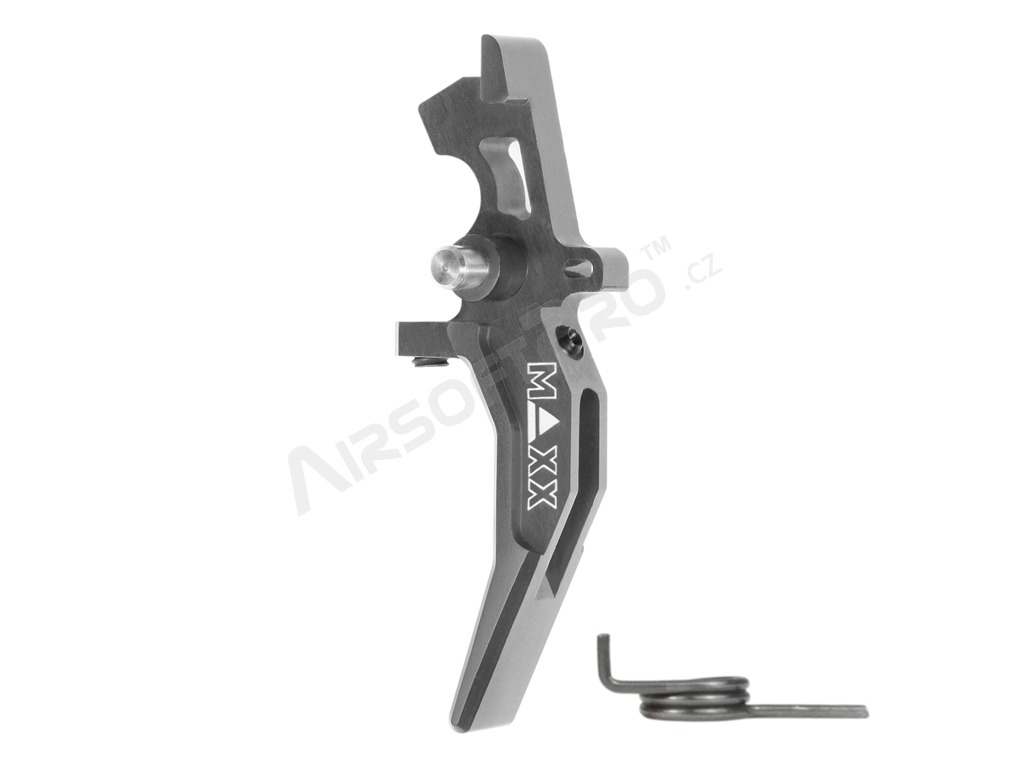 CNC Aluminum Advanced Speed Trigger (Style C) for M4 - titan [MAXX Model]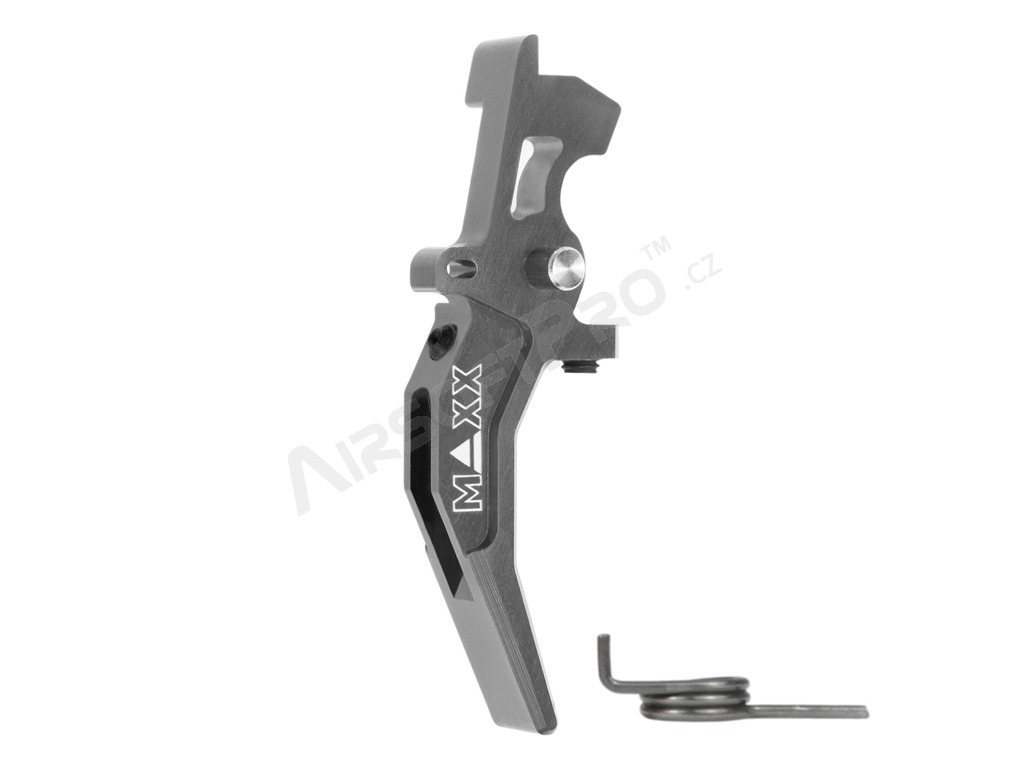 CNC Aluminum Advanced Speed Trigger (Style C) for M4 - titan [MAXX Model]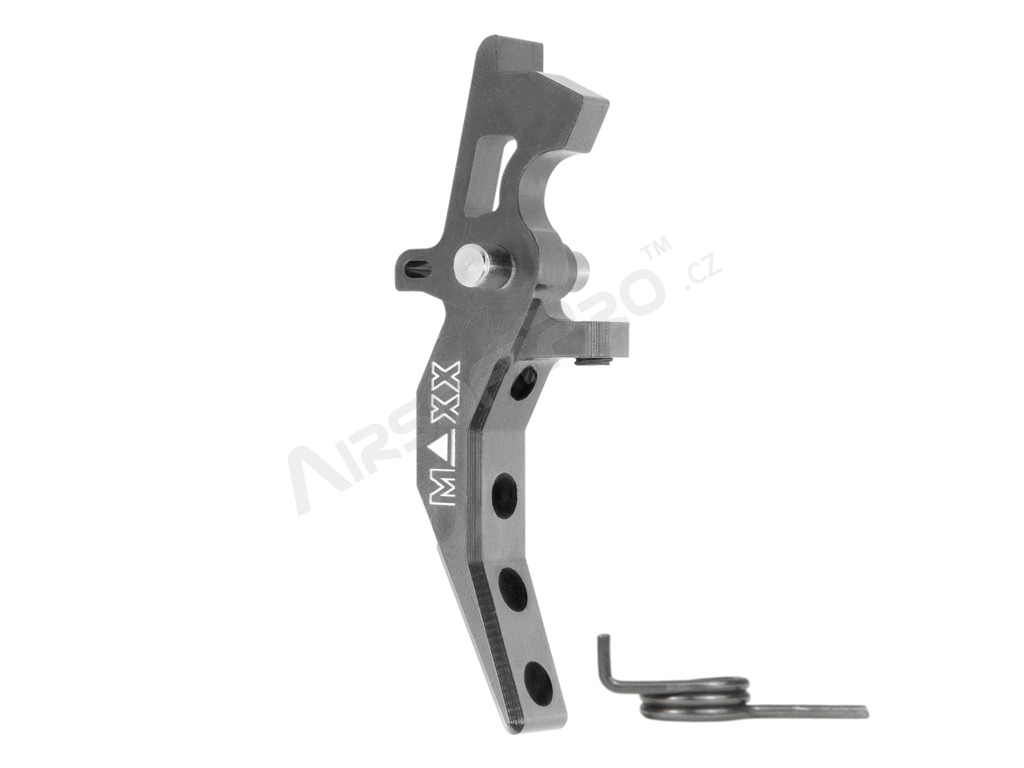 CNC Aluminum Advanced Speed Trigger (Style C) for M4 - titan [MAXX Model]
CNC Aluminum Advanced Speed Trigger (Style C) for M4 - titan
Availability
4 pieces ready to ship
Description
CNC Aluminum Advanced Speed Trigger is specially designed for fast response, smooth and consistent trigger pull on Ver. 2 Gear Box of M4/M16 series Airsoft AEG Rifles. Machined from a solid block of Aircraft Grade Aluminum with tight tolerances to provide better accuracy, consistency, and durability.
The trigger, unlike the previous Advanced variant, has two setpoints, so it is possible to set the trigger travel perfectly. At the same time, this eliminates the possibility of damage to the microswitches.
The Advanced Speed Trigger has multiple adjustment points to control travel, over travel, and to prevent damage to electronic switches on controller boards.
The Advanced Speed Trigger is completely compatible with the popular TITAN™ Electronic Module from Gate for Ver. 2 Gear Box.
The Advanced Speed Trigger is designed with relieve cuts to function in most Tokyo Marui™ spec. AEG and HPA systems.
The main pivot pin of the trigger is made from Titanium for maximum strength and durability.
The body of the trigger is CNC machined out of a solid block of Aircraft Grade Aluminum 6061.
The Aluminum and Titanium construction makes this trigger very light and durable.
Moreover, the trigger is carefully chamfered the edges and securely fitted with three rubber pads to ensure comfort, enhance traction and secure grip.
With the unique shapes, stylish design and colors, we will have an option to fit your style needs.
***For users convince the trigger spring is included.
SPECIFICATION
Overall Length: 47.75 mm
Overall Width: 7 mm
Pivot Pin Diameter: 3 mm
Material: Titanium/Aluminum 6061
INCLUDES
1 x CNC Aluminum Advanced Speed Trigger
2 x Setscrew
3 x Rubber Pad
1 x Titanium Pivot Pin
1 x Steel Trigger Spring
---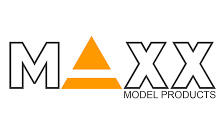 MAXX Model Products, Inc.
began in 2001 as a company known by Microheli.com based in Canada. Maxx model designed and manufactured high quality upgrade parts and accessories for RC Helicopters, Drones, and Cars. Starting in 2016, Maxx took its experience in high quality RC components and expanded to Airsoft. Maxx launched itself into the Airsoft market with the release of original M4 PRO hop-up unit. Through feedback from the community and constant improvements, they have achieved the most advanced M4 hop-up unit with the ME model. Taking what they learned in that process, Maxx now brings their attention to other platforms. With years of experience Maxx looks to manufacture more advanced and innovative products for the whole market. Maxx Model Products, Inc. is a registered business in Canada.