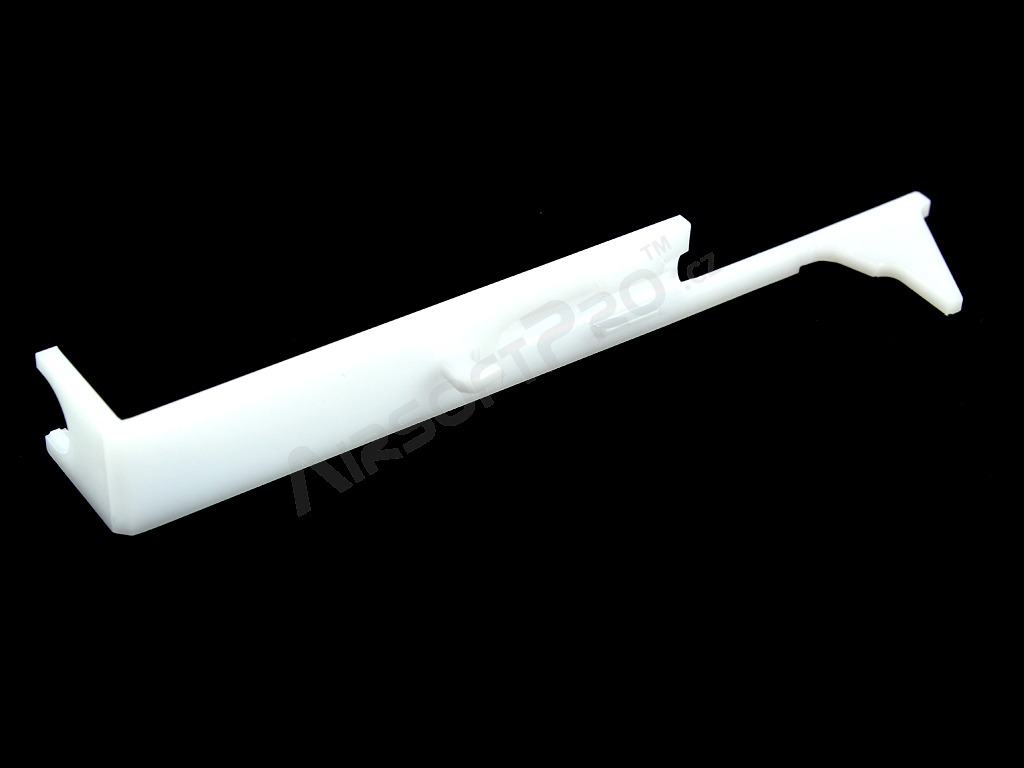 CNC POM Tappet plate - V3 [RetroArms]
CNC POM Tappet plate - V3 [RetroArms]
CNC POM Tappet plate - V3 [RetroArms]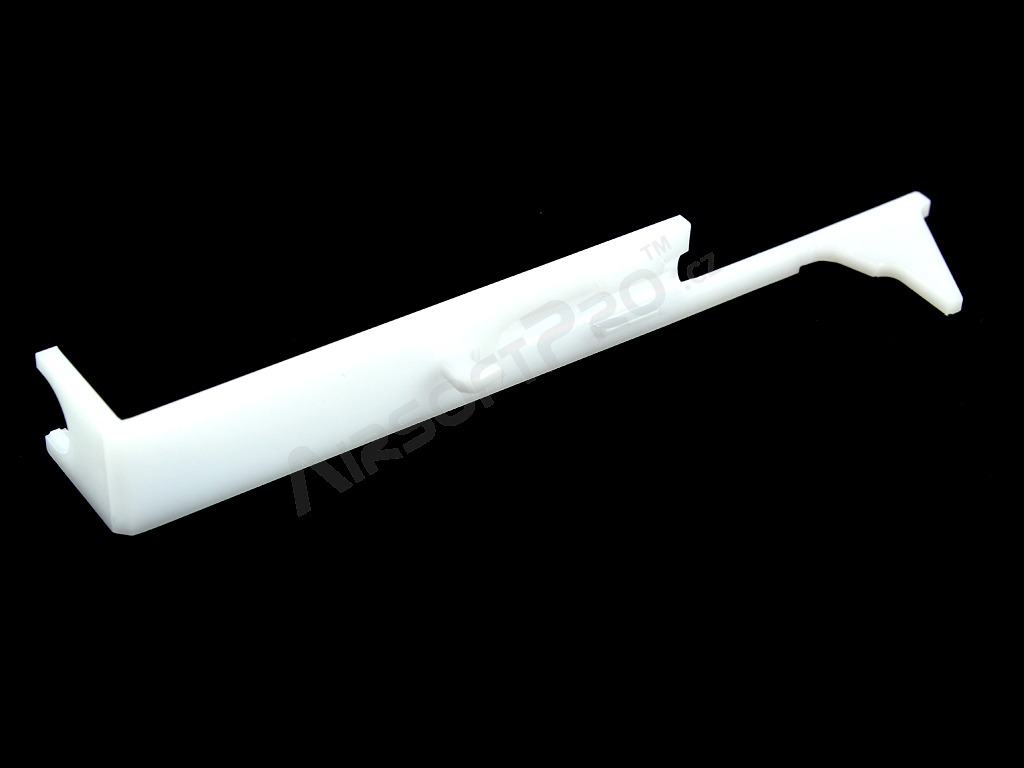 CNC POM Tappet plate - V3 [RetroArms]
CNC POM Tappet plate - V3 [RetroArms]
CNC POM Tappet plate - V3 [RetroArms]
CNC POM Tappet plate - V3
Availability
4 pieces ready to ship
Description
CNC POM Tappet plate for V3 gearbox. This plate, unlike the others, is made by CNC from a piece of material Ertacetel - C (Pom) . This material is very durable, flexible and has a huge endurance under high stress. It is an ideal material for this type of highly stressed gearbox part.
Higher resistance than standard tappet plate.
The front part of the tappet plate is absolutely vertical (perfect 90°), which allows the nozzle to fit properly and chamber to open correctly, which can solve the feeding problems. Also it better close the chamber, which can have a positive effect for FPS. Overall, it helps you to choose the right nozzle length.
Plate is designed for gearboxes in the Marui standard. It is therefore not suitable, for example, for ICS split gearbox.
---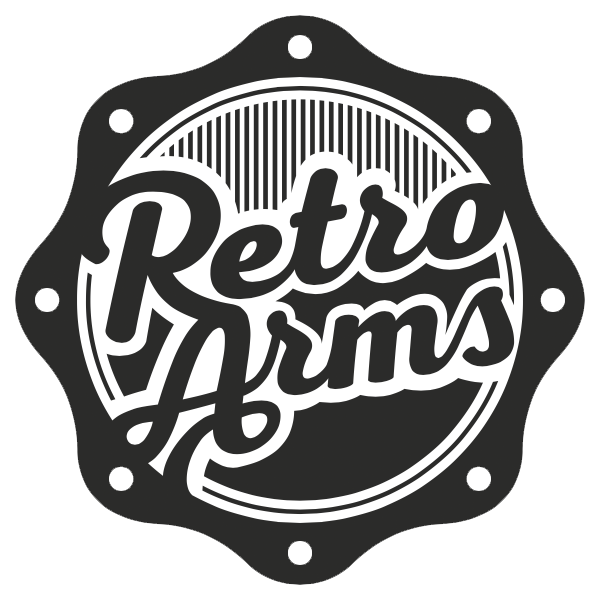 The RetroArms brand is based on the purely czech company Retro FACTORY s.r.o. Representatives of the company have experience with airsoft since 2001. In the beginning, the company was mainly a trading company, where the main activities were the design and commissioning of components for cooperation and assembly into functional units.

RetroArms does not compete with cheap chinese producers, but relies on the original design and high quality of manufactured parts.

Since 2013, it has a new production hall, CNC machine tools for machining complex components, a parts warehouse and a team of experienced workers and developers.