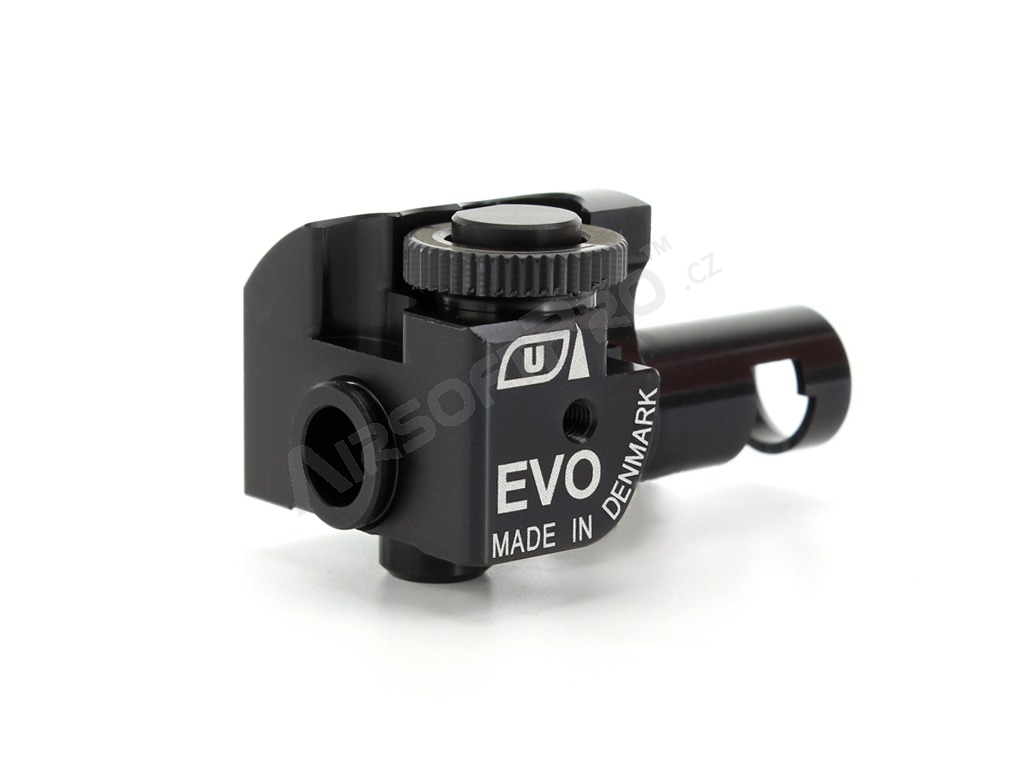 Ultimate EVO CNC Performance Hop-Up chamber [ASG]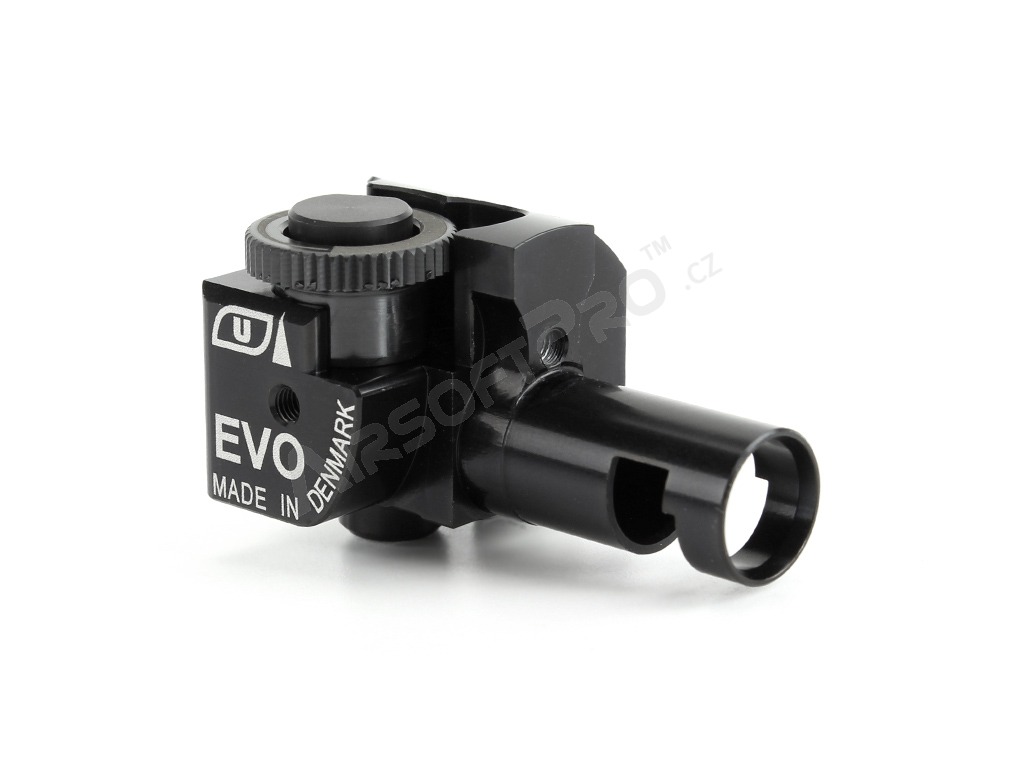 Ultimate EVO CNC Performance Hop-Up chamber [ASG]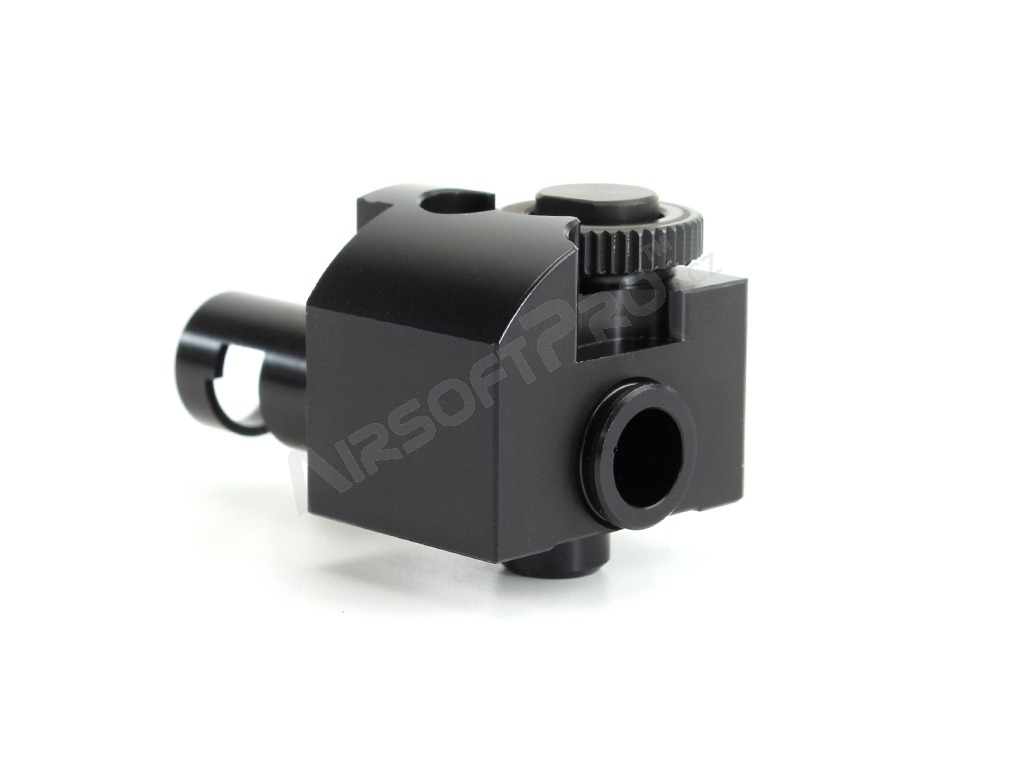 Ultimate EVO CNC Performance Hop-Up chamber [ASG]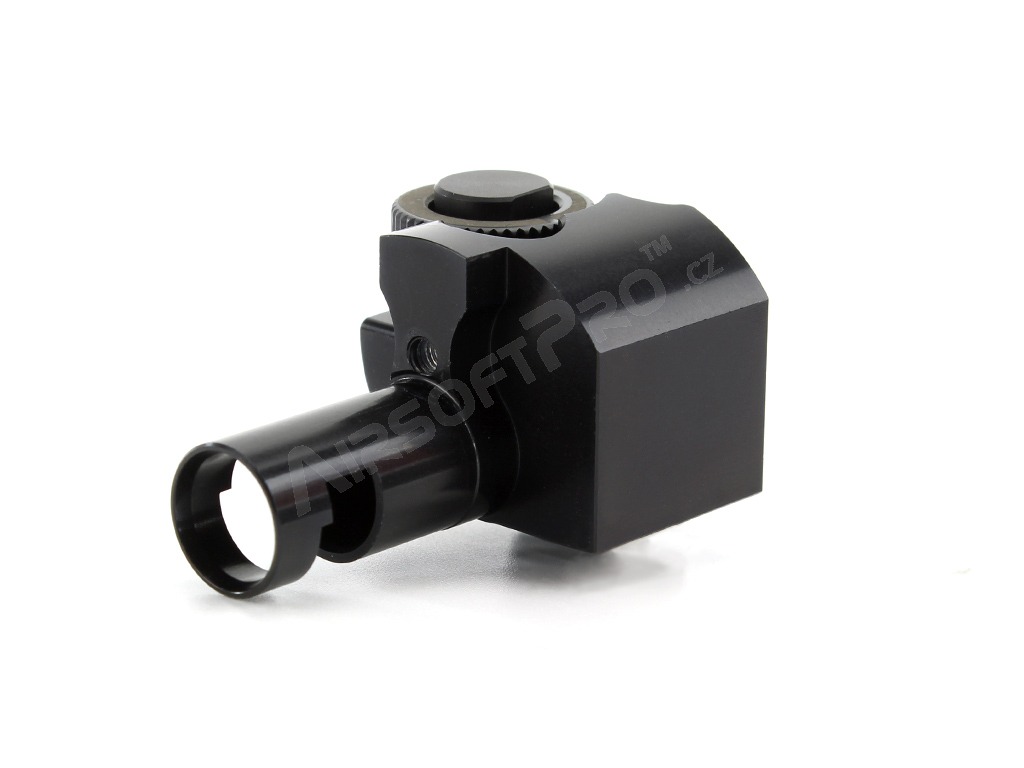 Ultimate EVO CNC Performance Hop-Up chamber [ASG]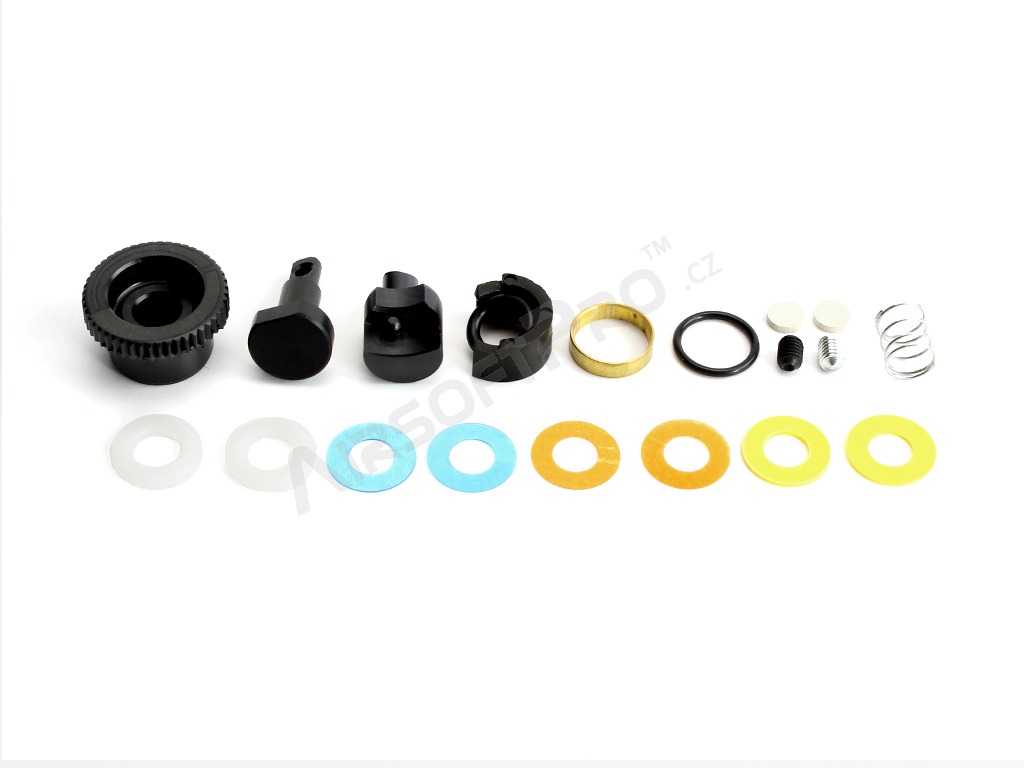 Ultimate EVO CNC Performance Hop-Up chamber [ASG]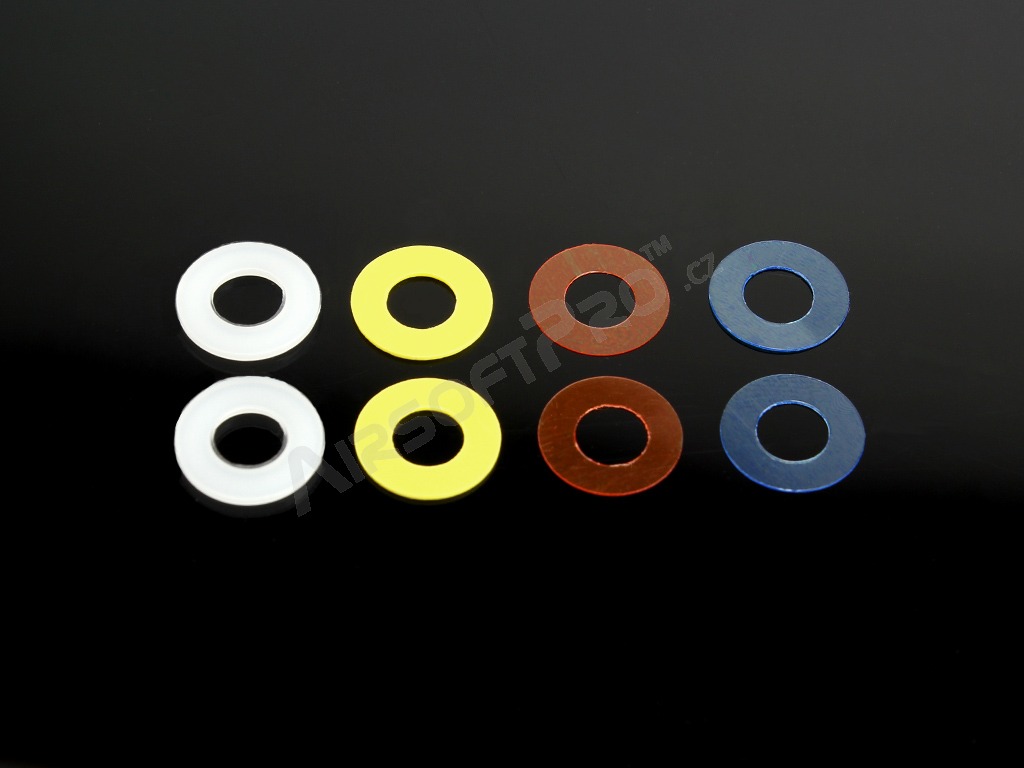 Ultimate EVO CNC Performance Hop-Up chamber [ASG]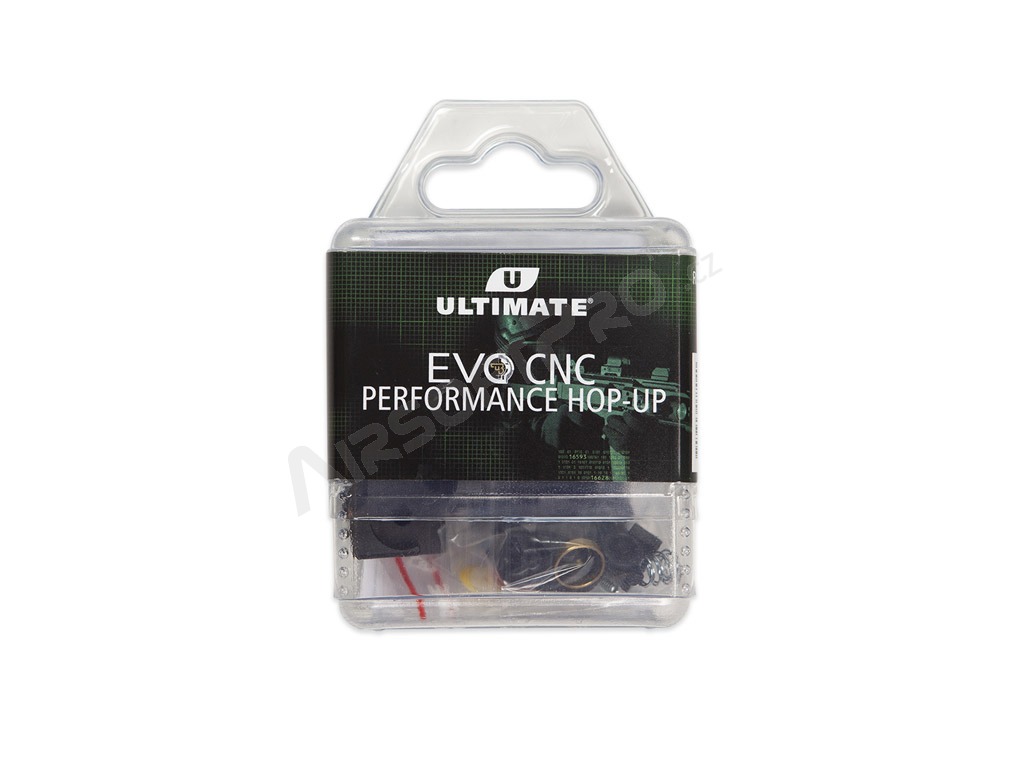 Ultimate EVO CNC Performance Hop-Up chamber [ASG]
Ultimate EVO CNC Performance Hop-Up chamber
Availability
4 pieces ready to ship
Description
The Ultimate EVO CNC Performance Hop-Up by ASG. A unique design created to enhance the performance of all models within the EVO family.
Constructed from a single piece of aerospace grade aluminium this revolutionary new hop-up offers a range and accuracy increase of up to 20%! Suitable for all BB weights and fully compatible with aftermarket hop up rubbers. This CNC unit features a fully customisable stepless hop-up adjustment with laser engraved increments allowing you to easily record the most effective setting for your EVO.
Easy to install in minutes, this essential upgrade allows you to perfectly tailor the hop setting to your individual EVO and will even improve 'flat hop' and 'r hop' installations. Like all of our EVO components the Ultimate EVO CNC Performance Hop Up is designed, developed and manufactured in Denmark to the highest standards, resulting in a high quality finish and a flawless shooting experience with a longer range and tighter grouping for the airsoft skirmisher or target shooting enthusiast.
New Generation of hop up design and performance "EVOlution". Designed and Made in Denmark.
Fully compatible with all hop-up rubbers and BB weights in the market.
Hop-up Chamber CNC machined out of a single piece of aerospace aluminum.
Up to 20% range and precision increasement.
Fully customizable hop-up engagement point.
Compatible with both AEG and HPA.
Stepless hop-up adjustment.
Easy detection of hop-up position with laser engraved hop-up adjustment wheel.
Virtually unlimited fine adjustment possibilities for ultimate adaptability and precision performance.
Easy installation, can be assembled and installed in minutes – Contains only 1 screw.
Engineered to improve the performance of flathop and R-hop solutions straight out of the box.
New additional adjustment hex bolt to fine tune the fit between the Hop-Up bucking and gearbox nozzle.
---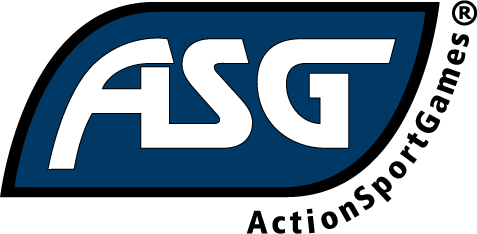 ActionSportGames (ASG)
is a worldwide leader in the business of replica firearms and accessories manufacturing – including Airsoft guns, Airguns, CO2 guns and firearms replicas. They specialize in 1:1 scale replica guns and accessories for fun, action, sports, entertainment and collection. Their assortment consists mainly of licensed models and exclusive subbrands of ActionSportGames® A/S. One of ASGs goals is to become the preferred supplier in the firearms replica business through worldwide license agreements, quality brands and premium service – before, during and after sales. Cooperation with CZ of the Czech Republic is a good example of how successful such a partnership can be, since most of CZs production firearms are now represented as both Airsoft guns and Airguns.