-30 %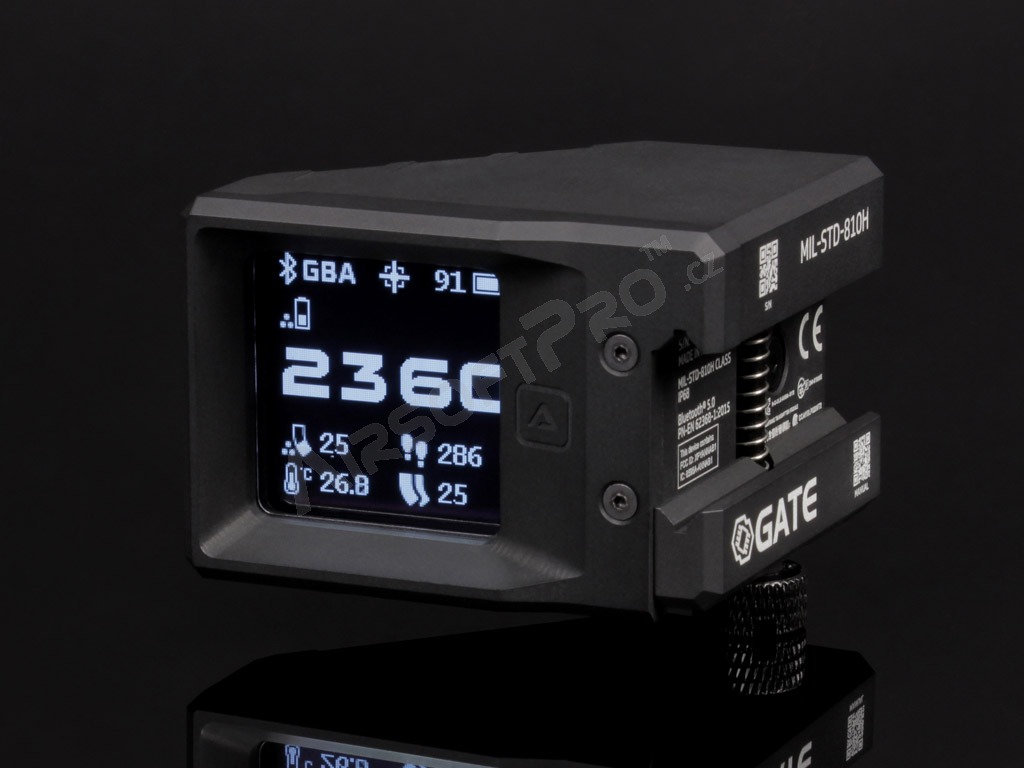 STATUS Tactical computer - Matt Black [GATE]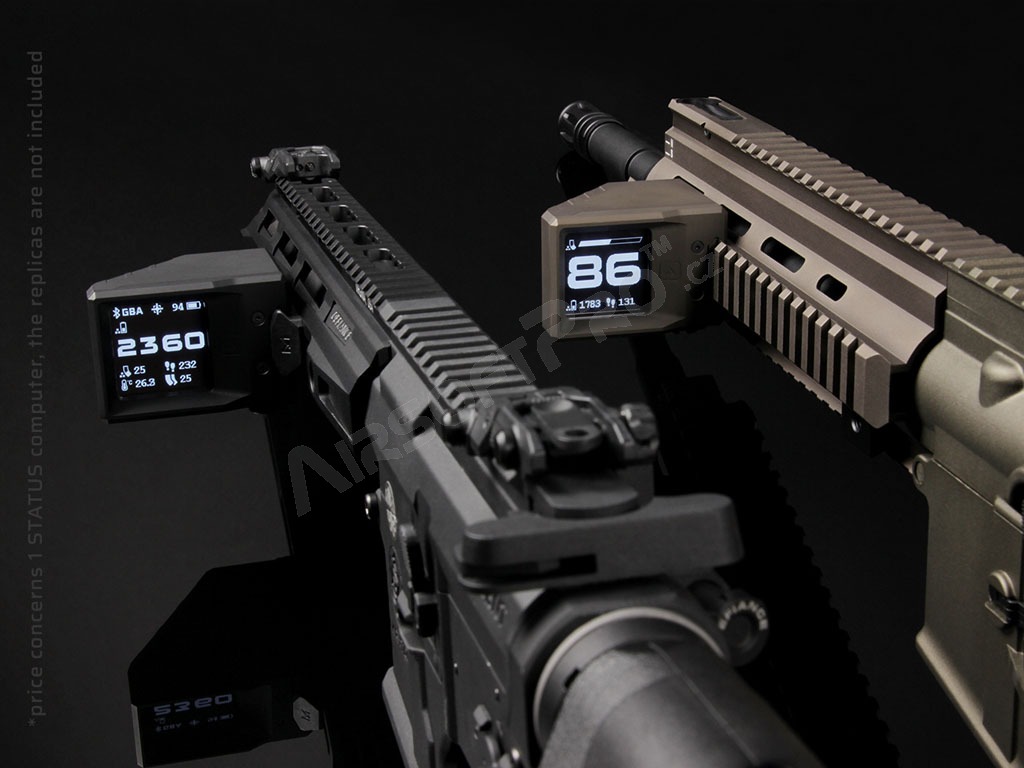 STATUS Tactical computer - Matt Black [GATE]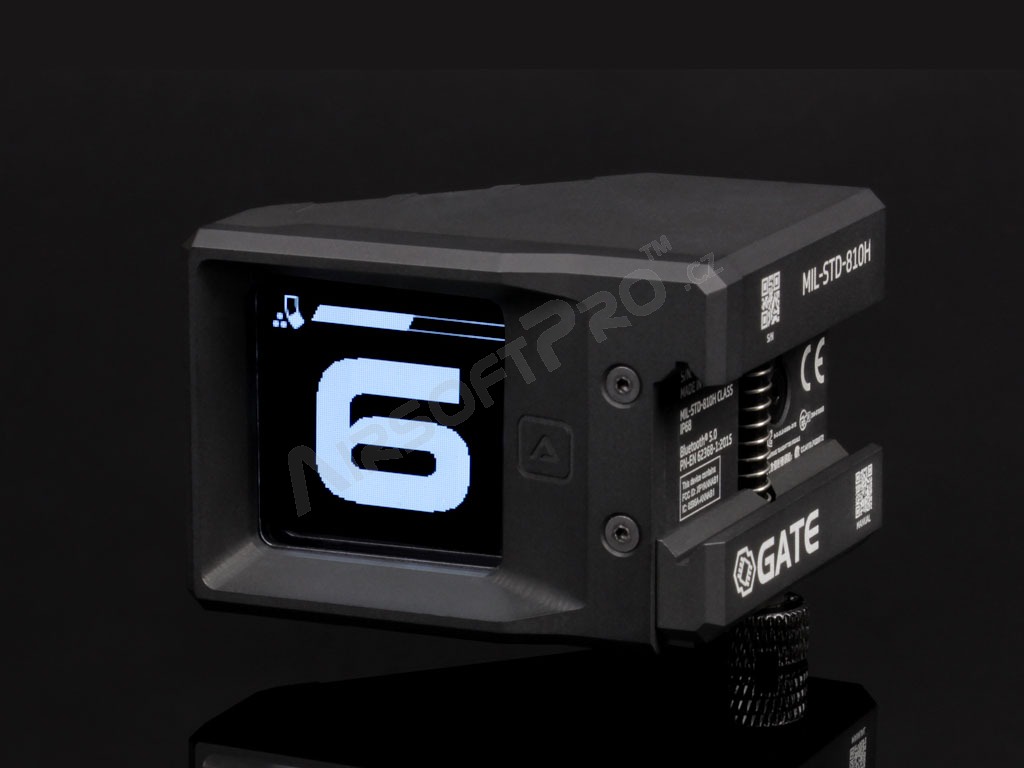 STATUS Tactical computer - Matt Black [GATE]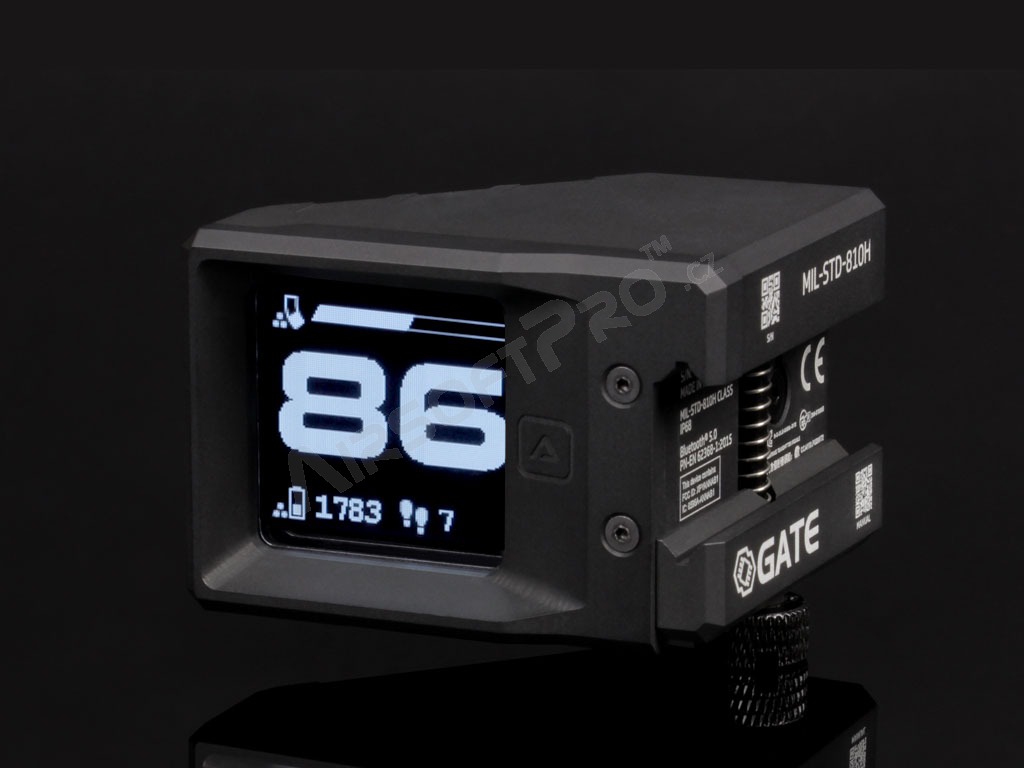 STATUS Tactical computer - Matt Black [GATE]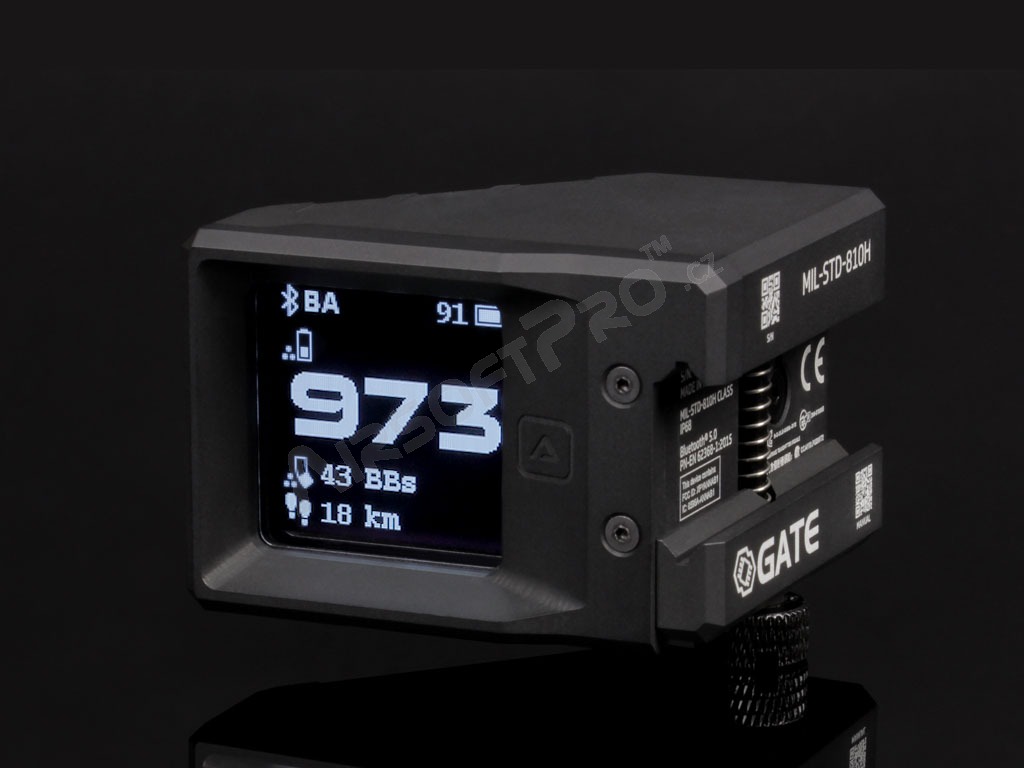 STATUS Tactical computer - Matt Black [GATE]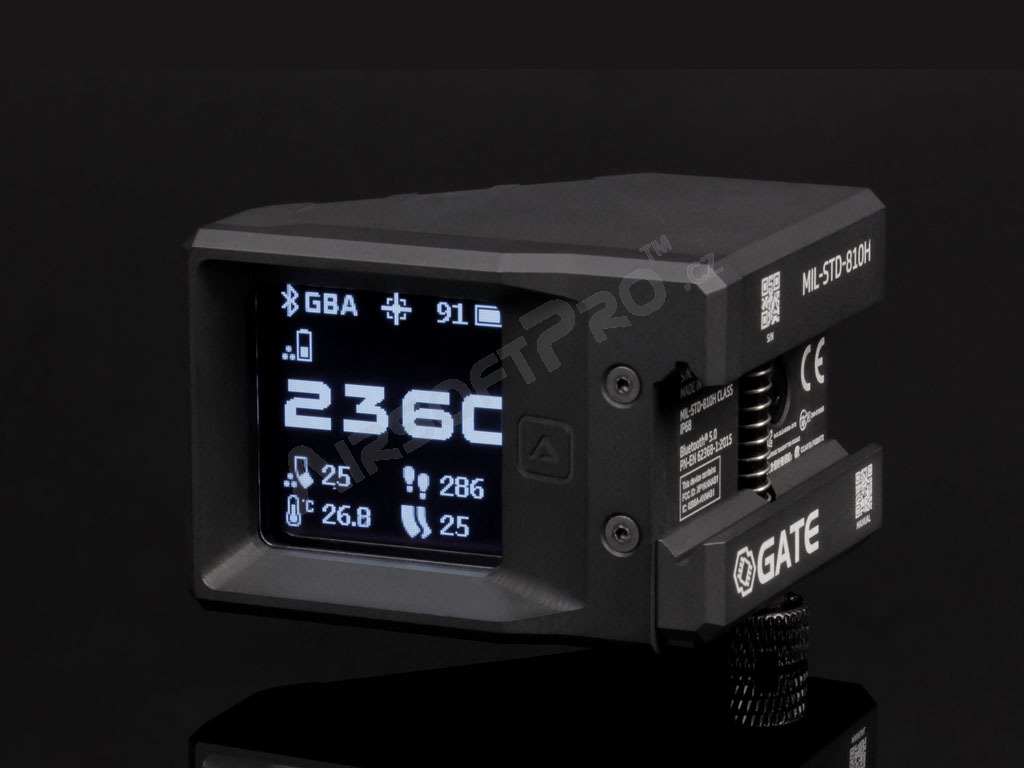 STATUS Tactical computer - Matt Black [GATE]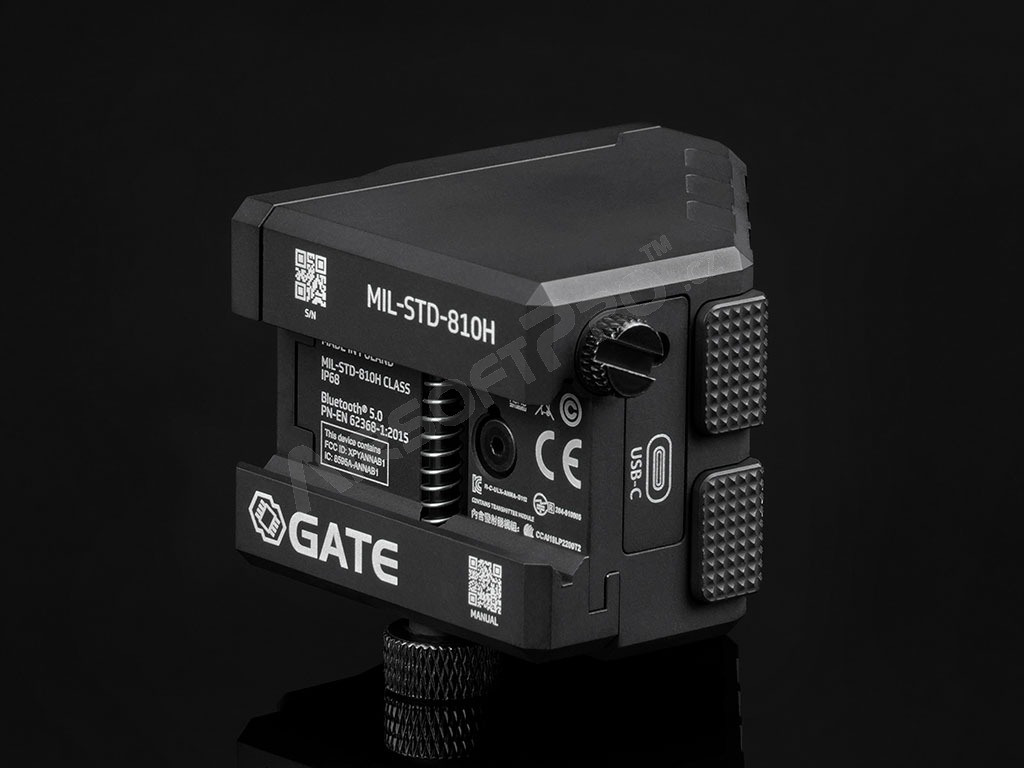 STATUS Tactical computer - Matt Black [GATE]
STATUS Tactical computer - Matt Black [GATE]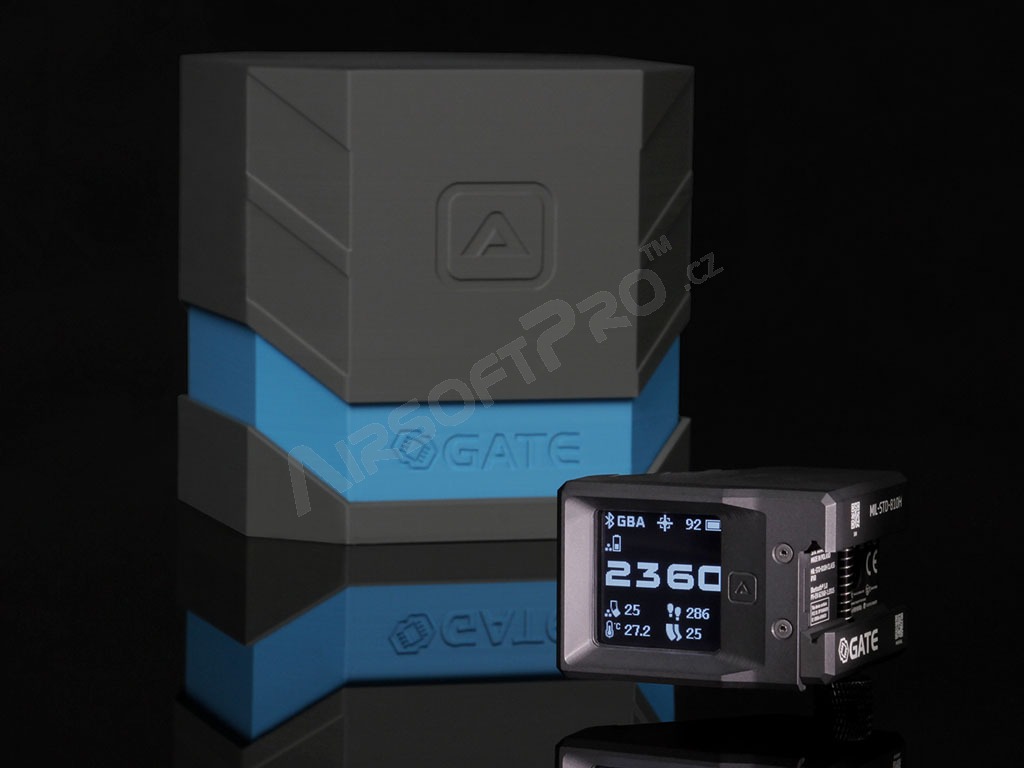 STATUS Tactical computer - Matt Black [GATE]
STATUS Tactical computer - Matt Black
Availability
1 piece ready to ship
Description
The STATUS gun-mounted computer is one of the most innovative airsoft accessories ever made giving you real-time data and reinforcing your tactical decisions on the field. No more surprises with an empty magazine or a discharged battery. Take aim with precision thanks to the replica's angle indicator. Just connect your TITAN or ASTER Electronic Trigger Units via Blu-Link and use complete data and dozens of functionalities at your fingertips.
This sophisticated device mounted directly to standard RIS rails is equipped with an OLED display protected by polycarbonate glass covered with a 3mk FlexibleGlass™ foil. Together with water and dust resistant CNC aircraft grade aluminum body, IP68 certified and meeting MIL-STD-810H** standards, is designed to operate even in challenging conditions.
---
WHAT MAKES STATUS SO SPECIAL?
Bluetooth® technology for connecting with the GATE Ecosystem
Ultra-high resistance for BB impact***
IP68 Water and dust resistant
MIL-STD-810H Class*
OLED display
3mk protective FlexibleGlass™ 7h hardness
Built-in USB-C chargeable LiPo battery
3-axis accelerometer and 3-axis gyroscope
Machine learning core
Buttons designed for use in gloves
CNC 7075 aircraft grade aluminum body
Ready to operate even in challenging conditions
---
FUNCTIONS
STATUS connected with Blu-Link and GATE ETU:

Real-time BB Counter
Shows the number of shots from 0 up to 9999. Thanks to this you will always know how many BBs have been shot from the magazine.

Number of shots left on the battery
Estimates the number of shots left until the low battery warning turns on. Do not risk leaving your hideout with enough battery for just a few BBs.

Magazine Counter
While magazine simulation is on, shows the remaining number of magazines. You always know what your ammo situation is.

Bolt-catch Reset
Works with magazine simulation and requires pressing the assigned button or making a specific side gesture of the replica to continue shooting. Turn it on for a more realistic feel just like in a real gun.

Replica Angle Indicator
Indicates replica deviation from vertical alignment to help you aim precisely. Only a few degrees are enough to stop the BB from reaching the target — don't let this happen.

AEG Battery Charge Level
Shows the percentage of power left in the battery. You will always know if the battery will last another round.

AEG low Battery Warning
Shows a warning set in the GCS App to protect the battery. Change the battery and get back in the game.

Fire Mode Notification
While switching the Selector shows the current setting e.g. SEMI, BURST, BINARY TRIGGER, etc. Be always sure what your current Fire Selector Mode is.

Mission/Respawn Timer
Shows the set time left till the end of the mission or respawn.

Distance - Pedometer
Shows the estimated distance traveled in km or miles and approximate calories burned.

Temperature Reading
Current ambient temperature sampled from STATUS housing.

Adaptive Display Brightness
Adjusts screen brightness to the amount of ambient light surrounding STATUS. Perfect when moving between indoor and outdoor areas.
Four Customizable Dashboards
Choose which data you need on each screen to suit your gaming style.
Functions of STATUS stand-alone:
Replica's Angle Indicator
Temperature
Magazine Counter
Distance – Pedometer & Calories Burnt Indicator
Adaptive Display Brightness
Mission/Respawn Timer**
Four Customizable Dashboards
---
SPECIFICATION
Display: OLED 128 x 128 px MONO
Connectivity: Bluetooth® 5.0 Low Energy
Nominal Battery Capacity: 850 mAh
Dimensions (Length x Width x Thickness): 47 mm x 60 mm x 54 mm
Finished Product Weight: 180 g
Operating Temperature Range: min. -20° C, max. +60° C
Relative Humidity: ? 100%
---
KIT CONTENTS
STATUS Tactical Computer
USB-A to USB-C Charging Cable
PIN Card
QuickStart Guide
---

The company has been designing and producing the most innovative AEG Control Systems and MOSFETs from 2014. GATE headquarters is located in Cracow, Poland. Their products successfully entered global markets and are being sold in more than 20 countries.
Why should you choose GATE while upgrading your gun? Thanks to these products, your skirmish becomes a more exciting experience. The variety of functions and protections the Controllers and MOSFETs give to your gun is enormous.