Modular Assault Pack 500D, 15L - FG
Availability:
Not in stock
Description
A quality backpack by a well-known producer EmersonGear. Cca 15 liters volume. It is designed to be attached to the vest - the back side is covered by MOLLE system.
The pack construction is of 2 compartments. The main, larger one, 40x30 cm, allows to carry larger equipment such as clothing or gas can, furthermore, there is a separated storage for a hydratation bladder, which can be attached by one of 3 straps. There are 3 ways to lead the hose - on the left, on the top and on the right. The smaller compartment, 23x23 cm, is still large enough for some necessary equipment such as pack of BBs. In the upper front part of the backpack, there's a large velcro panel with an Emerson patch. Last, there are 2 straps for compressing the volume of the backpack when not completely full.
Specifications:
Weight: 0.6 kg
Dimensions: 45cm x 30 cm x 16 cm
Material: high quality Cordura 500D
Volume: 15 liters
---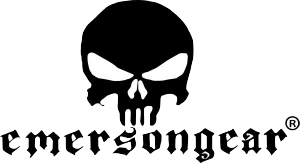 EmersonGear™
produce high quality tactical gear and accessories since 2002. About 200 employees supply equipment not only to the civilian but also to the law enforcement. EmersonGear products are characterized by quality workmanship and materials. Uses original licensed fabrics (for example, Multicam), Teflon impregnation protection, YKK top zippers, etc. Our company is the exclusive importer of EmersonGear products to the Czech Republic.