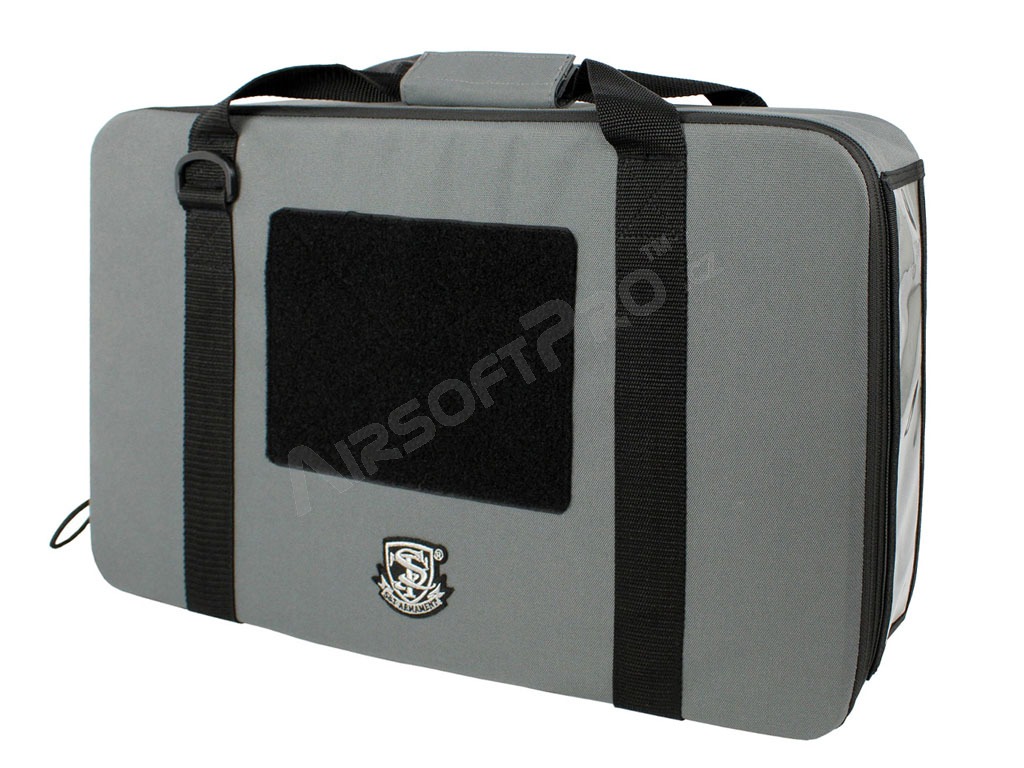 Semi-hard single submachine gun case (460x305x105) - Grey [S&T]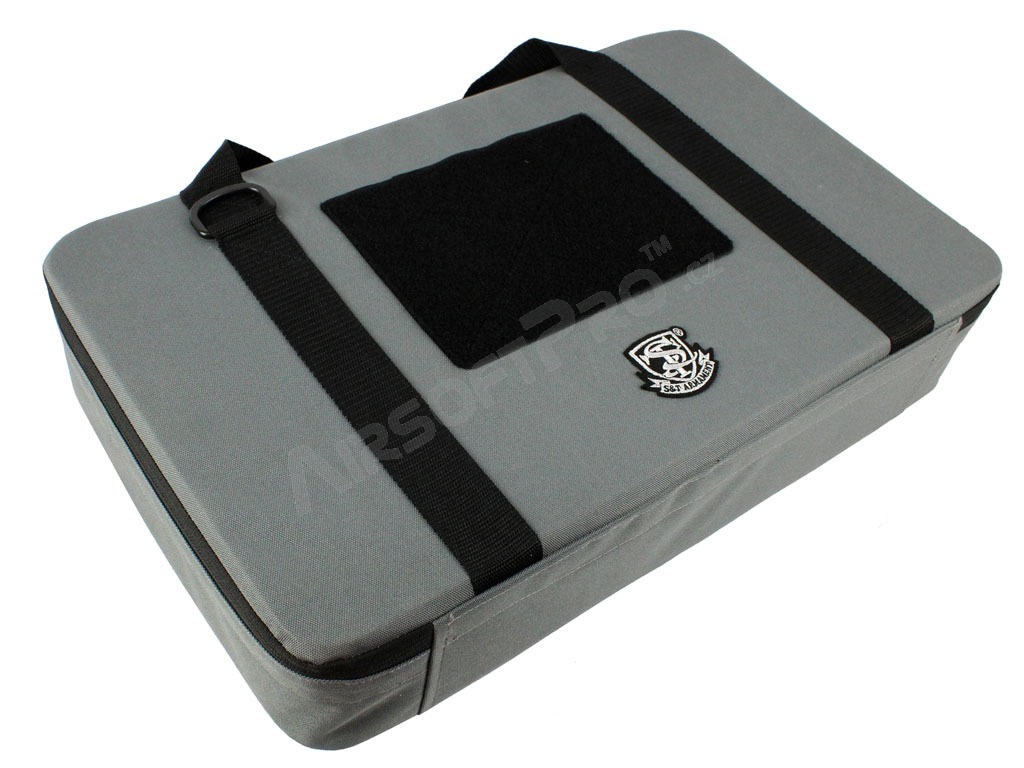 Semi-hard single submachine gun case (460x305x105) - Grey [S&T]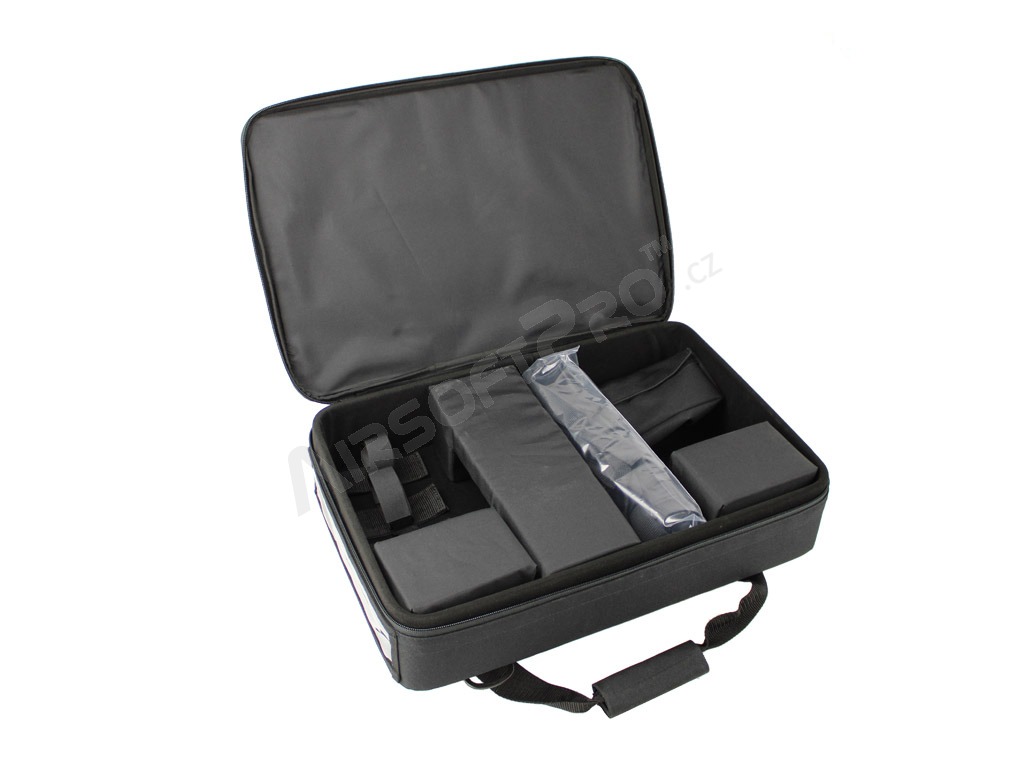 Semi-hard single submachine gun case (460x305x105) - Grey [S&T]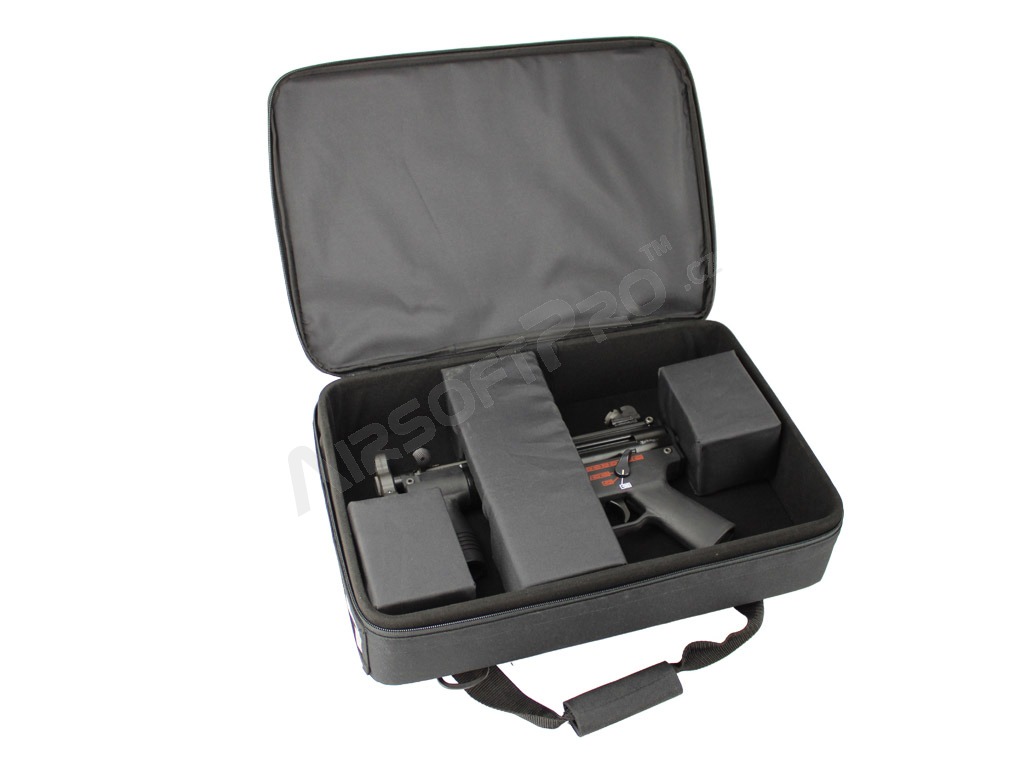 Semi-hard single submachine gun case (460x305x105) - Grey [S&T]
Semi-hard single submachine gun case (460x305x105) - Grey
Availability
> 5 pieces ready to ship
Description
Durable and strong S&T transport case for safe transport and storage of weapons.
The case has a textile nylon surface and a very strong polymer lid and sides. It is thus significantly more robust and provides a higher protection for stored items than conventional textile bags.
On the side of the case there is a transparent pocket for e.g. an identification card. A Velcro area measuring 20 x 15 cm for patches is sewn on the top. The case is fastened with high-quality YKK zippers.
For comfortable transport, the case is equipped with textile handles with secured Velcro flap and also plastic eyelets, into which the strap (included) can be clipped.
The interior includes softened dividers and a 20 x 8 x 5 cm Velcro pocket. Because the entire inside surface of the case is covered with Velcro (the softer part), you can position the dividers and the pocket exactly as you need it.
The case is suitable for weapons or items with an overall length of 495 mm or less.
Dimensions
Outside dimensions: 510 x 300 x 100 mm (W x D x H)
Internal dimensions: 495 x 285 x 85 mm (W x D x H)
Weight: approx. 1,55 kg
---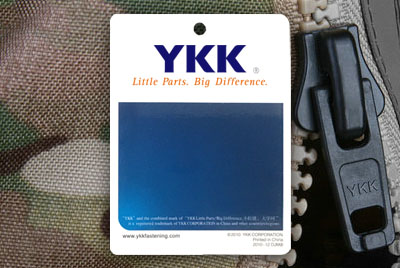 YKK
YKK zippers are world famous for their quality and durability. They are most commonly found in jeans, but many outdoor clothing manufacturers rely on this brand of zippers. YKK makes their own production machines, uses their own materials, also produces their own zipper teeth and has their unique production processes.
---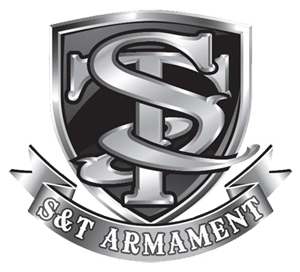 SMART TEAM INTERNATIONAL INDUSTRIAL LTD
a.k.a S&T was founded in 2009 with the headquarter office located in Hong Kong, subsidiary company in Japan. S&T in worldwide famous company manufacturing airgun/airsoft gun. They are a group of airsoft enthusiasts sho understand airsoft as well as manufacturing, sourcing & distributing airsoft products. Their mission is to supply wide range of quality airsoft products with the most competitive pricing for consumers.