Plastic belt hoslter 579 Gls Pro-Fit - FG
Availability:
Not in stock
Description
Pistol holster brings unique lock system. Holster designed for a wide variety of weapons. (fits into 225 firearms). Holster has technology which, after insertion of the gun into the holster, it is automatically locked. For  remove you need to press the lever. Holster is made of nylon. The housing can be attached to a belt up to a thickness of 40mm.
---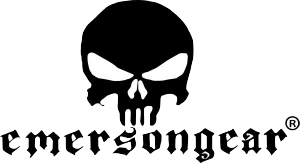 EmersonGear™
produce high quality tactical gear and accessories since 2002. About 200 employees supply equipment not only to the civilian but also to the law enforcement. EmersonGear products are characterized by quality workmanship and materials. Uses original licensed fabrics (for example, Multicam), Teflon impregnation protection, YKK top zippers, etc. Our company is the exclusive importer of EmersonGear products to the Czech Republic.