Inside Waistband Concealed Holster for G-series pistols - black
Description
Inside waistband concealed holster for G-series pistols by EmersonGear®.
The holster is made of durable plastic including a belt clip. It is primarily designed for right-hand use and IWB carrying - inside the waistband, see photo. The holster has a complete sweatguard - the left side of the holster (at the body) covers the entire gun, does not have a classic fuse. The weapon is secured by two round protrusions in the trigger guard area. Thanks to the flexible design the holster secures the gun very well and allows rapid draw / comfortable retraction of the gun.
Designed for: G17, G22, G31
Dimensions: 19 x 7,7 x 3 cm (without belt clip)
Weight: 100 g
---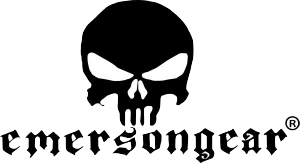 EmersonGear™
produce high quality tactical gear and accessories since 2002. About 200 employees supply equipment not only to the civilian but also to the law enforcement. EmersonGear products are characterized by quality workmanship and materials. Uses original licensed fabrics (for example, Multicam), Teflon impregnation protection, YKK top zippers, etc. Our company is the exclusive importer of EmersonGear products to the Czech Republic.