Fast dry Multi-funtional scarf - AOR2
Availability:
Not in stock
Description
Fast dry Multi-funtional scarf  has been constructed with high quality Polyester Microfiber. It is comfortable, quick-drying and durable. It is multifuntional: can be used as neckerchief, headband, wristband, foulard, mask, alice band, blind chicken and so on. Seamless construction for comfort. Size: 49cm(L) x 24cm(W).
---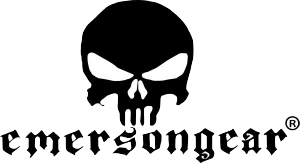 EmersonGear™
produce high quality tactical gear and accessories since 2002. About 200 employees supply equipment not only to the civilian but also to the law enforcement. EmersonGear products are characterized by quality workmanship and materials. Uses original licensed fabrics (for example, Multicam), Teflon impregnation protection, YKK top zippers, etc. Our company is the exclusive importer of EmersonGear products to the Czech Republic.