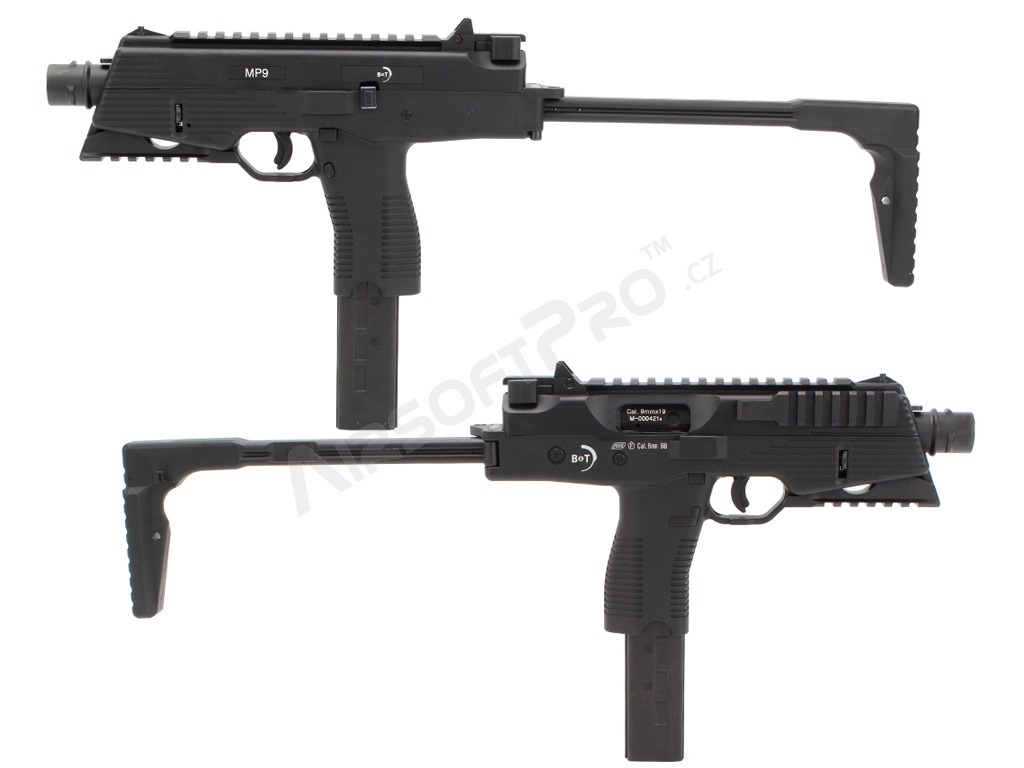 Airsoft SMG BT MP9 A3 - GBB, metal slide [ASG]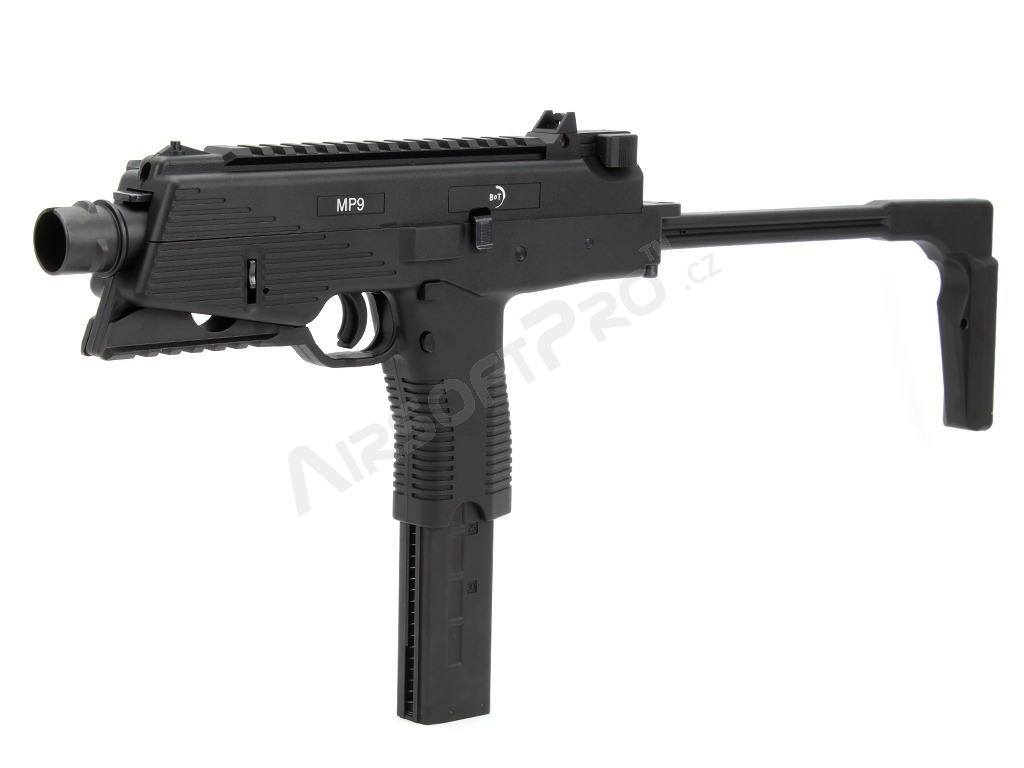 Airsoft SMG BT MP9 A3 - GBB, metal slide [ASG]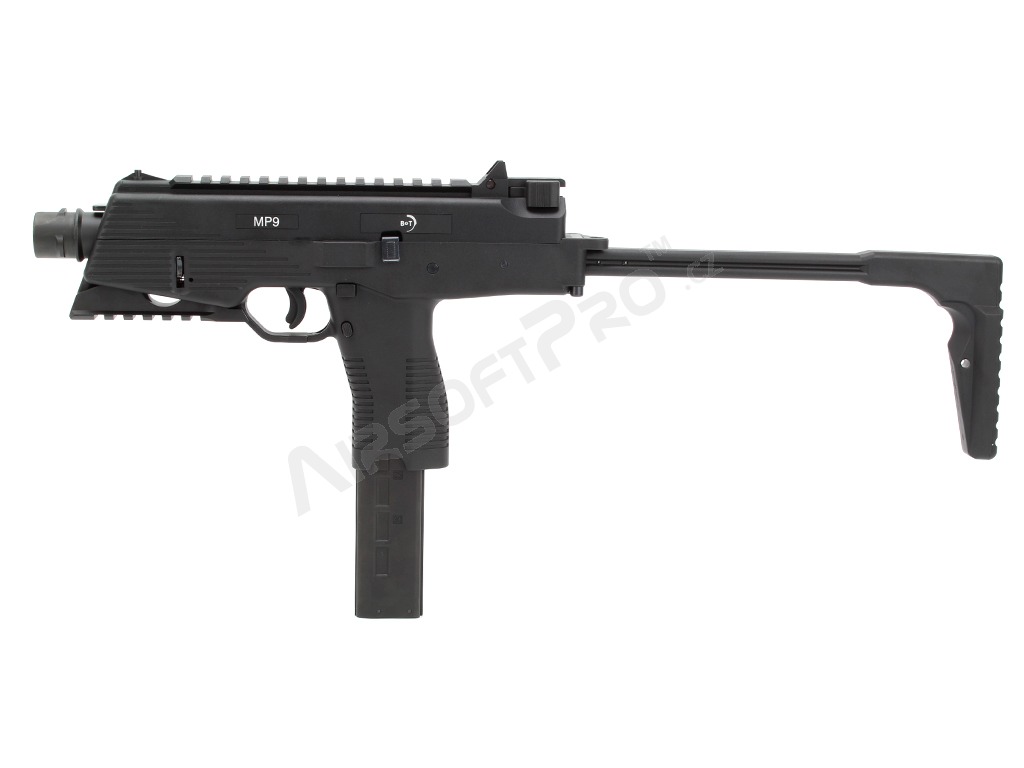 Airsoft SMG BT MP9 A3 - GBB, metal slide [ASG]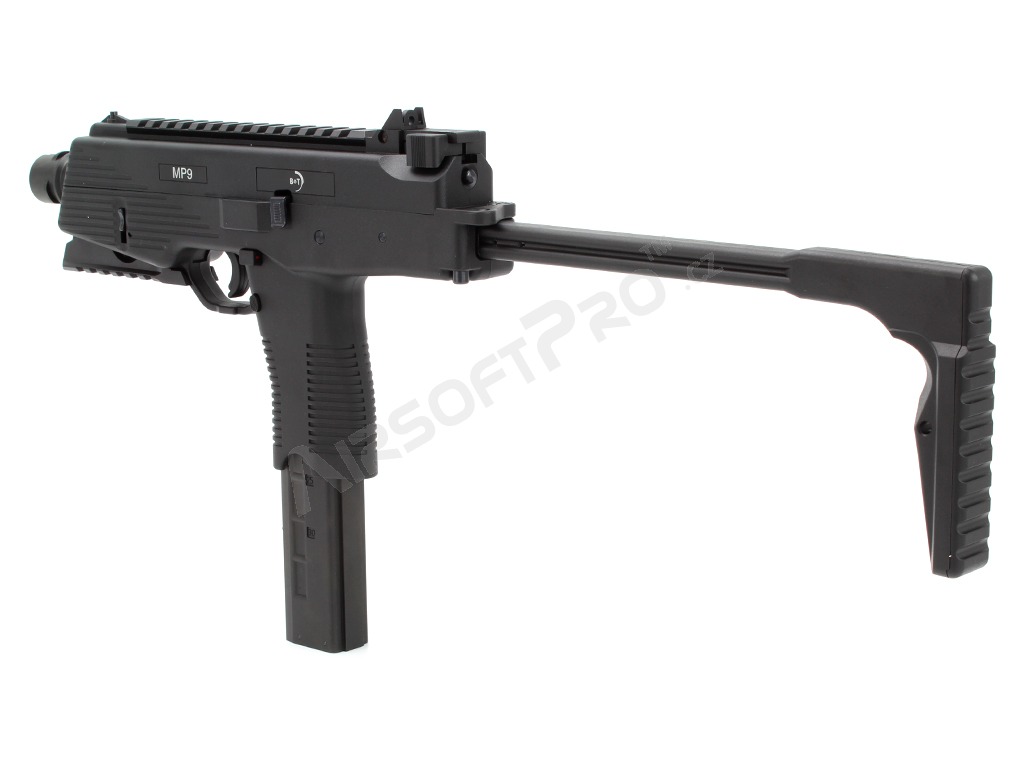 Airsoft SMG BT MP9 A3 - GBB, metal slide [ASG]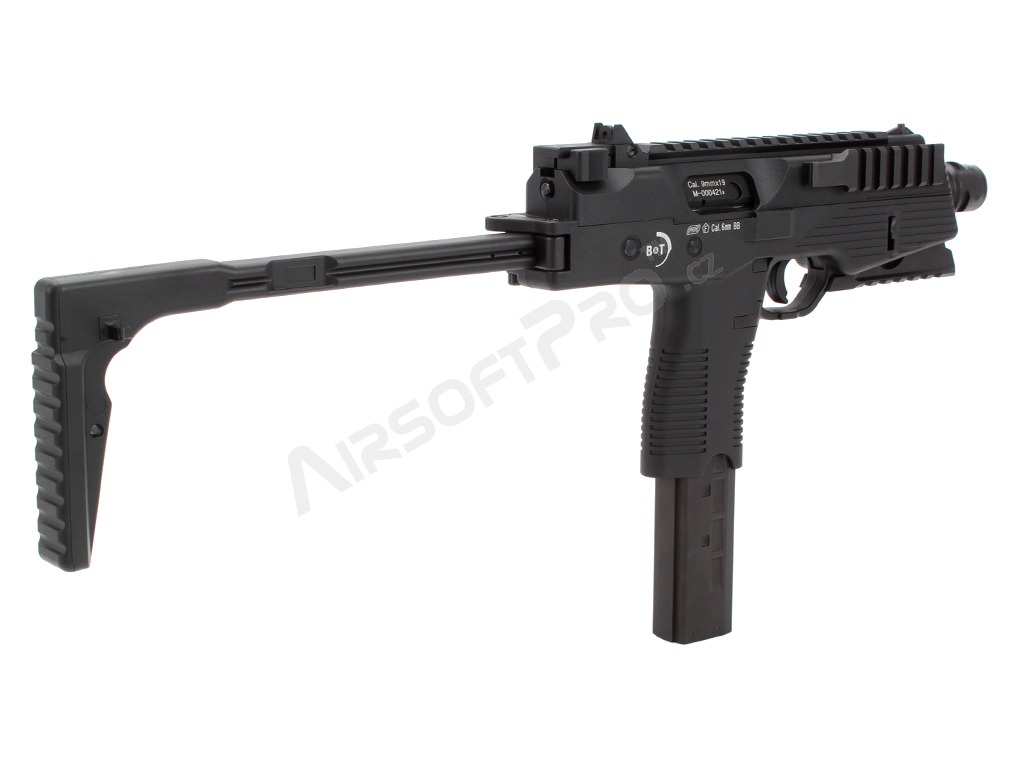 Airsoft SMG BT MP9 A3 - GBB, metal slide [ASG]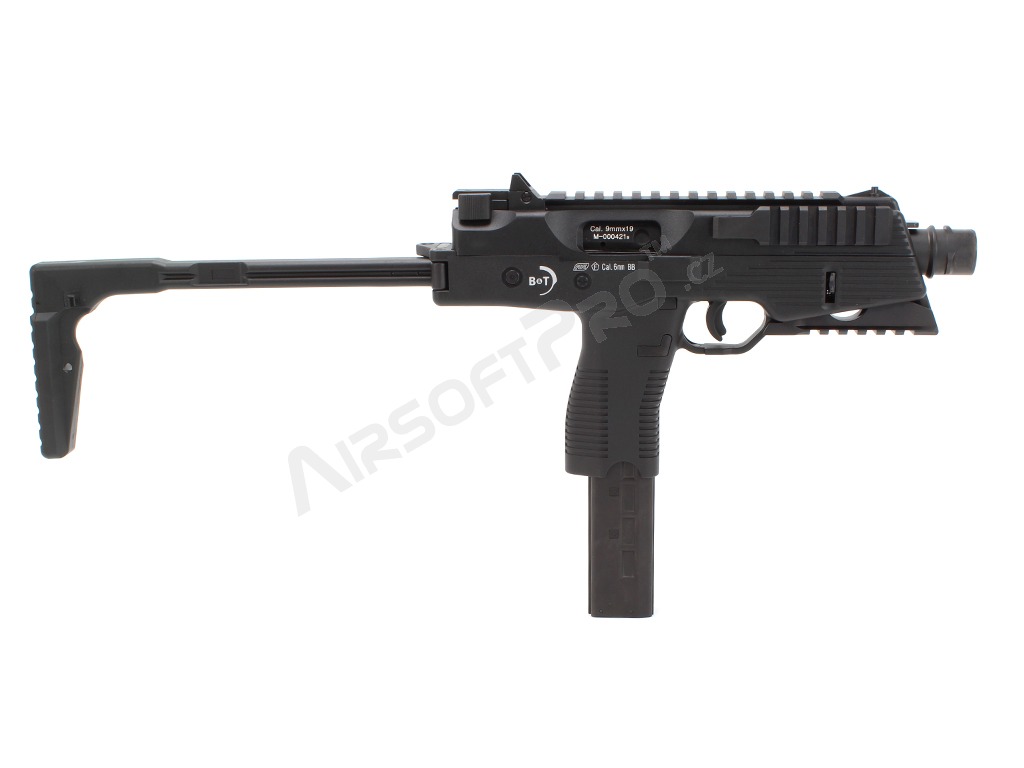 Airsoft SMG BT MP9 A3 - GBB, metal slide [ASG]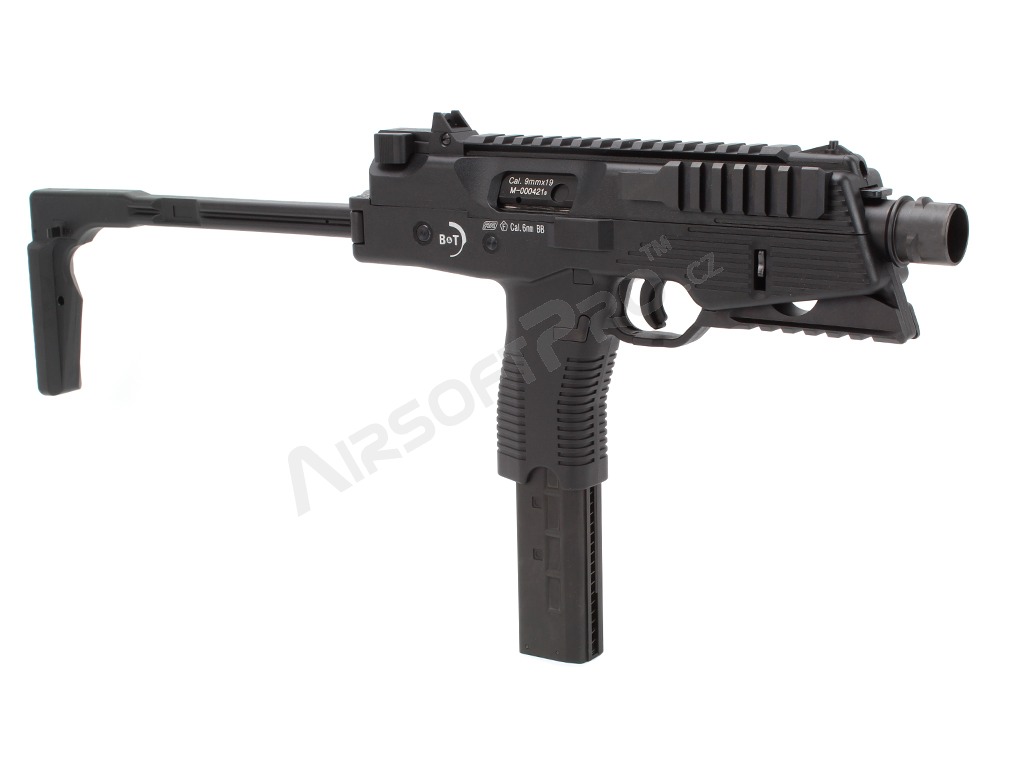 Airsoft SMG BT MP9 A3 - GBB, metal slide [ASG]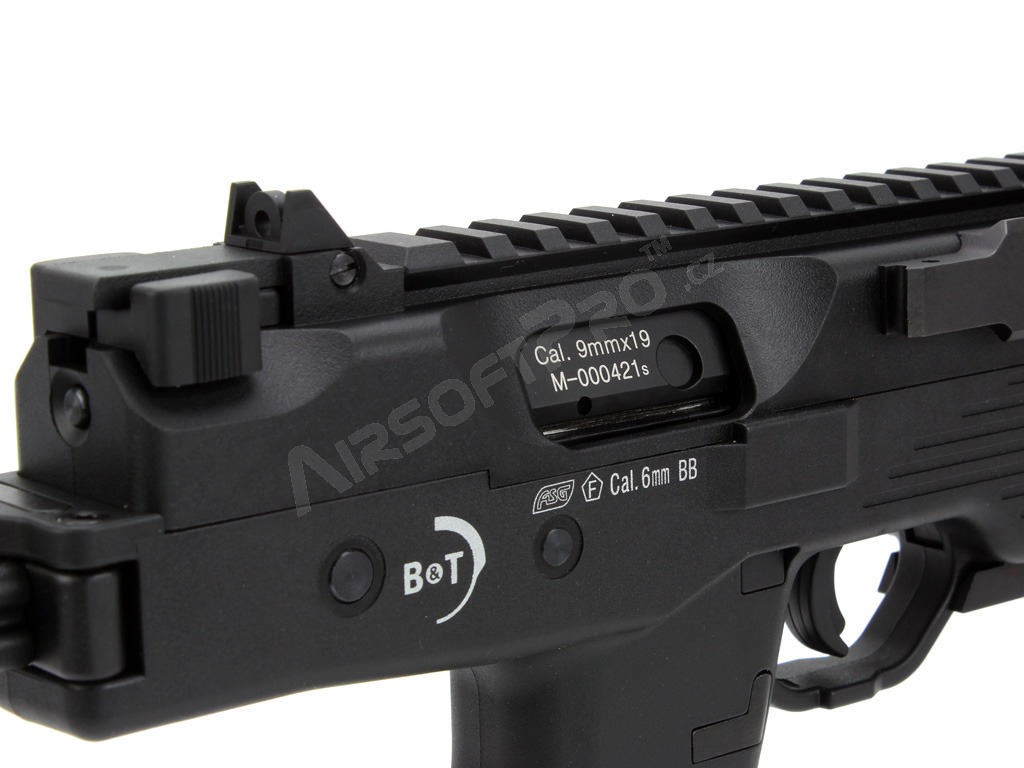 Airsoft SMG BT MP9 A3 - GBB, metal slide [ASG]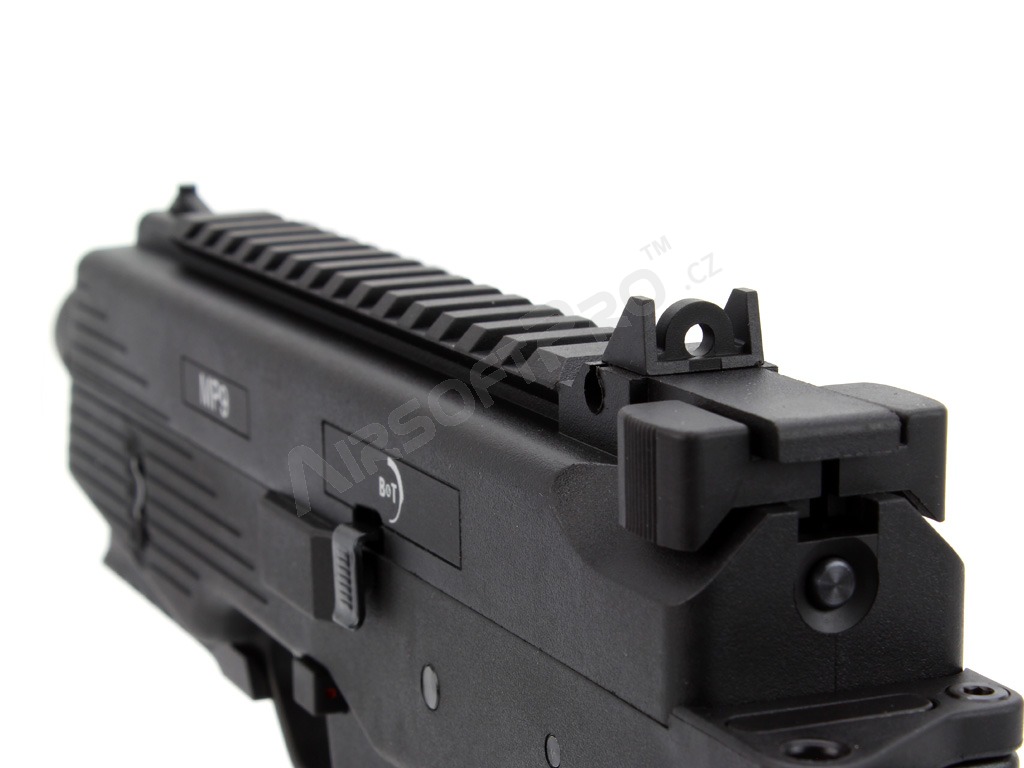 Airsoft SMG BT MP9 A3 - GBB, metal slide [ASG]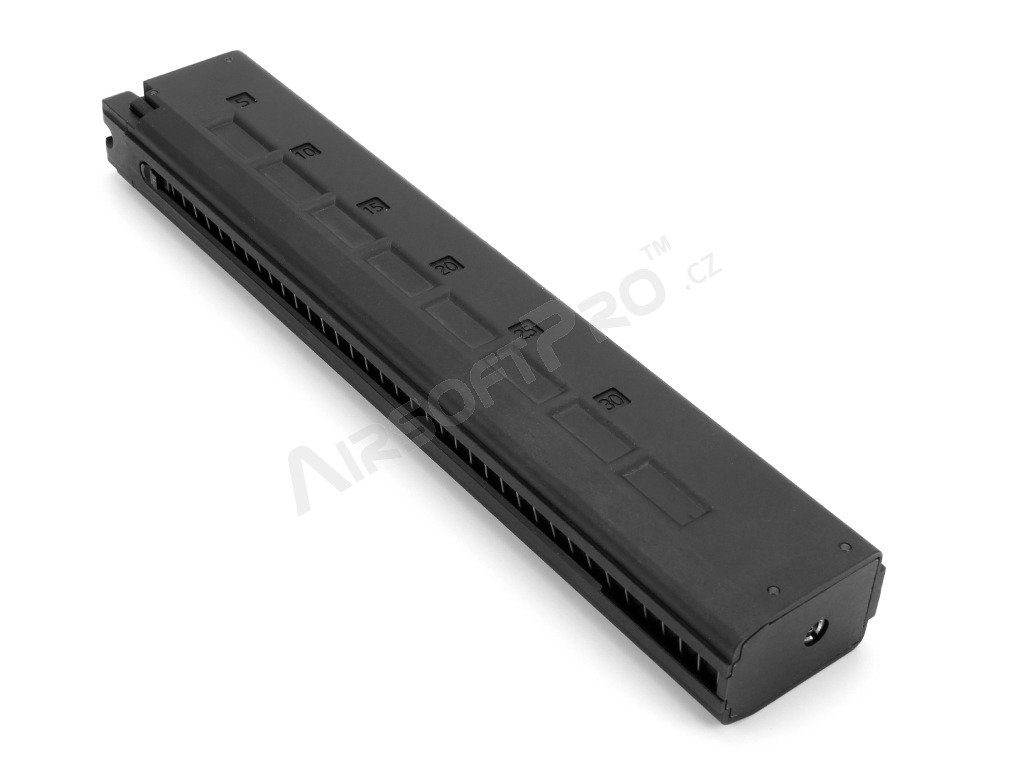 Airsoft SMG BT MP9 A3 - GBB, metal slide [ASG]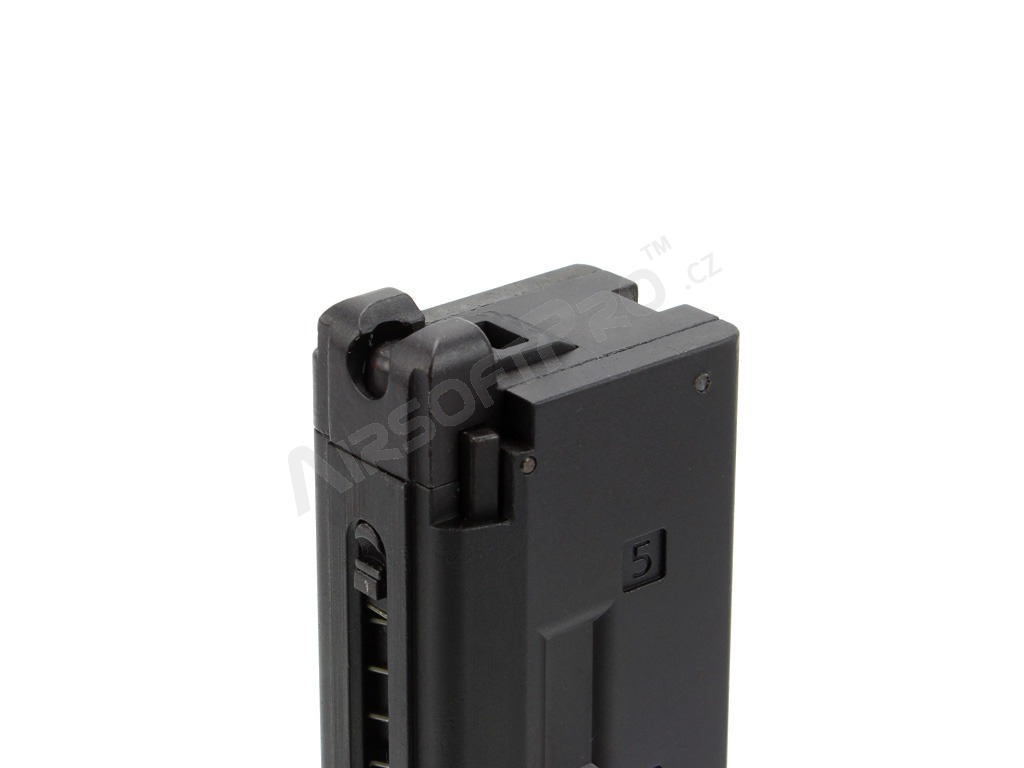 Airsoft SMG BT MP9 A3 - GBB, metal slide [ASG]
Description
This popular compact SMG is sure to astound airsoft players and collectors alike with its realistic construction and rapid fire gas blow back action.
B&T MP9 A3 is a fully licenced 6 mm replica of this world leading SMG. Constructed from durable polymer and rugged metal components this powerful Proline airsoft gun uses the 'hand finds hand' principle to fit a 48 round magazine charged with Ultrair gas into the pistol grip.
This model comes with a foldaway stock, an adjustable hop up unit and a 20 mm accessory rail on the lower and upper receiver to take sights, lasers and flashlights - along the entire length of the upper side , on the lower part and on the right side of the body. Of course, there is a functional cocking lever and gun safety. The hop-up adjustment is done by the included wrench (pulling the cocking lever to reveal the hop-up chamber).
---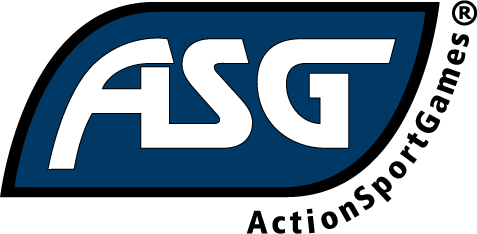 ActionSportGames (ASG)
is a worldwide leader in the business of replica firearms and accessories manufacturing – including Airsoft guns, Airguns, CO2 guns and firearms replicas. They specialize in 1:1 scale replica guns and accessories for fun, action, sports, entertainment and collection. Their assortment consists mainly of licensed models and exclusive subbrands of ActionSportGames® A/S. One of ASGs goals is to become the preferred supplier in the firearms replica business through worldwide license agreements, quality brands and premium service – before, during and after sales. Cooperation with CZ of the Czech Republic is a good example of how successful such a partnership can be, since most of CZs production firearms are now represented as both Airsoft guns and Airguns.
Parameters
General info
| | |
| --- | --- |
| Shooting mode | Semi and full auto |
| Operation | Gas with blowback (GBB) |
Estimated performance (+/- 10%)
| | |
| --- | --- |
| BB energy (J) | 1,0 |
| Power source | Green Gas |
| Velocity (m/s) | 100 |
| Velocity (fps) | 328 |
| Theoretical range (m) | 45 |
| Appropriate balls weight | |
Outer specs.
| | |
| --- | --- |
| Length (mm) | 305/527 |
| Weight (g) | 1725 |
| Material | Plastic body with small metal parts |
| Gunstock | Plastic (or fiber), folding |
Inner specs.
| | |
| --- | --- |
| Hop-up | Metal adjustable Hop-Up |
Magazine
| | |
| --- | --- |
| Magazine capacity | 48 |
| Type of the magazine | Low capacity spring |
Package contents
| | |
| --- | --- |
| Battery | No |
| Charger | No |
| Magazine | Yes |