Airsoft pistol DE L6 .50AE Dead Pool version, metal slide, GBB blowback
Availability:
Not in stock
Description
A gas blowback replica of a well-known Desert Eagle .50AE pistol made by also well-known producer WE. In this case, modified by Armorework Custom according to the computer game Deadpool. Massive, full metal weapon weights 995 grams without magazine, 1350 grams with. Matt, black surface finish looks good, but that's not all. The product is fully licensed, so you'll find a real marking of the product.
In addition to the impressive appearence it deserves attention thanks to the muzzle velocity, which is about 116 mps. Blowback is remarkably stronger than usual. Enjoy the feeling!
If you're looking for a powerful GBB pistol, which will bring respect among your buddies and fear among your enemies and if you have large hands, this Desert Eagle is undoubtedly for you.
---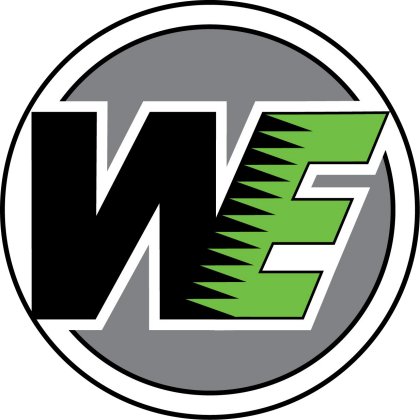 Since the early 80's, WE-Tech had been the premiere developer & manufacturer of steel molds for many major airsoft companies for more than 20 years. With the ever growing airsoft market comes WE-Tech reputation as being one of the foremost maker of steel molds, thus laying the foundation for our own excellent line of airsoft products today. In 2003, WE-Tech launched first line of gas blowback pistols and have never look back since. From being a professional steel mold manufacturer over 30 years ago to creating own line of full-metal airsoft pistols and rifles, the journey has been tough, but satisfying. The combination of experience, skills and the relentless pursuit of excellence is what define WE-Tech in the airsoft industry today.
Parameters
General info
| | |
| --- | --- |
| Shooting mode | Semi action |
| Operation | Gas with blowback (GBB) |
Estimated performance (+/- 10%)
| | |
| --- | --- |
| BB energy (J) | 1,4 |
| Power source | Green Gas |
| Velocity (m/s) | 120 |
| Velocity (fps) | 394 |
| Theoretical range (m) | 54 |
| Appropriate balls weight | |
Outer specs.
| | |
| --- | --- |
| Length (mm) | 270 |
| Weight (g) | 1035 |
| Material | Metal alloy |
Inner specs.
| | |
| --- | --- |
| Hop-up | Metal adjustable Hop-Up |
Magazine
| | |
| --- | --- |
| Capacity | 21 |
| Type of the magazine | Low capacity spring |
Battery
Package contents
| | |
| --- | --- |
| Battery | No |
| Charger | No |
| Magazine | Yes |