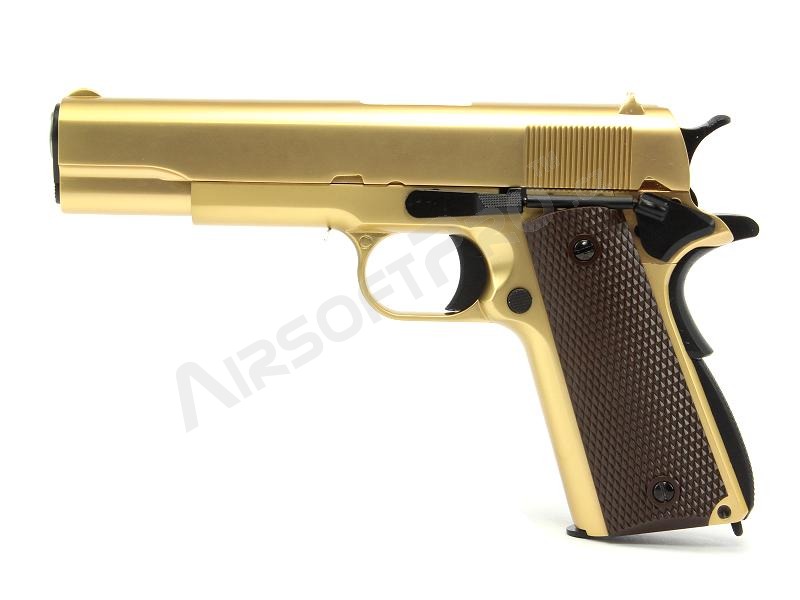 Airsoft pistol M1911 A1 - gas blowback, full metal - 24K gold plated [WE]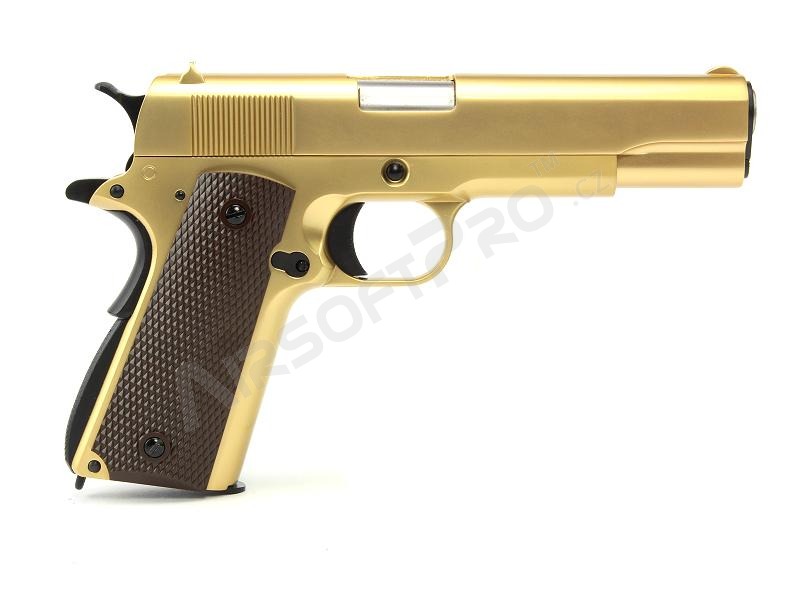 Airsoft pistol M1911 A1 - gas blowback, full metal - 24K gold plated [WE]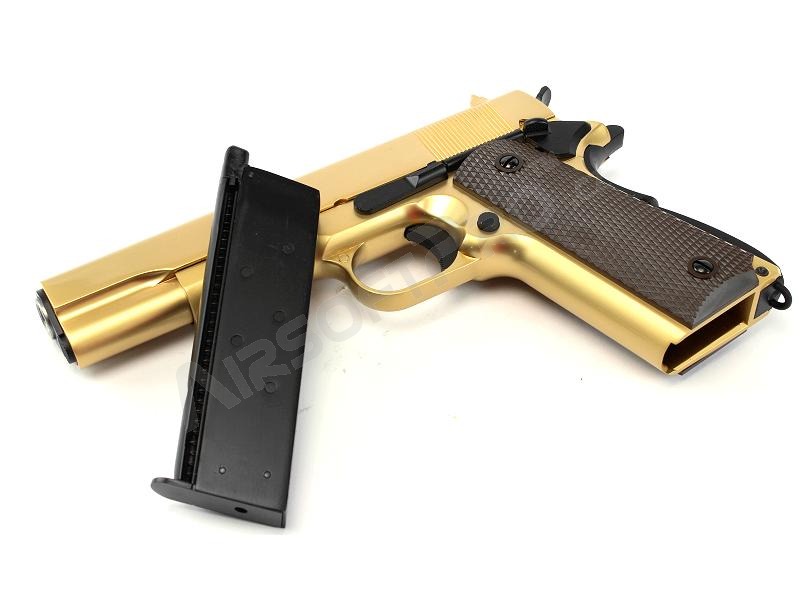 Airsoft pistol M1911 A1 - gas blowback, full metal - 24K gold plated [WE]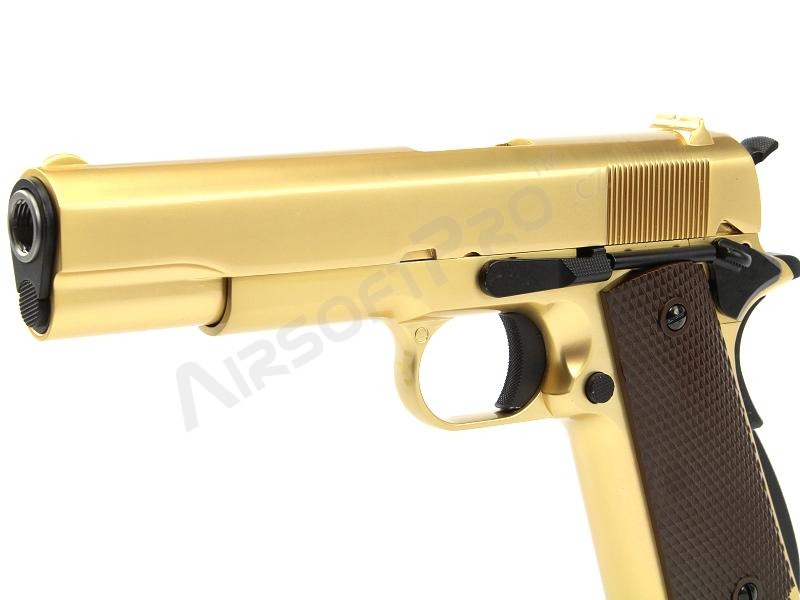 Airsoft pistol M1911 A1 - gas blowback, full metal - 24K gold plated [WE]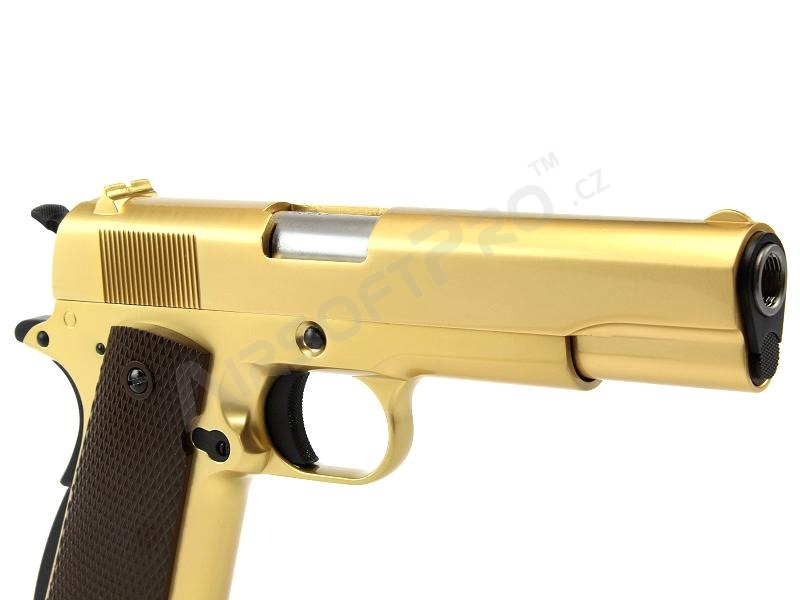 Airsoft pistol M1911 A1 - gas blowback, full metal - 24K gold plated [WE]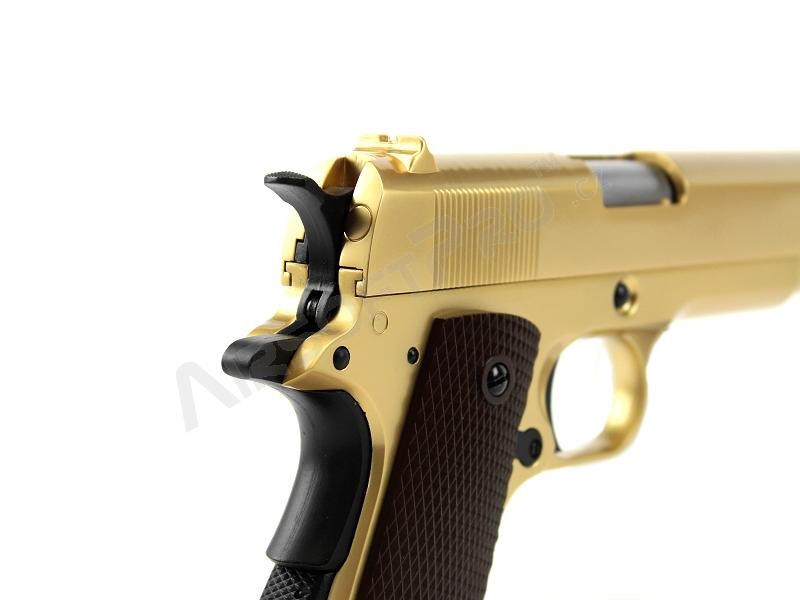 Airsoft pistol M1911 A1 - gas blowback, full metal - 24K gold plated [WE]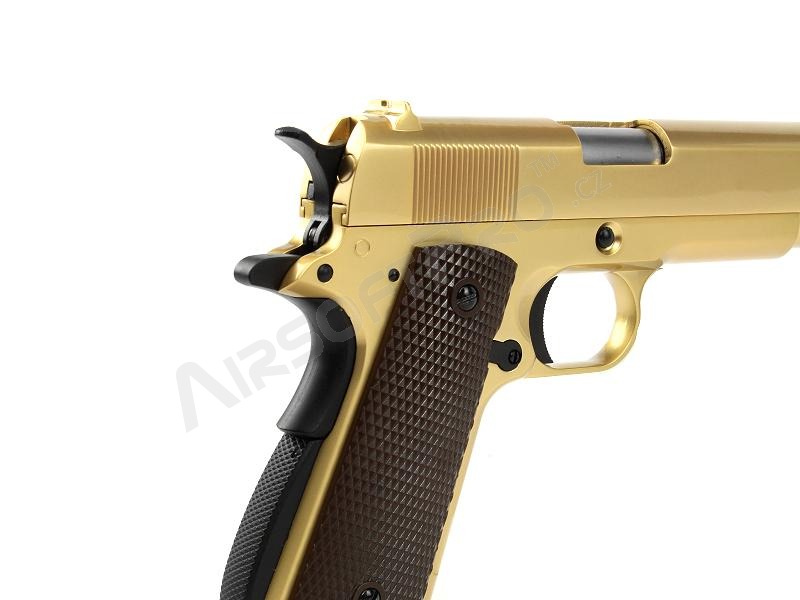 Airsoft pistol M1911 A1 - gas blowback, full metal - 24K gold plated [WE]
Airsoft pistol M1911 A1 - gas blowback, full metal - 24K gold plated
Availability
> 10 pieces ready to ship
Description
Taiwanese brand WE brings the luxury limited edition of Colt M1911 A1. This weapon is extraordinary. Surface is plated by 24K gold! The weapon is perfectly balanced and fits perfectly into the hand. The trigger, the trigger lock and the faucet are in black, making the weapon even more luxurious. It is also aided by a handle that is in a dark brown color.
The gun has 15 rounds magazine. The weapon has an adjustable hopup. Blowback system, which means real simulation of the movement of the slide, it gives you the feeling that you are shooting from a real weapon.
---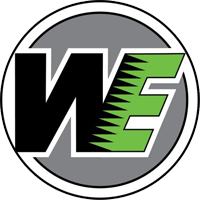 Since the early 80's, WE-Tech had been the premiere developer & manufacturer of steel molds for many major airsoft companies for more than 20 years. With the ever growing airsoft market comes WE-Tech reputation as being one of the foremost maker of steel molds, thus laying the foundation for our own excellent line of airsoft products today. In 2003, WE-Tech launched first line of gas blowback pistols and have never look back since. From being a professional steel mold manufacturer over 30 years ago to creating own line of full-metal airsoft pistols and rifles, the journey has been tough, but satisfying. The combination of experience, skills and the relentless pursuit of excellence is what define WE-Tech in the airsoft industry today.
Parameters
General info
| | |
| --- | --- |
| Shooting mode | Semi action |
| Operation | Gas with blowback (GBB) |
Estimated performance (+/- 10%)
| | |
| --- | --- |
| BB energy | 1,0 J |
| Power source | |
| Velocity | 100 m/s (328 FPS) |
| Theoretical range | 45 m |
| Appropriate BBs weight | |
Outer specifications
| | |
| --- | --- |
| Length | 218 mm |
| Weight | ~1060 g |
| Body | Metal alloy |
| Silencer thread | M11x1 CW inner |
Inner specifications
| | |
| --- | --- |
| Inner barrel | ~126 mm x 6,08 mm |
| Hop-up | Metal, adjustable |
Magazine
| | |
| --- | --- |
| Magazine capacity | 15 |
| Type of the magazine | Low capacity spring |
Package contents
| | |
| --- | --- |
| Magazine | Yes |
| Battery | No |
| Charger | No |
SKU 3301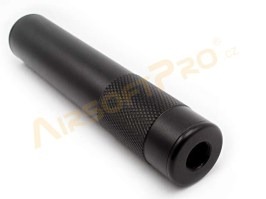 CUSTOMER REVIEWS (0)
No one has reviewed yet