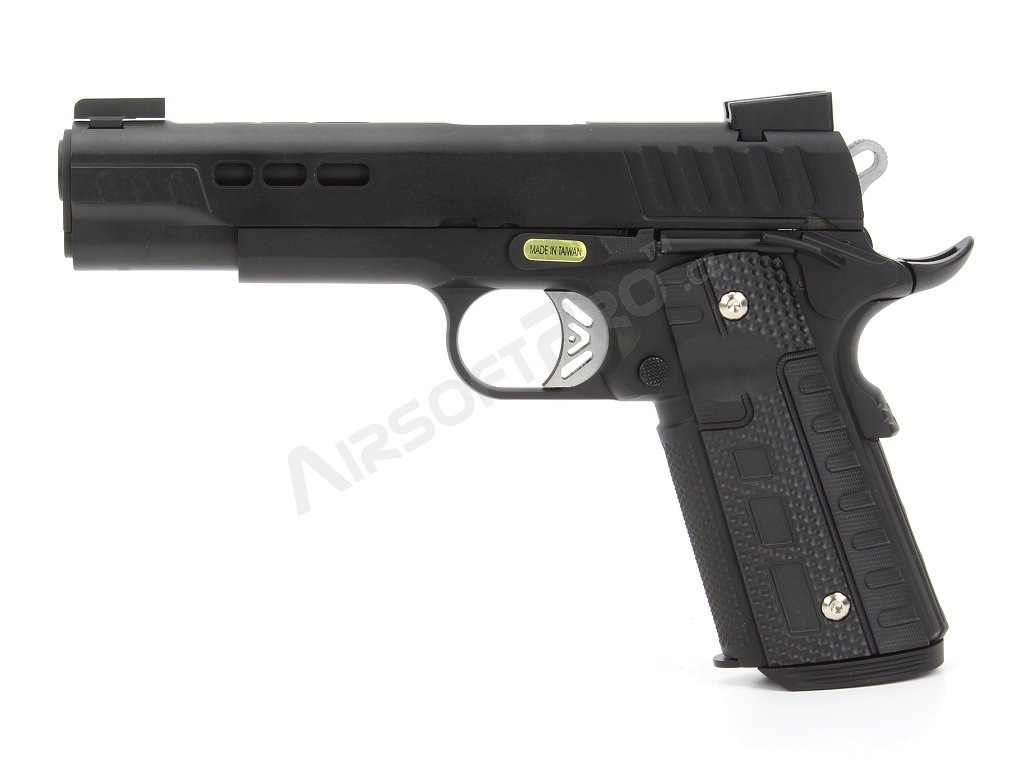 Airsoft pistol KP1911 - GBB, full metal, black [ASCEND]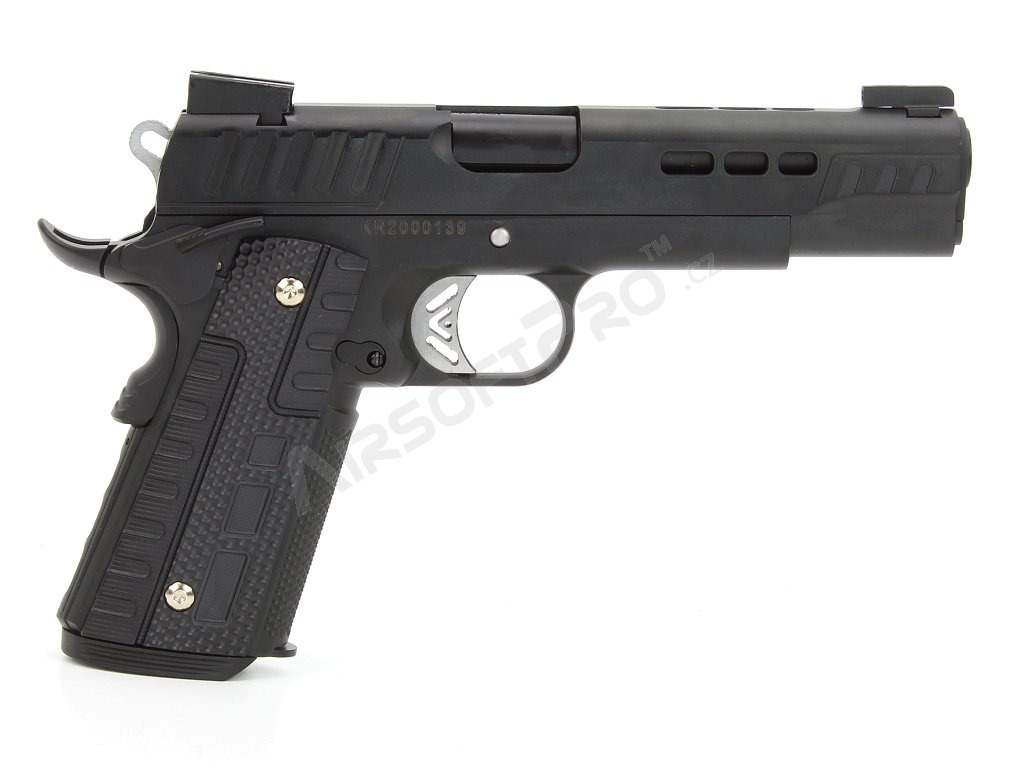 Airsoft pistol KP1911 - GBB, full metal, black [ASCEND]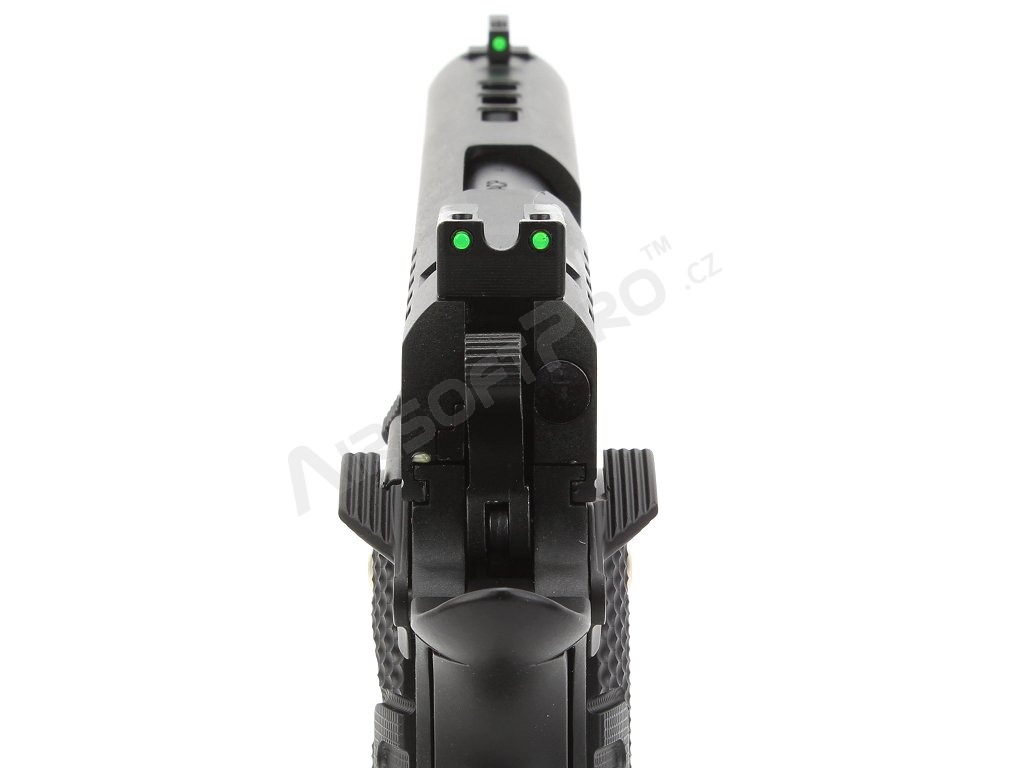 Airsoft pistol KP1911 - GBB, full metal, black [ASCEND]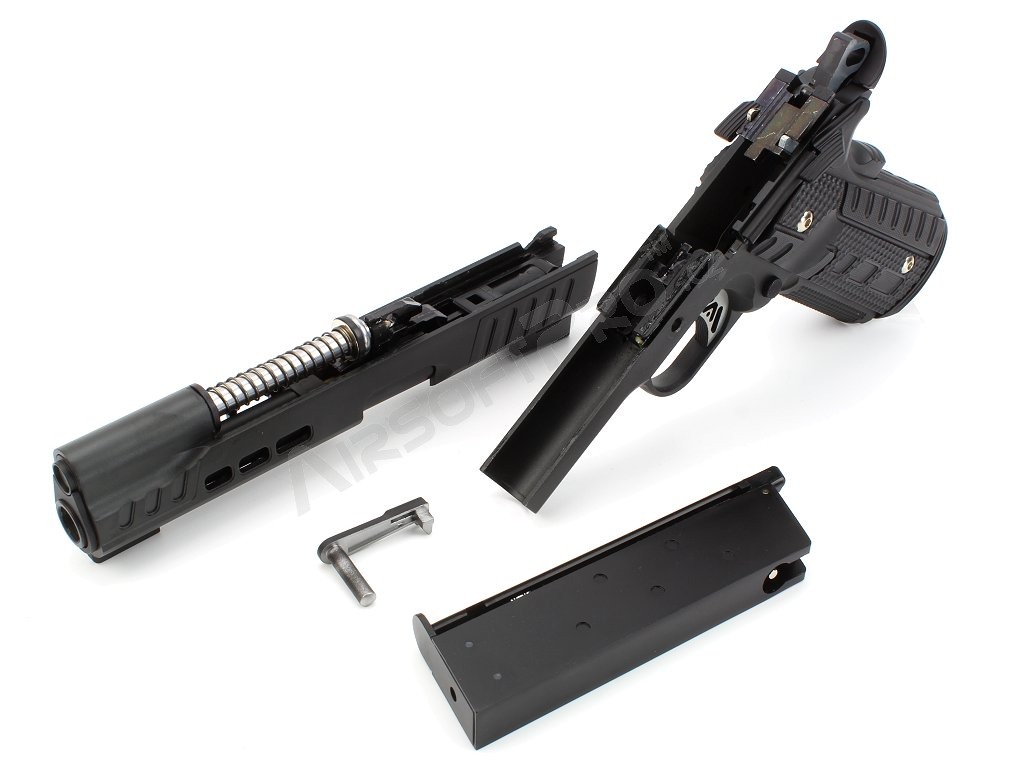 Airsoft pistol KP1911 - GBB, full metal, black [ASCEND]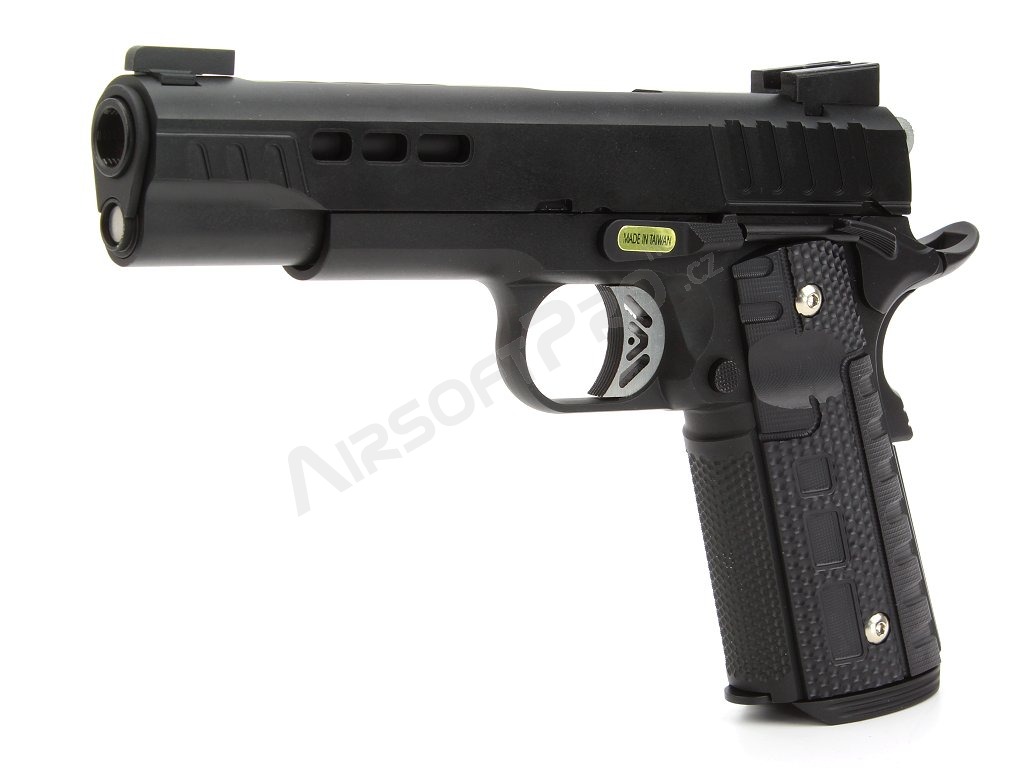 Airsoft pistol KP1911 - GBB, full metal, black [ASCEND]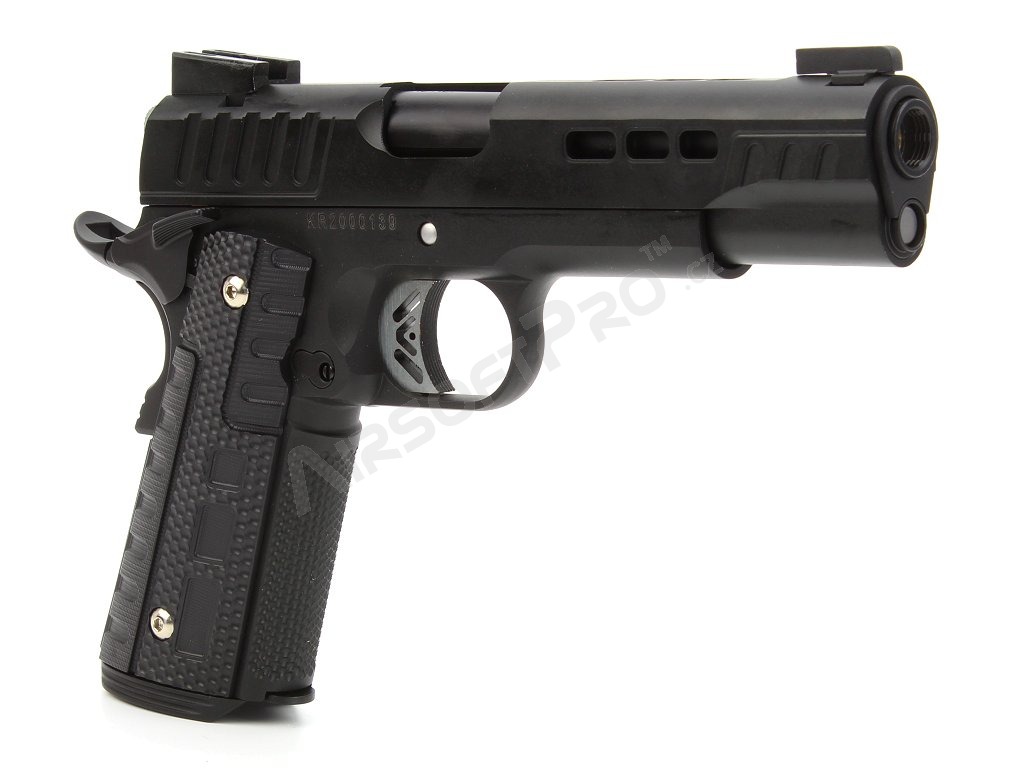 Airsoft pistol KP1911 - GBB, full metal, black [ASCEND]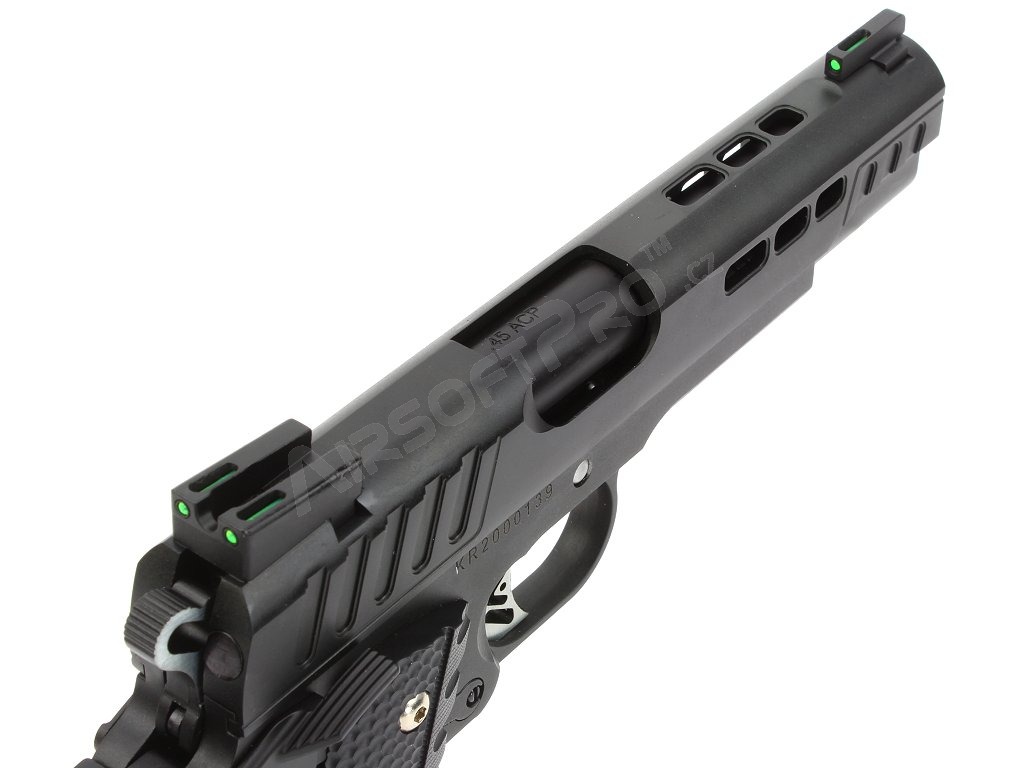 Airsoft pistol KP1911 - GBB, full metal, black [ASCEND]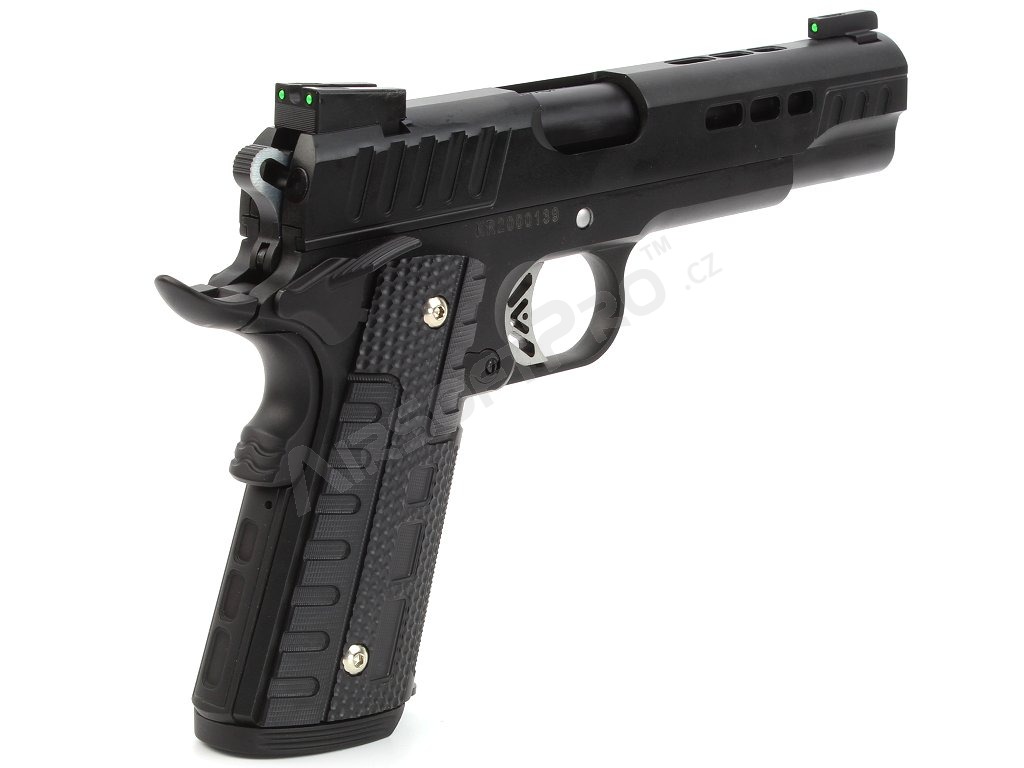 Airsoft pistol KP1911 - GBB, full metal, black [ASCEND]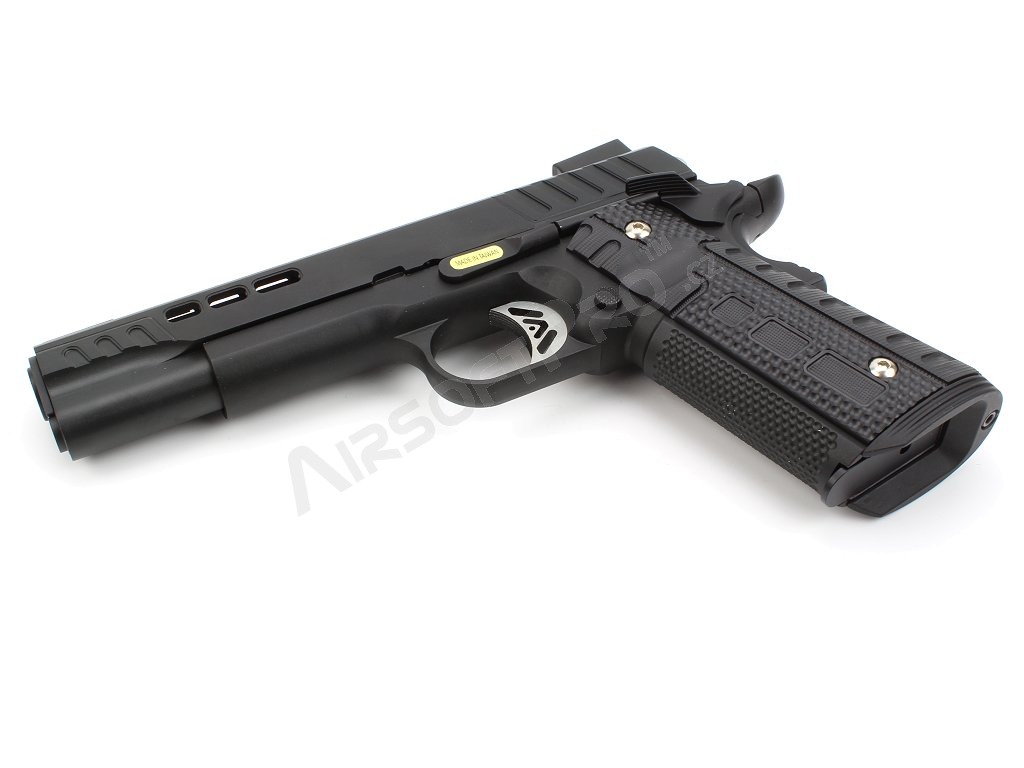 Airsoft pistol KP1911 - GBB, full metal, black [ASCEND]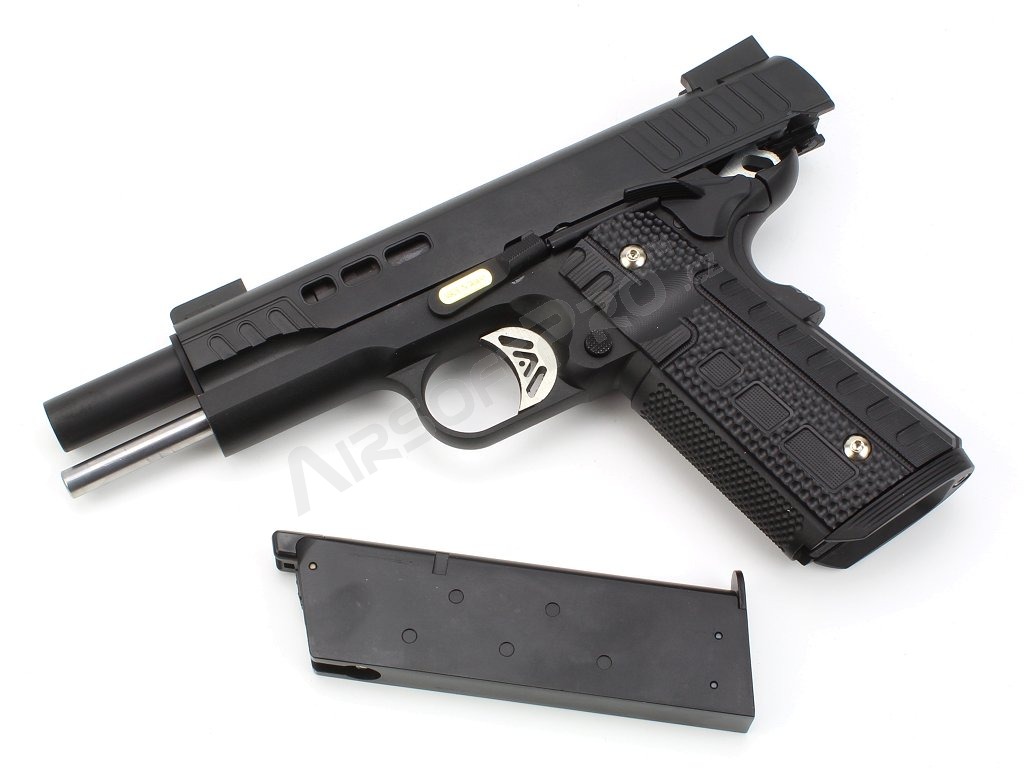 Airsoft pistol KP1911 - GBB, full metal, black [ASCEND]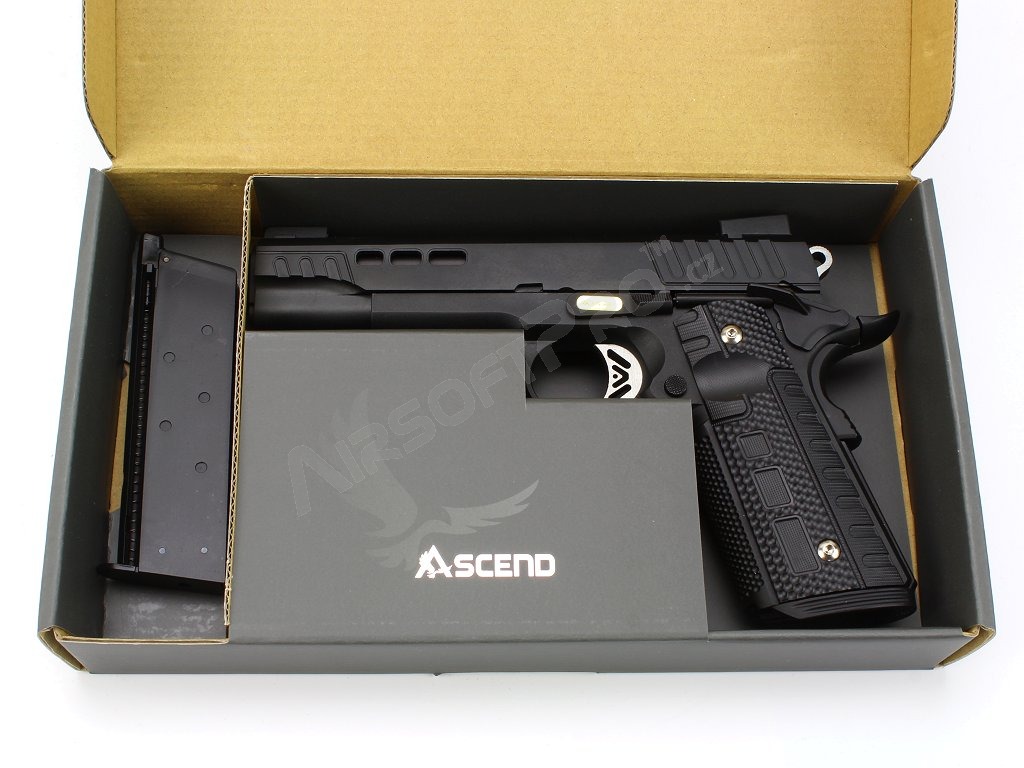 Airsoft pistol KP1911 - GBB, full metal, black [ASCEND]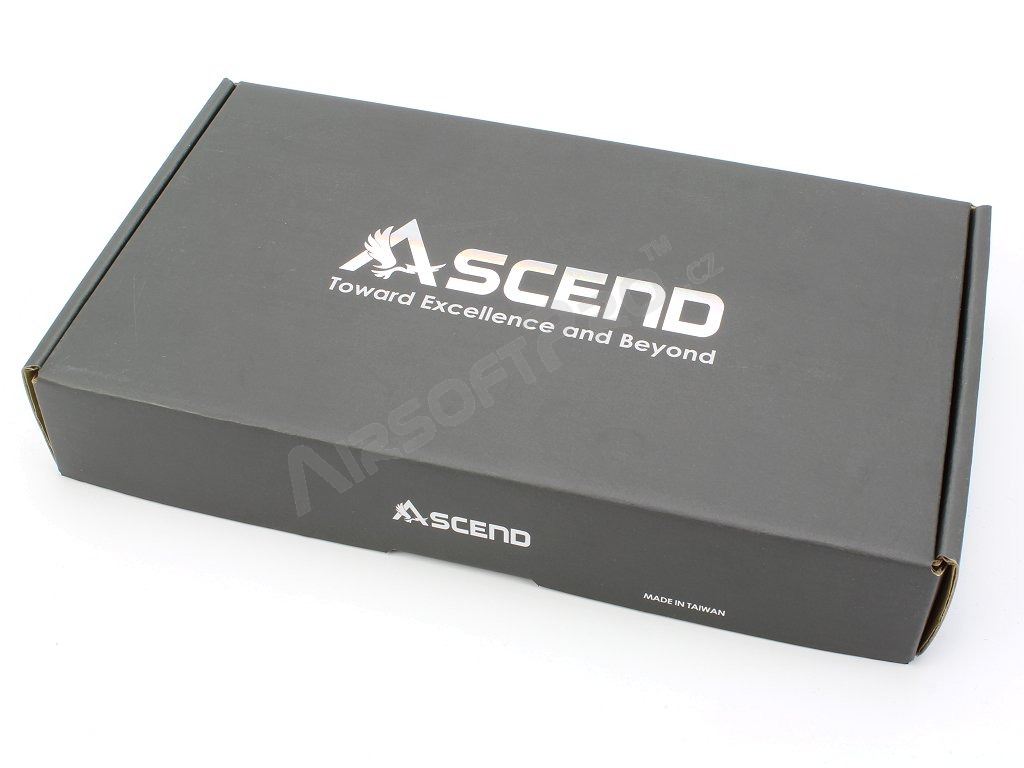 Airsoft pistol KP1911 - GBB, full metal, black [ASCEND]
Description
Ascend Airsoft is a relatively young company that manufactures custom weapons on WE base. This replica KP1911 is a combination of outer Kimber's Rapide Black Ice and WE internal system. Kimber is an American company that designs and manufactures real handgun and is known for its M1911 style pistol. And this one The KP1911 airsoft pistol is based on the Kim Kimber's Rapide Black Ice 'model, which was introduced in November 2019 and was launched in early 2020.
The Ascend KP1911 replica is built on the skeleton of the GBB WE M1911 pistol and changes it to very attractive custom pistol in a modern design. KP1911 has metal frame, slide and many other parts. All parts of the Ascend KP1911 are fully compatible with the WE 1911 system. The pistol will attract excellent optical sights, knurled handles, lightweight trigger, shaped trigger guard and CNC machined lightweight slide. Just due to the low weight of the slide, the pistol has a super sharp recoil. As is common with many other high quality pistols. the surface was not painted but anodized. The interior of the KP1911 series is based on the current and reliable WE GBB Mega flow version 3. This ensures reliable shot function and thanks to many metal parts, a strong blowback is guaranteed effect. Thanks to the new ultra-precise inner barrel, the shooting accuracy is close to the accuracy Tokyo Marui pistol.
Ascend KP1911 is a great choice for players who want something that will make them satisfying kickback feeling, modern look and ease of use. The weapon is also suitable for collectors.
Characteristics:
Replica of the Kimber's Rapide Black Ice pistol
Internal parts of the third generation of the WE pistol
Fully compatible with the WE brand. Including bins.
All-metal custom look of a modern pistol
CNC lightweight slide
Very strong blowback
Shot 100 m/s
Optic fiber sights
Lightweight trigger
Grip safety lever
Non-slip grip
Extended magwell for fast recharging
Wheel-adjustable Hop-Up (on the chamber after removing the slide)
Real disassembly
How GBB pistols work?
This is a gas gun, where gas is filled into the magazine using a filling valve in the bottom. Green Gas (Propane) is used and we also sell it. Approximately 20-30 bullets can be fired per one gas filling. It depends on the ambient temperature. The weapon is equipped with a "blow back", which is real slide mooving. When you insert magazine, you have to pull back the slide and load first bulllet into chamber.. And then, when you shot, the slide cyclically "kicks" back and gives the shooter a high sense of realism. After the last shot, the slide remains catch in the rear position. So it has a functional safety features and bolt catch. These gas weapons are very similar in construction to real ones and in addition to disassembly, it must also be cleaned and lubricated with silicone oil.
Parameters
General info
| | |
| --- | --- |
| Shooting mode | Semi action |
| Operation | Gas with blowback (GBB) |
Estimated performance (+/- 10%)
| | |
| --- | --- |
| BB energy | 1,0 J |
| Power source | |
| Velocity | 100 m/s (328 FPS) |
| Theoretical range | 45 m |
| Appropriate BBs weight | |
Outer specifications
| | |
| --- | --- |
| Length | 220 mm |
| Weight | ~809 g |
| Body | Metal alloy |
| Silencer thread | M11x1 CW inner |
Inner specifications
| | |
| --- | --- |
| Inner barrel | ~127 mm x 6,08 mm |
| Hop-up | Metal, adjustable |
Magazine
| | |
| --- | --- |
| Magazine capacity | 15 |
| Type of the magazine | Low capacity spring |
Package contents
| | |
| --- | --- |
| Magazine | Yes |
| Battery | No |
| Charger | No |
CUSTOMER REVIEWS (0)
No one has reviewed yet